One-of-a-kind smooth and light Bourbon.

Curt Richardson, a legendary businessman whom you might know for Otterbox, is a true Bourbon lover. In 2013, he decided to translate his passion into an amber liquid he could call his own. He paired up with the industry veteran, Master Distiller Greg Metze (who used to work for MGP in Indiana) and started producing. Their flagship Bourbon is a careful blend of three Straight Bourbons from three distilleries in New York, Colorado and Indiana, but they are all based on the same recipe. Someday, Old Elk Bourbon will be created in Fort Collins in its entirety. The Bourb' goes through a proprietary proofing process called "Slow Cut" where water is added to the Spirit slowly over the period of several weeks. The idea is to preserve as much congeners (magic aroma-and-taste substances) as possible.

Old Elk Bourbon is a premium Spirit that stands out. To create a light, sweet and smooth Bourbon, Master Magician Metze lowered the content of corn to the legal minimum of 51%, and amped up malted barley to 34% (sweetness) and rye to 15% (spice). "Smooth" is often thrown around with Whiskey, but the slow proofing process and Metze's mash bill really do something magical to the Bourbon.

Category

Region

Country

Alcohol

Distillery

Age
Flavor Spiral™
About The Flavor Spiral
What does Old Elk Bourbon taste like?

The Flavor Spiral™ shows the most common flavors that you'll taste in Old Elk Bourbon and gives you a chance to have a taste of it before actually tasting it.

We invented Flavor Spiral™ here at Flaviar to get all your senses involved in tasting drinks and, frankly, because we think that classic tasting notes are boring.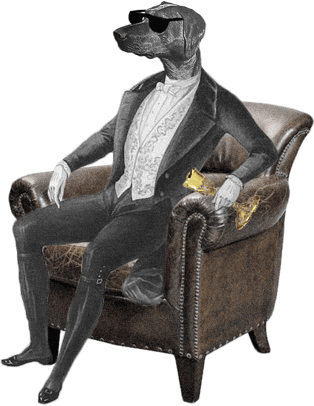 Dog Dogson's
Smartass
Corner
Bourbons are very high in vanilla, as American White Oak is naturally high in vanillins.
Tasting Notes
Appearance / Color
Amber
Nose / Aroma / Smell
Honey-forward nose with a citrusy background and lovely notes of vanilla, toffee, spice and oak.
Flavor / Taste / Palate
Bold corn flavor complemented by touches of caramel, oak, vanilla and fruity notes.
Finish
Short and fruity finish with a vanilla hint.
More drinks we think you'll like
Ratings & Reviews
Solid drink, slowsipper. Light whiskey burn great flavor.
it's ok
Better than most, I tried. Very smooth on the rocks.
It's a outstanding bourbon that suits all pallets! Enough spice and rye after notes to satisfy bourbon drinkers who enjoy a stronger whisky while the overarching vanilla and caramel that accompany the profile from nose to finish appeal to the more mild profile fans. Either way, a new favorite for me a must try!
Smooth, sweet, and chocolatey.
Found this by accident, didn't know it was my lucky day. Very smooth. I'll be adding a few more bottles to my collection.
One of my favorite bottles, a constant go to..
Absolutely loved it. I will be buying it again.
Very smooth with good vanilla and caramel flavor. Really enjoyable.
Real nice malty smooth. Loving it
Too watered down. Wanted to like this but tastes like watered classic bourbon.
Smooth and sweet. Easy to drink neat. One of my favorites. Bought this two years ago before my first elk hunt. Great hunt and great bourbon.
too watered down
Warm flavor with classic brown sugar and molasses on the palate. Easy to sip and good flavor.
Delicious sweet caramel spicy goodness
Delicious sweet caramel spicy goodness
Very good taste. Great sipping
This is the bourbon that really opened my eyes to the joys of sipping bourbon. I know its not wise, but I originally bought this bourbon because I liked the bottle. Boy was I surprised when I poured my first glass and realized that not only was the bottle cool but the bourbon inside was even better!
I bought this because of the name and the cool bottle top, but really enjoyed this bourbon. I felt it had the bite I like in bourbon but was smooth enough to really enjoy sipping it neat. I will be buying this one again!
I really enjoyed this bourbon. Very good for sipping!
A barely-legal (only 51% corn) and high barley bourbon, definitely brings something different to the table compared to your typical craft bourbon.
Not my favorite. It had a strong after taste that I was not in favor
Very good. Trust the spiral
I thought this was an excellent all around bourbon. Very good for an affordable everyday go to drink.
A very good bourbon
It's ok. Wouldn't get it again.
nice start hard finish, good bourbon
Excellent, smooth bourbon. If you like bourbon, you're going to love this. One of my favorites.
It just wasn't good... at all. Very young with a strong burn that lacks any real flavor.
Not to sound cliche but Old Elk is one of the smoothest bourbons I have had in a while! My wife actually likes the taste of this one so if you have a noob you're introducing to the world of whisk(e)y this may be a great jumping off point!
Smooth and easy to drink
Excellent taste with a little bite. Sweet tasting caramel at the start, little burn and great finish. I really like this bourbon, great value too!
Kind of thin but easy to drink. Get cinnamon and chocolate on the palate. Not much of a finish.
Excellent whiskey. Nice and thick, with a touch of smoke and sweetness mixed together. Very pleased, will get again.
Smooth start and excellent finish. One of my favorites!
I think I need some spice rum I'm all out
Very good but could be sweeter
Smooth, sweet, and easy to sip.
A smooth fireside chat between spicy and sweet.
Very smooth , sweet and soft flavors
Really really good whiskey and worth a shot. A smooth and sweet taste. Very easy to sip on straight.
This is one of the first non-Kentucky bourbons I have enjoyed. It's pretty mild, pretty flavorful and pretty estery. Well balanced, very enjoyable. A little pricey, but I would consider getting another bottle in the future.
A so so bourbon; I don't remember much about it except that it would not make my home bar. Breckinridge is much more my taste
While a good flavor, it is extremely mild which made it difficult for me to distinguish the different flavors. A little weak for me but if you like a milder drink this would do the trick
Was always a big fan of Woodford Reserve, but I find my self choosing Old Elk these days instead. Smooth, rich, and a great finish.
Very smooth. Nice flavor with a tiny bit of spice on the finish.
Smooth bourbon with creamy vanilla and caramel flavors up front. Finishes sweet with a hint of oak.
Favorite bourbon I have tried so far.
Smooth with great flavor. Drink at room temp neat.
Smooth yet full. Fine finish and well priced. A pleasant surprise from Colorado.
Outstanding! Very nice
Absolutely enjoyed it!
I didn't like it at all. To harsh not my taste at all
Smooth & Excellent
Good Solid hearty Bourbon taste
Solid overall. Flavorful and smooth.
This is a very pleasing Bourbon. Still learning the Flaviar rating system, but I can see buying this again soon.
Great !
Initially sweet, then met by a good amount of spice. Many characteristics that make it feel like a Rye.
A smooth whiskey with a hint of spice. To much of a rye harshness to be an every day for me but I did enjoy it in boulevadiers
The sweetness starts the build up, a nice spice the finishes smooooth. Me happy :)
Very nice mild and smooth
Solid 'go-to' bourbon. Delicious. Got better over the first week as it opened up. Goes in smooth and on the way down reminds you just enough you just sipped some good bourbon.
A smooth, sweet slow-sipper, perfect for a quiet night in.
Nice whiskey. Bit harsh for me. Definitely would not turn down a glass of it. I would put it high middle of whiskeys I have tried here.
Delicious & sweet
Smooth flavor!
Good smooth all around sipper, a little sweeter than you might expect, bottle about half gone I'll think I'll have another ;)
Leads you in with vanilla, with a hint of caramel... but doesn't disappoint! A smooth drink with long legs - easy to sip on a Christmas evening.
Vanilla up front, spicy at back. Smooth all the way through with subtle dark fruit notes throughout. Easily drinkable. No harshness or sting at all. Can't knock this whiskey for anything.
A nice surprise, very smooth & drinkable
I thought it was excellent. I will have a bottle of this in my cabinet at all times.
Good, solid bourbon but wasn't anything extraordinary.
Very nice and easy. Smooth burnt caramel and vanilla with a bit of spice. The smooth finish is great. Excellent neat or with a rock.
Fantastic.
A great building spicy finish. Smooth to start.
It was very smooth tastes slight notes of oak
Really like it. Clean and smooth. Have had it neat, but will try on the rocks next. Wouldn't want to mix, too tasty.
Smooth with a great finish. Packed a wallup and created a very cheery atmosphere for all that sampled this fine example of American craftsmanship.
Delish and smooth
Sweet, smooth, good short and sharp aftertaste. Good neat or with rocks. Nothing extremely mind blowing, but a darn solid bourbon
Smooth, but less flavor than I like. Not noting caramel and only getting a faint vanilla very late after a sip. Good sippin', but not near the top of the list.
Not stunning, but good. Smooth with decent oak, but not a whole lot going on. Just not that flavorful; no lingering finish.
Old elk just became one of my favorites. Starts very sweet, and then a mild oak taste hits without being too woody or bitter.
Really good bourbon.
Sweet corn and spice nose. Caramel and vanilla notes, spicier on the finish.
Lots of vanilla, caramel, and oak with spicy finish. A very smooth and tasty bourbon.
Really enjoyed this. I put this in my stash bourbon, meaning if your in my house I would have to really like you a lot to give you a shot of this!!!
Very smooth. Good everyday sipper.
Went down very smooth but there was a peculiar film or after taste left in my mouth. Will try it over ice or with a few splashes of water to see if it mellows out the sweetness a bit. Over ice was nice! Cut the sweetness and filmy after taste. Highly recommend over ice.
Big oak flavor, spicy up front, decent finish. Good over ice. Will purchase again.
Old Elk was as advertised, smooth, sweet and spicy. By far the sweetest bourbon I've ever had. My palate was initially hit with a burst of sweetness followed by a blast of spice on the back end. Went down very smooth but there was a peculiar film or after taste left in my mouth. Will try it over ice or with a few splahes of water to see if it mellows out the sweetness a bit. Over ice was nice! Cut the sweetness and filmy after taste. Highly recommend over ice.
Wow! A rich, vanilla nose with a warm smooth finish of spice.
Solid and well crafted. Starts out with a rather subtle flavor but quickly get a nice spicy hit. Pleasant lingering that makes you want a second.
Balanced, smooth, grainy and a little sweet
Very enjoyable bourbon. Very sweet with a nice smooth mouth feel. After the bottle has had a few pours it gets even better.
Lots of vanilla and caramel with a short finish. Good overall bourbon.
This is damn good. Smooth, slightly sweet and a great finish
This was a good bourbon. Ice cubes help mellow the heat and really releases the flavors.
Solid bourbon, sweet vanilla and caramel turns into a nice, somewhat short, spicey finish. Some oak and rye in there as well. I have found similiar bourbons for better prices.
This bourbon starts a little hot but mellows out nicely with an ice cube or two.
It's a very smooth bourbon with a nice flavor.
This was my first bottle from Flaviar... it did not disappoint. I like Old Fashioned drinks... and Old Elk seemed to work well with just about everything I have tried. I did have it neat, the first time and while it was smooth, I prefer it on the rock... with a little orange...
Smooth, light on the nose, not too hot on the back end. Good enough to drink neat. Would compete with many of the high end Kentucky Bourbons.
Very good. Sweet and smooth, just a slightly odd backend.
Solid taste with a hint of young notes but did open up after a bit.
Very smooth, easy to drink neat. Fully enjoy this one!
Amazing. My new favorite. So smooth.
Solid bourbon. Easy to drink. Makes a good julep. I don't find the flavors strong, they fall flat and don't hang around too long.
First time trying blended bourbon, complex but felt fully blended, I didnt taste 3 whiskeys I tasted one great one. Sweet with hint of corn and very little spice. Not heavy alcohol taste very approachable for most palates.
What a pleasant bourbon this is! On the nose your typical caramel and vanilla shine through with hints of fruit. The palate was clean, oaky and almost nutty too. Spice was near perfect with the rye and finished smooth with notes of cherry, wood sweetness. Well done!
Delicious spirit at the price. I particularly enjoyed the finish which has a healthy bit not overpowering kick
Load more reviews
Back
A Dram for Your Thoughts
Cancel