Price, Shipping & Taxes may vary by state and will be recalculated at checkout.
Authenticity Guaranteed
We guarantee every product we sell is authentic.
Free Shipping
Flaviar Members get free shipping on their orders.
Buyer Protection
Money-back guarantee if things go wrong.
The Whiskey Gentry of the New World.

In Ohio, there's a town called Newtown that was quite unassuming until now. For a couple of years, the town's been making an excellent double-gold double-oak Bourbon named Noble Oak. Noble Oak is a quality crafted American Whiskey brand that also has a heart — each bottle sold plants a tree.

And why is this particular Spirit so special? Well, first it spends at least twelve months in charred new American white oak barrels, earning its sweet vanilla character. Its makers use time-honored methods of maturation to create an unrivaled Bourbon with body, deep color, and richness of flavor. Then, Spanish Sherry oak staves are added, and voila: a noble Bourbon is born. Experts say it's superb, aromatic and pleasing, but we think they are forgetting a couple of adjectives: exciting, and a bit exotic.
Category

Style

Region

Country

Alcohol

Distillery

Maturation

American White Oak barrels & Spanish Sherry oak staves
Flavor Spiral™
About The Flavor Spiral
What does Noble Oak Double Oak Bourbon Whiskey taste like?

The Flavor Spiral™ shows the most common flavors that you'll taste in Noble Oak Double Oak Bourbon Whiskey and gives you a chance to have a taste of it before actually tasting it.

We invented Flavor Spiral™ here at Flaviar to get all your senses involved in tasting drinks and, frankly, because we think that classic tasting notes are boring.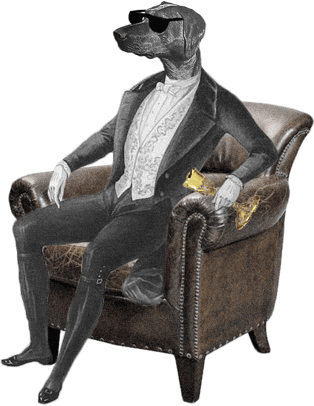 Dog Dogson's
Smartass
Corner
Bourbons are very high in vanilla, as American White Oak is naturally high in vanillins.
Tasting Notes
Appearance / Color
Amber
Nose / Aroma / Smell
Roasted corn, herbs and spices, wood and ginger on the nose.
Flavor / Taste / Palate
Warm vanilla palate with hints of leather, dark chocolate and rich flavors of Sherry oak staves.
Finish
Sweet caramel finish.
More drinks we think you'll like
Ratings & Reviews
Nice oak flavor , A bourbon at its roots
A very smooth bourbon. Better with ice in my opinion but straight is good too.
The sherry was stronger than the vanilla in my opinion ... decent neat but a drop of water (no ice) really pulled out the flavor
Very smooth. Not too strong. Kind of sweet.
Really enjoyed this neat. Balanced flavor. Great for the lower price point.
Brown sugar on the nose, delicious
Smooth and balanced flavor. Perfect for enjoying neat or on the rocks.
A new favorite ...smooth we both like it neat to savor the overall flavor
Great balanced flavor. Goes down smooth on the rocks.
A nice bourbon, but it ain't distilled in Ky. When a brief change of scenery is needed, Noble Oak fits just fine with a little water. The guys in Indiana that distill it are experts, but it's just not quite up to Ky standards.
Very smooth with some nice complexity at the finish. I'll buy this again.
This is the first whiskey I liked better neat than with an ice cube. My first review, I like it, sweet, caramel, and maybe a bit of apple with a warm finish.
I enjoyed the flavor, but it was not smooth. Does not approach Buffalo Trace, Larceny or even Redemption in smoothness.
Very smooth flavor and finish. Almost too smooth for my taste (I like a little more bite/flavor).
Did not care for the flavor
Was ok, not smooth enough for me to enjoy sipping, worked well in a Manhattan
It was ok but we found it better on ice with mixer
I loved the aroma of the sherry cast. And it was a lite treat on ice.
This is a really nice bottle (especially for the price) and unique among my collection. I almost didn't try it because of all the reviews that mention "smokey" - since I do NOT like smokey (or peaty) whiskey. Thankfully, taking a chance on it paid off. Though there is a little smoke right up front in a sip, it is subtle and quickly replaced by a very prominent oaky, woody flavor that makes up the majority of the taste which is then cleaned up right at the end by the flavor imparted from the Sherry casks which, along with a little sweetness, cleans your palette and prepares you for another sip. -I also love a Manhattan so here's a bit on that: This Double Oak is a little woody by itself, but is great mixed (1:1) with a classic bourbon (Buffalo Trace, Woodford Reserve, Basil Hayden, etc) so the end result imparts some of that unique wood flavor in this bottle without overpowering the drink.
Hated it! The vanilla isn't subtle like drinking a Vanilla Coke. It was like someone poured vanilla extract in the bottle. After the third sip I poured the bottle down the drain.
We really liked this bourbon both as a sipping bourbon or using it for a mixed drink
Very good oaky flavor.
Spicy, Petey, Smokey, and a great bang for the buck.
Petey, smokey, spicy, smooth. One of my favorites. Great price and value.
The aroma was wonderful with a very complex arrangement of scents. Good on the rocks as well as in a hot toddy
Typical bourbon, but a bit spicier than I normally like. Yay for planting trees!
More for a Scotch lover.smokey with a burn.
Smokey with a bite.more for a Scotch lover.
I'm just beginning my Flaviar experience and becoming more learned in the art of spirits. I have experienced many distilled beverages in my 52 years but never really understood this journey into fully understanding the origins of so many liquors out there. The world truly is our oyster, isn't it? Mostly a Jim Beam Black drinker with some Blanton's, Four Roses Single Barrel, Michter's and a new (to me anyway) Horse Soldier Bourbon a friend recommended mixed in, in addition to some usual fare, Bacardi Rum, Jack Daniels et al, so I wanted to get something a bit different than what I'm used to, and a craft bourbon as well. This Noble Oak was a bit off my normal palate experience. I liked it, it was different than what I'm used to, and a new distiller from my home state, so mission accomplished. I tried it neat first then with ice and the first thing I said when I took that first sip was, hmm, this bourbon goes down pretty aggressive. It was pretty smooth to that first touch of the tongue where I senses the vanilla and dark chocolate flavor but maybe it's the Sherry Oak staves that I'm not familiar with that gave me the hesitation as it went down, scoring this a 7/10 instead of higher. Didn't quite get the caramel finish either, could be the Sherry Oak overpowering my taste...and of course, this could be just my immature appreciation of a different finish but again, liked it, and glad to have it in my bar.
Great bourbon on the rocks
Wow. This was tasty. I think I have some competition for my new favorite.
Nice and smooth
Did not enjoy as old fashioned. Though enjoyable by itself, kinda
This has a very oak and leather smell and taste. Not my favorite for sure
This a really good tasting smooth bourbon. I wasnt sure what that after taste was until I then, read the label. Sweat and slightly tart- dried fruit and cherry! Ahhhhh.... brilliant! I want another.
Very nice on the palette and very smooth finish
This is an excellent rye whisky. Really enjoyed how smooth it is with a slight sweetness.
Has a nice sweet finish.
NOBLE OAK, Double Oak Bourbon Whiskey. This was a very nice supersize. I found the flavor to stand strong, but not overpowering. Not super complex, but very satisfying. At this price point and quality, I will for sure keep this one in stock at the home bar.
This was an exceptional drinking experience for me. The oak was right up front, followed by the sherry, some sweetness, and finishes with a bit of leather that hangs out. This may not be the most complex whiskey out there, but the flavors were all very distinguishable for my palette. For the price, I would definitely drink again.
Initial burn , smooth finish , caramel and vanilla I taste the strongest with a sherry finish, not in my top selections but it's different than what I'm usually trying
Sherry Oak gives a different flavor to the bourbon not quit what I expect.
smooth flavor bit of caramel
Tastes like burnt oak - not my thing for sure.
Smooth, easy to sip. Very nice!
Very nice and smooth, but a little too much of the leather note for my taste.
Really smooth and nice to drink. Will buy again.
Yikes. Not good. This is the second time I've purchased a whiskey on Flaviar's recommendation alone. Never doing that again. Way too much 'sherry cask' on this whiskey and not enough bourbon backbone to stand up to it. Not good.
Very smooth and well balanced. I enjoyed sipping it with a couple of ice cubes. Good value for the price. I'm glad I tried it and have added it to my collection.
Nice flavor. Good smooth drink.
Smooth rich flavor. Very good
I really enjoyed this bottle. It is surprisingly mellow given its rich color. Not an overwhelming flavor, with vanilla and (duh) oaky overtones. Easy to drink.
Nothing exceptional, but with a couple of cubes of ice, it takes the healthy bite off—decent value for the price.
My spouse, a bourbon snob said it smelled like rubbing alcohol. Anyone else?
Good Bourbon, very tasty with a bite.
It's solid and worth the price. Nothing exceptional but with a couple cubes it's easy drinking
It's no Woodford Reserve Dbl Oak but still quite tatsy!
It's not that good. Its okay. Taste like old Forester. It has this bad after taste.
Agreed.
Great bourbon. Not too sweet and the sherry influence is definitely there. I'll be buying this again
A nice brown honey color. It has thin legs that run decently fast. Smells of Rye and vanilla, Hints of caramel. Taste: strong herbs slightly sweet. Thin yet long. Over all is not bad but it doesn't quite stand out
An outstanding bourbon! I'm not one to describe all the flavors you're supposed to be able taste, but it has an amazing flavor & aroma that's truly inviting. It finishes boldly though, letting you know you've got a real whiskey in your glass! One of the best I've had!
This bourbon has a very smooth taste. It gives you a warm robust feeling, while tasting vanilla's and oak. I highly recommended for those who are not tried it yet.
Had a wild,almost game like taste.
Good
It's an interesting bourbon. The sherry is subtle at the end. Would drink again, probably wouldn't purchase though.
Good combination of oak and vanilla with a nice finish.
I don't like the bite of bourbon(pepper). As most are fast fermented. This one I was surprised, initial bite, then the mellow follow. The aging sold me and your description of the bourbon gave me an idea to try it. And i was not disappointed.
It tastes more scotch than a bourbon so be ready for the difference. Otherwise very good
Oily, a bit hot on the intake but settles nicely on the tongue. You can really get the fragrance and taste from the sherry cask.
First nose had strong vanilla and sherry. Same on the first taste but not all the sherry. Second nosing and taste brought out the oak and herbs. A drop of water opened up the leather. Caramel was consistent in the finish. I really enjoy the sherry in this one!!
Correction... the sherry was stronger than the vanilla in the first taste. Stupid auto correct... ;)
Great oak flavor. Good burn up front with a smooth finish
I liked the after taste of oak.
New to the club. I have some rum sample to try out. Double Oak Very smooth and very tasty. One of the best bourbons I've tasted.
Sorry, No.
Strong taste. Different and bold.
Nice flavor. Easy sipper
This is better than any other bourbons I've ever had very good you can really taste the sherry and caramel notes it has will most likely buy another bottle !
Tried it neat first. You can smell the roasted corn up front. It's warm, almost a little peppery at first sip but not overpowering. I then got that wood flavor and dark chocolate. Not really sweet just a hint. Nice and smooth finish. Second try was on the rocks. That warmth recedes and you get that sweeter vanilla flavor. Sweet but not overwhelming it was fairly well balanced. Again, smooth with a nice finish. Not my favorite but definitely a respectable dram but worth the price point. Well done Noble Oak!
This is an excellent Bourbon. I enjoyed the Oak flavor. Perfect for sitting on the back porch and watching the world go by.
Good over a cube of ice but is a little bitter after taste. Has a place in my cabinet as i like the initial taste and a great aroma.
most disgusting bourbon ever tried. strange aftertaste that lingers. gross
Nobel oak is a very smooth easy to drink bourbon with notes of vanilla and a hint of wood. Will order again.
It's pretty smooth
All burn with a little flavor on the back end that you don't really get until the second glass. Best for mixing.
Very oaky. A little over the top for my taste
Very smooth and has an excellent taste
Smooth taste, drinks well. Love it on the rocks!
Possibly the worst mid range priced whiskey I have ever tasted.
Very young, disappointing
Great bourbon! Good slow sipper.
This was a very good drink. It was quite strong but balanced. Would definitely suggest this to friends and family.
Smooth, great nose, sweet vanilla
Deep and dark, Loved it
This was excellent! Loved the smooth, smokiness that was great to drink straight, on a big 'rock' ice cube or mixed as an old fashioned.
Very warm and oaky. My new best friend!
Not very smooth. Too much of a alcohol after taste, not impressed...even after adding ice and soda. Pass
Very good but not the subtle depth of some of the more expensive and higher rated bourbons.
It's very earthy on the palate and strong notes of oak, woodsy. Not my favorite
Outstanding straight up and not bad in a Manhattan.
Its fairly smooth and the after flavor is good.
Great taste!!!
Like it but a little weak. Easy to sip.
Very unique taste, i found this to be very smooth and kind to the palate. My wife even liked this particular bourbon.
Smooth
I'm new to bourbon. I get the flavors of oak and vanilla. Not sure what leather tastes like, but I sort of taste that too. This one us pretty smooth, not too harsh.
Nose: deep vanilla, equally heavy raisin, slight astringency Taste: sweetness of the sherry, followed by mellow oak and very slight lemon-citrusy notes on the back end Finish: very slight, very few lingering tannins despite the sherry staves; unlike that of a bourbon finished in a sherry barrel Being my first full-sized purchase from Flaviar, I am very content with this bourbon. I would rate it 7.5/10; it's enjoyable for its price-point and a nice change-up from the usual bourbons I have had. Purchased as it was unavailable otherwise in my area, good on Flaviar to carry it.
I love this drink, not over bearing, not in your face... very smooth, very smooth, with no after bit or initial nostril burn....
Initial mouth feel is a little more harsh than others and seems to be lacking somewhat of a complex full bodied flavor or maybe it's hidden under that harshness. Fairly smooth finish though for a less expensive option. It's overall a fairly smooth sipper.
First off Iam new to this type of thing but have become a whiskey, scotch or bourbon adventure as of lately. I find this bourbon to very good and full body. I am excited to try more.
Fairly strong alcohol presence on the first taste. Sometimes it seems to have a strong presence of peat, which I'm not really looking for in a bourbon. It does have a nice finish.
I thought I was crazy to detect peat upon first trying this bourbon, glad to see I'm not alone! I just emailed the company inquiring about their mash bill to see if my nose is just deceiving me or if I'm now an aficionado.
This bourbon seems confused on what it wants to be. I don't mind the smoke, I actually love it, but this is a bit harsh. It's not an enjoyable smoky flavor.
A bit sharp, but finished well.
Not my favorite, definitely get vanilla, caramel and cherry notes. Just didnt strike me as a sipping liquor. More of a mixing bourbon in my opinion.
Nah quite a bite. I prefer smooth over ice. This is not it. Strong smoke flavor very spicy
Just opened and tried it for the first time. I was getting vanilla, caramel and fruit on the nose with a dark chocolate, sweet cherry and oak followed by a very nice lingering wine after taste. Great, definitely my new go to and the price is awesome too!
Fantastic "bargain" bourbon
The strong charred oak influence here makes me think of the smokey flavors of the highlands rather than the hollows of Kentucky, but in a really good way. Nice mellow finish.
I am not sure I was ready for the strong oak flavor, which makes me feel dumb, but it was true to its name, for sure!
Enjoyable bourbon! Tastes a little closer to whiskey than most bourbons in my collection. Somewhat sweet but minor char taste.
Dope.
I love this bourbon. I tend to like double oaked whiskeys as well as wine finished whiskeys. It's the best of both worlds and tastes great. Not to mention, less than $40.
Extremely delicious. Very flavorful and super smooth with just enough bite to remind you you're drinking whiskey.
Load more reviews
Back
A Dram for Your Thoughts
Cancel