Price, Shipping & Taxes may vary by state and will be recalculated at checkout.
Authenticity Guaranteed
We guarantee every product we sell is authentic.
Free Shipping
Flaviar Members get free shipping on their orders.
Buyer Protection
Money-back guarantee if things go wrong.
World-class small batch Bourbon madness.

Noah's Mill is a wonderful blockbuster creation of the Willet Distillery, a small batch and rare sort of Bourbon. It pays homage to early pioneers of Kentucky after the Revolutionary War who began distilling excess corn into precious Bourbon. Noah's Mill marries different Bourbons into a holy matrimony of balanced and unparalleled depth and complexity. Sure, fancy words thrown around, but you'll know what we mean when you try it.

Casks of Bourbon are let alone for two decades before they're bottled at 114 proof in small batches. This rare treasure is blowing people's minds as it's smooth without an afterbite despite having a beasty proof. Exceptional spicy flavors mingle with sweet and creamy aromas and it's no surprise this Small Batch won the Double Gold Medal at the San Francisco World Spirits Competition in 2012 and it impressed Jim Murray so much, he gave it 93 points. High-class sorcery this is.
Category

Style

Kentucky Straight Bourbon Whiskey

Region

Country

Alcohol

Distillery

Age

Single Cask?

Maturation

American White Oak Barrel
Flavor Spiral™
About The Flavor Spiral
What does Noah's Mill Small Batch Bourbon taste like?

The Flavor Spiral™ shows the most common flavors that you'll taste in Noah's Mill Small Batch Bourbon and gives you a chance to have a taste of it before actually tasting it.

We invented Flavor Spiral™ here at Flaviar to get all your senses involved in tasting drinks and, frankly, because we think that classic tasting notes are boring.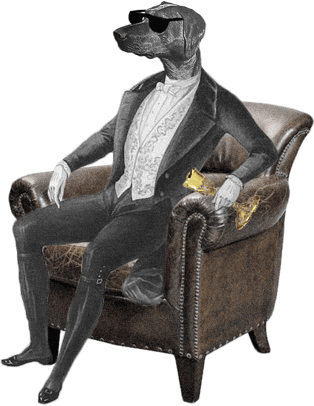 Dog Dogson's
Smartass
Corner
Bourbons are very high in vanilla, as American White Oak is naturally high in vanillins.
Tasting Notes
Appearance / Color
Honey brown.

Nose / Aroma / Smell
Opulent notes of cinnamon and allspice with more subtle layers of vanilla and seasoned oak.

Flavor / Taste / Palate
Warm spice notes of cinnamon, mint and allspice with lovely flavors of cream and caramel.

Finish
Medium and dry finish with oaky and creamy aftertaste.
More drinks we think you'll like
Ratings & Reviews
What a great smooth drink
Liar!!!!
Pretty good for its price point. Definite notes of maple syrup.
My very favorite so far
This is a top three bourbon for me. It's very unique in how cinnamon forward it is, and it's just a wonderful sip. Highly recommend this stuff
One of my favorite affordable and accessible cinnamon-forward bourbons. The high proof isn't too overpowering and can be enjoy neat.
Such a distinct flavor! Good buy, and good to have to compare other high proofs with.
Astounding for how hot and high proof it is
Fantastic for the price. Best value
I liked this as a high octane sipper. Has a burn to the nose but with lemon- grass and youthful wood to the nose. This continues on the palette where the Proof hits pretty good but is carried well by the grassy green herbal taste. I dig it. It has an intense but quick finish almost evaporative in nature.
This is a very nice bourbon. It starts fruity and builds to a robust flavor. It is dangerous smooth for its proof. This is a difficult bottle to find in my home state of Oregon which saddens me as I want to keep this on my shelf all the time. You must try this.
This can give 1792 full proof a run it's money. My drinking pals can't believe it's 57% alcohol and they're blown away.
Absolutely fantastic! I've paid more for bourbons of lower quality. Highly recommended.
Caramel nose with a tinge of oak. A good go to bottle if you are unable to find one of your favorites.
One of my favorite bourbons and a real crowd pleaser. Let people drink it and then tell them afterwards it is 57% alcohol and people are shocked. Explodes with flavor. Also I have tried it many times and quality is consistent which says a lot these days.
Strong roasted peanut butter with notes of strawberry jelly. Fusion of wheat and rye balance the palate and finish, but yields to rye and a touch of oak accompanied by a long tail. Simple yet complex. Noah's Mill Small Batch Kentucky Bourbon Whiskey pays homage to early pioneers and their entrepreneurial spirit. Following the defeat of the British at the Battle of Yorktown during the American Revolutionary War in 1781, the territory west of the Appalachian mountains became known as Kentucky County. At the time, the territory was considered part of Virginia, and was overseen by a military governor named John J. Bowman. In order to encourage westward expansion, Virginia issued pioneers who agreed to settle in Kentucky County "corn writs," which granted the pioneers 60 acres of land if they agreed to settle in Kentucky and start farming corn. Within a decade, some 2,000 farmers had settled and begun growing corn in Kentucky County. In order to prevent spoilage of the excess grains they harvested — there was a massive increase in the supply of corn as a result of the corn writs, with no corresponding increase in demand — these farmers began milling and mashing their excess corn, and distilling it into bourbon. The bourbon is crafting by marrying together no more than twenty casks of Kentucky bourbon, each of which has its own unique characteristics and flavor profile. In contrast to most small batch bourbons, the casks used to craft Noah's Mill have varying mashbills — while some casks are composed of bourbons that use rye as a secondary grain, others are composed of bourbons that use wheat as a secondary grain. The varying recipes — the percentage of rye and wheat used also varies among the casks — results in a layered bourbon that has a virtually unparalleled depth and complexity. After the casks of bourbon have been allowed to mature for up to 20 years, small batches of the bourbon are bottled at 114.30 proof.
Now that's a review!
One of my all-time favorite always-available bottles... It can go head-to-head with almost anything out there and I feel like it flies under the radar with a lot of whiskey hunters.
Caramel. Spice. Tastes like rye. Dash of water brings out the flavors nicely. Finish is strong.
I smell mint and rye on the nose, surrounded by oak. Tasting it, I get a peppery, rye taste instead of cinnamon, more spice, a bit of mint and then soft, oaky vanilla to finish. It's ok, the finish is real nice and long lasting. Its just a really strong taste to start with. It mellows out a lot the more you drink it which is kinda sketchy for 114 proof. The first sip will make you want to pour it out but if you stick with it reveals itself to be more complex and drinkable.
Ok. So I sipped a higher proof wheat whiskey to get acclimated before pouring this dram. The nose I get is plums and pipe tobacco. Not off-putting at all. I'm sorry if my taste is different than what is described here, but I get a black apple tea with a hint of cinnamon and vanilla to finish. Absolutley delicious! I will always have a bottle on hand! (Flaviar wishlisted)...
Blast of cinnamon at first taste, warm-up and sweetens out nicely at the end. I enjoy it as a post dinner bourbon.
Solid bourbon
Awesome Flaviar.
An overpowering blast of cinnamon. You really cannot taste anything else. It's not very drinkable.
Very tasty and smooth!
For such a high proof bourbon, it's remarkably smooth. Very buttery with a warm, lingering finish. Just a spectacular bourbon that will be in my regular rotation for a long time.
A smooth bourbon, but the cinnamon taste is a little too much for me.
Smooth, Strong Cinnamon flavor, light vanilla flavor, nice color.
Love the smooth taste good for sipping on any day
as good as it gets in bourbon world under $60 my 2nd is 1920 OF . Could easily live happily ever after with these 2 bottles on my cart, A shame to drink anyway but neat. I have had differences between bottles and it does open up nicely after 1st poor in bottle. Most complex bourbon i have tasted. -Dan Zampich
Very nice small batch. Poured over a large cube really opened up the flavors. One of my new favorites and must have my bourbon collection.
Wow! Exceptional! Love it :)
For such a high-alcohol bourbon, it does have decent flavor. Booker's (100 proof) is better in my opinion, but this one will definitely warm you up.
Very complex, long finish, and a little burn. It is 114 proof so to be expected.
Thought it was average honestly. The spice was the first thing I noticed and seemed to be overwhelming. Not my favorite
Very good
Pretty smooth with cinnamon and caramel up front. Was only able to detect the mint flavors after adding some water. Warm finish on the way down, definitely a nice choice on a cold night.
Little harsh after taste but good flavor.
Smooth taste, easy drinking with a slight punch at the end, just ordered 5 bottles!
Like it, smooth bought 3 bottles
Smooth taste with a slight punch but easy drinking.
It's a good bourbon. Why is it $62 on here I can find it for $45 other places?
If you like Willett Pot Still you're gonna love this one. I would never refuse a glass.
Exceptional out of a Norlan glass.
Very solid Bourbon, strong cinnamon flavor with a slight taste of sweetness & mint. Very nice finish, I'd recommend it
Smooth, warm, a hint of caramel. What's not to love
First time I had Noah's Mill was about 8 years ago. Liked very then, like it very much now.
Excellent
an excellent sweet tasting sour mash.
Very smooth , surprisingly for the proof. Loved it.
Not a fan.
Excellent!
I really like this one after drinking a few out of it. Like most high proof bourbons it can be a little hot to start with but put it in a solo cup and slosh it around and let it sit for a few minutes (you really have to air it out-works with any bourbon esp Bookers). If you can get it at the kentucky price of about $42 then it is a great deal. At 55-60 i would rather get Belle Meade Cask strength most of the time.
Good intel on pricing - had no idea there was a cask strength- I may just have to go to Kentucky to find it...
Hot initial burn with a very strong cinnamon after taste. A bit of water helps to reduce the fire, but it's still a hot bourbon. Like others have posted, I selected Noah's Mill because of the 8.4 rating. It is enjoyable, just be ready for what you're getting!
Liked how smoothly it goes down
Chose this based on ratings of 8.4/10, hoping for something special and was let down hard. A little H2O helps but will not be buying again.
Very smooth for the proof, have enjoyed it very much .
Too strong on the cinnamon but otherwise has a good nose and proof.
Thoroughly enjoying my first classy bourbon. I prefer the initial sip and aroma that fills the mouth. The finish is a little bit drier than what I like. However the flavor profile brings the stars up. Definitely worth a buy.
Very strong bourbon. Good taste. Must sip slowly
Definitely has a warmer finish the ABV for me was too high. It was something I wanted to try. My brother-in-law loved it.
When you first smell it, you can tell it's got a higher ABV. To me it's still smooth with the right amount of sweet and spice. Defenitely has a warmer finish. Really good bourbon!
Rich, warm, a little sweet, and smooth for its ABV. Finish may be on the punchy side for some, but I happen to love it. Highly recommend!
Very smooth, amazing tasting notes. I would highly recommend this to anyone.
I Like it, smells great and taste good too. On the back end, it's a little too dry for me but it's got a good flavor.
Great Bourbon but not one of my favorites. First nose is all alcohol. Big spice on first sip with a burn on the back end. Opens up after a couple of sips (didn't add water). Got a lot of caramel and vanilla once it eased out.
Solid whiskey for this price range. Smooth drinking and would definitely purchase again.
Great flavor, but a little too dry-feeling for my tastes
Great flavors, cinnamon and spices prevalent but another alcohol forward drink, best for certain moods when you want to feel that bite in your chest.
Solid bourbon. Higher ABV but good Carmel, and butterscotch notes as well as slight vanilla
One of my favorites. Strong but smooth. Great for the price.
Smooth and sweet.
Overpowering taste of butter and leather
A little water opened it up. Very easy to drink.I was a little leafy at first,but was quickly overcome. Will definatly but again
Spicy, yet surprisingly smooth for the proof. It's a tasty dichotomy.
Spicy, interesting nose. Water opened it up. Sweet rye finish
It is just a great drink! Spicy neat, smooth with a little ice!
Meh with a medicinal after taste
The reputation of this bottle is well-deserved, coming from the Willet pedigree it's no surprise, but legitimately smooth despite the proof. The nose and first sip knock you on your rear, only to let you down easy with all the sweet dessert notes of a bourbon. If you can find a bottle, savor it!
Sour and just not great
Tried this on the Willet tour, full of flavor. We all agreed it was the best one tasted on the bourbon trail.
I'm not a fan of oak, so that ruins what would otherwise be a very good bourbon. The spicy notes are nice, but in the end, the oak overpowers for me.
Incredibly unique bourbon. It smells like 114 proof but it goes down soo smooth with very little burn. It is kind of a conundrum, intriguing to say the least. Very good, complex high proof.
Nose: rye spice, alcohol, slight leather Taste: caramel sweetness gives way to spicyness, strong rye finish
One of my favorite low cost bourbons
Great bourbon with a bite.
Very awesome Bourbon. You tasted the oak barrel right from the start, then like a cherry/pomegranate fruity taste kicked in. After that come a citrusy burnt orange and the melts into a caramel then to a red licorice finish. Gotta say I love it. Heard of it from a Whisky group I was just in and had to try it. It was worth it.
Good but a little boring
My favorite all time, too bad I have to drive 2 states over to get it.
One of my go to bourbons. I always enjoy it. It can be hard to find in my area, so if I see a bottle I buy it. It is a very worthwhile buy.
Actually one of my top bourbons. Very complex and friendly. Tons of flavor and you know it is a higher proof bourbon, but it is still friendly.
One of my favorite higher proof bourbons. Really can't go wrong with this one.
A very delicious bourbon. It's strong but sweet and great for sipping.
A very good bourbon just not my preferred flavor profile. Good spice comes with that proof level, just not enough of the sweetness I prefer (and softness. I think it could use a little wheat in the mash bill.) Good bourbon though, worth the buy!
Absolutely delicious.
Not as much flavor as I was hoping for, was wanting a a touch of either honey or Carmel flavor.
If you like woody/nutty higher proof bourbons that fit the long, deep finish category, you can't go wrong with this one. Simply a classic.
Strong, flavorful
Hands down the best bourbon I've had. Equal parts smooth, peppery, and punchy. Goes great with a large cube of ice. My home always has a bottle.
Best when aerated first. It really opens it up and smooths the bourbon out.
Delicious bitches!!!!!
Strong, rich flavor profile, with toffee and caramel dominating the palate. Exceptionally smooth, especially for the proof. My personal favorite!!!
High Alcohol, yet still smooth, notes of caramel
One of Willett Distillery's best offerings. Don't be afraid to branch it; at ~114 proof, you'll be glad you did.
Great bourbon. Add some water to mellow it out and bring out the complexity.
Very smooth start and finish. Love this burbon. It is not to expensive, but taste like it should be. Great with a cube of ice. Has a lot of different flavors you can taste.
Sharp, but good. Nice toffee-ish flavor, cut with water.
Subtle initially with Smooth finish.
This is my favorite. A little sharp at 114.3 proof. But well worth it.
Amazing. Easy to drink even at 114. Perfect
Wonderful, great sipper
Absolutely fantastic
Bit strong, innit.
Load more reviews
Back
A Dram for Your Thoughts
Cancel