Price, Shipping & Taxes may vary by state and will be recalculated at checkout.
Authenticity Guaranteed
We guarantee every product we sell is authentic.
Free Shipping
Flaviar Members get free shipping on their orders.
Buyer Protection
Money-back guarantee if things go wrong.
Winner of the Flaviar Community Awards 2019 in its respective category!
Made by the
Miyagikyo Distillery
, the first and bigger distillery of the Nikka Whisky Company. It was founded in 1934 by one of the two most influential men in Japanese Whisky,
Masataka Taketsuru
. Yoichi Distillery lies in southern Hokkaido and has three sides surrounded by mountains, a terrain much similar to the one found in Scotland, where Masataka studied the art of Whisky production and returned to Japan as a master blender — with a Scottish wife to boot. Yoichi possesses its own cooperage and is particularly careful when selecting its barrels. Known as
Hogshead
the barrels are made on-site using new oak. Yoichi produces big, oily Spirits in the Highland style.
Nikka Coffey Grain
is a made from a mash bill containing
mostly corn
, and a dash of
malted barley
. It was distilled using a Coffey still (aka patent still). The founder,
Masataka Taketsuru
imported a Coffey still from Scotland back in 1963, because he desired a grain Spirits
high in alcohol
content, but also one that
retains the character
of the grain, its flavors and aromas.
The newer, more widely used, types of continuous stills
stripped the Spirit
of too much flavor. The Coffey still is
notoriously difficult
to operate, but it does produce Whisky with a more characterful spirit. This unconventional Whisky is NOT for everyone. It's for those who appreciate the different. You, we hope.
Smartass Corner:

Coffey still is named after Aeneas Coffey (1780–1852), an Irish inventor and distiller.
Category

Style

Region

Country

Alcohol

Distillery

Age
Flavor Spiral™
About The Flavor Spiral
What does Nikka Coffey Grain Whisky taste like?

The Flavor Spiral™ shows the most common flavors that you'll taste in Nikka Coffey Grain Whisky and gives you a chance to have a taste of it before actually tasting it.

We invented Flavor Spiral™ here at Flaviar to get all your senses involved in tasting drinks and, frankly, because we think that classic tasting notes are boring.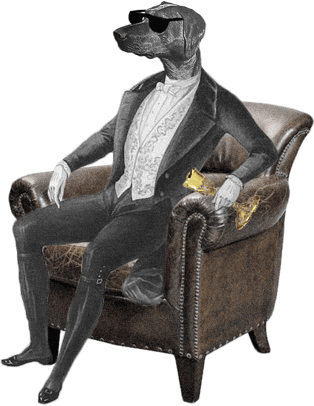 Dog Dogson's
Smartass
Corner
Japanese Whisky can act as an interesting comparison between Scotch and Bourbon, being a Scotch-style spirit matured in conditions with greater temperature variation closer to Kentucky.
Tasting Notes
Appearance / Color
Golden amber

Nose / Aroma / Smell
Vanilla, corn, herbals, spice, Chamomile.

Flavor / Taste / Palate
Sweet, fruit, melon, grapefruit, thick syrup, crunchy biscuits, fresh vanilla.

Finish
Long, corn notes

More drinks we think you'll like
Ratings & Reviews
Sweet, vanilla, peanut candy, smooooth
Lovely strong flavours including a sort of sweet vanilla. It does not have much smokiness. I felt like eating something sweet while sipping it.
I'm pretty new to whisky from Japan and have only tried about half a dozen and this is my favorite. Worthy of a spot in a home bar.
Excellent and very smooth
Very good whisky. Similar in feeling as to Irish whiskies which is strange as it is distilled by a Coffey still. The finish is medium, that is unfortunate as I like a long lingering finish but the whole experience makes sense. Therefore this good score!
Sweet smells of the grain along with a dusty scent in the back of the nose. Palate is not too sweet with light flavors of vanilla and sugar, with the grain dominant. Exceptional whiskey.
Lovely earthy whiskey. I full pleasure sip to swallow
Sweet up front with bite at the end
Strong, sweet flavors with spice up front but smooth finish
This is my favorite Japanese whisky under $100. Expect big hits of vanilla and caramel. The mouthfeel is syrupy and smooth. The finish is lasting and clean. If you're a bourbon drinker that occasionally dabbles in Japanese whisky this will be supremely enjoyable to you.
Pretty unassuming nose, light and caramel notes. First sense from the taste is a thin feel, but then opens up real nice, sweet vanilla cake and biscuits overwhelm. Very pleasant finish where the vanilla sticks around while a woody taste rises a bit.
Extremely smooth, in my opinion one of the most underpriced Japanese Whisky out there. The flavor rivals that of the Yamazaki.
Vanilla, sweet, and spice.way better than the Iwai Mars
Very Smooth and very drinkable, serious bang for your buck with this little beauty.
amazing juice
Smooth. Made with old fashioned
Sweet and fruity. Smooth with no burn. The candied walnut finish doesn't linger very long. A great whisky.
My go-to bottle.
Nice sweet smell. Initial flavor is sweet and then a bit spicy with a nice brown sugar aftertaste.
Very smooth, flavorful but everything relatively subtle. Oak, vanilla, some fruit.
Delicious. The nose has a lot of vanilla and herbs. The taste is fuirty, sweet, with vanilla and some oak to it.
A smooth sweet whiskey.
Might be my current fave.
Smooth
I really enjoyed the smooth taste. I love coffee and whiskey so what better flavours to put together. We added a fresh coffee bean with the ice on second tasting to enhance the flavour even more.
It's made with exactly zero coffee. It's distilled in a Coffee column and thus named after Aeneas Coffey who patented the column still in 1830.
Delicious Japanese whisky. Incredibly smooth sipper more akin to a sweeter, well-aged scotch. The entire experience of this whisky is enjoyable. Excellent sipped neat from a Glencairn glass especially.
This is one of my go to whiskeys. So smooth and easy to drink. It's better than a pilsner on a hot day.
Golden hue colour veering into amber. After allowing the whisky a moment to settle slowly swirl it around the tumbler whilst gently nosing it. The nose offers ripe mango and banana with accents of honey and syrup. On the palate we have flavours of nectarine and pineapple then comes fudge and toffee. The finish is magnificent with notes of vanilla and oak omnipresent culminating in a indulgent yet clean flavour profile. Great Japanese whisky. Enjoy neat.
Sweet and fruity on the nose. Full and strong finish. Delicious!
On review. Golden hue colour veering into amber. After allowing the whisky a moment to settle slowly swirl it around the tumbler whilst gently nosing it. On the nose we have ripe mango and banana with accents of honey and syrup. The palate offers flavours of nectarine and pineapple then comes fudge and toffee. The finish is magnificent with notes of vanilla and oak omnipresent culminating in a indulgent yet clean flavour profile. Great Japanese whisky. Enjoy neat.
Right amount of sweeteness, oak smell very present
Smooth and sweet.
Excellent whisky. Sweet and spicy out of the gate, levels out on the tongue as things balance out, and the finish is long and warm. A little on the pricey side (for normal people...or people like me who tend to drink too much in one sitting...ahem) - but well worth the price if you enjoy this particular spiral. I've been eyeballing the bottle for some time now and finally picked it up. Glad I did. Will definitely be getting another.
EGGNOG spice in the nose and on the tongue. Sweet with a bit of a spicy cinnamon kick and syrupy just like I love. Add a few drops of water and the complexity of it comes out even more. Definitely going into my favorites category.
Smooth and absolutely fabulous whisky.
Overly saccharine sweet, like diluted maple syrup, but once accustomed was good
Amazing taste, not too strong and a little sweet
Pear and apple nose. Tart with baked fruit flavor and notes of toasted marshmallow.
Super smooth!
Yummy
My fav
Tasty
Solid. Fruity and sweet with some alcohol burn.
Color is light amber. Medium-long legs. Nose is very sweet, candy. Taste is very mellow and mild with little alcohol burning, sweet, vanilla, mellow taste.
Color is a light Amber. Nose is a corn dominant, with a light oil influence, as well notes of vanilla. First sip is mildly sweet, with a surprising amount of vanilla and an almost syrup like flavor (think lightly butter flavored non-maple syrup but less sweet). As the light sweetness fades, a subtle cinnamon finish replaces it for a gentle finish. This is unique, if not overly complex, take on whisky. Would make a great dessert sipper.
This is exceptional. Almost buttery smoothness. A bit of a harsh nose compared to the flavor, but otherwise very tasty neat. Good with a little soda water as well. I bet it makes a phenomenal Irish coffee, but haven't tried that yet.
Excellent as an old fashioned - use brown sugar to sweeten!
Spicy yet sweet. Perfect balance
Sharp, I'm not a Nikka lover
Fantastic flavor, superior smoothness. Worth the cost.
Loved this!
Fresh vanilla, caramel and oak. This Dram builds a bridge between Whisk(e)y and rum. Awesome smoothness.
Kinda weird, really robust.
My favorite whiskey to date. Sweet and mellow. Coconut sugar and cafelatte on the nose, maple syrup and toffee on the taste. Can't get enough
The Japanese take on Bourbon. Scent is of caramel pudding and butterscotch. Tastes of maple syrup and vanilla. The finish is magnificent. Toffee and honey notes settle gently. Quite a lot to chew on as well. Great colour. Glorious flavours. Rivaled only by Hibiki Harmony offering the Nikka Coffey Grain Whisky is standard bearer of Japanese whisky. Banzai!
This was really good and a bit different from others I've tried. Big fan!
Cinnamon. Orange peel. Sweet fruity vanilla.
It was a treat. Wish I had more
Great profile, good to keep handy for those rough days. Sweet, and smooth
Easy to drink. Great as a 1st Japanese whiskey to add to your collection.
Quite delicious. I pulled a molasses-like sweetness from this dram with enough of a bite to keep it from being too much.
Great taste!
Really delicious. Flavor spiral is right on.
Very sweet with a slick/oily mouthfeel. Tastes of candy with a strong burn.
I get a sweet, caramel and vanilla when I smell it. Alot of smokey/malty taste. a decent amount of alcohol burn with the smoke. When I opened it up, it tasted almost like the top of a creme brulee. Finish is like a smoky custard
Like a french vanilla cappuccino that has sat on your desk long enough to go tepid, but still slightly warm. Sweet, pairs well with a custard vape juice :-)
Scent is that of caramel pudding and butterscotch. Tastes of vanilla maple syrup. The finish is glorious. Toffee and honey notes settle discreetly. Quite a lot to chew. Amber colour. Beautiful flavours. Standard bearer of Japanese whisky. Banzai!
Wow, complex and smooth. Seems like scotch meets bourbon to me!
Nice mouthfeel with great chocolate and vanilla malty notes
Reminds me of good Canadian whiskeys, very bright, spicy, but no coffee for me. It's good but definitely not the 8's and 9's I see people saying it is. To each their own, but I expected more from my first Japanese whiskey and very sad the coffee grain doesn't come through.
Hey Seth. No coffee used in this. The name refers to the still, a "Coffey Still."
Fairly smooth. Low spice. Something else I can't explain, but I like.
Smooth, warming aftertaste - goes great with oatcakes! The contrast with the salty is perfect
Smooth and very nice after taste
Very nice! Caramel, apple, and oak nose. Smooth to drink, nice finish. A favorite.
Oh so unique. This bad girl is a coffee liqueur dressed up in some finery and feeling great about herself. Smooth start, rough slap in the middle and a rounded hug of warm cocoa and coffee ground towards the end. It's all the smokiness you'll ever want without feeling like you're walking through a bog.
Complex and sweet flavor without being cloying and overstaying its welcome. Fruity notes and smooth on the tongue with a little bit of spice at the end. Really great whisky I would definitely make a permanent spot for in my home bar.
Sweet caramel apple on the nose, nicely complex taste with sweet burnt caramel, brown sugar, almost rum quality (not as sugary). Finishes with just a slight coffee chai spice to me. Solid Whiskey on the sweet side.
This one really surprised me. Definitely a bit hot on the nose, but once some of the alcohol burns off, it's smooth and almost a bit creamy. Some oaky vanilla and spice.
I have always considered myself more of a rum drinker. This nectar has truly altered my world. It's dangerous. It's smooth as butter with some wonderful notes of vanilla and toffee. Japanese whisky seems to be the "In Thing" right now. I now understand why. This is not a trendy drink. It's just damn good.
I enjoy this whiskey I initially got some dry fruit notes and so chocolate. Smooth going down with a slight kick on the back end.
As the description implies, this one is no slouch in flavor. Many Japanese whiskies I've had are more on the delicate side, whereas this one is very forthright in its aroma and taste. It still very much has the familiar peppery flavor that grain whiskey is known for, but the flavor is a wild ride of complexity. Very enjoyable.
Smooth and great complex flavors
It has a good smooth taste but it also has a bite that doesn't linger with a nice after taste.
Nose: sweetness, grain and cinnamon Taste: sweet and smooth, some baking spices and vanilla as well Proof: 90 Score: 8.25/10
Has that smooth craftsmanship you can taste. I've come to expect that from Japanese whiskey, and this is no exception. Definitely a good buy.
Has that smooth craftsmanship you can taste. Typical of Japanese whiskey, and this is a good one.
Definitely a sweet one but I enjoyed it.
Not bad but didn't blow me away.
One of my favorites, great price/quality ratio for any occasion.
Like a lot
More than pleasantly surprised
this is simply fantastic full body so good will be ordering it on the regular as long as its available. it lives up to the hype
Excellent from beginning to the end. Full of flavor all a long the way. Go get a bottle now!!!
Wow! That's pretty F'ing good. My first Japanese Whisky. I really like
I loved this whisky, it was very good, really excellent.
Tried drinking this right after Rabbit Hole Bourbon and the sweetness just exploded in my mouth. Was a fantastically unique experience. Love this Whiskey!!!
Wasn't as good as I thought it would be based on the hype and reviews, but still a very good drinkable whiskey. I may be bias to scotch, but this one just didn't have a lot of depth to it. I got the vanilla and the spice/ pepper and a hint of Carmel but that was it. Nothing to exciting for me.
Honestly don't get it. Syrupy thick mouth feel, with a sweet that turns into pepper. Meh. Not a fan.
Very mild but delicious.
My first Japanese grain whiskey. I can see this replacing some of my other bottles. The vanilla and sweet fruit were balanced by the spice from the grain. Pleasantly surprised and enjoyed every drop.
Excellent tasting whiskey. First taste of Japanese whiskey did not disappoint. Worth every penny.
sweet, mellow, yet complex and perfect for colder weather
There is a reason it is an award winner. Smooth and flavorful.
Smooth with nice long finish. No smoke.
Smooth and interesting, however, the flavor and after taste (strong sweet vanilla) was not to my liking.
my favorite from Japan
Very smooth! This was my first Japanese whiskey. This will be a regular in my collection.
Coffee taste is subtle, it doesn't hit you over the head.
Such a nice smooth whiskey. A little sweet
Beautifully balanced smells of vanilla, herbal flowers and a dash of spices, Sweet taste from the corn together with caramel, light citrus, other fruits and a big vanilla, A wonderfully long finish with fresh taste of corn that leaves you wanting to take another mouthful,
For me, this has always been a hard whiskey to explain. I haven't come across anything quite like this one. I recall the first time I tasted this one; I was in Savannah GA and had to be talked into trying it by the bartender. Thankfully, he was persuasive! The nose is fruity with notes of vanilla the flavor can best be described as soft and elegant with bright fruits and a tinge of chocolate; not syrupy and heavy in any way. The finish is also noticeably short. I've heard other people say things like it isn't "complex" – sometimes simple is preferred! With a cube or two, this is one of the few Whiskeys that I could drink on a hot summers day.
This drink is smooth and I would def buy this again!
Mild smell of vanilla and coffee, smooth aftertaste, lingers in the mouth and gives a mouth watering feeling. Like it!
Nectar of the East.
Good whiskey, good subtle flavors
Great on the rocks or neat
I love this whisky. As far as Japanese varieties go, I think this is the best available. Nikka makes other really great products, but this Coffey Grain is really something.
Nothing particularly unexpected for whiskey, subtle flavors and smooth with ice.
The quintessential bourbon. Everything is like a variant of this. By far the smoothest liquor I have ever had.
Great, smooth with ice... disappears fast though.
Excellent, so smooth.
Very good
Absolutely delicious whisky
This whisky has a strong alcohol nose that hides the complex and smooth flavors and mouth feel of this expression. This is more widely available than you would expect and that is a huge part of the appeal. try this and it's malt sister for a true taste of superior craftsmanship. For those who like easy drinking on the rocks or neat this is a fantastic spirit that makes your mouth happy. Superb!
Just exquisite. I had this paired with a caramel creme brûlée and I was thoroughly impressed.
A wonderful and simple expression. Perfect amount of sweet and a clean finish. Highly reccomended
an interesting and complex flavor. more sweet (vanilla?) than I would have expected. serve neat with a few drops of water to open it up and experience it fully.
Very smooth, slightly spicy with a hint of coffee!
It's sweet, but not overwhelming so like most bourbons. A lot of vanilla and caramel. This is what I've always wanted to find in a bourbon.
GREAT whisky. Definitely one of my favorites. My only issue is that I found it at my neighborhood store for $12 less than I got it here.
not nearly as much smoke or peat as the pure malt. very smooth and sweet. definitely a repeat purchase for me
Vanilla stuck out to me, very smooth, now I want to try the Coffey Malt!
I prefer the Coffey Malt - but only slightly. This is a great entry to Japanese whisky if you're a bourbon fan looking for crossover appeal.
Extremely good! Lots of Vanilla and smells of caramel. Obviously sweet and has a great oak barrel flavor to finish. Definitely worth owning a full bottle.
Delicious with a smooth finish.
Pretty sweet but something you can still drink two ounces of without getting sick of it.
Brown sugar, vanilla, creme brulee, a little spice, what's not to like?
A complex and smooth whiskey. A must-try for bourbon lovers.
Love this whiskey. Complex range of flavors and a lot of layers.
Love this whisky. I always have one bottle on hand.
What can I say ... I effen love it!
One of the best whiskeys I've ever tried. Spicy, full and rich with notes of vanilla with a delightful long finish.
Delicious complex taste blending lots of flavors as you sip it. Good intro to Japanese Scotch Whisky
Has a very smooth beginning and finishes like a scotch, which I am a fan of.
If I could, I would give it a 9.5. This is a solid Whisky. My only complaint is that Nikka has a Coffey Single Malt that is even better for just $5 more....another Whisky I go to on a regular basis. I feel it is a must for any serious Whisky guy's cabinet. Let it open up for 5-10 minutes and watch your mind get blown.
This is the best Japanese whisky I've had yet. Smooth, but full. Spicy, syrupy. Real nice.
Sweet and smooth with distinctive coffee tease and and pleasing burn at the end! This is a special and different bourbon to have on your shelf for special occasions.
The Flaviar spiral is right on, especially in the early flavors of vanilla followed by pepper. This is a sweet, but not too sweet bourbon drinker's whiskey.
I really like the duality of the spicy pepper and sweet vanilla/caramel. It has the smoothness of a 12+yr.
Smooth, easy finish
just about perfect!
Great taste, notes of caramel. Flavor has character; complex and lingers on the tongue. Smells alcoholic, the nose doesn't really give you a sense of the amazing flavor.
I purchased this and the Suntory Hibiki Japanese Harmony to try some good Japanese whiskey and this was easily the better of the two! Great taste and very smooth. Both were smooth but this was better. At virtually the same price (actually slightly cheaper) I'd suggest this bottle!
Everyone should have a bottle of this on the top shelf of their liquor cabinet. This stuff is Ahhhhhhhhhmazing
Well crafted whiskey, always a good choice
Very smooth with great flavor. Just enough bite to make it fun!
Best damn bottle of Japanese whisky ever-hands down.
Easy going, bit spicy. not overwhelming.
Glorious.
Also a very easy drinking whisky. Somewhere in between a light and dark whisky.
Great fun. Love the addition of coffee to the flavor profile.
is an outstanding, single malt with a birth of corn & herbs, a sweet life of tropical fruit & syrup, while its' death is long & corny. Harmony!
Elegant with an amazing aftertaste. A great introduction to Japanese whiskey!
Simply outstanding.
Japanese take on bourbon. Really great stuff. I haven't had any American bourbons this good.
Fabulouslyblended with a smooth finish
It is smooth but not a repeat but for me. The taste and after taste are not what I am looking for. The smell is more rubbing alchol with a touch of corn than anything else. 4 drops of distilled water smoothed a double shot out to my drinkable standard.
Very smooth with good flavor.
Very smooth, bourbon-like whiskey.
Loved this Japanese whiskey for the price. Thought is was very smooth and prefer it over Hibiki which was one of my "go-to" bottles.
Smooth and flavorful. One my go to drinks
A little sweet for a "scotch" but interesting and a great value, will always keep in house
Extremely smooth and tasted it next to Yamazaki 18yr at The Society bar in the Park Hotel Tokyo. I actually preferred this over the Yamazaki. While it says coffee, it's not a strong coffee flavor, but very smooth and not punishing.
Delicious! Must have.
Great whiskey at the price point
This is a great whiskey. It is on the sweet side, notes of honey or caramel.
Honey. Delicate sweet.
Very reminiscent of good bourbon. Flavor Spiral was spot on.
Super smooth
Very flavorful
Bold!! Delicious
Probably one of the best and most complex whiskies I've had yet. Not for beginners I would say, it is very bold and very unique. I'm torn between sharing it with all my fellow whiskey drinkers and keeping it entirely for myself. If you're an adventurous drinker, I'd highly recommend trying it.
Very pleasant. Good, complex flavors.
Worth every penny and then some. Like a cross between highland and a great bourbon: sweet, kind of light in some regards, smooth down the neck, great finish.
Perfection
Light and sweet. Definitely a new favorite.
love it!
Absolutely amazing
I loved the flavors and the smoothness of this whiskey!
This is a really unique whiskey from Japan. It goes down more like a bourbon than a Japanese whiskey. It hits every bourbon note: vanilla, pepper, spice (cinnamon), caramel, and melon. It also adds some herbal notes which aren't usually found in bourbon: mint, and tea. The finish draws out quite long for a whiskey of this kind.
Very delicious, very special whisky experience from Japan. A real charmer with strong charisma. Sweet in all the right ways, with subtle complexity. A favorite. Looking to try the Coffey Malt.
My favorite so far. Very smooth. After a small sampling I immediately bought a bottle of my own.
Wifey and I both love this one! Absolute must have for your cabinet.
Amaz-a-zing! Complex, no burn. Favorite so far
Picked up the bottle on a whim and thought it was okay. The taste was not very robust or interesting, I thought it was rather plain. Would not buy again.
Wonderful firm yet flavoured whiskey.
Wow...It is like sucking on a butterscotch candy.
Perfect flavor at an amazing price would definitely recommend to anyone who appreciates a fine bourbon
Amazing
Nice sweet notes. Smooth finish overall.
One of my favorites, price here is fair if it's your free shipping monthly bottle. You won't find it on a shelf in the us. Master of malt sells it for $57, however shipping to the us is another $50. This dram may be enough to keep me subscribed for a bit.
Deliciously different! Warm and smooth.
This was a great find on vacation.
Good stuff. Great balance of sweet, savory, and alcoholic. Fantastic for mixing or sipping on its own.
Floral and more nuanced than many other varieties of whiskey. A great slow sipper.
Delicious. A favorite forever.
A perfect whiskey
Unique!
Had a taste of this today after being recommended the range. Really nice distinctive flavours for a young whiskey. Highly recommend.
Load more reviews
Back
A Dram for Your Thoughts
Cancel