Price, Shipping & Taxes may vary by state and will be recalculated at checkout.
Authenticity Guaranteed
We guarantee every product we sell is authentic.
Free Shipping
Flaviar Members get free shipping on their orders.
Buyer Protection
Money-back guarantee if things go wrong.
OK … I'll say it … Monkey Shoulder doesn't monkey around, so if you like Highland malts, this Speyside Trifecta is for you.  

Monkey Shoulder has nothing to do with actual monkeys … which might be a little disappointing, right?  I mean, how cool would a Scotch-drinking monkey be? "Angus!  Your monkey got in me liquor cabinet again, the cheeky bastard!" Anyway, the term "monkey shoulder" refers to the stooped shoulders of the men who used to turn the malt by hand with large shovels. The Whiskey name tips a hat to those old, hearty blokes.   
 
Monkey Shoulder is owned by William Grant and Sons… and it seems that they own a little piece of everything in the Highlands. Monkey Shoulder is a stand-alone product, which brings us to the special magic of the whiskey itself.   
 
It's no secret that large spirit companies segment their products. They run their individual distilleries and package the premium single malts as independent brands. All of the "non-premium" product is shuffled off to blending houses for entry-level use. Hey, it's all good, we get it.  But what happens when you have some of your best, most highly-prized single malts producing a lot of the really good stuff … stuff too good for the bottom shelf and discount bins?   
 
Monkey Shoulder is officially a "Triple Malt."  This means that it is NOT a random amalgamation of whatever is on hand. This is a special blend of the premium Whiskies from ONLY Glenfiddich, Balvenie, and the Kininvie distilleries. It other words, it is a blend of three winners … a Speyside Trifecta of consistent Highland awesomeness. WAY too good to think of as a anything less than the premium quality product that it most certainly is.   
 
Flavor Spiral™
About The Flavor Spiral
What does Monkey Shoulder Blended Scotch Whisky taste like?

The Flavor Spiral™ shows the most common flavors that you'll taste in Monkey Shoulder Blended Scotch Whisky and gives you a chance to have a taste of it before actually tasting it.

We invented Flavor Spiral™ here at Flaviar to get all your senses involved in tasting drinks and, frankly, because we think that classic tasting notes are boring.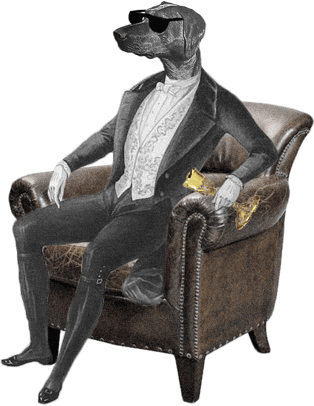 Dog Dogson's
Smartass
Corner
Single Malt Scotch Whisky is made in Scotland using a pot still distillation process at a single distillery, with malted barley as the only grain ingredient. It must be matured in oak casks in Scotland for at least three years (most single malts are matured longer).
Tasting Notes
Appearance / Color  
Burnished Copper   
 
Nose / Aroma / Smell  
Spicy wood, floral vanilla, and orange zest  
 
Flavor / Taste / Palate 
Mexican vanilla and mulling spices  
 
Finish   
Smooth with a lingering

More drinks we think you'll like
Ratings & Reviews
Nice go to
Probably ahead of my time on this one. Way better than I think I could probably appreciate. Smooth and warm
Very nice aroma but spicy, dry taste.
Sweet ciderish nose, slight acetone and malt on the palate. A bit of a wet concrete finish in a not unpleasant way. Very good for the price.
Soepel, honing, zacht
Great, easy drinking whiskey!
Nose: -Honey -Inside of orange peel -Slight fermented fruit -Light apricot Palate: -Full bodied -Buttery -Light baking spices -Salt
It's ok, not bad but not great either
I have the Monkey Shoulder logo tattooed on my own shoulder. 'Nuff said.
Such a smooth Blended whiskey,orange malt richness with a hint of bite, great daily drink!!
If you want Macallan but don't want to spend the premium, Monkey Shoulder does a great job of capturing classic Speyside flavor at a much more reasonable price.
Starts smooth but then had quite a bite. Bold, rich spices with a mellowing effect. If it wasn't for the bite, it would be much higher.
Very smooth but subtle. I taste the vanilla and orange zest. Probably won't buy it again just because for $30 I prefer something else with more character.
Nice blend to enjoy with friends.
malt mustyness
For me it lacks personality... some face if you want. Not bad at all but not really good either...
It's a good blend of scotch, but sometimes doesn't sit well with me depending on my mood.
Clean, light flavor with sweet subtle vanilla, floral nose and pleasant finish with no sharpness. Great value.
My 8/10 rating is a value rating, not a rating based on other, far better and more mature Scotches. For the money, Monkey Shoulder is hard to beat. It's a nice one to have on hand simply because it's cheap and satisfying. Would I much rather have an 18 year Scotch? 100% of the time. But for a $30-ish whisky, Monkey Shoulder is an excellent value. Hits far above its pay grade.
Too much bite
Might as well be the PSL of Scotch Whisky.
Easy drinking with some added character for a great price.
I like it! Smooth!
Smooth taste, great whiskey
Smooth, great after taste, kick but not nasty like cheap
basic everyday go to whiksey
Peachy plum smell, smooth and spicy aftertaste
Awful cotton candy sweet.
Yummy!!! Got this for Christmas, and what a great flavor.
Amazing blended scotch for the price!. Great introduction to scotch and definitely my go to when you don't want to spend a lot or touch your expensive stash.
It is almost as if each bottle has a slightly different flavor. By far my favorite blended whiskey
An incredibly smooth pour. Tastes great neat as well as in a Godfather.
Hard to find for me locally. One of my favorites
Pretty decent / good. Would drink again, but not seek it out.
Good one, I like the spicyness
Loved the sweet notes, the nose and the finish. An easy but enjoyable drink.
Slight smoke (plus). Mild flavor.
It makes an awesome scotch and soda with a lemon twist! I save it for that. It's drinkable neat but I prefer my bourbons over it. On those nights that I have to have a scotch I go for Aberlour or glendronach 12 or Laphroaig 10 On further tasting I'm getting more sweetness and it's nicer, butterscotch and spice, I like it a lot!
Not bad for the price. Pretty smooth and easy drinker. Has a nice rich buttery nose and flavor.
This is the only blended that I have tried aside from JW. It is actually quite smooth and I enjoy it neat.
Tasty
Not on my top list of Scotch but not bad by any means. I think if someone wants to try a dram from Scotland but they are afraid of the peat smoke this will gently introduce you in a boring but friendly kind of way. Its like an old friend that doesnt want to go out or do anything and likes to play it safe.
If you are a bourbon drinker, in my opinion this is probably the best introductory scotch I can think of for you to try out. Good price, nice and peated, with subtle vanilla and caramel notes which are rather universally inoffensive.
I love the smooth taste and it's hard kick. One of my all time new favorites. I only wish I could get a bigger bottle.
Perfectly smooth. All-around amazing scotch for a great price
Nasty
Well said?
Well said?
My go-to everyday dram. Round and soft with candyfloss sweetness (but not cloying). Really calms the mind and mood!
Really good for price and taste
Very drinkable and priced right
Very good Scotch. Will always keep a bottle of this on my shelf. Has very Caramel and Buttery notes. Very Smooth with a slight crisp backside.
It's great! From what I remember it had a pear like note. Highly recommend.
Great at nose Medium at palate
Very good purchase! I enjoyed tasting this against my current favorite Jamison's black label. Made the differences more pronounced. I liked the warm Carmel-Ey taste. Highly recommended!
A little grainy
Great everyday whisky. Easy drinking. Smooth. Malty. Vanilla. Spices. Medium length
A great starter scotch!
This is some of the best tasting scotch available.
Great blended scotch
Super drinkable, one of the greats for the price point. It's a staple.
Well priced cabinet staple. Makes for a nice alternative in a collection.
Great flavor for the price
Very smooth and not a harsh finish. Enjoyable for the low price. Makes a good godfather.
nice and very smooth. hints of floral note aromatics finished with smooth caramel.
Great taste.. easy drinking
A go-to. Such a friendly dram.
You can find it everywhere and it's $35 and taste great in a cocktail. The heat is perfect on this so easy to drink with rich flavors.
Yes! Yes! Smooth as f***
Yes indeed! Fantastic for the price.
Yes
Good if you're on a budget. Otherwise spend $20 more and get something with a lot more depth.
Smooth, no real kick
An easy drinking introduction to Scotch for the uninitiated, and for the more experienced looking for a tasty dram. At its current price point there's no reason not to keep a bottle on hand.
Not a fan. It's good in a cocktail, but I wouldn't drink it straight. Tastes almost musty, and not very smooth. Great price though
Amazing very smooth an lite some caramel and lite fruit notes
Very drinkable, nice finish. Sweet and smooth with just enough oak and peat. Can't beat the price for this one
Smooth and great aftertaste
This is a smooth scotch with a hint of spice that you taste in the finish. Definitely worth trying.
Clean and inoffensive initially, but adding just a touch of ice kicked open the door for a lot of the flavors.
Spicy, complex and a great value.
Great starter. Smooth. Inexpensive
This stuff has some decent spiciness that stood out. Very good quality for the very low price.
Some nice peat flavor to it - not too sweet. Nice over ice.
I have really enjoyed this Scotch. It is incredibly smooth but finishes with a pleasant spiciness.
a smoother easy blend of caramel and other fruits
One of my must have blendeds. The long pipe tobacco finish keeps me coming back.
Love this Whisky, easy to drink with excellent flavor.
Very easy to drink. I get butterscotch on the nose and taste. Easily one of my favorites.
Sehr angenehm und süffig
Caramel and vanilla in the aroma. Followed a slight smoke, pepper, and woody dryness. The finish is sweet which I perceive as vanilla. For the money this is a solid drinkable scotch. Perfect for every day and special events.
I liked the flavors they were working with but still not as smooth as I would like at this point in my scotch journey.
It was average to good with sweet tones of caramel.
One of my favorite Scotches. Super Smooth, hint of Caramel, a little oaky flavor.... I think Im going to go have some right now.
Had an amazing aroma. The drink itself was stiff but smooth. Makes a good whiskey sour too.
Monkey Shoulder is a great beginners scotch, and for a reasonable price.
For the price, one of the best whiskeys on the market. This is a great intro to someone new to scotch or new to blends
Very nice. Smooth. It was pitched to me as a much less expensive alternative to Walker Blue, which is a far cry, but still a very good blend. I've only tried it neat.
First scotch I tried and never looked back from there. I make sure I always have a bottle of Monkey Shoulder at home.
A nice blend with a slight bite. Definitely a nice sipping whiskey if you're starting to venture out from the mass produced ones people think are good. This whiskey made my transition into exploring different whiskeys and appreciating distinct flavors. Forever abandoned the mixer whiskeys, Jack Daniel's, Wild Turkey and Jameson, from there on.
Great friendly and approachable scotch. Definitely one I reach for to introduce a friend to whiskey.
Very nice, especially for the price!
Could taste some vanilla and a hit of smoke but not much more than that. Easy to drink. Overall not bad for the price
Solid economical Scotch.
Budget but still not bad at all
OK for a budget whiskey to keep around for guests
Here in the states, it retails for around $35 - and there are plenty of bottles that cost $70 that aren't as tasty as Monkey Shoulder. Discovered it a few years ago, and it's been my go-to blended. Well worth a try if you haven't had it.
I may have just found my new favorite blend. This is incredibly smooth and an affordable representative of good Speyside malts. I keep going back for more. This will have a permanent place on my shelf.
Meh
Nice whisky and good value for money, at least in Spain. Pretty smooth and great to make other people discover whiskys.
A very nice go to for a day to day scotch or trying out a budget friendly blend. Nothing very complex about this one. It's a bit lighter flavored with light smoky hints. Nice to try and very budget friendly.
But again!
The old saying " Good scotch is not cheap and cheap scotch is not good" Definitely applies here. Might be good for mixing but definitely not something I prefer to drink neat
This is the first bottle of Scotch Whisky that I purchased. So good.
Smooth and sweet! Lots of Malt, honey, and orange marmalade. A super easy drinking scotch and the perfect starter bottle.
Loved it so much that I couldn't stop drinking it and it was a great time
Very much and everyday or any day scotch. Smooth with a nice finish
First Scotch I've seriously tried. It was surprisingly light. Don't remember much else cause I had it a long time ago.
A rare blend malt. The only other I've ever seen would be Johnnie Walker Green and this scotch is definitely on par with that powerhouse of the scotch world.
I agree with Jeremy. I was not impressed with this Scotch. Love the name, but found the taste and bite not to my liking.
It's advertised as a mixing whisky. It's not one I would drink by itself and is very dissatisfying.
This is one my Favorites. Great oak barrel flavor at the end. Not too harsh but enough. This one will stay in my collection for sure.
Got turned on to this wiskey by watching wiskey vault. I seem to have a similar problem as then when it comes to this wiskey..... It disappears too fast.
Not bad for a cheap bottle, but relatively uninteresting and had too much bite in the finish
Good starting taste but at the end goes little flat. good choice for cocktails
Now I see what's possible when you blend 3 different Scotches of my particular liking.
Can't get into this. Another popular one I can't pick flavors on. Spicey, water makes worse. Not very complex.
Not a bad whisky at all. Smooth, Smooth Short notes, maybe a hint of vanilla, banana, caramel. Great for mixer, on the rocks. Went well with a Cigar.
Not a bad find.
Just love that banana
Great go-to for a good price!
Father in law let me try this at his carribean party and I fell in love! It is my go to drink. I sip it with my cigars. I gave a bottle to my son upon his graduation from college. Turns out to be his favorite! I guess good taste runs in the family!!
Неплохо. Легко и непринужденно.
Traditionally I prefer Lagavulin, but as a smooth substitute this is nice. Cheers to all!
Monkey shoulder one of my go to. My home bar will never be with out it! the flavors and notes you can get from Monkey shoulder is endless and different every time, Orange, lime, bananas, cinnamon
One of go-tos
Very nice smokiness to this lower end scotch. It is a good one to start into scotch on.
Surprisingly good. Smooth and satisfying. A good inexpensive blended that's easy to love.
Vanilla and caramel notes. Mild and non offensive
Not impressive but you get what you pay for. This isn't to say it's bad but it's not scotch I would drink neat, this is something i would make a cocktail with.
Well balanced scotch. Nothing to brag about, but not bad to sip.
Nice smooth taste. Mild finish.
OK but nothing at all special. I would not introduce with it because it is so unexciting I do not believe it would lure anyone into the world of scotch further. OTOH, if you want to make some cocktails this would be perfectly acceptable and is indeed why I keep it around. Not offensive, nothing exciting and no particular flavor profile beyond that.
Gute Nase, Standard Geschmack. Mittlerer Nachbrand. Glasgow Airport, 5/18
Friendly and easy to drink. Perfect for people new to whisk(e)y. Buttery banana, some butterscotch, mild honey and some light fruit (stewed apricots?).
Sweet, lots of banana
An ok blended scotch, that won't break the bank. Are there better choices? Absolutely.
Friendly and easy to drink. Perfect for sipping. Sweet and fruity, some butterscotch.
Smooth and lovely with an excellent finish
Definitely worth trying. Good blend of scotch and whiskey, can't beat the price. It's a staple in my home bar.
Not bad at all
Great quality for the price! Lovely vanilla citrus nose
Very smooth. Great on the rocks and to make an old fashioned.
Very good. First hit is aroma of banana, smooth finish, sweet overall
An affordable blend worthy of drinking neat with a delectable hint of caramel.
My go-to drinker and it is smooth and clean fruity
Bits of orange zest and vanilla. Not overly complex. Strong spicy alcoholic finish.
Sweet and friendly.
Harsh only good as mixer
Honestly this is one of the nicest blended whiskys I've come across. I have it over ice. Wonderful nose, I tasted banana at first with a little bit of spice like clove. Afterwards you get a bit of woody sweetness that does not linger and leaves you wanting more
Amazing scotch for the price
Very smooth, start to finish. A good blend overall.
Great party drink. A little insipid aftertaste. Strong spicy alcoholic finish.
Very smooth. First scotch I've ever tried actually. Recommended by friend. I'm still warming up to scotch in general.
Smokey. Smooth
Nice beginner whiskey. Very friendly and sweet With a slight bite
This scotch is amazing. It's smooth yet has great oak flavor. Very surprising for a blend. This is a top favorite for me.
Underrated, a little hot
Very surprising for a blend but 3 good distilleries came together for this. Flowers (hibiscus?) for the nose with spicy vanilla for the tongue.
Spice and vanilla smooth finish as well
Learning to enjoy this. As I get better, this gets better.
Just a good and easy to drink scotch
Go to blended malt. Exceptionally smooth.
Great blend and taste. Smooth with a pinch of peat. Great for mixers, straight up neat and a nip from a flask on trail. Especially for the price point.
Smooth, goes down way too easy. Good thing it isn't very expensive.
Super smooth and velvety. Good balanced whisky!
A good scotch but not as good as some.
Smooth and a good finish
Nose is orange and oaky. Taste of strong honey.
Like this one. Very smooth. It was hard to find locally (Colorado Springs), with only one or two places stocking it. 2nd place of the whiskeys Ive owned thus far.
Great blend.
Very smooth blend. Better than most.
My guest love it
Отличный баланс. Всё в меру. Прекрасный подарок неискушённым гостям.
TOP shelf for cocktails, makes a fantastic old fashioned
Nice one to start with
Too strong a chemical flavour Definitely shows its price bracket Poor for a scotch
Smooth nice taste
Smooth, nice blended
A nice blend. It has some heat up front but it doesn't last. I REALLY enjoyed the nose. Very pleasant.
Very smooth and vanilla.
Let me first start by saying I am generally not a Scotch drinker--that said, I will tell you this is THE first Scotch I enjoyed when being exposed to a variety of types. I have hidden away what looks like one serving . . . one I will not be sharing. I also love the character of the bottle and the three monkeys?
Fantastic daily sipper.
Excellent for the price.
A little raw, but powerful. A good starter.
Für'n Blend vorzüglich!!!
I simply love this Scotch. It is most-certainly in my top 5, for sure. It's description is accurate. Enjoy the ride. I'm sure you''l wish you purchased two bottles.
real nice
Smooth, strong, beautiful
Average
I was pleased with the smoothness of this whisky. For the price I think this is one of the better blends I have tried. I would suggest it to most to try out.
I have kept this one around for years as my mixing scotch. I can drink it neat, but I'm more likely to pull this bottle out if I'm adding something else to the glass.
Very smooth and enjoyable. Is now one of my favorites
Excellent
This is the first blended scotch whisky I ever tried, and I liked it a lot. Great taste and very smooth. Definitely going to buy some more.
Spicy front, smooth finish. Well balanced blend and a great value
Love this...very smooth and easy to drink. Enjoying every dram out of the bottle.
Beautiful smell, and a great taste
Very nice balance from a scotch in this range. I'm really a bourbon drinker and could have this in my cabinet.
For a scotch at this price point, this is a job well done
Love it.. price and taste are very hard to beat.. you can pay a lot more and still get a lot less!
Best blend I've had. Actually bought it for the bottle. Glad the bottle is empty. They'll make more.
Very easy to drink
Very drinkable. Nothing outstanding, just a solid blend.
Very smooth.
Great taste, very delicate but at the same time intense!
Smooth taste at an affordable price.
My second favourite!!
simple but acceptable
Awesome blended (says a whiskey drinker that doesn't drink blended)
A very pleasant slightly fruity tipple
Surprisingly smooth. Great value.
Very smooth for blended malt...good value
Smooth trippel malt, with hints of Balvenie.
Works amazing in my old fashioned
Smooth and easy going
Load more reviews
Back
A Dram for Your Thoughts
Cancel