Price, Shipping & Taxes may vary by state and will be recalculated at checkout.
Authenticity Guaranteed
We guarantee every product we sell is authentic.
Free Shipping
Flaviar Members get free shipping on their orders.
Buyer Protection
Money-back guarantee if things go wrong.
Please sir, pour us another one!

Founded in 1824, The Macallan is one of the "Big 3" single malts in Scotland. Fortunately, they have achieved this scale without sacrificing quality. Their achievements are numerous — including setting the record price ever paid at auction for a single bottle of Scotch. They produce a very broad range of world-class single malt Whiskies that have a huge global following.

The Macallan 12 YO is the core of The Macallan lineup. When you walk into the local pub and simply order a "Macallan," this is what will be poured into your glass — and they are sophisticated enough to keep a quantity of it on hand. It is not "just" finished in Sherry casks. This Speysider is aged its full twelve years in Spanish Sherry wood and for aficionados this particular Whisky defines the Sherried Whisky category. That means you get creamy toffee notes all day long with a rich rancio backdrop of fig and honey. It is the perfect Whisky to introduce a newbie to the world of single malts, but it will also be one of your favorites for life.

Smartass Corner:
The "Big 3" single malts are #1 Glenlivet, #2 The Macallan, and #3 Glenfiddich. Together, they produce over 20 million bottles of Whisky per year — the vast majority of which is used in their respective single malt offerings.

Category

Style

Single Malt Scotch Whisky

Region

Country

Alcohol

Distillery

Age
Flavor Spiral™
About The Flavor Spiral
What does The Macallan 12 Year Old Sherry Oak taste like?

The Flavor Spiral™ shows the most common flavors that you'll taste in The Macallan 12 Year Old Sherry Oak and gives you a chance to have a taste of it before actually tasting it.

We invented Flavor Spiral™ here at Flaviar to get all your senses involved in tasting drinks and, frankly, because we think that classic tasting notes are boring.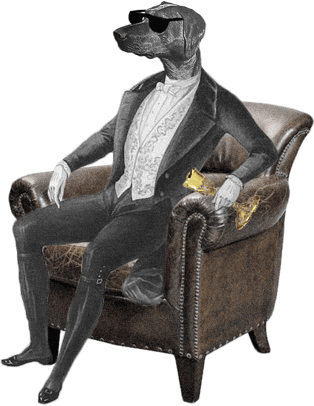 Dog Dogson's
Smartass
Corner
Whisky or Whiskey? The spelling differs geographically. In Scotland and some other parts of the world distilleries usually spell it Whisky; in Ireland and USA they spell it Whiskey.
Tasting Notes
Appearance / Color
Mahogany

Nose / Aroma / Smell
Ginger and dried cherries with vanilla and toasted wood.

Flavor / Taste / Palate
Rich, smooth, and sweet with notes of toffee, fig, and orange blossoms.

Finish
More toffee and molasses.
More drinks we think you'll like
Ratings & Reviews
I go for robust, almost overwhelming flavors, but don't like peat. I want either a couple hard-hitting flavors or an inviting combination. This Macallan 12 year in Sherry Oak casks is a great introduction to higher level scotches. The initial aroma to me is definitely cherries and chocolate, and there's a difference between chocolate and cocoa. Chocolate is sweet but cocoa is the unsweetened powder; this scotch has chocolate. The taste reinforces those aromas and adds more spice, vanilla, and additional fruits. The mouth is not as overwhelming/full when holding as I had hoped and it has more burn at that point, but it lingers quite a while after, which is satisfying. Definitely a great scotch!
I'm a noob, so I don't know what I'm looking for yet. Typically a Woodford Reserve, Old Fashioned drinker. That said, the sherry definitely presents a sweetness on the nose. Other single malts I've tried, including a 16 yo Islay, leave a chloraseptic feeling on the finish. I don't know if it's the peat, malt, or what. But this Macallan was smooth all the way through; smoke was very subtle which I like. No one taste overpowered anything. Of the scotch's I've tried (and that's very limited), this is by far my favorite. Tried it neat and rocks and prefer this one neat. Carmel/sweetness on the nose. Picked up some citrus on the finish. However, for the price, I don't know that I'm going to be reaching for this one very often (it was a gift).
for my taste this isn't worth the money. i can find other 12 year old scotches i enjoy more, and 16-18 year old scotches that far better.
Complex, buttery start moving quickly to citrus and spice. Smooth warm finish. A rainy day sipper.
Rich, smooth, and sweet with notes of toffee, fig, and orange blossoms
The other ratings refer a lot to the "Macallan smell." I'm not a fan. I believe I prefer a smokier smell and finish.
Nice smell, but like the double oak cask taste better
Spice, Carmel on the nose, great dram.
This is a classic full-flavored speyside. The distinctive Macallan smell with cedar, oak, ripe fruit, and sherry on the the nose. At first the smell of Macallan was off-putting for me, but lately I've developed a taste for it. Smoooooth and sweet / spicy palate, long satisfying finish - sometimes I forget this is a 12yr old. This will be a regular for me.
Smoother than the double cast. After it educates a little it becomes a habit.
Vanilla, wood, incense, leather
Surprising Macallan edition
This was my first love. El Classico. Sherry bomb throughout, oak, small sweet fruitiness on the end. Always have one of these on the cart
Perfect scotch for spring evenings with it's hardy nose and mellow flavor.
Smooth easy drinking. Great flavor mellow and bright
As good as it gets. Do not look any further. The 12 year Macallan is it.
Solid, slightly grassy
I enjoyed the flavors added by the sherry cask aging. I am not a peat bomb fan so this scotch speaks to me. If you love your scotch full of peat/smoke flavors you will not necessarily like this style. But if you're a bourbon fan you will like this whisky, as it is slightly sweet and very well executed.
A wonderful taste, just a great body full of flavor. Complex yet simple. The sherry finish is superb and has you wanting more every single time you enjoy it
Just okay. There is a lot better for taste and the price.
A lot going on without any one thing being to overpowering. A Great Scotch!
Love Macallan or hate them, this is a great scotch. Sweet, interesting, with the Macallan profile that pleases without too much effort.
Good balance of flavors and smooth finish
The sherry cask aging makes for a very smooth pour. If you are not a peat monster Scotch fan then this is a very nice Speyside style Scotch that you should try.
Excellent Speyside classics!
Delightfully sweet and fruity with pepper and some smoke. Really shows how a sherry finished Scotch can shine. This is one of a handful of whiskys that I always make sure to buy a new bottle before I run out.
Smooth with a hint of sherry sweetness. A bit smoky but not annoyingly so. Flavor lingers and grows between sips.
Perhaps my all time favourite. Tastes of toffee and the spicy, woodsy flavour of Spanish oloroso. Though, I am a tad bit resentful that I've been drinking this since before anyone knew what it was. Suddenly, Daniel Craig is swigging it by the bottle in Bond movies, and the price of it doubled. Bloody Hell, who am I kidding? I'd still drink it if it were three times the price.
Provides a nice glass. Lots of flavor. Slightly smoky with some nice hints of fruit and sweets. All around good and worth the price.
Nice and smooth sherry finish
Incredibly smooth! Love this bottle.
This was my first taste of the Sherry whisky's, and I see no reason to try any other brand for comparison sake.
Absolutely a beautiful dram, I will have to get another bottle for my collection. The Sherry notes are noticeable but very well balanced.
Sweet, gram cracker, smooth, sweet orange. One of my favorites
This scotch was excellent! Very smooth. I would highly recommend this for special friends.
This is a classic scotch for me. The cherry finish adds a hint of sweetness. Its smooth but still complex.
The dram that made me want to explore Scotch. Approachable, caramel notes and sherry, delicious and readily available.
Costco has this for under $50 regularly. Why pay more?
Very smooth. You can taste subtle notes of caramel and vanilla, but not too sweet. Very good!
great everyday- decanter
My favorite so far. Loved the dark fruit notes. This is excellent. Would recommend it to anyone who wants to give scotch a try or, another try.
Nice flavor. Nice pairing with cigar.
Very smooth
Initial burn, but it ends smooth. Not bad.
Smooth, sweet sherry tastes
Sweetness in the front, party in the back. Don't let the smooth taste fool you.
One of my top, definitely my top 12 year old. Just amazing, long finish that lasts, can sip an entire evening and not get old.
Since my last review I have decided that this is easily the standard by which whisky shall be judged. My go to was Glendronach 15, but this is smoother with less bite, but all the Sherry deliciousness. It shall become a staple in my bar.
Smooth, sweet, Christmas cake flavours. With a nice kick at the end
didn't get much other than peat on the nose, but I am not a regular scotch drinker. Get some Sherry sweetness with some oak, vanilla, caramel, as well as some moderate peat. Finish is fairly oaky. Once I put a few drops of water in there, I got a lot more oak on the nose. Tasted a lot more oaky and peaty, with maybe a bit of dried fruit, but I couldn't identify which, but the finish was a lot sweeter. I could see myself drinking quite a bit of this.
Great taste. Smooth.
A great dram. Tastes similar to the Glendronach 15 year revival, which is one of my favorites. It has a wonderful sherry sweetness while retaining a respectable but not overly powerful peat finish to the flavor. A bit strong in the 12 year, perhaps more mellow in a more aged example. This is easily a daily drinker, and could be a staple in my bar. Would happily buy again.
Honey, vanilla, with light caramel and a little spice at the end... beautifully delicious
enjoy the tones, and how smooth it is.
Dripping honey with a hinting blend of spice that hits the nose and then trickles down the rainbow of flavor into a soft resting of the tongue. Not cloying.
Very smooth and exactly what you'd expect from Macallan, very satisfying.
This expression falls between a 7 and an 8, but closer to a 7. The sweetness and honey is there, per the sherry cask. It's good, but not comparable to Edition No. 4 .
Own it
Deliciously smooth and mild taste with a little bit of a bite to it. A highly recommended bottle to for a weekend drink.
Tasted this one with dinner (which included some smoked, pulled pork), so my flavors may be a bit skewed. Picked up green apple and honey in the nose. More honey along with vanilla and oak on the tongue. Finish is a bit hot with maybe a bit of caramel, but nothing crazy. One that sits on the sweeter side of things for me. I'd pick the Glenmorangie 10 year over this one.
Really smooth
Has just enough bite and sweetness to it. Smooth finish.
Amazing. Sherry, caramel and oak take center stage. By far my favorite Macallan offering so far.
The standard of excellence in Scotch.
Almost too drinkable
I almost always go for peat and smoke, but this scotch is absolutely superb. It is a smooth drinker, with sweet sherry, and crystal clear mouth feel. The blend of cherry and vanilla shine through and finish with a desserty toffee. I may not always drink it, but I'll always have a bottle on hand.
Just a damn fine whiskey. If it was under $50 I would drink nothing else.
Good intermediate.
This was my first good bottle of scotch. Keep it neat and sip away, it doesn't get much better than this one. If you're scared to drop $100 or more on a great bottle, start here and you'll be happy with what you get.
Nice oaky nuance flavors with a touch of sweetness in a delicate smooth finish.
Smooth, slightly sweet. Not overpowered by the sherry cask.
A good dram. The sherry cask flavor is prominent...this is nearly the equivalent of the significantly more expensive 18 year Macallan (in truth the 18 is not worth the price difference...the 12 is that close).
Always delicious and a great go to adult beverage. Price a bit higher than local retailers in my area. Prices range from $53.99 to $65.99.
Top of its class. At around $70 you really can't go wrong with this bottle.
Was one of first experiences with Sherried Scotch. Sweet on the tongue and absolutely no burn...a joy!
you can't really go wrong with macallan
Love it! Smooth and easy. This Scotch must be taken straight.
This is my (and many's) go-to sherry-cask single-malt. Heavy ginger and vanilla on the nose (and a beautiful dark color). Immense, rich taste with a finish to rival them all. Anyone who's had it has no real reason to read reviews about it. The bottles have become increasingly expensive quickly over the past 10 years, though - making it difficult to keep it on the home bar.
Nose: fruit/berries Taste: fruit, plum maybe?, light, lingering, sweet finish
Absolutely my favorite and something that I have on hand at home and the office at all times. Nice and warm, and not too smokey. I actually prefer this to the 15 or 18. Macallan seems to get more peaty as it ages.
My go to scotch. Sweet and moderately thick. Notes of vanilla and oak. Easy drinker, I prefer it straight up. Getting pricey locally was $50 now hovering around $65.
Always have it and never run out of it. My go-to scotch and my daily night cap. If I had a best friend that was booze it would be this Macallan. Only gets better with age.
My go-to that is constantly stocked. This scotch is literally for everyone.
Hmm... yummy and reasonable price
Caramel and smoooth,it's the only way I can explain it,very drinkable no matter your mood!
It's really good, but not DYNO-MITE! It is, however, my wife's favorite which is why I gave it the high mark. She absolutely loves it.
Oak, light smoke, great for sipping neat, no need for dilution at all
My first real introduction to scotch, so I may have ruined myself with that decision. Sherry, oak, vanilla and baking spices blend beautifully with a touch of smoke and char. My favorite scotch to date
I have not had a smoother, more flavorful scotch.
Very straight forward. Liked the strength and the sherry oak finish. Pretty reliable for what is labeled as.
Pleasant on the palate; smooth; delectable finish.
Shitty wine and band-aid
Really good the sherry shines through!
Really like this one. A little sherry sweetness.
Complex flavor was my first purchase of a bottle over 50 bucks and I gotta say you will not regret the purchase lots of different flavors and great finish very smooth. Will keep this one stocked. Almost gave it a 10 but I'm holding out for a bottle the blows me away...this on was close.
Balance and smooth, love the hint of Sherry
My new favorite, go to whiskey
Excellent flavor, long full body. Exceptional and a great value.
One of my favorite scotches.
Amber color, with medium thick and fast tears. The nose is sweet with notes of toffee and dried fruits and raisins. There are some floral notes and a very subtle peat smoke. The raisins really pop out in the taste, with slight smokiness in the background. The mouthfeel is creamy and delicate. The finish is smooth and medium length. The smokiness comes in stronger at the end, and stays with you in your chest.
Delicious oak. Nice spice and Sherry flavor.
My go to whiskey. Smooth and flavorful.
Clean, nice finish.
Taste like heaven
Smooth, mellow and very slightly sweet
I'm greeted by ocean breeze, salted caramel, and red delicious apple peel in the nose. Great smoky bite in the palate with dried tree fruit and a lengthy, sweet finish. Solid scotch as always.
Smooth. Great after taste
Deep amber/copper color. Sweet sherry, oak and spice on the nose Dried fruit (currants and apricots), vanilla, caramel/toffee on the palette followed up with a medium finish. Add a few drops of water and the oak/spice/smoke mellow More oak/spice and less fruit than Glenmorangie Lasanta. For my taste I prefer the Lasanta. This is, in my opinion, the baseline for what the standard sherry cask scotch should be. Great for the money
Not as smooth as the 18 but a great single malt for the price.
Okay and smooth with a hint of spice
A bit sweet (from the sherry?), but smooth like most Macallans and definitely better neat than on rocks.
My absolute favorite
Very Smooth. My go-to with fine cigar
Oak and sherry. Very heavy. Thick in the glass and on the tongue. Very long sweet finish. I rated 9/10. There might be a scotch I like better for the price but I haven't found it yet.
Very nice dram. Pretty much as expected from a heavily sherried scotch. A little too much oak and vanilla for my palate, but still very good.
Light. Delicate. Dried fruit in the nose, mouth and aftertaste. I would never ever bought whole bottle for the price. It's nice, but that's it, nothing more than nice.
what I compare all scotches against
Definitely my go to and always a bottle in my stash! As someone else mentioned I use this as my baseline for comparisons.
My baseline scotch with which to compare others.
This is my go-to, it is smooth, a most subtle taste of peat, even Americans can tolerate the peat taste of the Macallan 12.
Not as full of a mouth feel as I expected. Sherry is decent. Bit of vanilla. Watery.
Delicious. Smooth. Vanilla. Toffee. Best when consumed neat.
Deep reddish amber color, lots of vanilla, spice and oak on the nose. Flavor-wise, lots of plum, dried cherries, a touch of wood, leading to a slightly cinnamon-spicy finish. This is probably the prototype for a Speyside "Sherry Bomb" Scotch. Starting to get a bit expensive for what it is, but still quite good, and with a broadly appealing flavor profile this makes a great intro for those new to Scotch Whisky.
Aroma of sherry, caramel, buttery-creaminess, vanilla, oak Tastes sweet, spiciness from oak, cooling sensation, dried apricots and plums Overall one of my favorites - smooth, thick and oily
Smooth! One of my favorite scotch by far.
One of my favorites
My go to scotch. Very smooth.
nice light dram with the kick of the sherry in the back.
Enjoyed very much.
Some things just need drinking.
Very tasty, peaty goodness.
Tasted great and so smooth. Loved it
Favorite so far. Flavor can't be beat.
Very smooth, love to sip on cold nights.
Without any question, my favorite Scotch - it has a great mouth feel, lovely lingering flavors, and none of the overpowering whiskey burn. I consider myself lucky that I prefer the 12 over any of their higher priced whiskeys (although I have a 2017 limited edition I have yet to try)
One of my every week scotches. Sherry and smoke with a vanilla finish.
It's good for a dinner party to share with friends
love the nose, smoothness and finish
My favorite daily drink.
Right up there on the list for me as well. I always feel warmer with this bottle. Sherry Cask is the way to go!
I'm new to this but I do know that I love this and I can't wait to try more.
Tasty, sweet, smooth with a nice bite. Flavorful
Wonderful taste from beginning to end. Rich color, aroma and taste. A whisky to look forward to after a long day.
Great but not the best Macallan I've had...This one is cost effective and a winner all around for that
Enjoyable with friends
Not a fan of the sherry casked drams but it was smooth.
Near perfection. Easily one of my favorite whiskeys.
My go-to single-malt. Not irreplacibly expensive, yet still enough to be special.
My go to drink. Smooth and very drinkable. Gets better as it gets a little air. Like wine it seems to open up.
Smooth with not bite
A standard setter for Scotch. The quality is obviously high, but the taste profile is very approachable for someone just getting into Scotch
One of my favorite single malts. Very smooth low peat flavor.
My son and i have a shot when he visits.Nice finish and smooth
Delicious
Fruity
My first... Has a special place in my heart
Amazing love the flavor
My all time favorite for every occasion.
My favorite sherry scotch - sweet and sherry - very easy to drink
Nothing but the best- amazing
Something is off putting for me. Too much of sherry
If you consider yourself a scotch drinker this is a must have.
Probably my favorite from them.
Best thing to ever happen to a glass.
Simply amazing
Suntec District 10
Very good and smooth
My favorite every day scotch.
Good distinct Macallan flavors
Love this scotch, my favorite from the highlands.
Best day to day Scotch to have available. Rich and complex enough to keep your taste buds singing sip after sip.
Very smooth with fruity notes. Nice finish. Very drinkable.
its a good drink. im still getting into scotch coming from bourbon. i like it alot, love the sweet honey smoothness.
Very much like raisins.
Decent, but nowhere near the top of the list. Not even sure it's one of the better 12 year-olds
Best bang for your buck
It's nice but expensive
Excellent drinking experience. Was my first taste of Scotch when I was 19 and I hated it. After developing my pallet for a several years, I retried it at 25, and fell in love with the aroma and taste experience. For me, it has just enough floral flavors in contrast to the richer oaky notes that make a Whiskey what it is. In my opinion this whiskey is the ideal drink for those who enjoy time well spent and sifting through memory with a glass in hand.
Deliciously smooth and sweet!
Fantastic smooth scotch. No peat just smooth sherry flavor.
The best
Good drink. Widely available. My go to when favorites aren't available.
Too young.
My go-to
One of my go-to favorites.
Perfect! Very mild.
Very smooth
Smokey, sweet, nice sipper
Very smooth with hints of sweetness. Nice oaky finish.
Very smooth very soothing. A bit light and airy. Slight milk chocolate finish. Very caramel and fruity as well.
Great for sipping, pretty smooth and something great for everyday
Load more reviews
Back
A Dram for Your Thoughts
Cancel