Price, Shipping & Taxes may vary by state and will be recalculated at checkout.
Authenticity Guaranteed
We guarantee every product we sell is authentic.
Free Shipping
Flaviar Members get free shipping on their orders.
Buyer Protection
Money-back guarantee if things go wrong.
A fitting tribute to a great name.

Lagavulin is one of those classic Scottish single malts every true Whisky buff has to try. The story began in 1816 on the windy island of Islay, when John Jonston and Archibald Campbell first opened the distillery. They're famous for their extra-long, "low and slow" distillation, which produces exceptionally smooth and flavorful Whisky.

The thing with Lagavulin is, you most probably either love it or you hate it. The strong peat flavor tends to divide opinion. But we can almost guarantee - if you like your malts smoky, you're gonna adore Lagavulin. 

The Lagavulin 8 Year Old definitely possesses that full-on Lagavulin taste. We would even argue it's even peatier and more intense than the classic 16 YO flagship.

Inspiration for the bottling came from Alfred Barnard, renowned historian and Whisky explorer, who tried a similar 8 YO Lagavulin back in 1880 and described it as "exceptionally fine." We must say, we agree with Mr. Barnard. The Whisky is matured in ex-Bourbon casks and bottled at 48% alcohol. It's a beautiful example of the amount of depth a relatively young Whisky can achieve with master distilling and casking. Last but not least – Lagavulin at this price point? It's a no-brainer, really.
Category

Style

Single Malt Scotch Whisky

Region

Country

Alcohol

Distillery

Age
Flavor Spiral™
About The Flavor Spiral
What does Lagavulin 8 Year Old taste like?

The Flavor Spiral™ shows the most common flavors that you'll taste in Lagavulin 8 Year Old and gives you a chance to have a taste of it before actually tasting it.

We invented Flavor Spiral™ here at Flaviar to get all your senses involved in tasting drinks and, frankly, because we think that classic tasting notes are boring.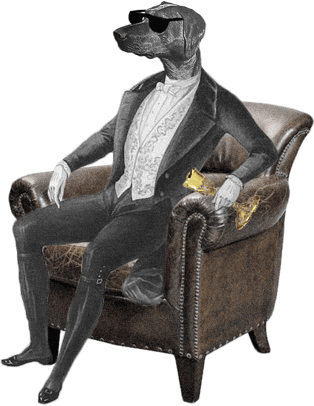 Dog Dogson's
Smartass
Corner
Categories of Scotch Whisky: Single malt, Blended malt (formerly called a Vatted malt), blended, single grain and blended grain Scotch.
Tasting Notes
Appearance / Color
Golden yellow.

Nose / Aroma / Smell
Tropical fruits, vanilla with a classic Islay peat burst.

Flavor / Taste / Palate
Spices, barley, nuts with strong caramel sensation throughout.

Finish
Loooong and smoky.
More drinks we think you'll like
Ratings & Reviews
Crazy how the smokiness comes through without the color. Seems like a warm enduring spirit that starts a little bit sweet and ends with a bit of bite.
For me is to smoke, i didn't like it, actually i hate it, sorry but i don't thing it deserves more than 2 stars
Too smokey for me
8.1
Not bad. Phenols are not overwhelming
love the peat and smoke
A favorite of mine - I am liking younger scotches more and more these days - so free shipping in the middle of a quarantine? Yes please!! Love the heat the young ones bring and Lagavulin is perhaps my favorite distiller.
LOVE IT. SMOOTH, NICE CHARRED FLAVOR SMOKY LIKE A CAMPFIRE BUT NOT OVERPOWERING
This is my go-to scotch is you love peat
Awesome value, it's everything you expect from Lagavulin! This one is much more light and citrus-y than the 16 year. I actually prefer the nose on the 8 compared to the 16, but the taste is better in the 16 year. The 8 year is more like wood smoke and tar while the 16 year is more caramelized BBQ and ash.
Young and head strong. With a fresh fruit sherry blast. The lack of maturity is balanced by the peatiness and strength (48% Abv.) Very happy to see a single digit age statement for it opens the minds eye to possibility.
I love this one. Its peat is very smooth and not overwhelming. Has an amazing balance and complexity to it. Salty, peaty up front with a beautiful sweet fruity, oak finish. Light and bright throughout - very much a young dram
Very tasty bottle of scotch, it is peaty which is a welcomed flavor on impact. A bit oily too but I like it. I think it could age a bit longer to bring out more of the oak and fruit flavors but for 8 years you won't find much better out there.
Good just a little too much spice
Intense and powerful. Good whiskey after a ribeye
Aromas of fruit hiding behind the light smoke. Flavors of fruit, vanilla and light smoke in the bachground. What a nice balance! Nothing overpowering. A subtle tasting experience that promotes a deeper study of this dram.
Oily and rich with peat.
Appearance: Color is light straw, very faint. Decent legs... Nose: Earthy peat, mild sea salt, faint sweetness and fruitiness. Peat cover the other notes too much... Palate: Mild smoke to start, followed by peat spice that lasts for rest of palate. Minimal sweetness. Hint of fruit compete with the peat spice, making them difficult to appreciate. Not bad but just average... Mouthfeel is average... Finish: Average linger of peat spice... Overall: Unidimensional. Simple peat/smoke/spice profile without much else to be offered as peat overpowers the intricacies, likely at least partially due to younger age.
Very similar to the 16 year. Peat with a powerful smoky finish.
Sweeeet and Slightly Smokey!!!
Classic Islay scotch. Doesn't have the minty-vanilla finish of the 16 yr-old, but I would still drink it all night long if given the opportunity.
High peat content, lovely finish. Hard finish but leads you into wanting the next sip. Light vanilla hits perfectly and tropical fruits in the background are the dark horse best taste to the whisky. Excited to try the 16 year
Powerful, lots of peat smoke... too much peat smoke.
My go-to scotch. The right blend of peat and smoothness.
The classic god father of all whiskeys!
I absolutely love this whiskey (I'm American). It's malty, sweet, briny, and peaty all at once. The flavors seem to fight for dominance, but it stays peaty/smokey all the way through, offset with a malty sweetness in the middle that I really enjoy. I did not enjoy the single malt tasting notes in the non-peated whiskies I have tried. It seems for me, the Islay peat (possibly just peat, and not Islay peat) really makes or breaks a single malt for me.
Perfect!
While the 8 Year isn't as smooth as the 16 Year Lagavulin, in some ways I prefer it over the 16 - seems to have a bit more character. Smoke and Peat that you would expect in the aroma, but a bit of spice too. I usually drink this neat, but a splash of water seems to bring out the spice and some salt as well. For me, this one is hard to beat for the price.
Wonderful honey sweetness and somewhat rough smokiness aftertaste. Overall, delicious.
Love Lag, but this one leaves me wanting
Very smoky with a long, loveable aftertaste! I actually had the 11 year but I assume this is close.
Great taste, not as good as the 16, almost too light bodied. Very peaty
First time I've experienced an Islay. Love the peety/smoky burn. finishes smooth.
Not a favorite of mine, but I'm not a huge fan of Islays, but I gave it a try
Not quite as complex as the 16 year, but still very smoky and thoroughly enjoyable.
Lovely smoke with toffee or Scottish "tablet", decent finish, would buy again.
God, men lidt for røget
Smokey and peaty, but falls flat at the end compared to the 16.
This has such a sweet taste when water is added
Smooth. Not as amazing as the 16 but a great dram regardless. Flavor spiral notes that it's spicy but I don't get that as much as you would in a Whistlepig.
Excellent with nice smooth peat
I always keep an extra bottle of this around, good for a drink, good bloomed, and great for guests who appreciate something past some of the normal black labels on the market.
Great everyday drinker
I think this one was a bit over hyped, at first i wasnt crazy about it but after a half bottle down its starting to grow on me, I think there are much better examples of Islay whisky but this one is decent.
Softer version of the 16 year. Not as peaty in my opinion, but have heard the opposite from a whisky connoisseur.
A lot more young peat and distillery character than the 16 YO. Any version of Lagavulin is a classic malt moment. (if you like scotch
This is by far and away my very favorite scotch. For frame of reference, I've tried eight or nine by this point. Mostly they've been pretty good. This particular one tastes like camping at the end of summer when you've had the whole day to relax and now it's dark and starting to get a little chilly so you're huddled over the camp fire and enjoying hanging out with your friends.
Stings the tongue a bit more than the 16 year (it's 5% more alcohol at 96 proof), so that kind of stuns the palette, but still a great scotch. If you want an intense neat pour or add a bit of water, it's great. If you want a smoother drink with even more flavor, go with the 16 year, especially if it's less than $20 more.
Big and smoky. Actually liked it better than the 16 yr.
Might be as good as Lagavulin 16
The more scotch I drink, the more I prefer bourbon...
I really love this and consistently want to replenish if I run out. It's like a version of my beloved Lagavulin 16 that I feel like I could drink at night on a beach. Like peat and smoke on a salty breeze. I also really crave it whenever I feel like I might be coming down with something. That antiseptic kind of quality just makes me feel better.
Surprisingly better than the 16 year old in some ways. It is a special flavor, with the peat and the overall enjoyment you expect.
What an outstanding Islay! Bang for buck compared to the 16
As much as I enjoy the 16yo, this is everyday drinkable with just enough peat to know you are drinking an Islay malt.
d
Loved it, really smooth, was intorduced by a waiter in Ediburgh. First time i've tried something of that age and would highly recommend.
Not so much. My spouse felt it lacked taste and was very bland for his taste. I prefer more of a bite as well.
Definitely less refined than the 16 year old (which is well worth the price), but still a solid Islay dram.
Delightful sweet aroma. Best enjoyed slowly. Like the 16 year it doesn't have any "fire", but it's warm and palate pleasing
I'm with Ron Swanson. Just give me this and a bloody rare steak hot off the grill and I'm set.
For the price, it is better than Lagavulin 16. It goes well with a good cigar!
For the price, it is better than Lagavulin 16. It goes well with a good cigar!
Not as smooth as the big brother but still an excellent Scothch with the subtle smoky traits
Lagavulin 16 is my favorite scotch, so I had to try this. Fruity and light aroma, sweet caramel in the flavor, and quite the smokey finish. Amazing for an 8 year old - fantastic option if you enjoy Lagavulin 16 and would like to try a sweeter version with a similar depth of flavor.
Lighter version of the 16 with brighter fruits and a familiar smoke. Great with sushi and sashimi.
Not bad, I was hoping for more smoothness but that is a lot to expect from an 8 year old.
This is an interesting young peated scotch. The smoke is pretty strong, but there is enough fruit and spice to counter it.
Amazing example of how time does not equal taste always if you do it right.
Oddly enough I like this much more than the 16 year. Its my favorite peated dram right now.
This one is not nearly as good as the 16 year old. So if Love the 16 year old don't waste the $$$ or time for this one. :(
Huge fan. Strong peaty finish but smooth. Does Lagavulin make a bad whiskey?
Spicy, smokey, super long finish. A true pleasure. I wish this was not a limited edition.
The very peaty flavor was like making love to a campfire.
I like it. Strong and smokey. Good price. I still prefer the 16 year, but this is a solid choice.
It has a smooth flavor with a wonderful peaty aftertaste that flows up your throat and into your sinuses. Love it.
DO not send this to again!!!!!!
Peaty. I prefer peaty so I really enjoy this bottle.
Taste like poop
I tend to like Islay whisky, Laphroaig 10 year old is probably my favorite so far. I've also tasted and enjoyed the 16 year-old Lagavulin. Although I found this very interesting, it was hard to take without a little added water - and I don't usually add water to my drams. This just made my throat kind of seize up when I sipped it straight. With water it was pretty damn good, and with a great long finish.
Very flavorful not as smooth as the 16 but quite worth it.
If you like peaty and smoky, you will not be disappointed. Light in color, but bold on taste. I would have rated it a little higher, but then I tried the 16 Year. Wow, big difference. The 16 Year is much smoother, a little darker, with great flavor.
Smoke monster
Better than the 16 year
Love the smoke x1000, amazing
SUPER peaty... A little more oaky than I like.
Excellent
Not impressed. You can get 16 year for only $20 more at my local liquor store, but it's easily worth $60 more. This stuff tastes like diet Lagavulin. All of the flavors are muted and watered down and it leaves a bitter aftertaste.
Pretty good, not great. Flavor spiral is accurate. I'd go for the 16 year old instead for my next purchase.
Smell Is Great, Color is perfect, smokiness is perfect. Just a perfect Scotch
Admittedly I am a huge Lagavulin fan. The 8 year is no 16year, but it is half the price and very good. Still peaty and smokey , but a little less so. It does have slight sweet/grain note on the back end.
Crisp and bright. You can really feel the sharper, flash-in-the-pan burn of this compared to its more aged counterparts. Nevertheless, it' doesn't overwhelm the palate, even as you drink more.
I like this. Of course, it's not exactly like the 16-year old, but it's still good. The ABV is decently high, and there's good smoke. The color is lighter than the 16. I would definitely buy this again.
Excellent
Not the 16 year old but very good
Enjoyable peat with a nice finish
This single malt doesn't have the mouthfeel of an eight year old, perhaps even better than the 16 yr.. More complex than the 16 yr too as it has all the 16 yr's elements plus a wonderful red-fruit element that takes the palette of this in a totally new dimension.
Not as complex as Talisker, but wonderful nonetheless. The nose is light, and it doesn't hit hard at first, but the smoke and peatiness comes through. Definitely has vanilla notes and plenty of smoke. It's a little more subtle than other Islays. Recommend
Wonderful and smooth. Sweet with a strong vanilla taste and finishing long with peat and smoke. Love it!
I liked it better than the 16. People will hate that I said that. Doesn't matter. Just how I feel about it.
I want more
It was harsh and over priced for its age.
It's nice how I get the email yesterday, but it's been sold out for a while.
I am just beginning exploring Scotch Whiskey and I really enjoyed it. Smooth and lingering. Smoky and spicy. Good stuff.
AMAZING
Strong smoky/iodine flavours like the 16 but surprisingly different also. Has a more peaty flavour and a little less smooth. Interesting variation, highly recommended.
It's too young.... there's a good reason why the signiture dram is bottled at sixteen years, because it needs to be.
How much does it cost?
Looks, sounds great, I want a bottle....
This has been my all time favourite since I was introduced to it by an art dealer /artist friend in Glasgow some 30 odd years ago!
Load more reviews
Back
A Dram for Your Thoughts
Cancel