Release the Kraken!
 
Many years ago in the Caribbean Islands a ship carrying a large quantity of black spiced Rum mysteriously disappeared. It is rumored that the ship was attacked by the Kraken, a legendary sea monster known for its deadly tentacles, razor sharp teeth, and insatiable appetite. Probably no legendary creature was as horrifying as the Kraken. According to the stories this huge, many armed creature looked like an island when motionless and could reach as high as the top of a sailing ship's main mast with its arms deployed.
 
Kraken Black Spiced Rum is distilled in pot stills on the Virgin Islands and fermented from molasses made from sugar cane grown on nearby riverbanks. Natural yeasts are used to ferment the water thinned molasses, which is converted directly into alcohol. Kraken Rum is then aged in oak barrels for 12 to 24 months before being blended with a range of spices, including cinnamon, ginger and clove.

SmartAss Corner
When faced with a bottle of spiced Rum, the most obvious thing to do is mix it with Coke. If you're feeling more adventurous, go for spiced Rum with Ginger Beer or Root Beer.
 
Category

Style

Region

Country

Alcohol

Distillery

Age

Maturation
Flavor Spiral™
About The Flavor Spiral
What does Kraken Black Spiced Rum taste like?

The Flavor Spiral™ shows the most common flavors that you'll taste in Kraken Black Spiced Rum and gives you a chance to have a taste of it before actually tasting it.

We invented Flavor Spiral™ here at Flaviar to get all your senses involved in tasting drinks and, frankly, because we think that classic tasting notes are boring.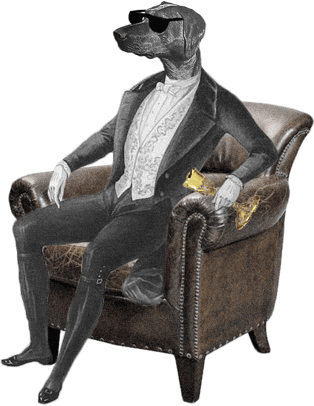 Dog Dogson's
Smartass
Corner
Rum used to be accepted as form of currency in Europe and Australia, a practice we should probably bring back into fashion.
Tasting Notes
Appearance / Colour
Black like molasses, or squid ink, if you must.
 
Smell / Nose / Aroma
Heavy chocolate up front with coffee and cinnamon.
 
Flavour / Taste / Palate
Chocolate sweetness, molasses and vanilla mingle with spices commonly associated with Rum; clove, cinnamon, ginger and galangal.
 
Finish
Slightly warming with a big punch of vanilla, a touch of coffee and a hint of pepper.
 
Comment
It's versatile enough to be drank neat, on the rocks, or in a variety of mixers and cocktails. If you are a spiced Rum fan, Kraken deserves its own spot in your liquor compartment.

Flavour spiral
Ginger ale, cinnamon, chocolate, coffee, clove, ginger beer, pepper, vanilla, lime. 
More drinks we think you'll like
Ratings & Reviews
Very nice in Cuba Libre or Dark & Stormy, great bottle too - I'll keep going back to this
Great in a dark and stormy.
I"m not a rum guy but tried this on the recommendation of friends. It's a little sweet for my tastes but is good for a dessert drink. I get strong vanilla up front with a little cinnamon or nutmeg on the back end and a nice, warm, spicy finish.
Makes for a really good rum and coke
One of my personal top 5 rums for any serving. Mixes well and is a fine sippin' rum. Always have a bottle or flask in stock at home.
Wouldn't sit there and sip it unless I was really hating myself at the moment, but it makes damn good mixed drinks. A dark and stormy with this hits the spot. No crazy floral or spice flavors to it.
pretty good rum for the price.. goes excellent with some coke. good buy!
Lovely easy rum beautiful with coke
Sweeter than I expected in a good way. The spice is very persistent and is a welcome addition.
My favorite strong dark rum, at around 90 proof it packs a punch, and is great in coke for the summer
This is most definitely an adventurous rum. It has dark, bold, spicy notes with some very strong banana and nut flavors mingled in. Not your average spiced rum.
Great to mix with Coca-Cola for a Kraken and Coke.
Pretty good. Nice spice
Liked it, great flavors
Flavour is nice. A very spiced rum which works good in drinks, however, its use is fairly limited.
Dark, heavy flavors and richly spiced. I bought it for dark and stormys but it's almost too heavily for that. I think it could be fantastic in the right cocktail. Sipping strait is good too.
Great spiirt for Rum coctails, too harsh for sipping
a fine, middle-of-the-road rum; a decent sipper, perhaps better for mixed drinks
little too strong and spicy for me. prefer a milder rum
Rich spiced flavor...belittle too much for me to drink straight...but love it in mixed drinks
Great for sipping on its own after dinner. Very heavy on the vanilla, chocolate, and caramel. Light banana funk. Too heavy to mix in most cocktails for my liking, but that doesn't usually stop me from doing so. Ha!
I really like this spiced rum. For me, the flavors that come through are both bold a d subtle, yet never being overpowering. If you enjoy spiced rums, Kraken is a winner.
If you want something to add a kick to your cocktail without overpowering the flavor, but have outgrown the Captain, this is a great way to do it. If youre looking for a rum to sip and appreciate for its own flavor, look for a Kaniche XO.
Very sweet on the rocks. Would pair nicely with an Oliva serie V Melanio cigar.
Tastiest of rums.
Arrr! A good, strong dark spiced rum. Great for any cocktails wanting a powerful spirit, or just sipping from a glass (or pirate flask) while you relax. But not too relaxed! The spices are invigorating, and after the initial blast of sweet and spice is over, a lingering flavor of vanilla caramel makes sure you go back for more... So hoist the colors and stay for a drink or three!
Great for mixing or drinking straight. Smooth and easy to drink. We usually have a bottle in our cabinet.
this is my favorite "less expensive" rum (under 30$) great for mixing. I always add a little lime when mixing, really amps up the flavor. There is always a bottle in my cabinet.
Great spice and bite, yet smooth. Great warming sensation. Perfect alone and a perfect mixer.
Got this one in the tasting box, so comparing it against the others - we really enjoyed it. Not as strong as other rums, but really easy to drink straight - will be buying a bottle.
Average rum. Fun labeling but I found it to be mild in flavor and not as assertive as I expect from a spiced rum. Not a bad drink but not sure that I would buy it again.
Black and spicy. Tastes like the blackened souls of lost sea dogs.
A bit on the medicinal side for my taste.
Very good for the price, hints of coffee, caramel and clove. Very smooth and subtle burn that can hold it's own neatly or on the rocks. Delicious with Dr. Pepper or a hit of sweet tea.
Really enjoyed this one. Great taste
Initial hints of chocolate and coffee with the tast of vanilla and cloves dominanting the front of the palate followed with teases of coffee a finishing touch of pepper and cinnamon as a very exquisite over all drink. Not a bad rum.
Stout, rich... plentiful.
This is smooth and has a pronounced vanilla taste in the back.
It has been a bit since I tasted Kraken. I enjoyed it more than I thought. Nice flavor profile.
Really good dark flavor
Strong vanilla spice here that is as pleasant on the nostrils as it is the palate. If you usually drink a spiced rum in cocktails, substitute this with any of them and you won't be disappointed.
If you like Spiced Rum, this one is pretty damn good. Its not bourbon, but its still pretty damn good.
I like it. I know a lotta' rum snobs turn up their nose, but for the rest of us there's always something interesting and exciting about Kraken. It's great on its own or in a mixed drink. It's bold and strong.
It's Very strong and you can taste the spices and hits you really well after a few shots I recommend mixing with cola or Pepsi and if straight of course on rocks
Spicy and rich sipping rum.
Better than regular captain morgan has more body and flavor
If your looking for something to sip on straight but don't want to break the bank I'd go here. If it's a little strong for you splash some of your favorite cola in there and your good to go
Not a bad cheaper rum. Lots of vanilla with some heat on the finish.
I typically don't care for spiced rums, but since I first drank Kraken we have started keeping it stock at home. Our favorite way to drink it is mixed in Dr. Pepper (we call it a Dr. Kraken), or just the rum with an ice ball.
not much of a spiced rum fan, but this is pretty good. I will drink this again
This is truly a spiced rum. It has great notes of vanilla, clove, cinnamon, allspice, and many others. It is great with ginger beer for a deal stormy or for a rum cake!
Smooth and sweet with great warmth going down.
Not a fan of it at all.
It's rum. Mostly I use it for mixing and there hasn't been anything I've mixed it with that it's clashed with. That said, it's not something I'd drink by itself. I tried it that way and ... maybe it works for some people like that. It didn't work for me.
Tastes like Christmas. Nutmeg, cinnamon, allspice, cloves. Drink it straight or use as a base for eggnog.
A go-to for sipping when I just need a quick fix. I like how it can change a standard Rum & Coke with the spice profile.
Strong vanilla and chocolate notes with a smooth finish. Mixes great with cola, but you need to use quite a bit of the rum to really taste the rum flavor.
An amazing mixer that's strong enough to stand on it's own, IMO, Kraken is one of the best rums in its price range.
For the money, there is no better spiced rum to mix with cola. Cloves, dried berries, cinnamon, orange zest and plum with a short finish of light citrus and a tiny bit of pepper. Always keep a bottle in the bar!
Enjoyed it very much. Enjiyed it had the perfect flavor and spice.
Excellent holiday mixer. Goes great in lots of recipes or even just on ice.
Love it with diet orange soda =O)
Very good rum the best way to enjoy it is simply over ice! Perfectly strong taste of vanilla and very spicy! This is one of my favorite rums!!
Great for making Dark and Stormys
Best of the cheaper dark spiced rums. Definitely a staple in my bar.
Best served with Dr Pepper.
Specifically, 94 proof Kraken. Once i discovered Kraken, Capt. Morgan began to taste more bland, and unfavorable. Obsolete. It's too sweet for me to drink straight, but it great for parties. Kraken also spawned my favorite drink; a concoction i call... Dr. Octopus: 1 shot of Kraken, rolled with ice, into a pint of Dr. Pepper.
It a good rum for drinks but nothing i enjoy straight.
My guilty pleasure. I love making cocktails with this.
Kraken Black has been my favorite rum for a long while now. I love the combination of spices and sharp tang of alcohol.
This is my favorite spiced rum for all the things. Cold drinks in the summer, in the winter in hot butted rum, grandma uses it to make a killer rum cake, and of course, the branding is amazing.
This is possibly the best spiced rum I have ever tasted it's so smooth. A staple in my house
Delicious and spicy with a bit of a bite. Good sweet flavor with a nice spice and tastes great.
I'm not a huge fan of rum, but if I drink it, its gotta be kraken.
One of my favorite basic spiced rum. Sweet but nutty.
good party drink
Great with a mix. Smooth blend with enough spices to give you that extra kick without knocking you out.
For the price and how much you get it's pretty rum to share with friends
Great as a mixer with cola. A little rough on its own.
Wonderful flavor, beautiful spices. Has a good kick on the tongue and in the throat. It goes well on it's own, or with some Coke.
Well balanced.... the Kraken makes you feel like a Buccaneer sailing the seven seas.
Decently smooth
A little too much after taste.
Cheap spiced rum, almost syrupy not bad when mixed.
Kraken has been my go to rum for years. Perfect level of spice and bite. Enjoy most when mixed with ginger ale.
Drinking it neat, Love the taste. Friend says Fantastic mixer. As a dark , spiced rum, the burn is just right. Have gummy bears soaking in a glass now, will see how they are in a day or so!
Outstanding workhorse spiced rum. My go to.
Spiced rum that is good plain, on the rocks or as a mixer. Jack of all trades.
Pleasant. Many different tastes. Very enjoyable.
WOW
It,s the kraken. Wonderful spiced. Beware it can bite.
IT HAS A BURN IN THE THROAT, I LIKE MY RUM SMOOTH AND NOT SPICED. SO I AM KEEPING ROOM IN MY LIQUOR CABINET FOR A FAVORITE OF MINE.
Served neat, Very nice, spicy, Full of flavor with a great finish. Will be on my bar from now on. Wife even enjoyed it, liked the aroma, but thought it had a bit much heat at the finish when served neat.
I found it to be harsh at 1st although I like the flavor
This was wonderful, I must have more.....................................
Wonderful rich flavors!
A little rough around the edges. Not fond of the bite.
Beautiful taste
We're not shocked that we receive this one since we already have it in our bar. We love rum, rum, and more rum
Very "sugary".
Sweet and spicy with a nice vanilla finish. Rarely drink spiced rum neat, but I make an exception with this one.
Hated it, was very heavy tasting.
Absolutely delicious by itself or mixed in a drink
wonderful taste
Great Rum flavor with with a comfortable aroma and a fine sweetness. Tastes wonderful blank.
Strong
Love it straight, on the rocks, or in Dark & Stormy drinks
Dash of orange bitters, rocks, garnish with lime. Enjoy all summer.
Smooth but strong. Drinks like a whiskey. Lots of flavor!
O
Nice cinnamon vanilla aroma.
Delicious
Loved it should've ordered more
It is an outstanding, rich, Spiced Rum with a long & warming finish.
Chocolate up front. Hints of cinnamon and a touch of spice.
Notes of black licorice and is somewhat heavy on the spice as far as spiced rums go.
I bought this to take to a reunion. My friends and I finished the bottle in one evening. Enough said maybe. Easy on the palette and some interesting hints of liquorice.
Flavorful and easy to drink. I find it to be a great introduction to people afraid of booze. Strong licorice flavors really make it a crowd favorite.
A lot of dark chocolate notes. Felt luxury.
Love the flavor straight and mixed. A great drink.
dark'n strom perfetto
Very good rum for mixing, I like it with Dr. Pepper the 2 just seem to go together, but not bad by itself either.
It's good for mixing. The flavor adds a distinct spice to certain juices and sodas.
Nice; excellent rum for the price.
Nice flavor. Nice finish. Nice kick. Great mixer.
Deep dark and rich in flavor. Not my favorite rum but really not bad for the price at all.
Very smooth with just enough fullness for my tastes.
Sweet, smooth, and dark. My kind of rum!
Neither too full-bodied nor too sweet - somewhere in between which goes to every occasion; especially at its price
VERY good stuff!
This would be perfect in a Dark and Stormy. Gosling has been my go to but will be buying Kraken from now on. Really like the chocolate notes
Great flavor on its own and with mixers. Will always keep a bottle in my stock.
Very affordable & a pleasure to deal with. Great deals.
Beautiful. Amazing on its own AND in coke which is rare for rum!!
Smooth finish, best flavor profile
Very tasty and smooth.
Very smooth and affordable
Great for a dark and stormy.
My rum of choice, Kraken goes with pretty much everything.
This whiskey is pretty good if you're looking to try something different
I can't stop buying it because of the bottle. I'm obsessed with it. Rum is pretty tastey. Nothing too special but good for the price.
Very smooth to drink straight. Take your time of move it around in your mouth. One of the most enjoyable rums I have tasted.
It's got a bite when you drink it alone but mixed with eggnog it's delicious.
Strong, smooth and great flavor. My all time favorite spirit.
Very dark spiced rum. Heavy vanilla flavor. Works well straight or as a mixer. Its also easier to obtain stateside than most of the other rums on here.
Great dark spiced rum, Great for sipping and for mixing
A bit too easy to drink with Coke, I like the sweet flavours in Krakens & the sharpness of a wedge of lime.
Its a very smooth for a dark rum, nice by itself on ice or I make a island tea drink to unwind the work week with.
Always smooth and enjoyable. Feels like a treat.
This has by far become my favorite summertime drink while at the pool. Great flavor with just a splash of cola.
Interesting spiced rum, to mix or introduce this type for beginners. No interest if you're looking for a real rhum/rum/ron.
Smooth
We tried Kraken and was pleasantly surprised by the taste and finish. It won a spot on our bar! You can taste all the flavors that they say ate in it and the alcohol to us is perfect.
really great tasting rum
I love this Rum, it is one of my favorites. I really like sweeter drinks, and this one hits the spot.
Greeeaaaaattttttt!!!!
Very sweet. Almost overpowers the liquor, but still enjoyable.
Too spiced for me.
Bought this rum from an other vendor after reading Flaviar reviews. The only word i care to use is disappointing. The only flavour you get is vanilla, it is comparable to an over oaked wine. I tried it hard chilled, with coke, with pineapple and many other variants but still got the same result. Vanilla, no one that I served to requested a second serving, that speaks volumes. I stick to my Bacardi 151.
Amazing, went down smooth & great tasting. Will always be a #1 favorite.
Favorite dark rum. Can't go wrong with this one.
it is a great rum. especially during the summer months.
Love this rum
A very nice and easy to drink Black Rum
Lovely
Very creamy, nice opening aromas, smooth on the pallet, warm finish, would have it again in larger quantity
Very nice flavoured and spiced.
Full hard six on this one. Spiced but of what?
Excellent for the price but can't compete with the aged Rums.
Heavy, dark, scary and absolutely raw high
Very smooth
Great with Coke. But be careful, the Kraken can be dangerous!
Great flavor Makes a great dark & stormy
Like it with Coke! Has a Carmel taste to me.
The top
Love it! Gets me so happy!
Like a Christmas Cake in a glass. Rich syrup sugars with cloves and cinnamon.
Smooth taste and easy to drink.
Coffee. Sweet.
My favourite spiced rum for regular drinking. Always try to have a bottle in the cabinet.
Load more reviews
Back
A Dram for Your Thoughts
Cancel