Price, Shipping & Taxes may vary by state and will be recalculated at checkout.
Authenticity Guaranteed
We guarantee every product we sell is authentic.
Free Shipping
Flaviar Members get free shipping on their orders.
Buyer Protection
Money-back guarantee if things go wrong.
Think outside the box.

Knob Creek is a special small batch brand of Beam-Suntory. It's tailored — along with its sister labels Booker's, Baker's, and Basil Hayden's — to the more discriminating Bourbon lover. You.

It's named after a little creek that runs just south of the distillery, the same creek that ran by Abraham Lincoln's boyhood home in Kentucky. The brand was launched in 1992 and hasn't changed much since, besides adding additional products to the lineup, all of which are multiple award-winning expressions. Champions.

Knob Creek Smoked Maple takes their celebrated flagship Bourbon and infuses it with maple and smoke gusto. Like the original, but with a bit less bite and a bit more gentleness. Rounder edges.

Some of you are probably rolling their eyes right now. Added flavor? Bear with us. The Smoked Maple is the perfect gateway to the world of Whiskies and an awesome mixer. If you're convinced Bourbon should only taste like Bourbon, this is a great chance for you to broaden your horizons. Think of it as Bourbon with added value. A bonus.
Category

Style

Region

Country

Alcohol

Distillery

Age
Flavor Spiral™
About The Flavor Spiral
What does Knob Creek Smoked Maple Bourbon taste like?

The Flavor Spiral™ shows the most common flavors that you'll taste in Knob Creek Smoked Maple Bourbon and gives you a chance to have a taste of it before actually tasting it.

We invented Flavor Spiral™ here at Flaviar to get all your senses involved in tasting drinks and, frankly, because we think that classic tasting notes are boring.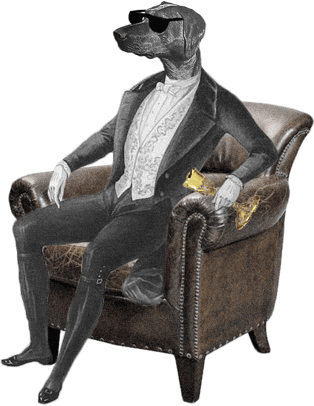 Dog Dogson's
Smartass
Corner
The temperatures of American warehouses are much higher, so the pace of maturation is much quicker for Bourbons than for Scotch Whiskies
Tasting Notes
Appearance / Color
Copper to medium amber.

Nose / Aroma / Smell
Maple, vanilla and caramel.

Flavor / Taste / Palate
Pepper, toffee with spicy notes of cinnamon.

Finish
Smoky, smooth and slightly sweet.
More drinks we think you'll like
Ratings & Reviews
Super smooth. Just a little heavy on the maple. Both aroma and flavor linger long after the glass has been emptied. But it's very flavorful and easy drinking.
very strong maple on the nose, as soon as it hits your lips you get the sweetness a little too sweet for my liking.. but very smooth. Maple and light Smoke on the palate with a light burn that lasts throughout the Finish. It's like pancakes and syrup but done in a classy way.. could definitely be a sipper for someone that likes sweet on the rocks. I wouldn't buy it again but I'll offer it to company :-)
Excellent maple flavor.
Sweet smoky goodness
Love the flavor & warmth. I'll get it again.
Just received my second bottle & I'll order more
Too sweet to drink on its own, good for cocktails
Very sweet after trying knob creek straight bourbon. Smooth flavor.
I loved it. I'll certainly order it again & often.
Way too sweet. Tastes more like maple syrup than bourbon.
I thought the same thing when I first had it, but I found that if you hold it in your mouth more and just let it absorb the smokiness comes out. I never drink my bourbon with ice or anything like that but it definitely is better after a nice meal.
Quite flavorful and smooth. Even my sister likes it too.
It is an excellent after dinner dessert drink. But it excels when used to flavor your whipped cream for pumpkin or apple pie. It's not for a straight up bourbon drink but rather for a sweet dessert on the rocks or as an autumnal mixer.
Tastes like maple syrup, to the point of overpowering the whiskey taste. It's OK in mixed drinks with something to balance out the sweetness, but by itself is not good at all
Way too sweet. Tastes more like maple syrup than bourbon.
One of the best flavored bourbons I've ever had. It has the perfect maple finish, not overly sweet just enough.
Loved it!! Nice smooth sweet and smoky flavor. Amazing maple syrup aroma. I also love the nice spice throughout the flavor profile.
Super sweet. I've had maple finished whiskey before (Collinwood) but can't seem to find it anywhere anymore so I tried this. Way to sweet for my taste.
Sweet but smooth maple flavor. By far my favorite I've had, whether neat or on ice.
it got a four-star just because it's smooth and easy to drink but it has way to much maple flavor for me it's very overpowering. it might work in a mixed drink.
Flawless to me. Great flavor that can still be blended well in many drinks with a great price point.
The flavor of the smoky maple makes this a perfect after dinner sipper on the rocks. Considering it for an evening coffee drink next get together with friends once the world returns to somewhat normal.
I don't have much of a sweet tooth at all, and this is extremely sweet. I found that if I skipped dessert and had a bit on the rocks, I almost enjoyed it. If you like it really sweet, it has some interesting flavors and I'll recommend it to some friends who like this sort of thing, but I won't buy another bottle.
It is a little sweet, but it does make a great drink when your looking for something a little sweet. Its also a great way to meet, or have a conversation with others who dont usually like bourbon. I love it.
Overly sweet, totally ruined any bourbon flavor
Knob Creek is my favorite brand of bourbon thus far, I am excited to try others. I am a fan of maple flavors.
STRONG Maple!!!! Good for mixing, or sipping if you like it REALLY SWEET!
Too much maple-syrup sweetness for me. Almost sticky-sweet mouthfeel.
The maple scent follows through well upon tasting. Works well for an Old Fashioned.
Received as a gift. The maple was just too much for me.
Favorite over ice
Not my taste
I love it! Maple notes from beginning to end. Price is great too.
Very sweet, lots of maple and vanilla with light smoke and spice on the finish. Much sweeter than I normally prefer but will be good in mixed drinks.
Too sweet, good for mixed drinks
Great! Strong good maple taste
The maple stays out as a pleasant partner to the smoked bourbon and finishes with a sweet and only slightly syrupy taste. The aroma suggests that you should serve with a stack of pancakes. All said this is a very pleasant bourbon that I will buy again.
Fantastic all the way through. If you are expecting a straight bourbon, the sweetness will surprise you...but the high proof cuts that down paired with the smokey flavor makes this one a definite keeper in my homebar !!! The sweet maple (I am from Maine) flavor is like a blanket for your tongue on a cold night. I have been mixing my own maple syrup with vodka for years and now I have gone one step further with this delicious nectar of the trees!!! Full on 10 all the way...I could drink this all night long.
Good sweet drink m, light and easy.
Strong maple flavor, tastes like you're drinking a pancake. Very sweet. Would be perfect on the rocks while sitting around a fire. For casual sipping on a regular basis though, not recommended.
This may be overly sweet for some people, but I love the smoke and the maple, making it a perfect sit back and enjoy the soft burn in the evenings.
A great desert whiskey as it is a bit sweet.
Wonderful maple flavor!
Good, it's almost to much maple for me though. Flavored whiskeys just aren't my thing, but this isn't bad if you mixed it with a Soda or have it on ice.
I found this to be unbearably sweet. So much so that I was searching the label high and low to find the "added sugar" content.
Fantastic. I'd give it a 10 but it's so sweet.....
Honestly great for the price. Very sweet but smokiness helps to balance
Very sweet.
Love the smoked maple in this whiskey! I want to put it on my pancakes! Very dangerous drink cause I can sip this all day long!
I thought this was very good, definitely different. It does have a strong maple flavoring which makes it unique. Try it, won't be dissapointed
Now, hear me out first. If you want a straight up drink with this, it's gonna be sweet and different. However, I view this particular Knob as a mixer. I actually flambéed sausages with this and it was PHENOMENAL. Mix it in with a drink for sweetness and strength. 45% ABV is nothing to scoff at, it's just very sweet and while it tastes good on it's own, too much will make you understand what buddy the elf probably thinks of maple syrup lol
Makes a really smooth old fashioned, but is super sweet. Doesn't taste enough like bourbon for me to sip straight.
My in-laws liked it, I did not. I tried this knowing I did not like regular Knob Creek, but wanted to try it anyway.
A bit sweet. Definitely good on a winters night. Need bacon or something salty and fatty to balance this whiskey. Good to share with friends.
The maple is both strong enough to evoke memories of the syrup I put on pancakes as a kid and faint enough to not overpower the rest of the whiskey.
Slightly too sweet, but still tastey. Better with a few ice cubes.
The taste was unforgettable! It was so smooth and delicious. Great bourbon andI will be buying more.
Not a bad drink. Really strong syrup with a bit of a bite at the end. Not really for me. I was hoping for more of a smokiness
Strong maple notes, but not overpowering. Just the right amount of maple flavor. Much stronger on the nose then the taste.
wow, that's a lot of maple. didn't even mind that too much but it's almost syrup sweet. not my thing
Not a whiskey I'd drink straight. Might be good for someone who doesn't like the "alcohol" taste most sipping whiskeys have. Also might work well as a mixer.
Sweet syrupy taste is overpowering. Not my favorite, NK is much better without the flavoring.
Tasty. Sweet, but not too much like syrup. Goes great in a cocktail or watered down on the rocks. Great for those who like sweet whiskey.
Too sweeat
Love the sweet and smokey notes offset with the slight spice and cinnamon.
This stuff is amazing.
I would not put this on pancakes.
Very, very good. But almost a little too sweet -
Very good in a vanilla shake!
Wish I could give it more stars. Great maple flavor, very smooth, clean finish
Very sweet with a little bit of bite at the end. High maple flavor with a pleasant Smokey aftertaste. Would recommend for those with a sweet tooth.
Way too sweet, too much maple.
I'm a sucker for maple, I just love it! This is really sweet, though. I can have very little of this on the rocks, but it makes a great breakfast style old fashioned!
A little too much maple
I love the smokey flavor.
Too much maple flavor.
It wasn't what I expected. This has more a liqueur quality: thick, sweet, and in this case maple-y. It does have a nice trace of smoke to it, like a campfire, but it's not overpowering. Once you accept the sweetness, it's very nice as an after dinner drink, or just when you want some sweet, slightly smoky, maple syrup heat.
Initially, I really enjoyed the smokey maple flavor. However, the maple flavor becomes overwhelming after a few sips and almost tastes like straight maple syrup.
I am a sucker for anything maple. So, when I tried this, I was not disappointed. For the bourbon purists out there, this is not your whiskey. But, I really love this bourbon as it is smooth and very strong in the maple category. As commented, great straight up, on the rocks, or in an Old Fashioned.
Nice smooth with just the right amount of smoke/maple to let you know it's there. I'm don't drink much bourbon, but enjoyed this. Can't wait to share some with my friends to see what they think.
The best maple whiskey. The smoked part is the best because it makes this whiskey not over sweet!! Love it.
Good stuff
I know it is flavored but sometimes we all have guilty pleasures. Goes rather nicely while sitting around a campfire.
This is my favorite Bourbon, on the rocks or an old fashion
Definitely for when I'm in the mood for something sweet and don't want to make an old fashioned. Maple is prominent on the nose and palate. Smoke not as much, but I believe that's probably a good thing. Not a liqueur as it's a full proof bourbon.
Too much maple flavor - was good in french toast
Surprisingly good and while it is sweet, the maple did not completely take over. Very smooth and would definitely sit around and sip this on my nights where I want something easy going.
Love this. The maple is a revelation, and not at all overpowering. The smoke isn't overpowering, either. Great to sip on it's own, or makes a fabulous Old Fashioned.
Dont like maple
Way too sweet. I should have known better. It confirmed you should not be doing anything to bourbon especially blending it with maple.
i love it has a great taste
Maple taste from start to finish. Something different with a great Knob Creek taste.
Too much maple for me, but compliments the 100 proof Knob Creek when blended together in my bar.
A little bit too sweet for me
Good but overhyped
Smooth taste and enough maple to enjoy the flavor
Smooth, with a sweet, maple flavor. Not for those who don't like sweet.
Pancakes all day, especially when mixed with cream soda!
Gross
Tasty, but a bit too sweet for my taste buds. Very smooth.
I love the initial taste but it doesn't stand up to repeated sips. I found it to be a bit too sweet and lacking in enough complexity to warrant getting another bottle.
Too much maple for me. I added a tiny bottle of to my 3 l barrel and it was way to overpowering.
Sweet finish that is not to overpowerful
Love the flavor
Nice and smooth with nice touch of maple. Enjoyed this very much!
Meh. Sweet on the front of the tongue. Sour finish. Ok for what it is. Use it with another cordial for flavor. Not best by itself.
This is a fantastic straight drinking bourbon.
Yum
Very smooth. Goes down like a good bourbon should. With a sweet maple finish
This is the worst thing to call itself Bourbon I have ever tasted. It tastes like drinking pure maple syrup with a little alcohol burn. I was hoping for bourbon with a little extra smoke and maple flavor, but instead I got something that is sickeningly sweet.
The maple undertones make for an amazing Old Fashioned. If you want to step your game up, garnish with a piece of crisp bacon.
Load more reviews
Back
A Dram for Your Thoughts
Cancel