Price, Shipping & Taxes may vary by state and will be recalculated at checkout.
Authenticity Guaranteed
We guarantee every product we sell is authentic.
Free Shipping
Flaviar Members get free shipping on their orders.
Buyer Protection
Money-back guarantee if things go wrong.
The New Kid on Islay.

Kilchoman (pron. Kil-Ho-Man), is the first distillery to be established on Islay in over 124 years. It was started in 2005 by Anthony Wills, who ran an independent single cask bottling company for 8 years, and was immersed in building the ultimate farm distillery, where he'd take Whisky back to its roots.

The Kilchoman distillery is unique for several reasons. It's one of only six Scotch distilleries to carry out traditional floor maltings, and one of only two to do the malting, distilling, maturing and bottling on premise. Furthermore, they grow their own Barley on the farm itself, whereas most other distilleries purchase it around the country (or even abroad). They use 30% of their own barley, and the balance is purchased from Port Ellen Maltings. It's one of the smallest Scotch distilleries, with an annual output of 120,000 litres, and when you talk about artisanal, this is as good as it gets with Scotch Whisky. They've been rocking it ever since they started, and we should all be mega excited to see where it leads to next.

Machir Bay is their main product. It's a vatting of 4 and 5-year-old Bourbon cask matured and Oloroso-finished malt. Machir Bay was awarded a Gold Medal at the 2012 International Wine and Spirit Competition, and it was also named Whisky of the Year at the International Whisky Competition. Definitely one of the most exciting Scotch releases out there in the recent years, with a different style than you'd expect from an Islay Scotch. Still peated, mind you, but just different. It's more subdued, expressed differently.
Category

Style

Single Malt Scotch Whisky

Region

Country

Alcohol

Distillery

Age

Chill Filtered?

Maturation

Bourbon & Oloroso Sherry casks
Flavor Spiral™
About The Flavor Spiral
What does Kilchoman Machir Bay taste like?

The Flavor Spiral™ shows the most common flavors that you'll taste in Kilchoman Machir Bay and gives you a chance to have a taste of it before actually tasting it.

We invented Flavor Spiral™ here at Flaviar to get all your senses involved in tasting drinks and, frankly, because we think that classic tasting notes are boring.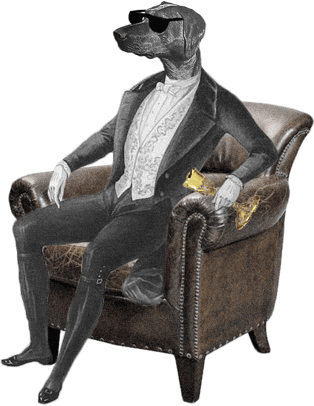 Dog Dogson's
Smartass
Corner
Whisky or Whiskey? The spelling differs geographically. In Scotland and some other parts of the world distilleries usually spell it Whisky; in Ireland and USA they spell it Whiskey.
Tasting Notes
Appearance / Color
Light straw.

Smell / Nose / Aroma
Smoky, hay/straw, salted white chocolate, hints of sherry notes.

Flavor / Taste / Palate
Black pepper, butterscotch, very clean, light, with lemon peel, fresh strawberries and fruit punch.

Finish
Long, round and peated.

More drinks we think you'll like
Ratings & Reviews
Light smoke and peat, maybe a bit of grass on the nose. Smoke and peat on top of a sweet light-bodied malt. Something piquant on the finish...pepper? coriander? Young, but very solid and pleasant.
Revisiting my previous rating because of the bottle's inconsistency. At times, the bitterness others speak is overwhelming, but when it's not bitter, it's delicious! of I am relatively new to whiskey but the Machir Bay is delightfully complex and is among my favorite of the peated scotches. Opening the bottle immediately takes you to a campfire side. While your first few sips are dominated by smoke, your patience is rewarded over time with tropical fruits and freshly cracked black pepper. The finish is delightfully smoky with increasing black pepper and sea salt. I was initially hesitant to purchase this bottle because of the distillery's youth, but I'm glad I took a chance!
I enjoyed the sample and am considering buying a whole bottle. The alcohol was a little more noticeable compared to other whiskeys diluted to 40%, but nothing like some other cask strength bottles I've bought. Over all it's a pretty solid drinker, not too special (and priced as such) and not too plain.
Our favorite Kilchoman
A great nose but the taste is too alcohol laden. Even at 46%, it's got a slight burn that many no age statement whiskies seem to have. A few drops of water do not improve it measurably. I now see why the overall rating of the tasting box is mediocre.
It's a good whisky
I don't understand why the rating of this expression is so low! I am relatively new to whiskey but the Machir Bay is delightfully complex and is among my favorite of the peated scotches. Opening the bottle immediately takes you to a campfire side. While your first few sips are dominated by smoke, your patience is rewarded over time with tropical fruits and freshly cracked black pepper. The finish is delightfully smoky with increasing black pepper and sea salt. I was initially hesitant to purchase this bottle because of the distillery's youth, but I'm glad I took a chance!
Smokey without redeeming complexity.
Taste like you are drinking camp first smoke. The taste is a worth while but would not put it on my own shelf.
Way too smoky
I like the somewhat weird combo of smokiness and sweetness. Slight burn at the end
Just not good. Weird bitter aftertaste. I really taste wet grass and almost a sour mash. Would not buy.
Way too smoky
Not my favorite, but good.
Excellent representation of islay scotch. Low ratings are from people who do not appreciate the peaty flavors if the island. A true pleasure.
Divisive, but for me extremely enjoyable.
It is an outstanding, complex, 'Single Malt Scotch Whisky that has a smoky birth; while a balanced & clean life; that leads to a long & tar death with notes of peat, salt & baking spices.
great on the nose. a bit to smokey (and i love some smoke). Overall not a bad whisky by any means.
Color is a light straw. Nose starts with peat, with some bright citrus fruit notes, and mild malt influence. First sip is mildly peaty, bright with citrus, and mildly spicy. Further sips reveal the malty base, as well as some very subtle vanilla notes and the briefest flash of sherry influence. Finish is a gradual wrapping of the peat spice, as well as some baking spice influence that is moderate in duration. Mouthfeel is adequate, not thin or too oily. Overall, good but not great.
balance of smoke, smooth, salt. Hint of tart
nice balance of smoke, smooth, salt. Hint of tart
Smoke and smoke and nothing else.
Smokey and peaty.
I was very surprised that I liked this one. Im not a smokiness fan, but here it was more subdued with citrusy sweet flavors at the end to balance it. The smoke does linger a bit too long on the palate, though
If you like tasting things that feel like your face is in a chimney, this is for you.
Smoke and pear right out of the gate! Heavy on the ethanol, with the nose much more enjoyable than the taste. Overall, it's hard to classify this scotch as anything other than aggressive. The ethanol gets significantly stronger the deeper in the glass you get. Scotch is easily my most favorite liquor to drink, but this scotch is one I would not want to drink more than one glass of and certainly is not one I would buy.
Smoke and peat*
Liked it. Not usually a big smoke fan but this was decent. A few drops of water tamed the smoke and brought out the sweetness.
Very nice whiskey, definitely will be buying this again
Gross - antiseptic
Still heavy smoke for me with bit of a heartburn finish
Way way too smoky. If it wasn't in the tasting box, never would try this based on flavor profile
Smoother than I expected, based on the smell, but still way smokier than I care for.
I tried this blind and liked it instantly. Unmistakably Islay with the smoke and peat . The extra is the fruity back note. Very good, with a perfect alcohol content. If you are a peat head get this.
Mildly smokey, smooth. Leaves a bit of a metallic taste behind. Not too sweet. Drinkable alone. Tastes as if it can be mixed with limitations.
Nose:. Spicy smoke, campfire like. Taste: campfire smoke with a long burn. Slight pepperiness. On ice: Heavy smoke is disapated, and some earthiness comes through. After:. Bit of a long lasting burn that slowly eases. Overall too Smokey for me. It overpowers any other aspects.
I got 3 different Kilchomans in a tasting. I like Scotch. I've had a variety of single-malts and blends. I've tried high-end and cheap ones. There was something awful about this. My wife said antiseptic, like a hospital. I went straight to cleaning solution of some sort. Not going to be doing this one again. Is it just the peat that I'm not used to? A taste I obviously haven't acquired.
Surprisingly sweet in the beginning with a very hot finish. Wasn't expecting that!
Smokey peat with hint of vanilla on the nose. Fruit, sherry, lemon peal with smoke on the tongue. Finish starts smooth with a pepper bite at the end
Too smokey, too young
Uniquely sweet and peaty, cold filtered to produce a natural color without the use of dyes (all too common these days).
Total smokeshow, brah. If you don't like smoky, peaty whisky then this isn't for you.
A little to smoky for my taste
It was a to smokey for me. I like the more fruity ones
Such a nice young whisky. Heavy peat and oily.
Very smoky with a lingering earthly taste
Nice and smokey with a rich and balanced malt backbone. A solid Islay malt with a bright future ahead. Very interested to continue tasting more mature products in the future.
Very full of smoke and a surprising sweetness that lasts a good long time.
Bleh
Very Smokey taste profile.
Smells like standing downwind of a roaring campfire. Peaty!
Smoky and sweet
My mother's ancestors sailed west from Scotland she said,and though I am not sure they must be from Islay for I favor its intensely smoky peaty Scotch.Machir Bay is all that , reminiscent of the charcoal fueled oyster roasts here in Carolina.A bit more fruity and less robust than my Islay favorite but nonetheless enjoyable to sip.
Mmm, dirt
This spirit reminded me a lot like desert wine; when you open the bottle the butterscotch smell isn't too overpowering but the sweet aftertaste was in my opinion.
I'm not a big scotch guy. Drinking this is like standing next to a charcoal grill while ur crazy brother in law unloads a half bottle of lighter fluid.
The smokiness overpowers any and everything else.
Not a fan of the smoke flavor. I'd say this is a love or hate type scotch.
Horrible taste.
Just too peaty and smoky for my taste.
Powerful and smoky. Reminded me of sitting next to the peat stove in Ireland. Was a wonderful, relaxing drink for a cold snowy evening. It is smooth, so if you like things with a bite this is not for you - but you do have to get past the nose. I loved it!
Too smoky for me
This was so smokey/Peaty that we had trouble getting past the nosing. We are fans of sherry bombs such as Aberlour 18, Oban Distillers and The Macallan. This was so bad that it got dumped. Perhaps one day we will gravitate toward Peat monsters but for now, this was plain awful unfortunately.
I don't like the taste or smell of Peat, so this was not my favorite Scotch. In fact I gagged a few times, but to each his own.
THIS IS AN ISLAY WHISKY SO EXPECT SMOKE AND PEAT. This is truly my favourite whiskies if you do not like SMOKE or PEAT please don't try it and leave it a poor review. It's is a very smooth whisky and a must own for any islay whisky lover. NOT for bourbon only drinkers!
I enjoy scotch but I'm not connoisseur like I am with Bourbon and Rye. I typically prefer highland scotch and not a big fan of peaty scotch. Having said that, this is really good. Upon first sip, I immediately recognized it as an Islay scotch. The peatiness is right there in front of you the whole time, but it's welcoming and not overwhelming with a nice finish. I think this might be the success of how they finished it in bourbon barrels with sherry butts. I have no problem adding this to my collection as an option to share with friends who enjoy Islay scotch.
Way too Smokey, taste like rubbing alcohol. It was so bad I thought it was just a bad bottle. After reading reviews I see I'm not alone.
The oak aroma was a little strong for my taste
It was the worst Scotch or the worst drink I ever had. Wouldn't recommend
Too Smokey. Can smell it from a few feet away
Nope......Too smokey, too much peat... not for me.
Not my style. Too smokey for my liking. Gave to a friend to try and they loved it.
Well I tried it...plus one other in the last year...anything using, looks like, or has peat in the flavor profile is a definite "no"
I Do not like scotch. I smelled and tasted like the glue from a banaid.
Love it!
First time trying single malt and truly enjoyed it.
I would have thought I were going blind by the pungent alcohol in this. Way over powered the smoky flavor I was looking for. Unfortunately not the scotch for me.
I love Scotch and have yet to find one that I would consider awful. Until now, This is the worst Scotch I have had. Extremely smoky then sweet. It made for a horrible flavor profile. Would have preferred a different sample I bought my welcome box.
Beyond the unpleasant Peat Flavor.. it was strident and oily. Took 3 washes to get the smell out of my glass.
Another excellent, smoky scotch. I would not have tried it otherwise.
Too smokey for my taste
All the ash without the burn. It tasted like there had been a fire in my mouth.
Not my favorite scotch. It's a little bitter for my taste.
To a bourbon drinker, this was most unpleasant. Tasted like a combination of laundry detergent and medicine. Very disagreeable. Long burn was nice if it would have been something flavorable.
Really liked this one. Smoky with a smooth peat finish. Slight sherry flavor. The peat is balanced by the lemon.
Heavy on the peat, came across very one note.
Lots of smoke, brine and peat beautiful smooth earthy scotch, flavor profiles I always enjoy. Love this whiskey
IT WAS THE THE WORST SCOTCH I'VE TASTED
Wayyyyy too smoky and peaty for my taste.
Did not care for the overwhelming Smokey flavor.
Nose had predominant smokey aromas, with hints of dry grass underneath, along with some slight medicinal and brine-y notes. Flavors come in with big peat smoke up front, with very light berry accents following briefly before a medium-long, smokey finish. I'm a fan of peat-y Islay Scotch, and this is pretty service-able, though I found myself wishing for more complexity... I really think this could be much better given more time in the barrel to give it more flavors to balance out the peat. As it is, it feels a bit 'incomplete' or 'thin'- rather like Ardbeg 10 Year Old with half the palate removed. But there is enough evidence of quality work here for me to be willing to try more from Kilchoman... once their whisky gets more time to mature.
Nose had predominant smokey aromas, with hints of dry grass underneath, along with some slight medicinal and brine-y notes. Flavors come in with big peat smoke up front, with very light berry accents following briefly before a medium-long, smokey finish. I'm a fan of peat-y Islay Scotch, and this is pretty service-able, though I found myself wishing for more complexity... I really think this could be much better given more time in the barrel to give it more flavors to balance out the peat. As it is, it feels a bit 'incomplete' or 'thin'- rather like Ardbeg 10 Year Old with half the palate removed. But there is enough evidence of quality work here for me to be willing to try more from Kilchoman... once their whisky gets more time to mature.
Lot of smoke and peat. Couldn't find any sweet.
Too much peat. Not a fan.
Aweful!
Average scotch - needs more refinement. Too peaty and smokey. Please don't send anything but triple scotches.
I do not like Scotch Whisky.
I tried it. I just don't like peat/iodine
Definitely not for me, way too smokey. Like a tire fire.
Way too Smokey. Made my clothes smell like a campfire.
Way to smokey for my taste. Smooth and oily on the tongue. Finish was smoke smoke smoke. Not my type of scotch.
I love scotch whiskey and I enjoyed this one very much. It was all that smokey as others commented on - you really could smell the smoke from across the room, but I actually enjoyed that feature. I found enough complexity behind the smoke to make this a very intriguing and enjoyable dram- thank you for expanding my palate!
Unpleasant taste. Likely will not finish vial.
Like drinking a campfire. Can smell the smoke from across the room. Once you power through the smoke, there are some interesting flavors lost in there... but they are just that, lost!
Ok. Medium smoke/peat, but seems to be lacking something. Not a lot of body behind the smoke.
Not good scotch, to much smoke not smooth. Very disappointed in my first taster box.
I like some smoke in my scotch but this was very rough. Like chewing a piece of charred wood. Didn't finish vial.
Way too much Peat in this for me.
This is a very smokey whisky.
Last tried Scotch about 35 years ago, Chivas Regal Silver Salute if I remember correctly and was not a fan, after tasting this still not a fan, smoother then the 25 year Chivas, but did not enjoy the flavors.
Absolutely disgusting, all smoke and soil. Couldn't finish it. This is too divisive to be in the 'welcome box.'
Very smokey, not sure if I like it or not. I would not say bad but different. For someone like me not use to the higher price bottles it was nice to taste
Really enjoyed the smoke flavor would be great with my smoked brisket and ribs
Tastes like charcoal. All I got was smoke. Couldn't finish.
Wicked
Good for a newer Islay malt. Nice amount of peat.
Very smokey and the peat flavor hits harder than I expected. It was ok, but nothing to write home about.
I enjoy a good single malt. This was a little to peaty for me. Several of the Mcallans would be my first choice.
It totally depends on your mood - on a cold, damp day, it's a smooth "campfire spirit" - very smoky, but satisfying.
This may be good for people who like single malt. But I hate single malt.
Turpentine
Way to smoky for me
It tasted like I was drinking rubbing alcohol, not a fan at all
Sorry I can't do peat.
The smell alone was worth the 1 star rating. I can't imagine someone liking this.
If you enjoy smokey Scotch, this is worth a try. Fortunately I do, I enjoyed it.
Very Smokey!
Nose - Vanilla, dark chocolate, butter, Carmel. Palate - Sweet, earthy, baked apples, brownie crisp, grassy knoll. Finish - Peat smoke, oak, red pepper, long lasting.
Very smoky. Peat is subtle.
Could not bear even the first sip! Dirty
Not a fan of pest in general.
I loved it. Finest scotch I ever had!
Nice and smokey! Not too smokey, just the right amount. 👍🏻
This is a great scotch for people who like smokey, peaty scotches. If you like Islay scotches this is a good one. If you dont like smokey, peaty scotches this isn't the one for you. However, it is fairly tame in comparison to some Islays I have had. It goes down very smooth and the balance of peat and sherry is great.
Definitely not my kind of Scotch. Too much peat and smoke. Just flattened my taste buds.
Way to much charcoal taste for me it overpowered e everything else.
The smoky flavor overwhelms everything else.
Very smoky and peaty. Better than a lot of scotchs I've had but not my personal flavor profile.
I did not like the scotch! The tasting boxes should contain samples of products I want to tast!
Love it. Like the woody flavor and was really smooth.
Smoky, unpleasant finish.
Initially too smiley but paired well well with smoked Gouda
Have you ever wondered what it would be like to be a firefighter before the invention of the personal respirator? Eating smoke day in and day out, usung your beard for a filtration system. Well, look no further. Drinking the scotch will give you the idea.
Not a scotch guy by any means, but I found the flavor interesting enough. Very smoky and complex, but lacking the rich body of a good American whiskey. Enjoyed sampling, but wouldn't buy it.
I'm not (as of yet) a scotch guy, but I thoroughly enjoyed this. As others have said, it has a distinct peat aftertaste. I sensed a smoke flavor up front, not oak, I couldn't place it though.
I didn't care for the smokey/peat flavor. Just not my kind of whiskey. Too strong and the after taste was nasty.
Smoky taste. Bad after taste.
Very smokey and Peaty. Smooth. If you like the peat/smoke flavor it is good, but not what I would normally drink
Not for me. Strong charcoal odor followed by tasting like charcoal.
Tastes like dirt - I've really tried, but I just can't get on board with the peaty stuff
Smokey-Peaty: decent flavor.
Didn't really care for this one; too peppery for my taste. Scotch whisky really isn't my preferred drink.
Tasted like dirt that was held over a fire for days! Not a fan of Smokey flavor but otherwise decent
Terrible. Maybe use for paint removal
Hate it...smells like old plastic and has a spoiled taste. I have no idea how this is whiskey! :-(
Smooth and smokey i enjoyed this
I am not a fan of peat and smoke.
Terrible. Taste like biting into a cask.
I prefer diesel fuel.
The smoke in this one a little to strong for me and my friends only 1 out of 6 enjoyed it. The after taste though was pretty good
just the right amount of peat and smoke
Smokey acetone 😑
Do not recommend, unless you like the peaty flavor and smell
A tad too strong for my tastebuds
Not a Scotch fan but this is the best Scotch I've ever had. Not overwhelmingly Smokey.
Not for me. The strong odor was to much to look past. One sip and the rest was poured down the sink. It is very rare for me to not at least finish.
Kilchoman Machir Bay is my first scotch, and it has an extremely peaty flavor that overpowers the other characters.
Extreme peat flavor. It was hard too get past the smell to even taste it but the taste wasn't much better. If you like peat this one is for you!
Peaty, smoky.... it's all there in abundance. I enjoyed the creamy vanilla and got a hint of the white chocolate notes. I do not prefer peat or smoke so this is not for me.
Peppery
I usually enjoy a peaty drink but this one seemed to have a little too much peat for my liking. I did like the lingering sweetness it had on my tongue after the drink.
Hated it
I loved the strong peat flavor, but I hated that it seemed to be the only flavor in the bottle. Like someone just dropped some peat into a water bottle and shook it up.
Love it. Such a wonderful clear flavor. Looking forward to sharing with my friends.
Lots of peat aroma.. I'm not a fan of peat so this is bog water. Kinda smokey. This is the type of scotch I had that made me turn away in my bourbon days years ago. I am currently a Speyside junkie thats trying to expore. I still have hope that ill find a peat to like but this isn't it.
This whisky is a solid 7.5 out of 10 for me, but im giving it 10 stars to balance out the mindless 1 star reviews left by people who A) outright admitted they've never had a scotch before or B) stated they hate smokey whisky. It is an ISLAY whisky; of course it is going to be smokey! That's like giving a filet mignon a 1 star review reasoning that you hate red meat...so why did you try it in the first place, clown? I read somebody describe it as "medicinal shoe leather" as if that was a bad thing. Maybe its a bad thing if you shave your chest and exclusively wear floral scents and neckerchiefs. This whisky is smoke in a bottle, and I love that. It pairs with english tobacco like a dream. Kilchoman, Frog Morton in my briar, and reading some Chesterton; pretty dram good scenario.
The worse 🤮
Peaty. Not TOO peaty. But peaty.
I'm not generally a Scotch person, but did enjoy this. Quite smoky and, to me, peaty, but smooth.
The peat is overwhelming providing a just licked the ash try flavor instead of enhancing the smoke flavor.
Horribly smoky. To me it tasted like something melted into a campfire. If some people prefer this flavor, I'm more than happy to send them this sample sent in my latest selection. Otherwise it will be going down the drain!
Did not care for the taste at all
Nice but a little too smoky for my taste.
Love Islay scotch, but this is single note, just smoke, no depth
Sorry to be harsh... but nope nope nope nope.... Smoke took over EVERYTHING... Then the "smoke" taste lingered forever... it tasted like burnt plastic.
Very smooth but the smokyness is overpowering. Didn't taste many other flavors.
I'm new to Scotch, but I really enjoyed this! Initially a bit smokey, but mellowed out nicely. I was surprised how easy it was to drink! (I sampled it on the rocks)
Way to smokey for my taste. And the smell was very overpowering.
The pepper is overpowering for me. Couldn't get past that and the smoky notes.
A complicated spiciness to it with a not too heavy handed smoke, compared to other peaty malts. Though it was flavorful I am not a fan of the overly smoky variety which i placed this into.
I thought it was good!!!
Not having drank much scotch in my time, so my pallet is untrained, I found this scotch to be quite enjoyable when poured on the rocks!
Has a great smell. To begin with it's smooth, then a burn kicks in as you swallow it. I truly enjoyed it. It's one of the few scotches I've liked so far.
The smokey/peaty smell was way too strong for me. For all practical purposes, I plugged my nose and tried it. Relatively smooth if you can get past the aroma.
Smoky flavor. I'm not an expert so take it for what it is worth.
Wow this stuff smelled and tasted like I poured it from a gas can. Very clean finish though. It doesn't linger on the palate very long.
Way too smoky/peaty for me! The smell alone turned me off of it but I wanted to try it to be sure. I didn't like it.
Some smoke, some sweetness. It's like Lagavulin. . . Lite! It's not worth the money. I like more body and complexity in my scotch.
Far too smoky for my taste. I prefer single malts & thought I'd stretch my palate on this blended—I certainly didn't intend to stretch all the way back to my parent's 1970s ashtray. I'd probably enjoy it far more if the peat strength swapped with the smokiness for presence & either the sweet or creamy vanilla tones evened things out …
I know I'm not a big scotch drinker so I was hoping this might be a bit more approachable as part of my "intro box" but no. Way too smoky/peaty for me - could not drink it. Definitely a taste you'd have to like or be something to build up to.
Didn't enjoy it.
I enjoyed the peaty nose and taste and surprisingly didn't find it smoky. I would enjoy having this one in the summertime.
If you like Smokey this is your whiskey. I do and it's just a bit much for me. It's very light bodied other than that.
Not a fan but maybe be due to my lack of experience in scotch!
Waaay too much peat for me!
Not a fan of this myself. Too bitter for my tastes.
Not a big fan of the strong smoke flavor. Also the after taste on the back of the tongue stuck around for a good while.
Not as peaty as typical friends from Islay. Very nice for the evening... a little too young probably, because I can fell alcoholic spicy and some plastic-soap aftertaste.
I'm rather inexperienced with scotch and not a a big fan of many like Johnny Walker. But this is way different. Loved the smokiness and peat, has a sweet finish. I will be adding this to my bar. Can't imagine how good this would be with a nice rare steak smothered in butter and mushrooms!
Not good
Peaty and Iodine taste. Not a fan.
My wife and my first try at a scotch. I did not know what to expect. At first the smokyness was too much but since my wife liked it the best of the welcome box (what a surprise that was) I kept sipping. I grew to like it. I'll have to try other scotchs to compare and make sure.
Fantastic islay. Peaty without being overwhelming. A great introductory islay.
I generally like Islay malts but this one is just too harsh. All you can taste is the peat. Adding a bit of water helps but all in all this is not great by any means!
Very peaty flavored. Perhaps the strongest smokey taste I have encountered thus far. For those who are having trouble adapting to the taste, try it on ice or pour a little purified water into your glass, it may bring out other flavors and mute the smokey flavor.
As far as I can remember this is my first scotch, so rating it was tough. Ultimately I set the rating based on the bourbon & whiskey it came with. Overall, it was ok but it wasn't anything to get excited about.
A lot of the reviews on this are based off the fact that this bottle was included in the welcome package and not everyone that received it enjoys peaty whisky. For an Islay scotch it's actually not bad, but there are better alternatives for the price. Ardbeg 10 is a far better option in my opinion for this price range.
Nasty!! Smell and taste matched!! Can't believe this is part of a tasting box, would be a better as a floor cleaner!!
I am a novice for the most part, but I never expected the smell or taste on this. It was like they made a alcohol version of liquid smoke. I couldn't even get past a sip. I don't know if it's because my tastes are not yet refined perhaps, but from reading the reviews, it looks like I am not the only one who feels this way.
Vial arrived broken. I contacted customer service, and was requested to send a pic of the broken vial. I did not keep the broken glass once I opened the box. I understand the need for validation on certain situations. To be honest to spend $200.00+ on a membership and be questioned on a $2.00 sample is disappointing. Joe Palermo
Appreciated the peaty essence. But the aftertaste reminded me of what a Band-aid smells like. Won't be drinking this again.
I am a novice when it comes to rating stuff. This is actually my first sample rating, so hear it goes. I normally drink Jack Daniels, an that is my baseline for rating things. This was very smoky, which I could almost deal with. But there was another taste in it that was almost like a strong medicine. I assume from reading the other reviews it was peat. I joined the site to learn more about different alcohols, and today I learned I do NOT like peaty drinks!
Got a sample in a tasting box. Could not bring myself to drink it. Too smoky and peaty. I like Laphroaig and Lagavulin but this is off the charts - not in a good way.
Too much peat and reminded me of other heavy peat Scotches I have tried.
What can I say - I'm not a Scotch guy. But this was really good compared to most Scotch I've tried (and I've tried really cheap to really expensive). I generally don't like peaty Scotch, but this had a good balance of peat; it was definitely there, but not overpowering. If I had to drink Scotch again, I might just order this one!
Too peaty for me. It was like drinking a campfire.
Enjoyed the Smokey peet moss flavor.
Wow I can't express how much I hated this. This just affirms for me my hatred for peaty stuff. UGH
Loved the balance of light smoke with the sweet. It opens up nicely with a little water.
I enjoyed this. It opens nicely with a bit of time and I felt the smoke was nicely balanced. If you don't care for the peaty taste this won't likely make your list.
I'm sure for Scotch fans this is a good one, but I just don't do Scotch Whiskey, apparently.
Way too much smoke for me. It was ok after I diluted it a bit with some ice, I just did not enjoy it.
Great Peated scotch without TOO much Peat. Very enjoyable!
Wow! I love Smokey and this was Good. Not quite as Smokey as I usually drink but still a satisfying amount of Smokey flavor. So good!
I would pass on this. Too much smoke without much body behind it. I found it had a bitter finish. Not to my liking.
Way too much smoke for me. Not a fan.
A lot of smoke on the nose but don't let that scare you away. I'm not a smokey Scotch lover, but this is much better on the tongue and in the finish than I anticipated. It was part of my taster pack and I'm glad it was. I wouldn't have ordered it and that's kind of the point of the club. I enjoyed trying it!
With a little water and a little time in the glass, this one opened right up. Can definitely smell the salted white chocolate on the nose. Some lemon on the palate, with slight peat and a lot of peppery heat in the finish. This one might be a little rough around the edges for some, but we enjoyed trying something new and were pleased with how the whisky opened up. Not bad.
A bit more smoke than I usually get, but still very smooth. A well rounded taste and a decent finish.
Way too much smoke for me, hard to taste other flavors.
This smelled and tasted like what I imagine cow urine would taste like after being strained through dung sodden straw.
If like smoke this one's for you. Very powerful nose.
Smells like transmission fluid - throws off any taste!
Too smoky and too much volatility for my taste. No one tasting it wanted to finish their wee dram.
Medicinal shoe leather.
Smoky doesn't come close to describing this. It sufficiently killed any and all other flavors within the drink, as well as my tastebuds. I felt like I tasted something that had been left to burn in the smoker for a day too long.
I like the peat after smell of this one. Will be on my list!
This was honestly one of the worst scotches I have ever had and has me questioning if I want to remain a member. Why would you put something so bad in the welcome box? The color looks more like gin and the peaty taste is far too strong. Just really bad.
I can't drink it. Tastes like burnt wood, bad burnt wood. Then add a toxic factory chemical burn. It's like I accidentally drank something that might kill me. Might use it to clean auto parts.
For a scotch, this was very drinkable. Admittedly, I'm more of a rye gal. Not a lot of depth.
Decent, but too peaty for me. Didn't hate it.
Maybe I have yet to refine my taste but this was very bitter and
I did not like, however I friend of mine explained it's the style I don't like. So to be fair to Kilchoman, explaining my score
Did not enjoy it, overwhelming aromas that stayed with me hours after consumption... did not like it!
Really like it. One of the better scotches I've tasted
Too smokey and peaty. Not my type of scotch.
Too peaty
Not a good nose to me...first bite lingers a bit too long.
I'll admit, I have never heard of Kilchoman before my Flaviar membership. To me, this represents the right amount of peat and sweet.
Smoky and oeaty are so up front in the smell that you automatically assume that's all you're going to taste. That is not the case. Sweet taste on the front of the tongue with a lingering sherry, fruity undertone. After you get a few flavors to unfold you get the smoke and it remains with you for a little bit afterward.
For someone who likes peat and smoke, this wasn't too bad. There is a bit of black pepper to taste
Coarse, sharp; tastes like burnt wood.
Didn't like this one, a very unusual medicinal taste.
The worst scotch I've ever had. Smells like fuel and tastes terrible. I don't recommend this to anyone.
Great aroma. Im not into the Smokey Scotches, nice finish.
imagine you are on a camping trip. At night a campfire is set and everyone enjoys the warmth and companionship it provides. Later that night a heavy rain blows through your camp extinguishing the fire and leaving the embers and burnt wood in a soggy wreck. Ash is mush but charred wood pokes out like tombstones in the gray desert landscape after a rare Spring rain. You bend down over the vanquished pyre, inhale deeply, close your eyes and smile. Kilchoman Machir Bay is kind of like this...very nice.
to much smoke, to light and a peaty flavor
Unbalanced peaty smell and overpowering taste.
Undrinkable had to dump it! Feel like it was a joke to drink some kind of paint thinner
Was very smooth and very peaty. I highly Recommend.
Smooth finish, but too much smoke
Way to peaty and smoky for me. However....very smooth finish
Has potential. I think if this was aged longer it would have full and better flavor. Peaty, but lacks flavor.
Little too heavy on the smoky note. It overpowered. If it was cut in 1/2 to balance the flavors it would be great. Nice smooth finish.
Not a fan of the sherry and smoke....
Was very smokey
This is my last sample out of my welcome kit, and I give it a 6 star rating, because in my opinion it was just ok for my liking with a little too much smoke smell and smoke taste and the smoke taste washes over the other flavors listed on the card. I will say there is no burn on the lips or no lingering after taste.
Not a fan of overwhelming peat to begin with...so this is tough to get into. Good smokiness and some nice subtle flavoring but not enough to redeem the harshness.
After the initial burst of flavor that can seem overpowering the scotch takes on a new flavor slowly changing as you drink. Definitely a sipping drink. Interesting mashup of flavors which I have never tasted.
Worst scotch i have ever tasted. Smells of red wine and tastes like liquid smoke
The smokier and peatier the better for me.
Way too smoky.
More harsh than expected. Maybe as a mixer.?.
I do not like this scotch. Very Smokey and the aftertaste just lingers. I'm gritting my teeth after taking a sip. The scotch whiskey is in there somewhere but all the smoke and pepper is overwhelming.
Not good in my opinion.
Not a Fan! The after taste was a mix of tobacco spit and diesel fuel. very harsh not smooth. could not detect and smoke which i look for. sorry.
Smells like lighter fluid, agreed. Strong pepper start and smells like someone couldn't lite the charcoal as it was dowsed in gasoline
I'm normally a Lagavulin drinker and this is a really good cheaper (although slighty less amazing) substitute IMO. I would drink again.
Definitely all Islay. Peaty, smokey, and a long finish. There are slight hints of sweetness, maybe from white chocolate or vanilla. Interesting NAS and awesome concept from the distiller.
Pleasantly surprised with this dram! Once you bust down the door of the famous Islay intensity and burn (which I LOVE), it leads to a drink-ability comparable to it's Laphroaig cousin. Peppery, hints of an after dinner wine (sherry maybe?) with the all too familiar Islay deep and smokey finish. I will definitely purchase a bottle in the near future!
If you enjoy spice and peat this one is for you - not on the same level as Lagavulin but still a nice spice and lacking in the burn of a young Laphroig - a good everyday sipper.
Initial aroma reminded me of my mom using mercurochrome on an aching tooth. I could only stomach one sip and had to pour it out. I am thankful I never purchased an entire bottle.
The smoke overpowered everything.
This is a patient sip. Poured and let it settle under my nose a few times. Several small sips to prep my mouth. Smoked, peppered and clean.
Very smooth and love Smokey finish.
The smell is the same as the taste. Not a great starter in our first pack as I'm leary of what may come,next.
Very interesting! Light with bold peat and brine flavor. Would like a little more dimension and mouth feel but still very enjoyable.
Fantastic. Smoky like Lagavulin, but light and smooth. You taste the whisky not the cask.
Like many said, way to smokey. So overpowering for me that I could not get over it.
You can tell immediately from the smell what you are getting into. Strong smokey smell and intense peaty flavor. Subtle vanilla and caramel finish but the peat is overpowering. If you like peaty/smokey scotch this is for you.
Why would you send this to people who are trying to decide if they made a good decision to stay members or if should cancel?
To much smoke for me.
Initially, smoke forward. It then opens up into more smoke followed by a strong smoke aftertaste. I think this might be an appealing spirit for someone who enjoys artificial bacon flavor.
Decent up front but an unappealing aftertaste.
Smells like gasoline and tastes like smoky ashes. Hard pass.
I love the aftertaste and aroma of bing cherries. Understated , and modest smoke flavor, with fruits blossoming after.
Excellent smoke, nice grassy aroma, lingering hints of having a good scotch. Fits well with my palate.
This could definitely benefit from more cask time. Not bad but, not great.
Very Smokey, and very spicy for a scotch in my opinion
Not a huge scotch fan but is is good. Really Smokey and just the right amount of peat.
I keep smacking my mouth. Oily for sure and a little smoke, but I just can't seem to taste much else. Really strange & don't like it.
This stuff would cause person to give up the beverage arts.
I would imagine drinking this by a campfire would make for a better experience, and I'm sure to try it like that at some point. However, the Smokey, peaty flavor was so overwhelming for me it was like drinking liquid smoke.
Can taste the smoky, which is likely good with bar-b-q.
This is what I imagine menthol infused gasoline tastes like... Not for me!
Too smoky for me.
This was my first Scotch. I am not a fan of an over peaty drink. I had to water it a bit to bring the overbearing taste down.
Black pepper and tar rubber. Not my Scotch profile, though not the worst Islay I've had either (Hence the "exta" star). For those who have never tried a Scotch before, Islay is not the place to look...do yourself a favor and start with a Speyside or Highland (12 year plus).
A very easy scotch to drink. Definitely good for a first timer.
Very, very smoky. A bit too smoky for my taste. Will not be drinking this in the future because it does not fit my preferences, but if you like a nice smokey Scotch, you might like this.
SMOKE! From the time we opened it to the finally all that was there was smoke. It was overpowering and quite disappointing. We kinda wished we didn't open it.... I brought 18 bottles of Scotch home from Scotland and not one of them had this much smoke, overpowering and unbalanced. It gets 2 stars only because I didn't have to spit it out.....
First time trying. Heavy peat after taste. Will not be buying this.
I really have a hard time believing you all sent this out in the welcome box. It was brutal!
This was very offensive to me but it was my first scotch. I look forward to tasting more.
I love a peaty Scotch and this one didn't disappoint. On a peaty-"ness" scale of 1 to 10 I'd rate this a 7.
If you don't like peat,you won't like this. Fully peat on the nose, but less on the palate. Vanilla and a bit of lemon come on the taste — add a drop of water or two if you are overwhelmed — leads to a smokey finish that lingers in a pleasing way. A polarizing flavor due to heavy peat. Reminds me a lot of Chichibo Peated for 10% of the price.
Medicinal Aroma is new to me it okay little bitter for my taste. Has a a bitter aftertaste as well.
scotch is horrible and adding it to the welcome box made me cancel my membership.
Well, it certainly has a smoky taste. Not crazy about this one.
Too Smokey for me but I enjoyed it. Added a touch of water and it helped. The longer it sat the more citrus undertones I got behind the smoke and peat.
For not having a age date. This is smooth. No bight. Will buy a bottle to share and keep my older stock for those special time.
I enjoyed the smoky flavor more than I usually do. I didn't find the smoke very present on the nose, and the onset of the smoke flavor is a bit delayed in the mouth. I didn't find it overpowering.
Very smoky
Awful.
Very smokey and peaty. Not smooth enough for me
Scotch is an acquired taste but this one is just a little to Smokey and peaty for me.
way past my taste for peat. Peat with a little whisky mixed in...
Definitely peat and smoke. The undertones greet you, but the overall experience seems... lacking. I'm a fan of smoke, but there are better scotches out there.
Hells to the No! This was wretched stuff.
This is fucking terrible. I cannot believe you sent it in the welcome package. This is not anywhere close to my "Flavor Spiral". I poured this garbage and rinsed my mouth with a cheap beer, thanks for nothing.
Peat and smokiness fill the initial flavor profile with a citrusy finish. Really enjoyed this and by the end of the sample I wished there was another.
Smelled and tasted like peat and smoked salmon to me. Smoke is too strong and taste won't go away
Terrible T.asted like varnish. Could mot even finish the small sample
Decent enough for a peated scotch but I feel like there is a disconnect in the flavor combination. Flaviar's spiral is pretty accurate but it doesn't quite paint the right picture. The sweeter undertones do not blend seamlessly with the peaty and smoky flavors sitting on top. Both are good on their own but the transition between them is almost non-existent. Whether you prefer sweet or peat, there are better scotches.
Ok
I got the welcome box and this brand was one of the three selection. Not only was i disappointed with the samples in the box but also very disappointed i saved what wouldve been the best for last. Im a whisky fan, i was given bourbons and rye whiskeys that were all right, nothing id ever order. But the kilchoman, omg... I dipped the tip of my tongue because i couldnt stand the smell of paint and permanent marker and i wept internally, the only scotch you send me and its like drink acid battery with the smell of paint... Why? Im sorry whoever i pissed off for joining but stop putting this in your welcome box, thanks.
Very clear. Intense Smokey flavor. Love it. Taste of pepper for finish. Easy drinking. Very nice.
Nose: peat, vanilla, apples Taste: peat, honey, vanilla, grass Finish: smoke, wood A little young but very good. I enjoyed it a lot more after it had been open a few days.
I am a bourbon guy and got this today. I must just not be a peat guy because I could barely get it down. Not for me.
Split decision on this one--far too peaty for me, but hubby loved it. We both liked the smoothness.
Smokey with a sweet honey finish.
Couldn't get past the smell of this to try it.
I don't know why others don't like it. It's has a nice smokey flavor augmented with more than hints of chocolate and a nice peaty aroma. The sip is not particularly smooth but the aftertaste is wonderful - very complex and full and lingering. To me, good scotch is all about the aftertaste, and this scotch hits the mark. I would certainly consider buying a bottle and exploring other Kilchoman drams.
Smell: Slightly sweet, "chemical" aroma, almost tequila-like. Taste: Hot on the back of my tongue, not a good flavor at all! Chemical after taste, bitter, bitter, bitter, smoky rubber licking a tire at a race! After: Smoky aftertaste. Lingers for a while. Overall: No thanks!
Smells like a mixture of rubber cement and cigarettes that were rained on that you are trying to still smoke. Needless to say. I didn't like it
By far the worst smelling and tasting liquor I've ever had in my life. I generally use whiskey stones for great whiskey, ice for decent, and only mix coke in with awful whiskey I got for free from someone who knows I enjoy whiskey but doesn't want to spend any real money on me. I gave it an honest try, but even an entire bottle of coke was not enough to cover up the burning mold flavor from my 1.75 oz sample. It reminded me of when I was a boy scout burning green grass to drive away mosquitoes. This is easily the worst drink I've ever had.
I'm sure that some people like the smokey/peaty stuff, but I do not. It was very harsh and what someone else said before made me laugh because it was spot on. "...somewhere between a wet ashtray and burnt bandaids..."
Did not have a pleasant whisky smell. First sip was smooth and then I was backhanded by an extremely bitter aftertaste. It was so bitter it curled my lips against my will.
Didn't like it .
The smell was somewhere between a wet ashtray and burnt bandaids. Somehow the taste wasn't worse than that, but still tough to swallow.
Very Smokey.. I think this would taste amazing in a mint julip.
Loved it, nice and smokey/peaty. Very Smooth, you can smell the smoke before you taste it. It's perfect for me.
was not very happy with the first taste of this since it was in a welcome box. seeing how low of rating this has I can see why. not a good first impression for the membership.
Stuff was worse than battery acid. Just god awful.
Tasted like smoked moss and iodine.
Smoky yet light, very smooth. Great for sipping!
I was disappointed with this one. Very smokey, earthy, almost moldy smell/taste. Had a mossy/peppery aftertaste. I wouldn't ever desire trying this again. Not impressed at all.
I can't imagine anyone drinking this.
It's like drinking a bonfire. Way too smokey. Not enjoyable.
Way too smokey for me. If you were to burn a pile of plastic and somehow capture the smoke and convert it to liquid, that's what this tastes and smells like.
Too peaty
Way too much Smoke and peat flavor, can't imagine anyone would actually enjoy this.
Not something I tasted before, light whisky but might have been a a little too complex for my palette
Too smokey.
Smokey, spicy, and a bit peaty.
Absolutely Love This! Huge Peat guy
The smoke flavor is very over powering. It is smooth, so maybe hard core scotch lovers would enjoy it.
Probably good for the real scotch drinkers, but I like the clean non-peaty taste. Way too much peat for me.
Too much smoke, a little too intense on the tongue.
I'm new to scotch but this a bit too overpowering for me. If I let it sit on my tongue I can get a bit more appreciation for it.
Not a fan of this one, I think it was way to smokey and overpowering. I am usually not a fan of the "lighter in color" scotches, because they are overpowering so much.
way too smokey. didn't like at all. not a fan at all. good color.
Not bad, but a bit to smoky for me. It overpowered the other flavors.
Not a fan, thought my esophagus was incinerated
A bit too smoky which overwhelmed me
Did not enjoy. Too smokey, too peaty, too hot.
Too smokey on the after taste for me.
Love the smoke with an unexpectedly smooth finish.
Dont buy
Not a fan of scotch , it tastes like paint thinner to me , sorry didnot like it .
I'd be all over it if my name was Peat, but it ain't. Equally brutal in terms of immediate peat and smoke. If thats your thing, you'll like this one.
Isleys are an acquired taste. Balanced amount of Smokey, but a little heavy on the after taste. Not a social drink IMO.
Can taste the butterscotch and smoke.
Very peaty with a sweet finish. A bit one dimensional in this respect. I'd prefer a Laphroaig 10 yr for the same wheelhouse/price point. And at that, the Laphroaig is cheaper. Alas, this was fun to try and if you are into peat, you should!
Do you like tasting burning tires in liquid form? This ones for you.
Smokey nose and palate. No sherry came through. Did not like the finish at all.
Really smokey- great when appropriate- Perfect with a nice grilled steak. I need a bottle.
Not a fan. At all. But I generally don't like Islay, peaty Scotches.
Too smoky for me
If you love laphroaig, you'll love this whisky. Hot and fiery, campfire in a bandaid! Not my style.
Very smoky, hints of pepper, but much smoother with an ice cube. Peat could take some getting used to.
That's gonna be a no for me, dawg. Not a fan of peat.
We didn't care for the iodine/band aid smell and taste.
An incredibly bright and light-colored scotch might not be what you expect from Islay, but the smoky peat on the nose lets you know you're on the right track. As it slipped smoothly over my palate I experienced pepper, wood, and a hint of iron. The finish is a slow, sweet heat. When I opened it up with a few drops of water, it oddly became more bitter, accentuating the smokey notes.
I very much didn't like this, however I am not a fan of peated whiskeys. It is a very strong peat smell and taste.
tasted like a shoe
Not the worst I've had but still wow it was bad I couldn't get past the smell I sipped it just so I gave it a proper go.
Good.... actually surprisingly given the other ratings
Tasted like Smokey rubbing alcohol.
Tasted like peated perfume
I love this stuff! It was surprisingly smooth for such a strong smell. Definitely getting a bottle of this stuff
Tasted like isopropyl alcohol. Worst scotch I have ever had.
yuck
Not what I would expect from a scotch. But it's uniqueness is what draws me in. With its creamy mouth feel and sweet finish. The strong smokey bite doesn't last long at the beginning.
The smoke flavor is over powering and stays in the glass afterwards.
Aroma is dominated by peat. Flavor is mildly sweet initially but transitions to lemon and bitter. There is some smoky flavor. Wouldn't spend any money on a bottle of this.
Smells and tastes like embalming fluid.
Too much peat for my liking. Never tasted anything like it. Almost had the same finish as if I had smoked a cigar.
I thought it must be my unrefined nature - but it smelled like gasoline and tasted like smoked peat. Which, if that is what you're going for the I'd give it 10 stars. But for my personal preference - not so much.
Hate peaty scotch.
I could barely get this scotch past my nose and when I did it tasted like gasoline.
Maybe just my taste but hated it
The smokey flavor was really overpowering.
I am not one to go for a peaty Scotch. I much prefer a speyside, but I was surprised at this. It is an easy drink.
If I could give 0 stars I would. Terrible
My first go with an Islay, very interesting. The peat steals the show in the first breath but further tasting reveals a warm flavor which make you feel like you're at a campfire. Worth a tasting and it may lead to a full bottle purchase.
Tasted like burnt rubber
Very musty and old taste and smell, with a smoke type that I had trouble getting past
I love a good Islay, and this one doesn't disappoint. This is not like a Lagavulin--it's bright. The Machir Bay has everything expected of a typical Islay--smoke and peat--but they are rounded out with citrus and cherry. It is a lighter pour, but a great sipper.
Great taste...if you can get past the overwhelming smell of formaldehyde. Felt like I was in anatomy lab.
Nice dram, love the amount of peat in this one, yet smooth the entire time.
It is scotch, I'm not trying to be rude. If hits that basic scotch taste, feel, and smell. I got old mossy forest as the sun goes down and nature is starting to cool smell and taste from it. Last thing in the Welcome pack and it is good that it came last because nothing in the pack could stand against it. It reminded me of the old guys from Trading Places.
Nice pour
Nice, smooth Smokey flavor!
Not overly smoky or peaty. Nice balance of the two. Smooth finish. Very nice.
Peaty but not overly more than I care to have but very smooth
Quite possibly one of the worst things I've ever tasted. I'm all about smokiness. But this just tasted like a burning auto parts store.
I really enjoyed the smoothness of the initial taste of this one
A very weird spice or chemical aftertaste. Smokey but not a good smokey. Very hard to drink and the more you drink the odd taste gets more prevalent
A lot of smoke and peat if thats what you enjoy then go for it
Exceptional. Complex yet light w amazing nose and smokey tones.
I was pleasantly surprised by this one. I don't often seek out Islay scotches but this one I thought was very mild peat compared to others in the same area
No thanks
Very heavy peaty whisky! Not for the faint of heart! It does get more palatable as you drink it but it is harsh at first
This really was a shock to the tastebuds for me. I am not sure if what the harshness or the smokiness...it did start tasting better the more i drank but I have come to the conclusion this one is not for me.
Way too much smoke.
Very shocked when I took the first sip of this. Very harsh and smokey. As my palette adjusted I began to enjoy towards the last couple of sips. Would not be my first choice but I did enjoy the experience of trying something I would not normally put in my shopping cart
The peaty flavor give a dust on the farm feel to it. Brings back old memories.
smelled like B.O., and tasted like paint stripper.
Not a fan. Too harsh of a Smokey finish.
Not a peat and smoke kind of guy. Not for me...
Too much smoke for me. Finish is rough.
Love the smoke aroma and flavor, but didn't enjoy the overly medicinal finish.
Very smokey /peaty but with an unpleasant medicinal finish, like drinking bactine spray
I like 'em smoky.
Too much smoke flavor for my liking.
This was really Smoky. Not my favorite.
sweet and smokey with some peat and boy do you taste all of those. The smoke definitely liners with a slight earth and sweet. This is a good one if you enjoy smokes and sweet.
For some reason I had low expectations but this is not bad! Nose is smoky, buttery, creamy. First taste I get a cool creamy butterscotch followed by smoke. Lacking depth but looking forward to trying more Kilchoman, especially aged offerings.
Peat. First taste was all peat. Smooth, pleasant, flavor built with each sip. I absolutely loved it.
Not a fan of scotch, they tend to be too bitter. This was pleasantly smooth and complex. The smokiness was apparent well after the finish. Very unique.
Peaty. Nice intro to Islay whisky. Smoother when you add just a bit of water.
Well it does have a very smoky aroma the aftertaste is very complex, spicy and slightly sweet. I'm not much into scotch but think I'm going to have to dive in a little bit more.
Not my favorite. Not very smooth.
Too Peaty for me. Nice notes of creamy vanilla but is overwhelmed by smoke
Gross. Felt like drinking a campfire.
If you like the taste of house fire, this has it written all over it!
It does have a bitter aftertaste. Smoky.
Nice taste overall but it is on the smokey side, does have a nice small hint of butterscotch. The smoke taste is not as strong as the smell but over all could enjoy in small doses.
Very strong smoke notes on the nose is a little intimidating, but the smoke taste wasn't nearly as strong. It's there, but it is nicely balanced. I agree it tastes more like a smokey Irish whisky than a typical Scotch but I really liked it, and I'm more of a bourbon person. Light bodied.
This tastes like an Irish whiskey that someone added liquid smoke to. Then they added more, and more, and then some more. If you like the smokey taste this has more than a cigar.
The smell of smoke is one thing...I don't want to feel like I inhaled a campfire. I like scotch and this is highly disappointing.
Notes of citrus, pepper and caramel. Not heavy. Classic Islay smoke. Well balanced.
Peaty, but I don't think it as smokey as claimed by many. Very peppery and lively butterscotch on the front. Not as much depth as an older malt. Will be looking forward to more mature offerings from Kilchoman.
Very peaty. Smells like a campfire. Long aftertaste of campfire. Reminds me of camping.
Not sure if I got a bad batch, but it smelled and tasted like formaldehyde. It was the worst I've ever had bar none. Undrinkable.
Tasted like drinking liquified burnt plastic. I could not even finish the sample.
Very Smokey smell but great taste offsets peat.
The aroma was reminiscent of wet tobacco, and the taste was exactly the same. Bitter aftertaste with a good bit of oil on top. The mixture of peat with smoke was overpowering and destroyed the palate. The oily layer coated the tongue and made for a difficult to stand few minutes. After trying straight up, I tried on the rocks, and with a small bit of distilled water to remove the oily top. Neither method changed or improved the taste. For a scotch lover, this was just poor. Had quite a similar taste and aroma to Lapsang Souchong tea. Did not deliver on the typical earthy tones or nuttiness of a peat. Seems to have been laden with too much smoke in an effort to create a lasting experience. The experience certainly lasted, but this smoke was overwhelming and poorly received.
Could definitely taste the straw and hay along with the pepper and lemon and smoke
Smoky, but not overpoweringly so. It has a warm flavor, but not dull at all. I has a sweet-ish aftertaste that is somewhat like dark chocolate. One of my go-to scotch whiskies.
Like drinking a campfire. Warms you right up. BUT. For the same price, I would go for the Laphroaig Quarter Cask.
Very nice smoky flavor, very smooth.
I loved it. A nice, light, peaty whisky that is perfect for a crisp, cool, sunset.
Yuck. Don't care for this at all. The smoky plus peaty just doesn't taste good. The after taste isn't good and lingers for a very long time. After taste reminds me of Band-Aids. Full disclosure: I tend to dislike smoky liquors in general.
I really like this whisky, definitely a good representation of an intro to islay. Smokey, peaty, with a sweet touch after breaking through the smoke. This, however, is not a good intro to scotch. If you have not had scotch, start with a Highland or Speyside. Stay away from Islay, or peated whisky, until you are ready for a kick in the pants!
Sweet taste to it, smoky, some pepper taste, and it's a bit peaty but not to peaty. I don't like peaty whiskeys but this one I like. It's smooth.
Clearly I don't care for peaty.
Was wonderfully smokey, but not as smokey as Laphroaig, There was also a hint of sweet sea salt on the end. Really surprised by this one.
Love it, really like the idea of the tasting sample
Unique and delicious
Love it
Super smokey and peating !! I can see how it wouldn't be for everyone... But it is de' bomb for me !!
The peat was so strong, I was still tasting it almost an hour after drinking it.
My favorite scotch so far. Seemed a bit smoky or peaty but I liked it!
This was terrible. Smells and tastes like cough syrup.
Bold, touches the nose. On the rocks, has the faint odor of wet tobacco.
I can't imagine what kind of palate you'd need to have to think this tasted good. I thought I was drinking a liquid hockey puck for all the rubbery / polymer flavor I was getting from it.
Fantastically party. Great aroma. Smokey taste lingers for hours.
If I could give it 0 stars, I would. I felt like I was drinking mulch. There are no words to describe quite how terrible this tastes.
This was the most unpalatable thing I have ever tasted.
That was harsh.
Holy smokes! This was a peat bomb and went really well with some korean beef ssam. Definitely a malt you would want to pair with some good bar b que. Although this isn't something for me, my father in law would love this.
I guess I do not like peaty. This was awful. I have never poured out alcohol before but this was the first. Smelled... almost medicinal plasticy? Everything tasted burnt and charred smoke, but so overwhelmingly that any other notes were lost. Choked out I probably should say.. Steer clear Flaviar please remove this trash from your welcome taster!
This was nasty. The first observation was that it smelled like a wet ashtray - that's not a good 'smoky' aroma. The taste wasn't much better.
Very poor flavor with no back end. It tasted like the hearts were just put into the bottle with no aging.
Islay single malts are either love 'em or hate 'em. There doesn't seem to be an in-between. I love this whiskey. It is spectacular and very much what I'd expect from an Islay. It will be fun to see what comes out of this distillery once they've been around for a while. They're still pretty young, yet.
Far too smokey for my taste...
Abso-f-ing-lutely not. Undrinkable. I hate this kind of scotch - not anyone's fault - but you hit on the one thing I hate to drink. I would rather drink mineral spirits. I didn't get the smokey taste - this was pure peat with a chemical aftertaste. I like campfires, and smoke (I make a wicked smoked brisket), but this is simply an affront to good smoke. One could perhaps say that this is my grand-mothers luggage left in the airport for too long. It reminded me of that. Also, I rarely rate anything a one star - and remember this is my taste preference. But, I can't be un-biased. This type of scotch is awful.
Nearly undrinkable... I never would have tried this but it was part of the starter set... There was a forest fire on the same day I tried this... I found the air outside to be refreshing after smelling this ash tray
Very tasty. Love the smoky taste. It does not stand out over other Islay scotches but still very good.
Too much pete and smoke for me. A bit harsh on the pallet.
There was a lot of smokey taste, but it is a disgusting drink. Tastes and smells like some awful medicine that has a very powerful aftertaste. Not worthy.
Too smokey for my taste. Will not order this one.
0 stars if possible. Absolutely disgusting
Very peat forward, smokey with a long finish. Hard if you don't like that flavor combination as it lingers
For sure one of the best tasting Smokey scotch I've ever had. The flavor doesnt hit you hard but it is the first thing you'll taste. Personally I am not a fan of this much smoke and I wouldn't purchase this. But it is very good, and I surely enjoyed the drink. This is perfect with a cigar.
So far I am 0/2 on liking scotch. May not be my thing, or maybe I haven't found a good scotch yet. This tasted awful to my group of family and I when we tried this in a sampler.
Not really my thing at this point but I am new to be fair. Taste a bit too medicinal for me. If that is what people mean by "peaty", then I don't see it working for me. Got better with a little water added though.
Not too much peat. It's a very nice Scotch.
I personally felt is wasn't very well balanced and at times just finished with an artificial taste
Definitely not a fan of the Smokey/peat flavor
Peaty isn't my thing, but this is pretty good. Smoky. Tastes like it's drinkable in a high end bar with big plush chairs.
Tasted like it needed a few more years in the cask
Contrary to what others say, I love the smokey taste and smokey flavor. I can smell fruity notes, but can't exactly taste them. The after taste isn't smokey and does stay with you for a bit. I'd say this is an enjoyable everyday Scotch that can use to tune the day out. I added a small ice cube to define it more on the relaxing side.
I couldn't stop smelling it. Great scotch!
Horrible, with a nauseating aftertaste. I had to check twice to confirm I want drinking something better suited to cleaning paintbrush or at the very least a pine cleaner.
Love scotch. But one comment in here sums it up perfectly for me... like drinking a campfire.
Maybe it's good scotch but I couldn't tell you because I hate scotch I tried it but couldn't do it
Did not like this at all. Way to smokey and not a fan of the peat.
Love! I can't stop smelling it! Smoke, butter, salty air, ocean, peat and more. So complex. Then the taste, peat, smoke, salt, hay, caramel, rich mouth feel. This tastes far more mature than it's relatively young age.
Enjoy the smell of the smoke. The pepper hung on my tongue and I got a little of sweet when came down. Nice, but is my first scotch taster, so will wait then make decision on purchase.
Can't figure out what it is but this one didn't appeal to me. Too strong. With a little water, the flavour came through without the strength and it was nice but still not my favourite.
Surprisingly complex, given the pale colour. Strong smoke on the nose, but not nearly as harsh on the palate. A very smooth, clean finish, with a pleasant amount of smoke lingering. A good introductory whisky for someone looking to dip their toes into the smoky waters.
I literally cannot get enough of the smell of this fine whisky. I feel kinda weird saying this, but I huff it because it's so good. But lest you think that it's all fumes, I guarantee that the taste is at least as good as the smell!
nice
I purchased this one day as I was looking for a well priced Islay. While this is a midrange for most scotches of this year, I felt the flavor and peatyness was excellent. I just picked up a second bottle. YUM!
Very enjoyable dram from the youngest of the Islay family
Increíble producto.. súper recomendado ..!
Stellar!
I tried. Scotch is just not for me. I'll stick to Irish and bourbon.
Like a fine athlete cut down in his prime. I lament that this expression could not have developed fully. To call this scotch young would be like calling veal a steak. If you enjoy moonshine, you'll likely enjoy this. Still better than 2 Gingers radiator wash though.
Definitely on the young side, but there is so much going on here. Not as peaty as many Islays, but the peat is still appropriately present. Malt shines through as does many other notes (light fruit, sherry, and yes a hint of the ocean as others have posted). Every pour from the bottle reveals more complexity. This is one of my current favorites. I'm looking forward to the upcoming offerings from this distillery.
Really like it
Far surpassed my expectations. Great balance of peat and sweet. New top 5.
This is a delicious and satisfying Scotch that punches above its weight. A must buy for any Islay lover at this price. It smells heavenly and balances the sweet and peat perfectly on your tongue. Water of life indeed!
Lovely smooth flavour less peaty than the southern distilleries
Heavy on the smoke with a slight butterscotch overtone.
Young scotch, peaty without a lot of smoke. Nice pear like finish.
Not for the faint of heart, great smokey peat Flavor, not a rookie scotch. Complex and wonderful
A smooth young spirit great for an end of the day drink.
Like drinking a campfire. Too... much...peat
Wow! For such a youthful spirit it's got so much going on. Light peat with a punchy oceanic note. Grain and barley flavors interspersed with surprisingly fruity pear and grappa notes. Love this stuff!
Hail to the peat! Delicious.
Absolutely outstanding. From ordering, to receiving, to the first taste. Highly recommended
long live the peat
I've been drinking this as my go to since I found it about six months ago. Stewart
Supérieur !
Load more reviews
Back
A Dram for Your Thoughts
Cancel