Price, Shipping & Taxes may vary by state and will be recalculated at checkout.
Authenticity Guaranteed
We guarantee every product we sell is authentic.
Free Shipping
Flaviar Members get free shipping on their orders.
Buyer Protection
Money-back guarantee if things go wrong.
Remarkable booze that would revive the living dead.

When the white walkers stumbled about in Westeros, we knew Johnnie Walker had to do a special expression with a pun on it. And it's here, both winter and a limited edition of blended Scotch Whisky celebrating the unstoppable force of the pale ice zombies. HBO and JW owner Diageo teamed up and created something to soothe our waiting aches before the last season comes next year.

It's a cool blend of two single malt Scotches from Cardhu and Clynelish distilleries in northern Scotland, the real place by the Wall. It's meant to be served glacial cold and when you put the bottle in a freezer, the white and blue thermochromic ink will glow like the diabolical eyes of those fantastic ghouls.

And how do spectral man-eating monsters taste? Probably not great, but luckily, the White Walker blend tastes amazing with rich vanilla and red fruits flavors. It's smooth and unstoppable, like if the Night King played a sexy sax solo while his minions ate your face. So when Westeros is finally invaded by the zombies, you'll have a strong companion to keep your sword calm. How do you say "cheers" in Skroth?
Category

Style

Region

Country

Alcohol

Distillery

Age
Flavor Spiral™
About The Flavor Spiral
What does Johnnie Walker The White Walker Edition taste like?

The Flavor Spiral™ shows the most common flavors that you'll taste in Johnnie Walker The White Walker Edition and gives you a chance to have a taste of it before actually tasting it.

We invented Flavor Spiral™ here at Flaviar to get all your senses involved in tasting drinks and, frankly, because we think that classic tasting notes are boring.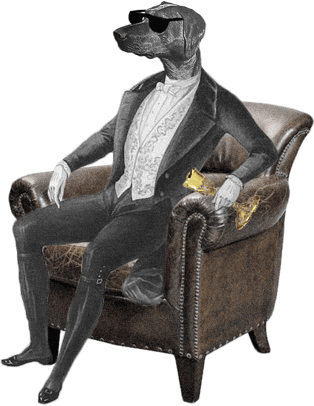 Dog Dogson's
Smartass
Corner
Whisky or Whiskey? The spelling differs geographically. In Scotland and some other parts of the world distilleries usually spell it Whisky; in Ireland and USA they spell it Whiskey.
Tasting Notes
Appearance / Color
Amber.

Nose / Aroma / Smell
Sweet caramel on the nose with notes of soft spice and dried fruit.

Flavor / Taste / Palate
Delightful blend of seasoned oak, vanilla and spice notes with a touch of cinnamon.

Finish
Warm, spicy and lingering.
More drinks we think you'll like
Ratings & Reviews
I really enjoyed this bottle. Unfortunately, it didn't last long. It will be missed.
Got it for $10 at Trader Joes. Really can't beat it for that price, just as good as a lot of your typical $30/$40 bottles. At $10 I wouldn't hesitate to buy again (who would?) but at this price would probably spend a little more and go with a nicer bottle.
an ok blend. Nothing amazing, but nothing terrible either
Smooth and best served chilled, if not frozen. It pours out like honey.
Not bad at all. Sweet with hints of apricot and honey. Very smooth and a medium fjnish
I'm not a well-articulated reviewer but this was the smoothest scotch I've ever tried. Nothing dry about it. Like others say it's best served chilled and to me, it seemed to have a very slight minty effect to it.
Interesting taste change with temperature change. You have to try it as cold as you can get it, then at room temp.
OH, to fall in love with a drink destined to disappear... This is nothing like the JW Red or Black, which is probably why I like it so much. It really reminds me of a highland single malt. I've bought 3 bottles of this over the past year, and at this price I'd continue buying it forever. So I'm waiting for the stock to disappear before I have to find another budget priced gem.
Normally I like scotch neat, but this chilled is really nice.
You don't drink it without mixing. Made tons of White Walkers with it. Amazing. Make sure you keep it in the freezer.
Very solid blended scotch. I honestly believe it is best served ice cold straight out of the freezer because you really get those nice notes of smoke, caramel, and toffee/butterscotch and it goes down much more smoothly. Adding drops of water seemed to bring out more of the oakiness. It's also interesting how the flavors seem to shift from sweet and mellow to bold and woody the warmer the scotch gets but overall it makes for a good sipping experience, almost like trying a chilled wine. Great experience for the price!
Flavor full ice cold sipper. Inexpensive and ready Easy to enjoy.
Tastes like Red Label mixed with something else in a fancy bottle that you pay extra for.
Thank so much for being prompt & delivering on time!!! Very satisfied with your services.
Could not drink it at room temperature. Put it in the freezer to chill and it came out quite a bit better. Thank you to Kurt for that suggestion.
It's Johnnie Walker. it's a gimmick. Try it if the price is right but your money is better spent elsewhere.
Very nice and great for sipping. Kept mine in the freezer, where I keep all of my brandy anyway. I like my alcohol ice cold without the ice to water it down.
Classic Johnnie Walker. Solid blended blended scotch whisky and very drinkable. Interesting cold, but better at room temperature.
Was not expecting much, more of a novelty thing. Was actually pretty good straight out of the freezer.
The bottle is neat looking and I'm planning on saving it. The whiskey itself was harsh and had too much of a bite. Don't plan on purchasing that one again.
A good blended scotch, Great at the price, good for entertaining close friends. Best when cold to freezing..
Really drinkable, and they're not kidding when they say keep it in the freezer. I really enjoyed this bottle. One star off because it was a tad sweet for my taste, but I would enjoy again.
Black will always be a favorite...white was a bust. Tooooooo sweet...won't even serve to company... wasted good Texas $ on white trash!!! Not sure if I've been clear enough!!!! A. M. Fuller
Very harsh bite but decent flavor, good go to
Pass on this one for sure
I've got this one sitting in my freezer. It's great how the flavor changes and becomes smoother as the temperature rises.
Not as smooth as I expected
I liked it as a nice everyday whiskey. Smooth and sweet caramel taste.
It's not amazing..I'd repurchase as something to share with guests. What I did notice is because it is so smooth it is quite sneaky.
Out of the freezer this is good way to finish the night off. It's not going to win any awards but something novel at throwaway price point
nice and smooth. has a sweet taste, no after taste or bitter finish or burn.
Its a descent blended Scotch. I find that the flavors are more noticeable when room temperature.
Decent addition to Game of a Thrones watching when pulled from the freezer, but that's about it.
Surprised at how good it was. I thought it was just a gimmick, but for the price, a decent scotch at a great value
Very light and mellow in comparison to others in the JW line. Nice, but may not be for those seeking a great deal of complexity.
Very spicy and woody tasting. Blood flavor may not appeal to all but I like it. I usually don't drink blended scotch but found it a good mix of flavor and drinkability.
JW Green Label is my usual go-to for blended scotch, so my expectations may be out of line for this $25 bottle. The best thing about this JW offering is, unfortunately, the bottle itself. The contents of said bottle taste like a sweet-and-sour blend of second-hand near-vinegar, reminiscent of metallic Red Label (that is, if my dog had pissed menstrual blood into it).
I'm not a big scotch drinker (more brandy or bourbon) and I really don't like peat, so I actually really liked this scotch, for me it's easy to drink. It's at its best when left in the freezer for a day or 2.
Meh - not great cold, not great with just a little water - I was disappointed after opening the bottle
I have to let this actually warm up a bit to really get the fullness of the blend.
Nice for doing cocktails. As a Black Label but more sweet and light. Easy to drink when coming from the fridge.
Nice smooth blended scotch.
Keep it in the freezer Best blended Scotch wiskey
Smooth, but not very distinctive
New to the scotch scene. Not the best ever, not bad though.
Taste smooth, I decided to had an ice cube instead of keeping it chilled.
Johnnie Walker never lets you down. Great sipping whiskey on New Years. I'm going to buy another bottle. My friends were impressed.
Surprised it was as good as it was. Not a bad pick for a gimmicky buy.
Finishes a little metalic, pretty sweet too. Cool bottle affect.
Pleasantly spicy
OMG!! I loved this! I initially bought this to make mixed drinks, because I thought Johnny Walker would make a really good whiskey for a TV series promo. How wrong was I? Extremely wrong! I tried a straight shot of it and was blown away on how smooth and wonderful it was to drink straight. Definitely recommend people to buy if there is any left in stores.
I was absolutely pleasantly surprised by this Scotch. It was delightfully drinkable. yes, too many "ly's". we loved it
This is just an absolutely great middle of the road scotch that tells friends it is time to celebrate one another far more than to compare notes about the discrete hints of aroma and flavor that come from a 20 year. This was out of sight!
Tried this as my first scotch and lemme tell ya I was mixed on it. I am not a big scotch guy I found out but this is definitely a interesting option out there and the bottle alone demands respect and priceability.
Best scotch I've ever had. Smooth, tasty, just a down right good drink . I drink it neat or two fingers with two ice cubes. Delicious
It's spicy and goes down smooth since you have to freeze it. Flaviar's price is cheaper than Costco! Brilliant!
Nice for a daily drinker, has the classic Johnnie Walker taste to it.
Fine for the price. A little sweet for my tastes. Best super cold as the instructions recommend.
Johnny Walker is a trusted and known brand. This bottle is no better than Red Label at a Black label price. The design is beautiful. Glad I bought one but not sure I'd buy another.
Decent scotch which tastes much better on ice than neat. Hints of caramel and spice which are very subdued when neat but stronger as it gets colder.
This drink was full of sweet aroma. The sugars and honey take over the other aromas. You can sense some other spice scent, but not much. The flavor is extremely sweet. I found this to be ok when room temperature, but when served chilled out of the freezer the best.
Amazingly good for a low price.
Definitely needs to be cold - even cold it tastes like cough syrup
tasted fairly medicinal, not something I'm a fan of. For a walker, it wasn't bad, but it seems like it was supposed to be special and wasn't.
Doesn't really taste like a Scotch. It actually is really sweet for a whiskey. The caramel and butterscotch flavors are very pronounced.
As far as Walker is concerned, this is a 6. As far as whisky is concerned, this scotch has a unique flavor profile that should be experienced. Style points for bottle not included.
I really liked this scotch. I of course bought it for the novelty because I'm a big fan of Game of thrones. It has a saying on the side of the bottle that showed up when frozen and this scotch is made to be frozen. Usually this takes away from the flavor but not this blend. Not only is it smooth and flavorful frozen, but it continues to evolve as it warms up giving each sip a new depth. I was really impressed with this and will be buying another bottle.
Sweet, spicy, kinda weird. But I like game of thrones so I bought it.
I found this whisky just Okay, nothing special to it at all for me. I'll try it cold like others suggest and maybe that will bring out more taste. I did not get the warm fuzzy feeling after drinking, or while drinking, this drink like I do with most other whiskeys.
Smooth, no peat an easy lighter sip
Very similar to jonnie walker black label but the addition of the game of thrones aspect was a nice touch
Smooth, a little sweet. Nice warmth after taste. Perhaps not the absolute best whiskey I've ever had, but good on a hot night.
There is a reason they say to drink this cold..... bottle is cool at least
sipping. Use this for mixers, not for sippin.
Would use this for mixers, not for sippin.
Meh. Cool bottle.
It's a treat cold or room temp! It has some sweet caramel notes
I mean it's decent, but it had to be bought for thrones.
Absolutly trash
I don't usually like scotch, but really enjoy this out of the freezer. Cool bottle. Glad I purchased a couple bottles.
It was one unexpected flavor, Smoke vanilla spicy flavor great for friends and gatherings
This is good version of Johnnie!! Plus big fan of the GOT show
I would never get this again. Its flavor was just bad.
First time trying a blend, it was smooth and very popular in my house, going to need another bottle.
Very average. Cool bottle.
I keep revisiting this hoping for more. Frozen is tolerable but super boring. Warm it has a bit of a burn at the end. Nothing really stands out except for the bottle wrap. Put in a couple thimble full of water and this is pleasant with the vanilla being pronounced, not a good representation of Scotch for this price point go for Glenffidich 12.
It was like 5 when not in the freezer. Once it was frozen, it didn't taste good at all. Overall sour taste is what I got from it.
Love it...very forward on the vanilla and caramel. Deceptively sweet for a scotch. Not sure traditional scotch drinkers will like it...
Did not enjoy.
Amazing! Smooth, palate pleasing whiskey for a great price....at Costco.
Loved it everyone that tried it loved it very smooth
Nice taste, when it warms up it changes.
Not as good as the black...
Could be one of my Favorite Walker's, what a surprise! Smooth, clean finish and nice notes. Winter is here
Different. Keeping in the freezer for me is new.
Closest to Red Label. Not bad, but not great. Add water and/or ice for this one for sure.
The taste is amazing.
Winter is here. I'm sipping this on the coldest night of the year, with temps (F) in the single digits! The whisky? Well, it's unique. The packaging is lovely, if a bit gimmicky. The whisky itself is very reminiscent of a cognac; dried fruit and spices, but with a fairly heavy viscosity from the freezer. As it warms, it thins, and the character changes. Maybe more vanilla and less herbal. As many other smarter people have said, freezing this is probably the best way of enjoying it as it's simply not that great otherwise. I'd put it somewhere between JW Red and Black. Overall, very glad I tried it, and I'm certainly enjoying it, but one bottle is enough, thanks.
Nothing special, just a nice drinkable blend.
I shared with some friends that are serious scotch drinkers and they all enjoyed it. Very smooth and is very appropriate for a winters night. I am buying more bottles.
Too grainy. Not smooth. Similar to Red Label, and altogether a poor blend. Tasted at room temperature, though the bottle recommends freezing (not a good sign).
Cool bottle, big GOT fan, not so great scotch. But oh well, will be pouring it when winter is here
I did enjoy it. Not my favorite go to choice but it is good. I have one more Im saving for a special day with some friends.
I loved it. Very smooth going down. Essences of oak.amber and a little sweet. I definitely recommend this. Thanks
Smooth and cool bottle.
This is the first blended I've ever had. Can't say I'm a fan of it.
Blah
Great designer label ,better than Red Label. I feel it is priced right and it looks good on the shelf. you could serve it at poker night with friends if they drink JW. rate it 6.5
Red label- frozen.
Love it, best served straight from the freezer, the flavor is sweet and evolved as it warms up. Great blend with a very unique bottle presentation.
7.8
Disappointing for a Walker. Clearly slapped a designer label on a JW Red to appeal to the broad, GoT audience. Bummed I spent so much on this one. Should've wait and splurged on a bottle of Talisker.
This blend is unlike any of their bottlings (much sweeter). If you think it tastes like Red, you need your taster fixed :P Also, did you freeze it? It tastes wholly different frozen.
Great bottle but I cannot say the same about the taste of this JW. I would say that it is better than Red Label but that's all the good stuff I can say about it.
was not a fan the mixtures were not that great of a taste I did enjoy the bottle but definitely not a favorite at all
I thought it was smooth and light much like the highland strain I all ready love.
This is the first blended scotch I've had. I can't say that I enjoyed it much, but it may be that I have no point of reference. It wasn't awful.
spice, sweet, smooth and little fire. I dig it
Pretty spicy up front. Decent whiskey, but nothing special.
smooth, great taste, does not loose flavor after sitting on ice.
Nice and cold
Definitely impressive, You can taste the white walker...it feels cold going down, if you can believe that. Definitely a wonderful tribute one of the best shows to air on modern television...
Quiet nice I was expecting more from it
Easy sipping with hints of vanilla and cinnamon. Better than Johnny Walker Black for sure!
As a huge fan of the show, I had to buy this when I saw it. JW isn't my favorite, so I didn't expect it to blow me away - but it did. Freeze the bottle, and enjoy a unique expression that is nothing like their other labels. It is immensely tasty, very smooth, with a much sweeter body than the others. And the bottle is really cool!
Acetone, young grains and some light honey and malt... meh
Good
Taste like Fireball. Cool bottle is the extent of positives I can say.
I found it different from what I thought it would be it had a highland taste I loved it
Good, not great. Still has a bit of a bite when served ice cold.
Almost a liqueur when served cold. Abit harsh on the back yet enjoyable for a blended whisky
Very drinkable, for a fun marketing bottle
This is a solid offering from Johnnie Walker. As someone who typically drinks my whisky neat, I tried it that way and it had a bit of a bite, which isn't entirely a bad thing. Based on the label I threw it in the freezer. This smoothed it out substantially but when super cold it drank more like a grain scotch but as the glass warmed a bit the malts at the heart of the blend started coming through. Gimmicky, perhaps. My favorite, not by a long shot. Waste of money, definitely not. This is a bottle that any Johnnie lover should keep in the freezer to pull out as a conversation piece.
I enjoyed it cold and as the bottle said it does present different flavors as it warms to room temp.
Tolerable at room temp, undrinkable when cold; JW is now officially the Coors Light of the whiskey world with this bottle's packaging.
Worst whisky I own. Straight up lighter fluid
Sweetest, smoothest Johnnie Walker I've ever drammed. Does not drink like a scotch, and definitely don't need to add water or ice! I froze it to see what happens to the Special Edition label on the bottle, and it made the tasting extremely cool and smooth. Definitely smell caramel and the taste was liquid honey. Maybe a little too sweet for some, but no lingering taste to speak of. Great scotch starter for an introduction to scotch, but may taste water down for the seasoned scotch drammer.
Load more reviews
Back
A Dram for Your Thoughts
Cancel