Price, Shipping & Taxes may vary by state and will be recalculated at checkout.
Authenticity Guaranteed
We guarantee every product we sell is authentic.
Free Shipping
Flaviar Members get free shipping on their orders.
Buyer Protection
Money-back guarantee if things go wrong.
Jameson Caskmates… two heads are better than one.   
 
Back in the late 1700's, there were two powerful distilling families in Ireland—the Haigs and the Steins. John Jameson was originally from Scotland, but married into the family and moved to Dublin in 1777 where he was put in charge of the new Bow Street Distillery, founded in 1780. He acquired the entire operation in 1810, and the Jameson & Son Distillery Company came into being. 
 
Jameson used to enjoy sharing a drink and a story with his workers at the end of their work shift, and to this day, you'll see two barrel men balanced on either side on the bottom of the label. These two men symbolize the generations of Jameson workers who have labored with passion and commitment to producing Irish Whiskey. Since then Jameson has become the most recognizable and best-selling Irish Whiskey in the world with a wide-ranging product line delivering over 56 million bottles of golden Irish nectar each year. 
 
So… the head distiller at Jameson was having a late night conversation with the brewmaster at Franciscan Well Brewery in Cork, Ireland. The two men hatched a plan. Jameson would send over a bunch of empty Whiskey casks and Franciscan's would use it to mature their barrel-aged Stout lager. Then, he would send those casks back to—you guessed it—age the Irish Whiskey. "Caskmates," get it? 
 
Turns out that this was a bloody good idea! What you get is a classic Irish Whiskey that radiates an aroma with a subtle hop-iness and a few crushed almonds, among other things.
 
 
Category

Style

Stout cask finished Irish Whiskey

Region

Country

Alcohol

Distillery

Age
Flavor Spiral™
About The Flavor Spiral
What does Jameson Caskmates Stout Edition taste like?

The Flavor Spiral™ shows the most common flavors that you'll taste in Jameson Caskmates Stout Edition and gives you a chance to have a taste of it before actually tasting it.

We invented Flavor Spiral™ here at Flaviar to get all your senses involved in tasting drinks and, frankly, because we think that classic tasting notes are boring.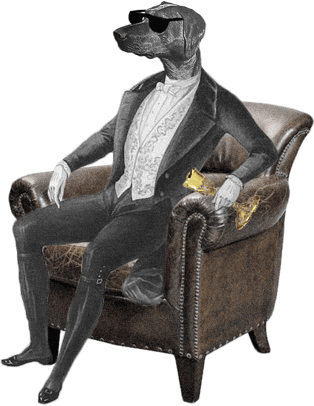 Dog Dogson's
Smartass
Corner
Whisky or Whiskey? The spelling differs geographically. In Scotland and some other parts of the world distilleries usually spell it Whisky; in Ireland and USA they spell it Whiskey.
Tasting Notes
Appearance / Color
Citrine.   
 
Nose / Aroma / Smell
Pear and ripe apple with a bit of hops and clove.   
 
Flavor / Taste / Palate
Marzipan and hops with cocoa and oak. 
 
Finish 
Remarkably, it lingers with the essence of milk chocolate and butterscotch. 

More drinks we think you'll like
Ratings & Reviews
Smooth... just to sip.
Smooth . Easy drinking and tasty.
Smooth whiskey and easy for new drinkers. A bit strong on the finish. No change in Flaviar with the addition of a small amount of water
Nope - banofee
This was amazing. I drink whiskey with ginger-ale. But this was so delicious that I plan on trying this neat. At that price point, you can't lose.
For mixing into cocktails. Too simple for neat tasting. Stout cask does bring weight and molasses to stereotypical Jameson's.
Value-wise, it's an easy pleaser. Depth and subtly is found elsewhere.
As much as I liked Slane this one was disappointing for me. The nose was very mildly sweet with alcohol overtones. The taste was more bitter than I was expecting. I threw it over ice with a little ginger ale and I got a light chocolate taste so it worked out in the end.
Smooth and rich flavor. The chocolate is definitely present. Very solid Irish whiskey, especially for the price.
This is a pretty decent Whiskey. It's not the best on my shelf but for an affordable offering I'm happy to shoot this, drink it straight, or mix it with soda. A decently well rounded middle shelf offering.
Nice, smooth Whisky with some herbal tones.
If you like Jameson, you'll like this. Normal flavors of Jameson, but the finish is distinctly a stout beer. It's a strange sensation, and definitely welcomed!
I really enjoy this Irish, very light and zesty. Can't wait to have it outside in the summer.
Excellent all around. Lots of dark chocolate on the nose, creamy with latte, cocoa and spices on the palate and a satisfyingly smooth and warm finish. Very satisfied with this bottle and would recommend for any Stout lovers.
Great all around whiskey. Straight, iced, with a cigar or without. My go-to.
Got this in a tasting kit and it's a great whiskey , alot more flavour that I expected and possibly my favourte bottle from Jameson.. Will definitely buy a full size bottle now
A nice change of pace when you don't want to fill up on a pint of Guinness
great unique finish some sweetness almost chocolatee
Smooth, sweet flavor, mellow and very enjoyable
Has a nice sweetness to it. As far as cheap whiskeys go, it's pretty nice.
Love the way the cask mellows out the burn.
Sweeter creamy rich mouthfeel. A fun variety to the original. Keep both on your bar.
Smooth, sweet very flavorful and enjoyable
Primarily a bourbon drinker but love all types of whiskey. Jameson's Caskmates Stout is an extremely interesting blend of different classic flavors surprisingly packed together. Nose-being a bourbon drinker I can definitely smell some rye and citrus notes which is extremely interesting for an Irish whiskey. Smoke, brown sugar. Palate-more of that rye spiciness some sugary whip cream ground coffee beans. Finish-pretty long more coffee notes sort of a orange citrus zest similar to a bourbon finish tops it off with earthy notes specific to this region of the world. Great blend for an Irish whiskey 8.7/10
Really liked this one. Normally not a fan of Jameson but the this has both a smoother and richer flavor than the original.
Absolutely love this bottle. The stout bring out a chocolate flavor to the already delicious Jameson.
Jameson with a chocolate flare
The stout barrel influence adds a smoother finish and taste than regular Jameson (which I like also)
One of my favorite whiskeys, taste of chocolate coffee and I love it. Cheap price tag helps.
my go to
One of my favorites for the price. Goes extremely nice both - naked or in Old Fashioned - styled drinks (especially with Jameson herbal bitters)
Smooth for a Jameson. Nice chocolate after taste.
My go to whiskey. I can drink all night long. I enjoy the smooth story finish
Smooth, not peaty
This is my favorite Irish Whiskey.
great for coffee
Very smooth and sweet. Easy to drink. Nothing complicated about it.
Probably great for mixing, but just not a lot going on there.
I really enjoy this. It finishes almost creamy just like some of my favorite dark beers. I'd suspect if you aren't a fan of dark beer that some of the flavors will he wasted on your pallet. If you are, pour a few fingers on the rocks and splash some water. Pair with your favorite dark beer and enjoy.
It's sweet and adding a bit of water helps the sweetness come out more. But something about it is spicier than I'd like. Kind of gives me heartburn.
My usual minimal water approach to this resulted in blue language. However, a reluctant extra slug of water resulted in unexpected Jameson magic transforming this into a worryingly easy session dram! I checked this 3 times within the hour to be sure...
Nice and smooth, was an huge hit for a big company..
Love the aroma and it tastes really great. You definetly recognize the stout. Really like this whisky
I really liked this one from the "Oh Dear, It's Beer" tasting box. I think I'll buy this bottle. Delicious. Can definitely taste the chocolate. Mild. Easy to drink.
Color is particularly dark for a whiskey, but still clear glossy. Nose is earthy, with notes of prairie grasses and dark chocolate. First sip is very smooth, at first almost hard to perceive. Them subtle cocoa notes arrive, followed by a delicate sprinkling of cinnamon. As I take a second and third sip, earthy notes, perhaps hops, but very subtle and not very bitter, present themselves. The finish is essentially a short linger of the cinnamon and cocoa. The overall flavor is subtle but excellent. Unfortunately, the flavor doesn't stand up well to any extra water or ice. I can't help but wish the flavors were just a little stronger. A 90 or 100 proof version would be fantastic.
You know it's Jameson but there's something more. Slightly oily. Less vanilla. Floral. Spice (in a separate tasting). Maybe oak. My wife loves stouts but not a whiskey fan yet she enjoys this. Very smooth
This was some very smooth Irish Whiskey. Highly Recommend this bottle.
One of my favorite of the Jameson offerings. A nice sipping whiskey for the price.
Nice, drinkable and smooth. A very pleasant surprise.
I fine sipping whiskey, and I think I prefer it over the other Jameson selections I have tried.
My favorite Jameson version to date. Great balance between flavor and price.
Wasn't too overly impressed. Couldn't taste the stout nor an impression of it. Very standard Jameson just slightly aged taste. It's a bit overpriced for the taste.
Surprisingly drinkable! Chocolate meets stout for something you can sip on all day!
Very smooth and great finish.
Good flavor, enjoyed this more than most Jameson.
A new favorite of mine, preferred over any of the other Jameson drinks. Good start and finish, great for sipping without additions, my go-to when I'm not looking for a strong traditional scotch.
One of my new favorites. Smooth but with a kick.
I liked it , made a few Irish car bombs, went and sat down pretty well
Very very smooth. I normally avoid Jameson like the plague but this one really surprised me. Sweeter taste than I expected.
Good drinking whiskey.
I definitely pick up some notes of coffee and chocolate that I don't in normal Jameson. I definitely enjoyed trying it.
A tad mellow, but enjoyable
I prefer whiskey to taste like whiskey, not hops.
My favorite jameson...even get people who do not normally drink whisky straight to give it a go...and no complaints yet
I received this as a birthday gift. It was fantastic. A mellow but fullbodied flavor. I wouldn't have chosen it for myself, but I am certainly glad someone chose it for me.
Very mellow, but not much character.
One of the most smooth whiskeys I have had.
A bit more mellow than I would like.
Always a Jameson fan. But this one is one of my favorites. You can drink think on any occasion and feel great about it.
Great for a quality irish old-fashioned but to bitey for my liking
Very nice and smooth! Well worth a purchase!A bit mellower than the regular Jameson
I only bought because it's an older bottle that has a different label than available now. It's the same as the original and arrived damaged.
Very smooth... alltime whisky
Love this one! great finish
Very nice and smooth! Well worth a purchase!
Like it
Nice stout aftertaste
Very nice. A bit mellower than the regular Jameson I usually drink. Great night cap.
Nice taste but I like regular Jaminson
Incredible smoothness and fantastic finish.
Good but not smooth original jameson is better
Nice, but nothing more. Terribly overpirced here...
Great Stout aftertaste
Chuck for your buck, one of my favorites.
I love stouts and porters and this was an excellent pairing. Felt chocolatey with a smooth finish. Really enjoyed this one.
Having the Stout edition (being a huge stout and porter fan) This was very smooth with nice chocolate notes with the slight bitterness of the stout along with the typical Jameson taste, this is awesome. Worthy of at least a taste!
Not as good as black barrel but, still very tasty
Great
Really enjoyed it. Very smooth. Definitely taste chocolate notes and cream.
Love the stout edition not sure about the ipa
I got the stout version and was very pleased with it. Smooth with hints of malt and coffee.
Creamy. Friendly. Malty.
Very fruit forward and sweet. Really delicious.
Smooth and easy to drink, interesting the aroma of hops along with the caramel, coffee and ripe fruit. Medium to long sweet finish
Good solid drinking whiskey.
Everything!
Sweet and smooth. Very tasty!
I started my whiskey love affair with Jameson but have since moved to bourbon. I'll always have a fondness for Jameson and this one is a more complex and interesting iteration than the original. Delicious!
Love it
Irish stout version.
A great smooth whisky
Bold!
Great as a side shot with a good IPA or porter.
I have to say Its enjoyable. Im not a fan of Jameson, but this is something cheap to keep around.
Not a fan. Far too fruity
Good as I am not a big fan of regular Jameson but the caskmates series has a deeper flavor profile.
Yep, this is better than many of the $80 bottles of whiskey in my bar. Great flavor.
This isn't bad, but prefer standard Jameson
Definitely more refined than it's standard variety, deeper flavors with more bite.
Really great tasting whiskey. It has become one of my top five bottles to have on my bar.
The black label is good whiskey. This one is not.
Very good Irish whiskey. Good everyday drinker
Finishes a tad Smoky for my tastes
Smooth and sweet
Smooth. Mild aroma. Finishes smooth. Quiet overall.
My go to drink. Smooth finish
Would have to say Caskmates is probably the favorite of my collection.
Easy drinking and very smooth
Love!
Smooth and enjoyable anytime
Thanks ing
I have the stout version. Quite good.
too sweet for my taste
Beautiful blended taste. Great whiskey with a bitter aftertaste
Being a Jameson fan I do have to say this is now my favorite
Good for the price
Kind Of sweet, almost like Canadian.
Lacks character. Offered no true differentiating flavor from true Jameson.
Love this. Creamier then the original.
Great go to. Nice flavor and easy on the pocketbook.
Great taste
Solid whiskey choice. Smooth, flavorful, warm.
A great alternative for Jameson loyalists
Purchased in their three pack and was my favorite of the three.
St. Patrick's Day norm.
Decent, nothing to write home about but I'm not mad at it.
Slightly clinical taste, perhaps it was the bar, but a nice enough finish and easy on the palate.
It's okay, but really didn't care fir it. I won't buy it again!
I really enjoyed the Caskmates from Jameson. Nice warm beginning, smooth but yet let's you know what you sipped, and a crisp finish, but the in between is the best, carmely and almost buttery along with fruit hints, nice mouth feel. All in all very well done, I would think anyone would enjoy it whether your a avid whisky drinker or just to have a sip every once and awhile.
Average at best. I like the smokier black label better
I did not expect to like this but I really enjoyed it. The nose of vanilla was pleasant the entire dram.
I was spectacularly unimpressed with this whiskey.
Nice smooth flavor
Very smooth. Great nose with clear hints of butterscotch and chocolate.
Great!
Excellent flavor and smoothness...well worth the price.
Very smooth
I found this lacking, not as good as I had hoped.
T
Wonderful whisky just mixture of kick and comfort.
Soooooooooo smooth ! With a nice ,slightly sweet finish.I will be looking for more very soon.
Nicest wiskey ever
It was as expected, smooth and delicious!
I'm a huge Jameson fan, this was a great sipper. Very smooth and didn't last long on the bar.
A delicious glass to come home to
Very woody and delicious
This is my go to drink. Mothers milk. The only thing you should add is a glass and ice. Nothing else.
Incredible.
Amazing chilled
Smooth smoky
Smooth and just
A bit sharp, didn't mellow or open well even with an ice cube added.
While more interesting than Jameson, it's aroma still fails when compared to Bourbon. The low alcohol of both scotch and Irish whiskies still disappoints.
Solid go to, great blend for the price
W
Awesome
Another great Jameson whiskey. Everything you expect from a Jameson up front but surely a little punch from the cask (in this case, port) on the back end. Just opened the bottle and nearly half gone.
Easy to drink
Smooth. Best version of Jameson I've had.
Great stuff, me and the wife visited Ireland last year,couldn´t get her away from the bar in Cork.Wonderful .We came all the way from Brasil,could have stayed much longer ,great Irish hospitlatity. We´ll be back.
Smooth as silk
Love it
Love it
Love it
Smooth, quality flavor, a little smoke to it
Great go to daily drinket
Great blend!
The best Irish whiskey I've had so far
Enjoy neat
It's definitely smooth with a nice finish
It's very smooth and drinkable.
The stout finish, and smooth malty opening is exactly what you are looking for in a cask-aged whiskey. Cheers, mates.
I love this one. Goes really well with a stout.
Really enjoy this. Cinnamon flavor.
It's my go to. This stuff is fantastic.
The stout edition is very nice, I'd love to find the stout that was aged in the Jameson barrels for a pairing!
Load more reviews
Back
A Dram for Your Thoughts
Cancel