A straw hats maker gets a bit carried away and his son ends up being a professional Grappa producer. Che bello!
 
Poli was founded in 1898 in Schiavon, near Bassano del Grappa (in the hearth of Veneto, the most typical region for Grappa production), it is an artisan distillery solely owned by the Poli family. Jacopo Poli's great-grandfather took his hobby size still door-to-door on a small cart, collecting pomaces from winemakers. Now the Poli family no longer goes door-to-door, instead, they now use an alembic still with 12 copper cauldrons. Naturalmente.
 
SmartAss Corner:
1) Repetitio est mater studiorum (this one is in Latin!). Grappa is grape-based pomace brandy of Italian origin. Fermentation and distillation must occur on the pomace ('the leftovers' of winemaking), no added water is allowed.
2) Italians also add Grappa to espresso coffee to create a caffè corretto, meaning "corrected coffee". Incredibile.
3) Italian law requires winemakers to sell their pomace to grappa makers; this is a measure that was taken against moonshine operations. They say it works. Sfortunatamente.
 
Category

Style

Region

Country

Alcohol

Distillery
Flavor Spiral™
About The Flavor Spiral
What does Jacopo Poli Luce della Vite Grappa taste like?

The Flavor Spiral™ shows the most common flavors that you'll taste in Jacopo Poli Luce della Vite Grappa and gives you a chance to have a taste of it before actually tasting it.

We invented Flavor Spiral™ here at Flaviar to get all your senses involved in tasting drinks and, frankly, because we think that classic tasting notes are boring.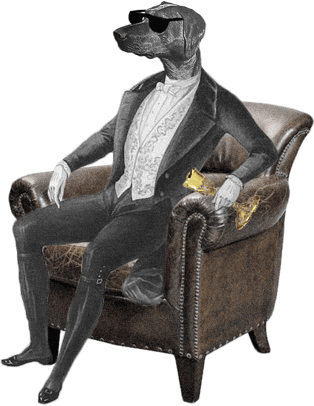 Dog Dogson's
Smartass
Corner
Italians add Grappa to espresso coffee to create a caffè corretto, meaning "corrected coffee". Incredibile.
Tasting Notes
Luce della Vite was the first wine ever produced in Montalcino by blending Sangiovese and Merlot grapes. In 1998, Luce della Vite teamed up with Jacopo Poli to create a Grappa of exquisite quality that honours the terroir from which this outstanding wine originates. This is young-special-edition-single-vintage Grappa. Certo.
 
Appearance / Color
Straw-yellow
 
Smell / Nose / Aroma
Penetrating aroma, green vine shoot, floral - violet
 
Flavor / Taste / Palate
Dry but smooth, harmonious, full-bodied floral and herbal (anise) character
 
Finish
Long lasting, even hot and intense finish
 
Comment
Serve cold, but not too cold (between 10°C and 14°C)



More drinks we think you'll like
Ratings & Reviews
Definitely a quality spirit. It's tasty and flavorful but I am not sure they sit well with my palate.
While I managed to wash this putrid liquid from my glass, its stain will taint my memory until the end of my days. While I try to be considerate that there are those whose palates differ from mine, I refuse to believe that there are people upon this earth that willingly and recreationally consume this. I added the remainder of the sample to some nice coffee as suggested, and I feel that it is my duty to travel to Colombia and apologise to those who worked hard to pick and roast those coffee beans. I would recommend trying a sample, so that your tongue may know rock bottom, and that you may be comforted in the fact that you have known the depths of true despair, so anything you consume from this point onwards will be at least several times better. Thank you for reading, and be careful out there.
LOL - Awesome review!
Awesome name. Honestly this is the first time I've gone out of my way to give a negative review but I felt like it was my duty to protect the people from spending their money on this.
Might just not be my thing. Herbal, very anise-y (wouldn't be a fan at the best of times), and very medicinal. Dandelions, in a bad way. Maybe that floats your boat but I couldn't even finish my sample.
Maybe Grappa isn't my thing. Maybe this is just bad. Either way, wouldn't try it again.
The floral notes were beautiful!
Never again. This is too sweet and basically tastes like cough syrup
Make an Italian cafe corretto! "Corrected coffee" of course. Recipe: A shot of espresso, add grappa to your taste. Enjoy!
Very nice in coffee.
Drinking grappa only occasionally still liked its flavours and quite complex taste.
very smooth. I don't know grappa very well, but enjoyed it very much
not a fan of the grappa
Good flavor. Not too familiar with Grappa but it's full of floral flavors. Very strong on the front end.
One of the best Grappa I had. Sharp yet smooth.
Tasted in a set. Herbal, black tea, quite dry and surprisingly complex. Interesting introduction to grappa.
Not my favorite but really don't know a lot about grappa.
Initial flavor was similar to a tea with more herbal notes and it led into a fruity flavor. I wish they had this available to purchase a bottle of, as I've only tasted it in a sample box.
It is an outstanding, intense, young-special-edition-single-vintage Grappa which has a penetrating birth; while a dry & bold life leads to a long & hot death with a hint of fruit.
Quite nice as grappa goes. Reasonably smooth, but drink it at cellar temp.
Very unique and interesting. There's no oak anywhere to be found. The nose is citrus, rose petals, and plum. The palate is dense thick citrus peel oil, lavender, rose, and intense licorice. A smooth finish is floral with more anise and herbs. Good but complicated.
sweet!
Kind of tastes like plastic and paint thinner on the after taste. The initial taste is sweet, grapes and a bit floral. Not into the after taste, though.
First time trying grappa, it was very good.
It smelled like shoe polish to me. Perhaps I do not have a sophisticated enough palette for this spirit. I'll steer clear of this in the future. Maybe some will enjoy it more than my tasting party did.
What a surprise. The nose is a snootful of acetate esters, but the liquid is a complex mix of sweet floral and fruity goodness followed by a nice mouthful of heat.
I had the same experience. On first sniff I was sure I was about to drink something akin to moonshine. But once on the palate it really shows unique character.
The first time I've tried a grappa and it was not something I enjoyed. I will probably try another grappa in the future to see if its an acquired taste or if theres other I might enjoy more.
When you're tasting grappa you have to know what you're in for. Plenty of it could pass for paint remover and is barely suited to be masked in a strong espresso. But this is a well rounded sipper that tastes of the grapes. Fine stuff.
Oak and anise a bit strong to start with, but still complex enough to enjoy.
This grappa has a strong first flavor and once you get past it, you are left with a pleasant sweetness that is not too much.
Smooth and flavorful
The flavor of this grappa is much more complex, but it reminds me of the flavor of high quality moonshine (high proof corn liquor specifically). Exceeded expectations. Definite acquired taste though.
I could not get past the super strong first layer of flavor. The grape flavor underneath was pleasant but the strength of the first layer was too much to let me enjoy it.
Surprisingly Good - its odd, but in a good way.
Not a fan but wouldn't turn it down either
That's a very special grappa. Aromas are beautiful, flavor on the very suave side.
Sweet. Grapey. An acquired taste.
light and easy going, not the best, but not the worst.
Awful. Glad I only got a sample of it. Half of that sample went down the sink.
Should be called Crappa. Absolutely the worst sorority I've tasted. Complete garbage and a waste of money.
very good taste, light and good body
Light on the tongue, but smells terrible, and the flavor of figs (or dates) overpowers the end. May work well with a cigar, but I'll never ever pay for this to find out. Blegh.
Heavy floral and bitter notes. If you like Campari you'll probably appreciate some of the flavors.
Probably the worst thing I've ever paid to consume.
This is the first grappa I have had and I hated it. Tasted like somebody wrung sweaty socks out. I'm normally a whisky drinker so maybe this just isn't my taste.
Doesn't overpower you with fire or flavor, unlike other grappas I've tried. Very light, very subtle.
Right from the beginning this drink presented a very heavy "Oranges" flavor to me. I slowly sipped the drink in an effort to allow the proper mixing/dilution of the ice and Jacopo Poli to see if perhaps the overwhelming Orange flavor would somewhat subside. It did not and I cannot recommend this presentation. I would not purchase again.
Decent. I liked how it smelled better than how it tasted. Grappa so far isn't something that I particularly like.
Odd and definitely different. Wasn't my favorite. Wasn't the best on the nose but did taste better than it smelled. Had a slight heat and spicy profile to it, definitely carried itself with the consistency of a wine. Decent but just not my preference.
Excellente!
Load more reviews
Back
A Dram for Your Thoughts
Cancel