A spectacular representation of the soul of Highland Park Single Malt.

Highland Park is the most northerly distillery in Scotland on the island of Orkney. Legend has it that it was founded by Whisky smuggler Magnus Eunson in the late 1700s and that he used his position as a church officer to conceal Whisky beneath the church pulpit. Don't assume that "Highland Park" means their Whisky is made in the Highland style. In character, their spirit is closer to a midpoint between Lowland and Islay Single Malts. Perhaps the most famous Whisky connoisseur of all time — journalist Michael Jackson — called Highland Park, "The greatest all-rounder in the world of Malt Whisky."

There's something special about twelve year old Single Malts. Don't get us wrong, there are some amazing ten year olds and NAS Whiskies out there. But there is magic threshold at an even dozen years that we really like. Highland Park Viking Honour 12 Year Old is the core Highland Park Single Malt with the flavor profile of sweetness and light peat smoke that it's famous for with the smoothness that only time can bring. And it's won more than thirty medals and competition honors itself, lending a ring of truth to its name.
Category

Style

Single Malt Scotch Whisky

Region

Country

Alcohol

Distillery

Age
Flavor Spiral™
About The Flavor Spiral
What does Highland Park Viking Honour 12 Year Old taste like?

The Flavor Spiral™ shows the most common flavors that you'll taste in Highland Park Viking Honour 12 Year Old and gives you a chance to have a taste of it before actually tasting it.

We invented Flavor Spiral™ here at Flaviar to get all your senses involved in tasting drinks and, frankly, because we think that classic tasting notes are boring.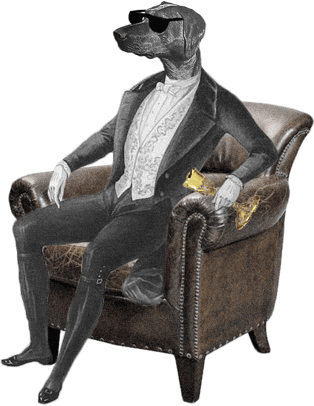 Dog Dogson's
Smartass
Corner
90% of all Scotch Whiskies sold are Blends.
Tasting Notes
Appearance / Color
Golden Amber

Nose / Aroma / Smell
The aromas waft like perfume, filled with floral notes, fresh-cut grass, orange sherbet, and honey.

Flavor / Taste / Palate
The palate is full and deep with toasted cream of wheat, more florals — heather and jasmine — and flamed orange zest.

Finish
The finish is long with blooming wet wood and roasted pepper.
More drinks we think you'll like
Ratings & Reviews
Good but could be better
Decent taste, good bite.
It was amazing I'm currently still enjoying this wonderful Craft of scotch definitely recommend it, I should have bought 2 🥴
I am sorry to say, the taste reminded me of an ash tray or a cheap cigar. I was not able to finish my first glass. I will not dump it and will try it again at a later date, unfortunately, for now, I give this a low rating.
To be fair, this was my first Scotch Whisky. Ever. So I will always remember the Viking, even if other whiskies prove to be more fulfilling. I had no idea what to expect. I'm committed to exploring Scotch Whisky over the next few months. What else am I going to do when I am stuck at home? (Thank you to the parcel delivery services!) I don't hate this. I don't love it, but I don't hate it. First taste was neat. Lots of punch. Plenty of exciting, unusual things happening in my mouth (that's what she said). Second taste after a bite of dark chocolate. Blunted some of the punch. Third taste was on ice. I'm guessing that the interesting flavor is the smoke? I'm undecided. It's my first time—so like other "first times," I'm not going to write it off. Here's to the next dram. 🥃
Fantastic. Amazing tasting notes.
Great smoky, smooth taste!
A very nice scotch. Nice earthiness with solid peat flavor. I do not remember tasting a whisky from this area in Scotland and this is very smooth with just enough complexity.
It's not going to knock anybody out with wow factor, but its a perfectly drinkable scotch. Smooth with some noticeable peat and some subtler undertones giving it a sweetness in its finish. If you don't like peat you won't like this, but if you want to transition to some more peaty scotch this is not a bad way to go.
Like this one a lot. Smooth and lots of flavors. Aroma is wonderful too.
To me, Highland Park 18 is a perfect 10/10. It's a flawlessly balanced scotch. HP12 is like a junior version of that. You can tell the DNA is the same, but the younger age gives it a different character. The smooth Orkney peat is more apparent on the palate. It has an earthiness to it that turns into a light nutty, honey finish. Easily one of the best 12 year whiskies you can buy. Brilliant balance and flavor profile. Delicious always; a must-have.
Not what I was expecting from a 12 year old scotch! Way better than any 12 year old scotch out there! Smooth and an excellent finish!
Not a fan, smoky through and through with a heavy peaty finish. If your a fan of the smoke and peat then this may be for you.
So smooth. Flavor profile reminds me of Johnny walker blue, not as smooth but pretty damn close with a bit more flavor to it. A great scotch to always have on hand. This was my first time trying it and I'll definitely be getting more.
Sweet on the finish - smoky throughout. Good sipper.
Tastes like rubbing alcohol. But it would probably be better with an older age.
Very smooth
excellent, has a nice taste too it, doesn't burn too much... not as smooth as other scotch whiskies but still great... if it was aged a little longer it would be amazing... but the value for what you get it top notch
Nice drop, definitely has the desirable scotch flavor on the stronger side, smooth and even on the rocks.
I found this to be a very decent Scotch. Though it lacked some of the sharper flavors of other single malts, I thought it was sweet and very smooth. My wife, who dislikes the deep smokiness of Talisker (which I like), loved the sweetness and smoothness of the Highland Park Viking Honor. We would definitely add it to the shopping list.
Was not as smooth as other 12 year old scotchs I have tried. I don't know if it was the smokey flavor that I didn't like. It was good, but not one I would buy again for my flavour palate.
I have heard a lot about Viking Honor and Highland Park scotch, and I wanted to try it for myself. It was described to me as a wallet friendly scotch with great flavor and excellent finish. Viking Honor did not disappoint, and I think you would be hard pressed (for the price) to find a better single malt. As far as tasting notes, it had all the classic scotch notes, it was sweet with notes of vanilla and caramel, yet it still carried some peat and smoke, more in line with Islay and northern scotches, but not as strong. Good stuff ;)
I really could not get into this one. Not a fan of the smoke and peat, but that's just not my style. If you like smoke and peat. I think this will be for you.
I liked the smooth taste of this skotch. Over the rocks with a splash of water, just a nice sweet tingle of taste.
Pretty smooth and a long smokey finish
Delightful and complex
did not like this at all. do not like scotch and did not know this was scotch when i ordered it.
Sounds like a personal problem, and not something that should affect the review of an otherwise excellent whisky. Congrats on being unable to read and being completely unaware.
Smokey, kind of bites a bit more than i'd like but very tasty.
Loved this scotch.
Just awesome. Easy to taste and better. ENJOY IT A WHOLE BUNCH. will buy another one
Too peaty and smokey for me. If you enjoy a big, big smoke feel you'll like this scotch.
Knock out! This is the one that closes the night.
Not a fan of Scotch.
Distinct yet mellow. Everything a quality scotch should be.
It's got a very strong honey scent with some floral notes. It was very smooth and semi-sweet. There is lots of floral flavors. The later taste is a little bit of spice, but not overpowering. The aftertaste is very floral. I would drink this as a stand alone. It's easy on its own!
Too harsh and smoky. Not smooth.
Nose: Peat, slight fermented fruit, salt. Palette: Smoke, dried fruit — apricots, faint sweet bread, slightly spicy — cinnamon (the spice level not flavor), faint orange rind, salt. — I really enjoy it!
For a 12 year, incredibly solid. Nice smoke. Planning to try the longer aged Highland Parks next.
Just wait until you try 18. One of the best ever.
This is a nice Scotch to share with novices and experienced whisky drinkers. It has a subtle smokey flavor that appeals to both the heavy peat lovers as well as those who don't seek the peat. Definitely one to keep in your whiskey cabinet.
Smooth start with a light smokey finish. Great for those just getting into scotch
OMG. My first smoky scotch. Very good. Smoother than I thought it would be. Complex flavors of orange peel, honey, and campfire smoke. The next night I tried it again and it tasted like bandaids. I really like it.
Solid. Enjoyable and fairly good depth of flavor. I'll buy it again.
my "go to" scotch. wonderfully balanced, with a little more emphasis on the smoke than the sherry, but OH so delicous.
Loved the smokey taste.
Just the right amount of smoke with honey and dried fruit notes. Good flavor, but not overpowering or too much burn.
After drinking this my inner warrior came out.
Peaty
It has a smooth fire to it. I like the taste and feel of it. The scene on the bottle grabs you first placing you in winter in need of a fire staring at a reindeer. Peat is the fuel for your fire and it's in this bottle. The honey is upfront beside the peat and it smooths everything out for you. The other notes mentioned in the spiral, my tongue doesn't catch.
I wanted to like this. But I'm not a fan of peaty scotch.
A solid dram that features something for everyone. A little smoke, A little fruit....tasty and worth a spot on your bar.
Average nothing spl
You get some nice salty aroma along with some sweet honey and a touch of smoke. Taste is sweet initially, but then becomes less sweet and there is some fruit and wood coming in. I recall not being a huge fan of this initially, but I think it's grown on me some. I don't know if it needs to be a permanent fixture in the liquor shelf, but perhaps I'll buy a different Highland Park to try.
It does not have an overbearing taste or after taste. It is very smooth. I read review and they mentioned a strong smoky flavor, I actually thought it tasted like liquid BBQ, a sweet BBQ sauce... I like it a lot
This was a surprise. A bit young, but nice malty finish with some heat at the end.
This bottle has a strong smoky flavor, especially when drinking it neat. A bit strong for my taste that way. However, when I threw it over ice it was quite nice.
I like to drink scotch and bourbon neat. This drink neat has a pretty strong smoky flavor. If you like that this is a good bottle for you.
Nice flavor.
Smooth start that develops nicely. Great bottle.
I loved this bottle!! Wide, intense flavors, meet subtle notes floating about... Simply a very good whiskey!!
Very nice. Would recommend it to anyone, has a nice light Smokey flavor that's not over powering.
Simple with a nice malty chewiness to it, short on finish and complexity
This review is coming from a bourbon and Irish drinker. This scotch was not at all what my palette prefers. The malted barley brings about a musty, grassy sweetness aroma. The flavor offers about the same experience as the nose, save for some added fruity characteristic. The finish is short-medium. This will sit on my bar cart for the next year to a preference taster for new whiskey drinkers.
Peaty but not over bearing. Adding ice (or water) definitely brings out the smoky tones. Very flavorful!
Peat
Just the right amount of smoky combined with smooth sweetness.
Stays with you! Huge fan!
A little smoky for my liking. However, I wanted to come back for more.
Sweet, can taste the sherry casks... as smooth of the 18 yr highland park
Slight smokey peaty flavor with a smooth honey-vanilla esque finish
Balanced with some peat and smoke, but not overpowering.
This may be good scotch, but I am not a scotch fan.
Try dewars instead. That's more of a beginners scotch.
Too much campfire taste for me
Very tasty would definitely buy again.
Too smoky for my taste.
I'm new to scotch and it seemed odd to me at first because I typically have Rye or Bourbon but it's growing on me. Great caramel and smoky flavor but not overboard Update: I can't get enough of this stuff for a scotch that doesn't break the bank. Great everyday drinker
Not a huge fan of the smoke flavored scotches, but this had a perfect fruity flavor that lead into a nice and mellow smokey aftertaste. Was very easy to start sipping quite a bit of it in one sitting.
Perfect amount of smoke, once you get past that there's chocolate-y goodness underneath. One of my favorites.
so first you get the smoke then the honey then other flavors that defy description, all in all good.
Smoky as all get out, amazing for sipping
Definitely could tast the barrel, not sure if its oak, i dont just go around tasting trees. Hell of a bite, it was nice having something different.
Definitely peat on the nose. Nice amber color. Sweet taste of honey on first sip with a slight peat aftertaste. Adding a few drops of water really intensified both the aroma and taste. Nice burn to warm you up.
Aivan huippu hyvää!!
Liked it very much. I don't mind a little peat and did not feel this one was peaty at all. Certainly no iodine. Found it quite balanced with sweetness prominent and fruity notes. To me a rich scotch. Those I shared it with also were impressed, except one or two who I guess prefer true Speysides that have no hint of smoke whatsoever. Me, I like a little complexity.
The smell is great, but too much bite
If you love smoky, you'll love this. A little stronger smoke than we typically enjoy, but nice and smooth, otherwise.
Had a balanced peaty flavor that isn't overpowering with honey notes. The finish was smooth and long with fruity flavors – to me, primarily raspberry and peach. – I enjoy the complexity and journey it brings to my palate. If you have a hard time appreciating this drink, you probably just don't like Scotch.
Loved it the finish was not to spicyAnd overall a very smooth flavor
Strong and hits all the marks! An outstanding welcome gift and one we will revisit again in the future.
Strong start for a 12 year but a smooth Smokey finish
A very drinkable single malt. It had a nice touch of smoke on the finish. I will definitely get another.
strong spicy gruff in the best way
Big fan
Nice smoke but a little peaty v smokey. Deeper Scotch flavars. Nice nose and smooth finish.
I was expecting a more subtle taste! I found it bitter and cheap tasting!
Another success from Highland Park. They never disappoint me.
This is a wonderful strong Whisky. For me it starts with a light sweet flavor and finishes with a nice smoky flavor.
Very complex, take time to experience, a broad spectrum of flavors. One of my favorites.
Fairly sweet, couldn't really get the spiced fruitcake. Harsh ending.
This was almost undrinkable. Harsh on the throat, almost like it was more of a fuel than drinking whiskey.
Absolutely did not like this scotch. Not smooth or pleasant There are cheap blends that are much better than this scotch.
A solid peated single malt scotch. With a bit of ice taking the smoke off, it comes off well across the taste buds with just a hint of spicy. Reasonably priced for the quality offered. Would recommend as an option for moderate valued bar looking to have peat bottle available to offer.
A bit too much peat taste for my liking.
Eh, it's a standard bottle.
A little too smoky for my tatse, but overall it had a great nose, coloring and taste.
Woodsy and smooth
I'm not a huge fan of peat smoke and have never bought a Highland Park for that very reason. However, I did enjoy this whiskey. Beyond the smoke there is actually a nicely complex dram that keeps inviting you back for another sip. For my taste buds, had it not been for the smoke I would have rated this a 7 instead of a 6, I'm sure other folks would rate it higher.
Smooth
Smooth and a relatively short light finish. For me the thing that held it back for me was the light peatiness.
A good amount of smokiness with a sweet honey aftertaste. Nice.
I'm new to the scotch scene so my descriptors are not as refined. After a dram of the highland, it coats the mouth and tongue. (Oily feel as I have read). It has a nice malty fruit taste that ends with a taste as though you just enjoyed a smooth Cuban cigar. I will definitely be getting another bottle.
This was my first single malt scotch and though the smell was faint, I definitely was not prepared for the strong smokey flavor right off the bat. After a few sips and getting a helping of that smooth honey aftertaste, I was able to enjoy the overall experience.
A little thin. Smoke is nice and subtle but not very complex.
Fruity on the nose. After taste of oak. Not too harsh on the tongue.
This is one of my go-to Scotches. Light peat, sweet honey and a smooth aftertaste. I give this to anyone of my friends that say they want to try a "peated" whiskey.
This is a great whisky. It has a very distinct rich smell of sherry oak a lot like that of a McCallen 12. The taste is rich and sweet like honey. Full bodied and flavorful. I can smell a bit more smokyness by adding a bit more water, but it doesn't taste like it is peated as is. The after taste is savory and pleasant. This is not a whisky for people who like smokey or peated stuff. It is for people who want a McCallan with more flavor and depth. If McCallen 12 is that highschool sweetheart, this is she after 2 years of squatting session. A nice bottle overall.
Very Smokey but smooth it is a great pairing with my steak and potatoes
Delicious. Mostly smooth with a nice fruity smell.
This 12 year old whisky was light and smooth with a smokey flavor. Not a scotch fan but this is pretty nice! Grows on you overtime.
I'm on the fence with this one. I love my Chevis for the reason it is smooth and doesn't have the heavy smokey taste. That being said my first savoring of the Highland Park I was reminded of the strong scotch aroma and was a little overwhelmed by it. The second night I decided to try again and after overlooking the aroma I was quite pleased with how smooth it was going down. I will have to sample it some more and I am looking forward to be able to get back home and try some other labels with my first tasting box that arrived after I left to go to work. captjlm.
A terrific blend of peat and fruit. Wonderful dram.
Great bottle. Smooth nose, full body with great flavor, nice burn all the way down.
Very smooth and enjoyable with little after taste or bite. Nice taste of peaty smoke.
Quite a smooth and fruity whisky, with a peaty smoke and a nice finish
I'm a fan of Islay whisky and peaty Scotch, but I think there are better options than Highland Park 12. It's ABV is low for me at 43% and I'm not in love with the aftertaste has a hint of grapefruit and heavy on oak flavor. I'd choose other brands like Ardbeg, Lagavulin, or Laphroaig — in that order. This may be good for people who want a lighter peated whisky. I enjoy it, but don't love it.
Nice and smooth and a great value
Wow!!! Amazing value
One of the great whiskey s for its price range!
Floral sweetness on the nose and palate. Not a fan.
I personally love smoke and peat in scotch. That being said I actually found this to be a bit on lighter end when it came to the peat whiskys. I tasted Sherry, Citrus, honey and leather. For the price, fantastic.
If you're a fan of peat you will probably enjoy this one. Not for me. By no means undrinkable, just not gonna finish this bottle anytime soon.
I always enjoy a good Scotch. Unfortunately, this is not one of them. The smokiness is harsh and overpowering, almost imitation tasting. The actual flavor is thin and watered down. Overall, the worst I've had.
Good scotch, classic. It was exactly what I wanted it to be.
This whiskey was not my cup of tea. Not smooth at all
Smooooooookey
A little too smoky for my taste, but still gos down easy enough
admittedly I am more of a bourbon fan than scotch but this stuff just tasted nasty. The peaty flavor is overwhelming. Tasted like I was drinking runoff from a garden
It was a good scotch that went well at a party I hosted. It wasn't as different from normal Highland Park to make it anything that I would pay extra for, though.
I am not a big fan of scotch whiskeys, but I was pleasantly surprised with the smoothness and subtlety of the flavors. Usually the sweetness of scotch ruins it, but there was enough heat and flavor to combat the sweetness and keep me sipping.
gorgious
A little too peaty for me.
Not so rough going in, but a very long lasting smokey aftertaste
Smokey
Smoky but not overpowering
excessively smokey, almost ashy aftertaste. Unfortunately, i'll be passing on this scotch next time.
I thought this was one of the smoother brands I have tried. Smooth finish along with a light peaty and smokey flavor.
If you look smokiness, this is the bottle for you. Light and full of flavor. Easy to sip on.
Not a bad scotch. Not too much peaty or smokiness, and rather smooth finish.
Smooth but a bit hard after the taste.
Smooth, crisp, well balanced
Nothing wrong with this. Light honey with a feint smoke to it. Delicious
First taste was hot, but the the drink settled. Nice flavor, no smoke.
On a second night the flavor settled in and became very easy to drink. Could be an addition to my regular rotation of scotch.
Very light and grassy. Really enjoyed this scotch.
Smoky and aromatic with a touch of peat. Seems like it pair nicely with a fruit tart or lemon cake. Very enjoyable.
Excellent highland scotch. A little Smokey but not to much. Very easy drinker. A next step for those new to scotch whiskey and one of my favorites.
Smokey, not peated. Carressment for the tongue.
Floral with honey Smoky but not strong
Fine representative of what a single malt scotch is all about.
Smoky vanilla with a warm sherry finish
Great scotch. Nice and smoky, yet smooth
Proof that a smoky scotch can somehow have a buttery undertone. I keep this stocked on the shelf.
Absolutely amazing, definitely will open your nostrils as your about to sip, amazing aroma and real smooth with an ending that kicks. Highly recommend and will definitely buy again.
Smoke and pepper was all i got. Mediocre at best. Not a good addition to the highland park line.
Excellent flavor, but it doesn't linger.
Good
At the price point HP 12 cannot be beat. It really is the every night drink for me. The mix of smoke and toffee flavor is wonderful to me.
I haven't done many single malts I've have more blended scotch, but this was an amazing one it had its smokey hit but not too harsh and the honey did well to keep it smooth and gave it a nice calm sweetness to it.
Smooth, well balanced, exceptional nose. Slightly sweet on the finish. Exceptional scotch.
Very nice finish. Perfect amount of smoke and wood notes. Classic
A good dram, most notable (I think) for its finish - which is outstanding. Very expensive compared to other similar single-malts, though. Don't think I'll ever buy another bottle.
Life is too short to drink cheap whiskey.
This was a gift! Only special occasions
Well balanced!
Slightly smoky grilled fruit.. the perfect amount of smoke, not overwhelming.
One of my go to drams.
Lightly peated, not my favorite
Absolutely delightful. Good, balanced scotch, with a great homey flavor. Great for the price.
Very smooth and smokey
Absolutely love the peat in this scotch. My favorite scotch by far.
Load more reviews
Back
A Dram for Your Thoughts
Cancel