GREENHOOK GINSMITHS
Distillery
Founded in 2012
Greenhook Ginsmiths was set up by Steven DeAngelo, a former banker who left the industry to pursue a career with his true love, Gin, after the 2008 crash. Accompanied by his brother Philip, DeAngelo set up his distillery at Greenpoint in Brooklyn, NY.

It wasn't until 2012 that Greenhook Ginsmiths released its first product; an American Dry Gin. The current line-up also includes an Old Tom Gin and a Beach Plum Gin Liqueur – Greenhook's answer to a British Sloe Gin made with Beach Plums from Long Island.

The distillery houses a 300-liter copper pot still, which has been specially modified to work in conjunction with a vacuum, which removes air pressure from the still during distillation. This means the Gin can be distilled at a lower temperature which is gentler on the botanicals, therefore releasing a more delicate flavor.
Flavor Spiral™
About The Flavor Spiral
What does Greenhook Ginsmiths taste like?

The Flavor Spiral™ shows the most common flavours that you'll taste in Greenhook Ginsmiths Gin. It's based on all Greenhook Ginsmiths drinks in our large database and gives you a chance to taste Greenhook Ginsmiths before actually tasting it.

We invented Flavor Spiral™ here at Flaviar to get all your senses involved in tasting drinks and, frankly, because we think that classic tasting notes are boring.
Distillery Details
Country

Established

Owner

Visitor center

Status

Address

208 Dupont St, Brooklyn, NY 11222, USA

Phone

Website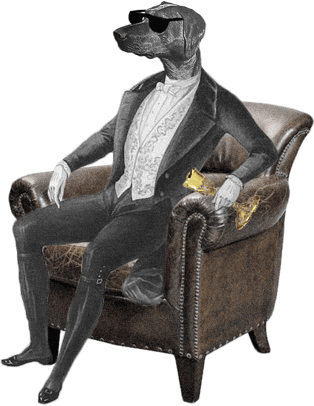 Dog Dogson's
Smartass
Corner
Greenhook Ginsmiths bottles an average of around 50,000 cases of their Gins every year.
Video from Greenhook Ginsmiths
Video transcription
[music] Eve: At an unassuming block in Greenpoint between metal shops and a movie studio, is Greenhook Ginsmiths, a Gin distillery. There owner Steven DeAngelo and assistant Joe Sullivan, create an aromatic Brooklyn Gin. How did you get into this?

Steven: Well I was actually working on Wall Street at the time, and markets were sorta tanking. Eve: So then that translated to Gin how? Steven: Well we drank a lot. Yeah.

Eve: What makes your Gin unique?

Steven: My Gin's very aromatic. It's a very full-flavored Gin, and it's a result of a special process called vacuum distillation, and that allows us to actually distill that reduced atmospheric pressure and distill at lower temperatures. And the reason we do that is because with Gin, you're dealing with a lot of delicate herbs, and spices, botanicals, excessive heat, you know, which are associated with normal distillation temperatures, high temperatures sort of destroy delicate aromas. We need a closed system, an airtight system to pull the air pressure from the still and that's done via this vacuum pump here, which is removing the air pressure. French perfume distilleries use this technique in early...as way back into 19th Century, if not earlier. So when I was studying distillation and I read that, you know, sort of a light bulb went off. I thought it would be an interesting way to make a Gin. The flagship product, our American Dry Gin. So this is made with organic New York State grown wheat, juniper, coriander, chamomile, elderflower, citrus, Ceylon cinnamon.

Together: Cheers.

Steven: We make a...it was the world's first and only commercial released Beach Plum Gin. You probably notice on the nose in addition to the fruit, you get some nice sort of bitter almond and marzipan notes. Now this works... Eve: It smells like dessert. Steven: Oh, absolutely. It's got some great canyon [SP] notes [SP], and that's from the whole fruit maceration. Eve: The Beach Plum Gin tastes much like a fortified wine. Whoa. Bold and syrupy like a Port or Madeira. I visited Alder in the East Village to learn how to incorporate the stone fruit flavor into a bright Pimm's Cup Cocktail. Okay, so you guys have the Plum and Plummer on your Cocktail menu, which uses Greenhook Ginsmith's Beach Plum Gin. Can you tell me about the Cocktail? Alder: Absolutely. We kinda started with this product and then worked backwards to build on the flavors that are already in it. You know, Gin is already so aromatic. What we're doing is combining that tart richness of the Beach Plum with some of the spicy herbaceousness of lovage and Akvavit. The stuff grows like a weed. It's sort of like celery on steroids. So we wanna get that flavor into our drink without all the particles. You can use a coffee filter or a fine mesh strainer, and then let it settle overnight and just pour it off the top. Start with our base, which is the Pimm's. This is another Gin-based Liqueur. An ounce and a half of the Pimm's. One ounce of our lovage Akvavit. An ounce and a half of the Beach Plum Gin and three-quarters of an ounce of lime juice. And we're gonna finish it with a little club soda. So again, nice and easy, light and refreshing. Eve: Beautiful. Thank you. Alder: Sure thing. Eve: Keep a lookout for Greenhook Ginsmith's American Dry and Beach Plum Gins, and be sure to stop by Steven's pending tasting room when it opens. It smells amazing. Together: Cheers. Eve: Next week on In the Spirit, I find myself hovering over a vat of bitters and learning the best way to make an Old Fashion.
Gin from Greenhook Ginsmiths