Sherry-inspired Scotch with a hint of cinnamon.

The tiny town of Rothes by the River Spey is home to four distilleries and has Scotch embedded in its DNA. One of those Whisky-making establishments is the Glenrothes Distillery (its name is literally "the valley of Rothes"), with history dating back to 1879. With ancient recipes and tradition by their side, they have been making award-winning Whiskies for decades.

Part of the beloved Soleo Collection, The Glenrothes 12YO expression is a nod to the process of sun-drying grapes in Jerez for Sherry production, so it's no surprise this bottle is all about Sherry richness. The banana and vanilla aromas working together with rich flavors of lemon and cinnamon are the epitome of the Glenrothes distillery style and it shows the true character of its makers.
Category

Style

Single Malt Scotch Whisky

Region

Country

Alcohol

Distillery

Age
Flavor Spiral™
About The Flavor Spiral
What does The Glenrothes 12 Year Old taste like?

The Flavor Spiral™ shows the most common flavors that you'll taste in The Glenrothes 12 Year Old and gives you a chance to have a taste of it before actually tasting it.

We invented Flavor Spiral™ here at Flaviar to get all your senses involved in tasting drinks and, frankly, because we think that classic tasting notes are boring.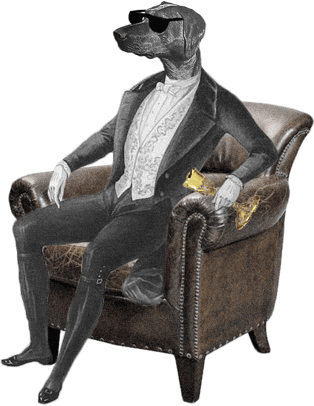 Dog Dogson's
Smartass
Corner
Whisky or Whiskey? The spelling differs geographically. In Scotland and some other parts of the world distilleries usually spell it Whisky; in Ireland and USA they spell it Whiskey.
Tasting Notes
Appearance / Color
Dark gold

Nose / Aroma / Smell
Tropic aromas of banana and vanilla.

Flavor / Taste / Palate
Lush flavors of banana, lemon, melon, and a hint of cinnamon.

Finish
Long and sweet finish with a taste of Galia melon and light spice.
More drinks we think you'll like
Ratings & Reviews
I was a little surprised how much I liked this! It has a smooth caramel flavor, but without the sweetness. I will buy it again!
Reviewed this earlier and didn't like much but researched proper way to taste scotch being that I never drank scotch before and it's pretty good
Love it, amazing whiskey at a working mans price
Love it, amazing whiskey at a working mans price
I loved this one. Easy to drink and super smooth with good flavor with hints of fruit
This is a good whisky. Nice sherry kick. At only 40% abv it's a bit light. More abv would drive more taste and aroma. For easy sipping, this isn't a bad choice.
Really smooth
caramel
Smooth, not harsh, nice all around
First time tasting scotch it was ok it taste like liquor it didn't excite me
My first time tasting scotch it was fair interested in trying more brands to compare tatse
Very nice scotch. Smooth with a nice hints of vanilla and peach. I would buy this again in a heartbeat at the right price point.
Good shit
Smooth and light, but nothing that really stands out. Probably would not purchase again.
Very smooth, pleasant surprise. One of my favorite new scotches.
Very pleasantly surprised at the smoothness of this single malt. I'm a novice taster, and this was my first full bottle from Flaviar. I was skeptical when I saw it was a single malt from Speyside, because I've had some scary Speyside experiences. I am trying to develop a flavor for the smokier lines, but it's not easy. This whisky, however, a good gateway. Surprisingly smooth for a single malt. The nose is pleasant. A bit peppery, not at all shy. Expected it to be rougher when it hit my tongue, but the feel is smoother than the smell. It's easy to drink. Might be nice on the rocks, as well, if you do that sort of thing. I'd be happy to drink this at any time, but I would not go out of my way to get it. Bottom line: drinkable, but not terribly exciting.
I am no Scotch expert - I only know Glenlivet. I felt this one is somewhat better than Glenlivet. Smooth and gentle on the esoph and stomach, yet strong enough to be the only drink for the evening. The kind of Scotch my uncle would uncork, and then throw the cork away with a mate present (meaning two people could down a fifth in one evening.)
Very smooth and light on the pallet. Could be my everyday sipping scotch!!
The best scotch I've ever tasted. I like it more than The Macallan.
Beautiful and smooth. Great finish and perfect in the nose
Great. Smooth, flavorful, not too bold
Smooth with caramel and nice balance of peat. Oak came through at the finish. Definitely a nice find! Cheers!
Not bad, enjoyable, but not something I would purchase again.
Not bad. Had a little too much bite for me though. It wasn't as smooth or sweet as I was expecting.
Not bad...a little too much bite for me though. Not as smooth or sweet as I thought it was going to be when looking at the flavor spiral.
Terrific flavor. I will definitely be buying this one again!
So smooth, love the flavor profile on this one.
I really enjoyed sharing this with friends. It wasn't for everyone but I found it enjoyable after a minute. Not likely to buy another bottle but enjoyed this one.
Good for drinking straight or mixed with your favorite beverage. It's also been a great cough suppressant this week 😂
Really good, smooth finish
Enjoyed this one. It's great on the tongue. Finish is mild and flavorful.
Only good after the second sip; just make sure you let it sit on your tongue for a few seconds so you can enjoy the flavor. No matter what, the first sip always tastes like gasoline.
I blended with water as the Scots do. Initial fore-shots had notes of heavy acrid smoke that I much dislike - much like a J. Walker. However, the initial punch left me in a pleasant haze of smooth chestnut, floral array and a hint of citrus ... so much that I actually smiled! And it finished slow and smooth - wondering only - I hope there is more - The Murfnator
Very nice. A little bit of sweet at the end where you can certainly realize it aged in sherry casks. Nice sipper. 8+ rating but not quite 9.
Absolutely amazing. The smoothness and flavor is incredible.
This is one of the few drams I've had that just felt boring. At 40%abv you get the very minimum of what scotch is supposed to be. Meaning the distiller squeezed every last penny out of that cask before giving it to you without giving much thought into preserving flavor. This particular bottle smelled like nut bread to the nose but once sampled tasted incredibly light.. like too light. Think 40 calorie beer light. The flavor profiles I did get we're nuts and vanilla... Barely. This is something that would be served to inexperienced guests or guests I don't care to impress.
Incredibly smooth, the vanilla and cinnamon on the palate is obvious and delicious. A slightly sweet finish makes this a great addition to the home bar.
Very smooth, the spicy notes are a bit more tucked than other scotch/whiskies I've tried, which was enjoyable. I could very clearly taste the vanilla and the cinnamon, the banana was a bit lost to me. As for the sherry, I could detect its presence but not in an overwhelming way. Once again, very smooth, but rather simple, hence the 7/10. A good bottle for your collection, but not a showcase scotch.
This scotch has a bit of a harsh bite. Letting it chill out on the rocks makes it more enjoyable. Not something I will buy again.
A good dram but lacking in complexity to be great.
An acceptable dram but a bit too simple and lacking in complexity
I really like it it is smooth and bitter like some scotches are
Smooth!
Starts a little spicy but ends with a sweet vanilla flavor. Definitely will purchase again.
Very nice, very smooth... slow sippin' everyday dram... highly recommend for a first timer.
Only really got the spicy with a hint of sweet. Not very complex and did not really get the vanilla or banana. I somehow expected more.
Its a solid Scotch, but nothing to write home about.
Smooth easy drinking. The aroma was unexpected with the sweeter fruit tones.
I have been to Glenrothes and was looking forward to sampling this one. Notes of strawberry on the nose. Smooth and refined, straightforward palate, to me not much complexity. Little if any peat, similar to other light Speysides and Highlands. Much said here about banana and vanilla but I did not detect that, maybe I missed something -- twice. The finish was not particularly long and did not have the richness I usually associate with sherry casks. It lacks the sappy oak tannins this for me is good. Enjoyable but not the unique flavors I expected. Given the other reviews here I will taste again but I had the same impression as I did of Glenlivet Founder's Reserve, and the Glenlivet can be had for about half the price.
Absolutely fabulous! We loved it!
Always been a bourbon drinker and never tried scotch but this had a lot of the flavors I thought I would like based on the flavor spiral. It was different at first but I have really come to like it. Very smooth with some spicy-ness or bite to it. Definitely taste the vanilla and banana flavors. I would recommend it and buy it again.
loved it! smooth to the end of the palate.
Shared it with friends. We all liked it. It's been a while since we finished it, can't really remember the tasting notes. But definitely a thumbs up.
Extremely smooth, notes of banana round out a wonderfully complex whiskey. Will definitely look into more Glenrothes whiskeys again.
Tasty and smooth, but with a creeping heat. Not unpleasant, but not my preference. It was a hit among my other Scotch and Whiskey drinking friends however.
Not bad for a scotch. Maybe better in a cocktail. Typical smoke and peat from a scotch. Smoother than some but not a favorite
Simple Scotch and goes down smooth. Doesn't have nearly the peatiness of other single malts from Islay which makes it a nice change.
Smooth tasting, bit sweet with recognizable sherry taste.
Smooth as silk, detected some pear notes. Some spicy undertones. A great dram!
I liked it, but the finish was a bit spicy for my taste. It definitely will be enjoyed though.
Quite good.
Very smooth. Definite notes of sherry and vanilla.
Love this. Has a bit of a sweet note and goes back very smooth. At the price it is at the top of my list.
Very smooth great for sipping.
Good toasty caramel. Short finish, wish it lasted a bit longer.
I am admittedly not a huge scotch fan, however even a novice scotch drinker as myself could really enjoy this spirit. Easy sipping and very tasty!!!
Great upfront flavor of honey, vanilla and spice. Smooth middle. Back is a little heavy on the alcohol flavor.
This is an excellent scotch for introducing someone unfamiliar with single malt to the joys and delights of such. Gentle, smooth start with vanilla and hints of spice, a smooth mouth feel, and a pleasant mid-length finish with increasing spice. Nothing too obvious in any direction, and no huge surprises. I enjoyed it and will be buying more.
Not a fan of the scent but tastes delicious.
Wonderful smooth scotch. Nice one to pour into a glass and sit back with a cigar on a summer night
Very smooth. Tad too sweet.
Definitely vanilla upfront and the spice lingers when you take the first step. Smells amazing and is super smooth.
Spicier than I expected, had light notes of vanilla, was hoping for more based on reading other reviews, good middle of the road highlands scotch
I loved this bottle of Scotch. For the price point, it is the best that I have had. It is very smooth with just enough peat to make it interesting. I loved the tones of vanilla and a hint of cinnamon.
Oh, this was good! Caramel with hints of chocolate notes. Just enough spice to be interesting. Really like this.
Definitely a distinct taste it has after a few seconds . It's perfect with ginger Ale if you are a mixer . But I don't think you do it justice if on the rocks . But when it's neat , the aroma is inviting. The taste is I am a scotch .
Light smooth. Good lasting finish. A bit musty slight touch of cinamon. No peat buy again for sure
Smooth and good flavor. Bought another bottle at my local store. Really enjoyed it.
LOVED IT! Vanilla and Sherry did it for me. So smooth
Always has been a favorite since my wife, her boss, and I finished a fifth before, during, and after one early Christmas Eve get together. Sweet, light, smooth, it finishes nicely!
Not a bad bottle of scotch, but fairly average which is to be expected for a 12 year, but a 12 year Macallan or 12 year Glenlivet which is somewhat similar in flavor is the better buy for sure. It's not as smooth as those but I'll still drink the rest of the bottle!
It is sweet with a smooth finish
Very light
Buttery, smooth. Ends with a unique sharpness. Not my favorite, but I wouldn't kick it out of my mouth.
A very smooth Scotch. One of my favorites
Load more reviews
Back
A Dram for Your Thoughts
Cancel