Price, Shipping & Taxes may vary by state and will be recalculated at checkout.
Authenticity Guaranteed
We guarantee every product we sell is authentic.
Free Shipping
Flaviar Members get free shipping on their orders.
Buyer Protection
Money-back guarantee if things go wrong.
One of the most popular single malts in the World.

In 1824 George Smith made a daring move and got a license to legally produce single malt Whisky. Needless to say, the neighbouring smugglers weren't all too happy about it, so for protection he had to carry not one, but two guns at all times. Imagine that.

The Glenlivet 12 Year Old is one of the most popular (and best-selling) single malts in the World. It was matured in a mixture of casks made from American and European oak. Using the mineral rich water from Josie's Well ensures the best possible result during mashing and fermenting to form flavors defining this Highland Scotch.




Category

Style

Region

Country

Alcohol

Distillery

Age
Flavor Spiral™
About The Flavor Spiral
What does The Glenlivet 12 Year Old taste like?

The Flavor Spiral™ shows the most common flavors that you'll taste in The Glenlivet 12 Year Old and gives you a chance to have a taste of it before actually tasting it.

We invented Flavor Spiral™ here at Flaviar to get all your senses involved in tasting drinks and, frankly, because we think that classic tasting notes are boring.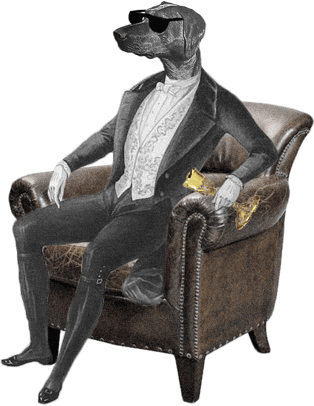 Dog Dogson's
Smartass
Corner
Scotch Whisky is almost never aged in new barrels. Bourbon and Tennessee Whiskey casks are usually used for maturation, while many times ageing process and flavor finishing is concluded in various wine casks, such as sherry or port.
Tasting Notes
Appearance / Color
Bright and lively gold.

Smell / Nose / Aroma
Fruity, sweet vanilla, honey, pineapple, pressed apples, cinnamon, nutmeg.

Flavor / Taste / Palate
Apple, fruity trifle, creamy citrus, pineapple, very well balanced.

Finish
Long, delicious.
More drinks we think you'll like
Ratings & Reviews
Oak cask finish is a high note, and sweet with smooth for the alcohol.
Passable, but don't care for the backend flavor.
Smooth Would be good in a mixed drink
Decent scotch, but a bit too sweet and fruity for my taste.
Down the middle of the road, smooth not bad, but also not my favorite.
Middle of the road. Not terrible, but not great. I probably wouldn't buy it again. Floral and briny flavors.
I might just be drunk but it's very watery
Nice smooth scotch with a touch of gentlemanly flavor
Im new to the whisky crowd. I prefer rum, I took a chance on this and it did not disappoint! Very smooth on the rocks.
Love it!
Sherry and oak cast aged. Best scotch on budget! Usually available in restuarants.
A Scotch for those who don't a lot happening with their whiskey.
For the price it can't be beat.. very good daily drink. Good balance,but not much complexity
A perfectly satisfactory drink. Nothing more to be said, really.
Glenlivet 12 is stupidly good for the price. It is a low peat/low smoke scotch that is super easy to sip on. I get honey and vanilla sweetness up front with a nice subtle scotch warmth and biscuits on the back end. It's not quite as good as Glenmorangie Nectar D'or, but it's also significantly cheaper. For the money, a brilliant dram.
My go-to.
Easy smooth drink
A standard scotch. Nothing great but nothing off-putting.
Smooth drinking scotch. Not peaty at all. Good for the beginner scotch drinker as well as anyone who doesn't like the strong peaty flavor of a lot of scotches.
Smooth as can be. One of my "go to" bottles for an evening treat.
I'm a fan of these sweet, caramel scotches.
Very good scotch for the year. Would buy again as a daily drinker.
Smooth. My go to daily drinker.
Smooth with a slight sweetness to it. Perfect for a straight drink at the end of a long day.
Easy to drink. Fairly sweet with pineapple, apples, oak
Sets the standard for highlands whisky. Crisp bite in the nose. Honey and lightly floral hints of smoke.
Smooth and comforting. Great with ice.
Not too spicy or bitter. Notes of vanilla. Great with an ice cube or a splash of cold water.
A nice good sipper for an evening on the porch. No peat -- I cant stand peat. Great start, excellent finish.
Just amazing every time, just reorderIng again,I will never get tired of Glenlivet.,great smooth taste,good price,fast delivery and safe packaging compliments a great time..
A solid overall. Small hints of iodine and leather followed by hints of spice and fruit.
Great sipper. Light in color and body, but very smooth and refined. For those who do not care for peat or smoke but would like to get into Scotch, this would be a good place to start.
Great single malt scotch. I enjoyed it from start to finish.
I'm working on my first bottle of Glenlivet 12 and am thoroughly enjoying it. A definite fruity nose is delightful. I added a couple drops of water, but found drinking this neat was more interesting. This is a good introductory Scotch. I can see why it is so popular. I would give it a 8 or 8.1 rating. For me this is a well rounded fruity dram with a medium though delicious finish.
I darkened in one too many stars.....
Detect fruits in the flavor, specifically pineapple. Haven't tried a lot Scotches, but would get again.
Not too sweet and a nice finish, but misses the cut of being smooth.
I had heard of Glenlivet. It is simply amazing. It had a smokey aroma with an aftertaste that seemed almost chewable. And the price? It tastes as good if not better than some of the single malts that costs more than twice as the Glenlivet. I think that I am ready to start a journey with different gins.
There may be some Scotch our there that I have not had the pleasure of rating, but I am glad I got to taste this one. I was looking for a good Scotch to sip and this one is a 10.
This is the first scotch I've taken a first sip of and loved it immediately. caramel on the nose and on the front. Strongly recommend
Easy drinker. Perfect daily drinker. Tastes like apple juice on the pull and finishes with a nice oaky sweetness. Silky smooth and rounded. Nothing offensive or sharp. If you are looking for something to challenge you, or to take you on a ride, this isn't what you are looking for. This cannot be put on ice or with water, it really turns to nothing. For whatever reason I lose all the apple and oaky notes. Drink this neat.
Strong banana and apple notes that continued with each sip. Light body and a very good pour for the price!
This is now part of my goto 12-year-old malt list, along with Balvenie and Macallan. A light golden color and a faint nose had me concerned, but the palate is rich with vanilla and toffee and it grows and grows through the finish. Smooth as silk.
Best intro to scotch.
Was never one for Scotch although all my ancestors are Scottish :). Though that I would give this a try. Pleasantly surprised. Very smooth and it will definitely be a staple in my bar. Also cannot beat the price.
Very smooth whiskey. I can sip this all night long. It is a regular in my bar.
Very smooth, like a sweet tea in the summer time smooth. Tasty can't beat it for the price!!!
floral and amazing, my hands down favorite and "go to" liquor store bottle.
I liked this version of Glenlivet. Smells and tastes a bit like apples, light on the palate, no alcohol burn, easy to drink, low proof.
warm, good flavor, almost no aftertaste. I'm still developing my palette, but i found this very easy to drink.
I can see why this is so popular. I found both smell and taste to be fruity delicious with a very pleasant finish. I plan on having a bottle on my bar. Looking forward to trying other scotch whisky as I continue this journey.
Smoky, not as flavorful as advertised but not bad either
I didn't care for this Scotch at first, but it did end up growing on me. It's very fruity and I sensed apples and maybe a little peach. For me, it was quite alcohol-y and it took me the course of the bottle to figure out the taste profile as this whisky has a way of building heat rather quickly. The flavor profile improves with a little water.
My husband and I really like this one. Glad I picked it and will definitely order again. Not too strong tasting with a little sweetness to it.
Ono of the best in price/performance.
This is the kind of scotch I like , double barrel
Hint of Apple upfront with a slight oak taste. Easy sipping, but nothing noticeable to help it stand out.
Fairly standard fruity scotch with a slight peppery after taste
Not my favorite or least favorite from the Glenlivet. I strongly prefer the 15 year to this one. It tastes mostly the same, but it is much smoother with more pronounced and refined fruit and oak notes. The 12 year hints at that delicious Glenlivet flavor profile, but mostly misses the mark for me. Spend the extra and go 15 or even 18 year. The 12 is nice, but it tastes younger and less refined than a lot of other 12 year scotches.
Smooth subtle fruity start, with a slight bit of peppery aroma
Really liked it, citrus, light floral and smoke
It's about the same as Macallan 12 but cheaper
Always my go to drink.
I've given this bottle a half a dozen chances and it still just tastes like slightly alcoholic water. It certainly has something on the nose. Notes of oak, a little bit of citrus and fruit, something like apple. Which is quite nice, I don't mean to discount the nose. But as soon as it hits my taste buds i'm just so disappointed. Vaguely tastes of oak. Barely even has a burn. That all said, I don't actively dislike it, i'm just very disappointed. A waste of $40 for what it is.
Great pricepoint if you can get it around $40. Apple overpowers the oakiness. Fairly smooth.
Great tasting whisky for the price. Bought a case and I'm down to 2 two bottles.
Like it for occasional drink. Bold taste will warm your belly
This is a wonderful goto scotch. Pricepoint is perfect for what the bottle delivers.
Heavy Apple, Honey, Vanilla.
I really enjoy this scotch. It's light and not Smokey, light on the oak. Sweet and hints of Apple and pear, maybe a hint of citrus. Not very complex...good for mixing or easy drinking. Good bar stock.
Like. No smoke. no heat. Smooth ... No ice
This is my first bottle of Scotch, definitely my favorite whisky so far.
My go-to sipping scotch. A bit spicy but good
one of my favorites
Smooth and light bite. More of a beginner whiskey
Beautiful color that generates an appetite with an added splash of tranquility. Sophisticated notes and a balance finish.
Solid, particularly for the price. Good everyday drinker. Mostly sweet vanilla on the nose, similar on the palate with some added honey and oak. Finish is a light spice, cinnamon flavor. Didn't care for it as much when I added water, became more one dimensional
Almost as good as the private reserve
Pretty good
Very good, but shy of great. Would happily drink many of these.
Honey sweet and very smooth, but relatively complex. Not fumey at all, so drink it neat. Would highly recommend if you're just getting into whisky and want something easy to get you started.
Hubby's favorite
Smooth great finish
I love this! It is smooth, spicy, and a go to when aiming to be sophisticated in professional settings.
Just so-so, i would never buy it but I'll drink it when someone else has it and offers and sadly this is the best many people get. There's enough of a hint of smoke to keep it interesting for me. But this is the drink that makes me cringe when I see "apple juice" listed as a flavor or described in taste profile, I immediately think of this underwhelming dram and imagine the same for whatever it is i'm looking into.
Smooth and affordable single malt, only way to drink it is straight up
Smells nice, just too "harsh" for me to enjoy it.
Shocked. Shocked I tell you. I figured this to be just another niche offering from Glenlevit and it turned out to be EASILY the best of their readily available scotches. Crisp, fruity, juicy, sweet with a hint of cinnamon. Had it with some red snapper and peach sorbet and it set off the entire meal like fireworks. Will definitely get again.
Nice smooth flavor, good for nice evening
Good basic scotch. Has a bit of alcohol burn, but smooth
Great to sip neat! Very smooth finish
One of the favorites.
I am just getting into whiskey tasting and this was a great first purchase.
good taste, let it rest for a few minutes; good for the price
Good but with a splash of sparkling water
Very good for a single malt scotch whisky (I'm a dark rye fan)
A good taste without too much smoke.
It's ok. A bit stringent on the finish. Not nearly as good as the Macallan.
This was my first real "sofisticated adult" tasting of scotch, and let me just say the bar has been set high for the others I'll eventually try. On the sweeter side for sure, no burn, and oh so smooth. Noticeable smell and taste of honey, I look forward to my next pour!
Mild peat and smoke. Somewhat complex with a decent linger. Great daily drinker.
Great Scotch. Nose is sweet and rich. Taste is smooth with a bit of brine on the back of the tongue.
Sharpish alcohol flavor. Rounded with notes of honey and the lighter flavors associated with American oak. A decent single malt.
Standard go to whisky
It's not a bad starter scotch or if you need a more cost effective go to
My introduction to Scotch, enjoyable but a bit rough, touch of medicine initially.
Simply the smoothest, lightest and best tasting spirit I have ever tasted.
I tried to like this whisky but after multiple drams, still can't find anything distinctive about its taste. I found the taste monotonous and vaguely fruit but the finish oddly harsh. Plenty of others love this as a daily sip but it really didn't work for me.
Very sippable scotch. Very little bite and subtle flavors make it very easy to enjoy neat. Quickly becoming my new every-day sipper.
This is my go to scotch when money is tight. It is actually the reason I fell in love with scotch in the first place.
Great whisky all around. Smooth as its name claims. Great in a hot toddy, great over ice, and great on its own. One of my go-tos.
One of my first whisky's. It will always have a special place in my heart.
This is my go-to whisky. I can drink it neat, on ice, with a splash of water. It is a smooth, softly peated Scotch that is a wonderful welcoming to the world of Scotch. There's a reason it's famous.
First try was great, it has a very pleasant aroma to it and a sweet vanilla taste. Neat is the way to go here
An excellent, straightforward scotch, perfect for introducing the uninitiated. It was my very first scotch, and I was grateful all the way through.
Pleasant. Sweet, floral, ashy towards the finish.
Velvet-smooth. The Scotch that made me realize that I don't particularly like Bourbon, and that not all whiskys are created equal.
The most one dimensional bottle I've ever had
Silky smooth and tasteful
The original "go to" and my beginnings in Scotch. It's price and availability make it an easy choice but the taste is still there. Cleaner than other scotches but with still the aged deepness that relaxes you after a good meal or just a good day.
Nice dram but the alcoholic taste is the overwhelming flavor.
Very light, creamy mouthfeel, smooth finish, sweet, excellent beginner scotch
Apple Juice-y. Good Go-to.
Sweet nose, pretty smooth to sip. I add a little ice - very drinkable. As others say, good go-to for basic scotch.
Ripe and juicy apples and applewood on the nose! The palate is a little soft, showing honey, vanilla, and apricot notes. Decent but not spectacular.
Nose is sweet. Pineapple was on the forefront followed by sweet fruit and vanilla. As it sat longer the vanilla tones continued to rise. First sip was smooth with a light mouth feel. As it went down the pure sweetness of the drink rose throughout. You could taste the honey, vanilla, and sweet fruit as it remained on the palate when finished. It's a new go-to.
Unfortunately my throat pretty much closed when this hit it, seems I'm allergic to something in it. What little I did taste was terrible though, definitely not for me
my go-to scotch. a couple ice cubes to unlock it, and cut the bite.
The standard for scotch
There is a reason it's a classic. That's all I can say. I have never had the opportunity to try their more aged varieties, but am looking forward to when I do.
Very solid scotch, especially for the price tag. I will often use this to introduce scotch to someone who hasn't tried it.
My favorite.
I love this because of the drinkabiltiy / it's low in tannins which means I can drink it all night.
Love this as a sipping scotch. Very smooth with a hint of warmth.
The Gold Standard for Single Malt Scotch in my opinion. I grew up pouring my father and his poker buddies doubles and triples of this stuff in every form - highball glasses w/Perrier and crystal clear ice, neat in a rocks glass, shots to chase pints of red ale with; you name it, I've seen people drink Glenlivet 12 year with it. There are definitely smoother Scotch whiskies and those which have been aged longer or cost more, but this is the one I always keep stocked in my bar. It's the working man's Single Malt, and it's fantastically versatile. I recommend it with soda (a pressurized Perrier is my preference), a lemon twist, and two large cubes for parties (oh, and a dash of bitters if the drinker actually likes Scotch). A great way to introduce people to Single Malt without potentially wasting an expensive shot, and a light after taste that won't sting or bite the taste buds. Like I said, it's the Gold Standard.
my everyday
Makes a great intro to scotch
Perfect balance and smooth start to finish.
easy to sip, very enjoyable for the price
Good starter Scotch. First Scotch I ever bought. Slightly smokey, with a bit of peat but does not have the Iodine smell or taste the some others have.
My favorite.
Hey, it's a scotch! Glenlivet 12 year is a standard but for a good reason. A fruity scotch (no peat here) that tastes more alcoholic than it is. Actually, that's the main thing detracting from this younger variety. The overwhelming alcohol flavor overpowers much of what makes Glenlivet delicious and you'll be left wondering what was there that left such a great aftertaste.
Glenlivet was my 4th Highland Scotch I tried, and it quickly became one of my staples. A fantastic scotch, that's smooth and sippable.
I enjoy this scotch.
I was surprised how much I liked this scotch. I'm normally a very peaty and smoky flavor guy. Almost anything from Islay. This is none of those, but tastes great. I will revisit this one again...
Really smooth, great for sipping.
Not bad. Drinkable and simple
I like the aroma (oak, hint of fruit) of the whisky, the flavor profile, and the bead effect. The whisky is a great spirit to introduce new whisky drinkers too, especially whisky's from Speyside. With that being said, there are better whiskies out on the market. But you can never go wrong having this in your stable.
I am still new to scotch, but I do like this one, it is not heavy and woodsy or oaky like a lot of less aged scotch, and it is reasonably priced.
Very smooth makes me think of the CEO who keeps this bottle in his desk
A nice basic scotch. Nothing that sparks a wow factor but very drinkable. I will always be content with a glass.
I dig this scotch. Simple. But done excellently.
Not quite as smooth as expected but 2/3rds of it has disappeared down my gullet already so it must be doing something right!
That was good but not as good as the 20 years old Scotch I drank in Germany almost 30 years ago.
This is my go to scotch when I am on the road. Great drink that is available almost anywhere
It is a good scotch.
easy to drink, light, smooth and bitter
Very good everyday single malt
This is my Step-mom's families go to and there is always plenty at my Dad's house. It is a good standard scotch that is drinkable, but I prefer Oban.
Easy drinking as far as whisky goes. Leaves a little 'fire' after each sip.
Easy to drink. Good to keep on hand,
Great as go-to drink
Very enjoyable but I would spend the extra for the 15 YO
Nice to Have on hand
Easy drink
I finally found a scotch that fits the hype.
just like a whiskey has to be, smooth, light and full of charakter.
This is a staple at my bar. Can't go wrong.
Nice and light
Loved it.
For the price, I love this one. I love the fruit notes that come through.
Great - smooth, warm, refreshing
Good all around single malt. Smooth.
Smell little mint. Taste honey with smoky fruits.
Smooth at first with slow, small warm. Vanilla, fruity nose.
Smooth
Clean with a drop of water and sweet
Extra smooth!
Good introduction. Very simple not much there.
Very smooth, with just a drop of ice water, to compliment the after tones....
Simply the best for the price
A bit harsher than I cared for. The apple notes came very late for me and most flavors were overpowered by almost metallic burn.
You may find it anywhere they sell Scotch, but it is a fine go to and I am never at home without it. Fruity, nice burn, vanilla and floral.
Fruity, floral and vanilla...
Though sweet and fruity like most Speys, a bit harsh down the neck. Popular selling dram you can find just about anywhere, nothing special.
It is a good everyday scotch. Definitely one of the bottles I always keep in my bar.
Nice for
Tried and true favorite, budget-friendly with near-perfect balance of spice, subtle burn, and a hint of sweet in nose, palette, and finish, consistently satisfying, and will always recommend. Their long-standing history of crafting single malt scotch alone should be a testament to the consistently delightful results in anything labeled Glenlivet. For the price, I challenge you to find a more complex and lasting finish than this.
Не моя тема. Водянистый. Конечно фрукты и все такое. Но можно больше не брать.
A widely available whisky for a reason. It's flavorful but not overpowering. It's a nice simple sipping dram, behaving much more like a bourbon than a scotch in terms of drinkability. Not peaty but a hint of smoke is pervasive. Lovely stuff.
Nothing fancy here, typically found in most bars.
Classic
Intense apple that dominates. Extremely smooth.
Fairly smooth, fruits, short finish.
very soft and tasty.
Beautifully crafted light single malt whisky. I have been drinking this expression for 35 years. Always a delicious treat.
One of my favorite Scotch whiskies.
Good start
Very smooth, one of my favorites
Lemon peal, semi sweet nose. Soft palate; pineapple like flavors. Finish a little rough. Some hot alcohol burn. A very good 12 year speyside, but this region must not be my cup of tea.
it's sweetish and smooth after burn in the throat is a treat
Smells fruity, tastes smooth but can't taste the fruit.
Worth it.
Load more reviews
Back
A Dram for Your Thoughts
Cancel