Price, Shipping & Taxes may vary by state and will be recalculated at checkout.
Authenticity Guaranteed
We guarantee every product we sell is authentic.
Free Shipping
Flaviar Members get free shipping on their orders.
Buyer Protection
Money-back guarantee if things go wrong.
Peat is all about Islay? Drink again. Here's a peated Irishman!

Connemara (named for the area in Ireland) is the name given to peated spirit made at Cooley Distillery in Dundalk. It is double-distilled in the Scottish style. As with Cooley's other Whiskeys, they are matured at the Locke's Distillery in Kilbeggan. Connemara is Ireland's only peated Whiskey currently on the market, although in centuries past smoky Irish Whiskeys would have been more common.

Smartass Corner:
Connemara is also famous for a beautiful green marble mined in the region, it is considered a national gem.

Category

Style

Single Malt Irish Whiskey

Region

Country

Alcohol

Distillery

Age

Maturation
Flavor Spiral™
About The Flavor Spiral
What does Connemara Peated taste like?

The Flavor Spiral™ shows the most common flavors that you'll taste in Connemara Peated and gives you a chance to have a taste of it before actually tasting it.

We invented Flavor Spiral™ here at Flaviar to get all your senses involved in tasting drinks and, frankly, because we think that classic tasting notes are boring.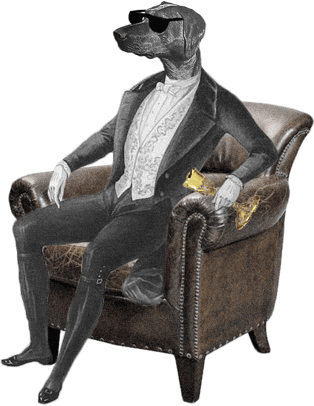 Dog Dogson's
Smartass
Corner
There are many Irish Whiskey varieties: grain Whiskey, malted barley pot-still-distilled, and 'pure pot-still' or 'single pot still' as it is now officially known. Then there is Poitin, one of the first spirits ever made.
Tasting Notes
Appearance / Color
Lightly golden

Smell / Nose / Aroma
Sweet gentle peatiness, floral (violet) with hints of honey, hazelnut and oak.

Flavor / Taste / Palate
Smooth honey sweet start, followed by malt and fruits with vanilla oak notes and fresh peat.

Finish
Lengthy, quite sophisticated, golden honey finish, peat with hints of chocolate, vanilla and oak.

More drinks we think you'll like
Ratings & Reviews
Not as strong a "medicinal" aroma as many of the Scottish Islay varieties. There is a fruity smell I couldn't quite place. I almost want to say apple juice with some smoke added. I found this extremely easy to drink with almost none of that burn I've found common to Scotch. This is my first Irish whisky aside from Jameson's so I can't be sure if that's a common characteristic. I still consider myself very new to the world of Scotch and whisky, but so far this is right up there as one of my favorites.
Interesting whiskey. Starts as mildly sweet Irish and enda with a sweet smoke instead of the mild bite I thought would be there. My brother is an Irish whiskey drinker and loves it. I will buy another bottle.
It was smokier than I was prepared for. Not a bad whiskey just not to my preference.
I didn't care too much for this offering. I equated peat with smoky. I did get the smoke, but it was very bitter to me. I prefer something sweeter...ended up having to disrespect it with cola to get it down. Maybe another peated whiskey will be better for me. Just my opinion.
I got a new big green egg smoker and tried to smoke some beef for the first time. I'll do better next year but I think I left it in too long. There's some good flavors there just give it a minute. Don't worry the cough will go away soon.
Unusual taste as the sweetness still comes through the peat, but it's a little too much after a while for me. Great for the price though
My favorite Irish whiskey, the sweet smoky taste goes great with a cool night and a cigar .
The fruit and florals stand out to me the most. The peat and the smoke is secondary, coming in to liven it up. This is a great sip, quickly became one of my favorites.
Smooth peat
it's one of the best Irish whiskey available for a cheap price... great flavor and smooth taste. one of top whiskey for the price.
For it's price it's one of the best Irish whiskey available.
I was not a fan of this one. Very strong on the Smokey taste.
Decent flavor but has a rough finish
Found my new love in this whiskey. I tried nearly every peated scotch. Drinking my way along the coast of distilleries, Lagavulin, Laphroaig, Ardbeg but Coal Ila was my go to. After trying Connemara, I will never buy anything else. The peated flavor is light compared to any scotch I tried but the all around sipping experience of this whiskey has won me over! Im excited to try the 12yr and if i win some money the next one up!
A wonderful, smoky taste. Easily my new favorite whiskey!
Loved it!!! Will definitely be reordering my new favorite.
Its a Peat whiskey and for me it was too much. Very strong flavor. Like they say, you either love peated whiskey or you don't.
Most amazing whiskey!!! Starts out sweet on the tastebuds, then it packs a wallop of fire, then it finishes off with a delightful peaty flavour on the tongue. It's smooth, not harsh. But powerful.
This was quite a nice whisky but maybe too peated.
Honey and pear cider with a nice ashy peat finish. Buttery and creamy mouthfeel you would expect from Irish, think Lagavulin peat, not Laphroaig or Ardbeg.
Smooth, rich mouthfeel. Sweet with a touch of smoke on the palate and a nice lingering peat on the back end. A very nice everyday drinker fitting uniquely between an Irish whiskey and an Islay scotch.
Fantastic peated whiskey for the price
Much unjustified opinions are given to this whiskey. Knowing all the problems Irish whiskies has to go trough from the 1930's till the 1970's it is a whiskey that stayed true to it's roots. I am happy that Ireland has always had this peat whiskey and you notice that other Irish distillers start to experiment with smokey and peaty whiskies such as Hinch distillery for example. Keep up the good work Connemara!
Banaan, bbq, rokerig, turf
Pleasant straight up drink
Classic Irish with the twist of Peat. Smokey, honey.
I liked the smoky flavor. My wife thinks that it tastes like bandaids.
How does she know what a bandaid taste like lol
A new favorite. Surprising combination of smoke and honey. Rivals a lot of the Islay crowd.
I like smokey and this was a good tasteful smokey one!
7.5 I like the light smokey flavour
Peat forward.
I do like peaty, and this indeed is! It's more like a desert whiskey, than to drink it with food. Good for cold weather as well. Nice clean peatyness in an Irish whiskey. One of my all time favorites. As a rule of thumb, I'd disregard any negative reviews of people disclaiming they are not a peat enthusiast, then proceed to rate peaty whiskeys poorly.
I thought I liked peat (smoke) pretty well but this was like drinking a charred oak board LOL. Quite strong. Definitely don't try and taste anything else after it. It might go great with smoked BBQ or that may be WAY too much smoke.
Ignore my rating...I'm not a peat enthusiast. Not as overpowering as other Scottish ones I've had but still leaves me curious as to why drying out a swamp and putting it in your glass is a thing. :)
Loved the nose of this whisky, the first sip was nice...really impressed intially, but somehow the second and third sip wasn't as impressive, not sure what happened, it just felt a little blah from then on, like the palate had got used to it and the excitement just dropped off....raised expectations intially and then the finish just drops off...maybe its the wood, maybe its the vanilla but for me anyway it just didn't hit the note that it teases.
Smokey, slight smell of a dentist's cabinet, stronger than the usual ones I've tried.
It's ok. Nice peat nose and long finish. Rather have Highland Park.
Meh. Smokey and a bit hot. Better with a touch of water.
Reliable, smoky whiskey. Sweet and soft on the tongue and spicy in the throat.
Nice Smokey flavor off the nose.
Great for after dinner.
The fire bite is a bit much for me. Not like it's undrinkable, just not relaxing.
I dislike peat or smoke flavors, but this one was actually mild on the peat so I did somewhat enjoy it. The other flavors are noticeable so it has some complexity. Take my 6 stars with a grain of salt as peat lovers would likely rate this higher.
This is absolutely the most drinkable peated whiskey we've ever tried, and we love smokey scotch and whiskeys. Absolutely a winner!
I'm normally not a peat and smoke fan but I tried this in a tasting box and find I like this one. It's balanced with a little sweet and a little smoke. Smooth with a nice finish. I found myself enjoying it both neat and with a cube or two of ice.
Love it. Nice light smoke, easy drinking.
I just don't like it
Nice easy drink with slight Smokey taste
Smoke and peat. Vanilla. Floral.
Sweet & peat. Two great tastes that go gr- Oh, you know...
Surprisingly differed! Typically don't like prayed but enjoyed this very much! Needs more aging!
A truly delicious sipper. For my money, I'd rather have this over Laphroaig or Ardbeg. Give it a try!
I love it. The peatier the better. Every whiskey drinker who is invited to try it is astounded. I won't say all love it as I do but they certainly are not bored by its taste
Holy peat, Batman! Smoke and peat are obvious flavors. Nutty, hazelnut and vanilla. Fire and smoke. Made me feel like a fire breathing dragon.
Delicious. Nice balance. Smooth finish. Peaty deliciousness.
Sweet and smooth. Me and the wife likes it.
Very peaty
Curious mix of honey and peat. It's alright
I truly enjoyed it. It was very smooth. You can clearly taste the quality!
I am biased, this is my favorite whiskey... full stop. Don't get me wrong I have tasted some great whiskeys that I would say are tastier with greater depth or deeper color or peatier but since drinking this for the first time in 1999 after finding it in a hotel bar in Brussels there is always a bottle of Connemara on my shelf. For me this is just the right amount of smoke, the subtle flowers and honey on the finish. The definition of Irish whiskey for me against which others are judged :)
Was so surprised with this one, NAS Irish. Would definitely buy again, this is great value for money. The usual Irish green fruits but with just the right amount of peat to say "hay I'm around" but not to dominate. If you see it take a punt..... price is 35-40usd
Loved the smokey peated taste, not too smokey, just right. Now one of my favorite Irish whiskeys.
Surprisingly tasty, the peat/smokiness doesn't overwhelm the rest of it, will be buying a big bottle if I can!
I like Irish whiskeys but this is completley different - tastes like Skoch. Peated and smoked.
Nice smokey taste but still has a small kick as it goes down
Peat😍
The smoke, peat and oak overpower from the pour to the after taste. Hints of vanilla and honey but not enough.
It is an outstanding, balanced, Irish Single Malt Whiskey with a rich birth; while a smooth life leads to a long & elegant death.
Smokey but not overbearing. Vanilla flavours with a fiery aftertaste.
I absolutely love it. I have always liked Irish Whiskeys, but in its simplicity, the Peated Connemara absolutely nails it. It is easy to drink, but still ever so tasteful.
I enjoyed the Smokey flavor tasted similar to Laguvalin.
I do not like peated whiskey. Tasted burnt
I discovered I do not like peated whiskey. I had a strong smokey, and almost burnt taste, which was unpleasant. The aroma was also unpleasant for me.
Smooth and peated.
Clean like any other Irish whiskey, but has a pleasant smoky peat, not a harsh peat like other peated Scottish whiskies. The next step up from this is the Conemara Cask Strength Peated - even better!
As an Irish whiskey lover and a guy trying to get into scotch, this was pretty pleasant.
I love peat/smoke flavor in my whiskey and this is one of the few options when it comes to Irish whiskey. Not as smokey as some of the Islay scotches, but not for those who don't like peat.
Very smooth and mild for a peated whiskey.
Don't like pleated whiskey.
I love Irish whiskeys, but smoke and peat tones were too strong for me in this dram. The smell was so chemical, it assaulted my nose before I even tasted it. Taste was akin to a cleaner rather than a cocktail. My husband tried as well and agreed with a shake of his head. Not for our bar.
An obviously peated whiskey with a smoky after flavor. This is a whiskey that each drinker will have to find their own way of sipping (neat, with water, etc). Would go very well with a sweet dessert.
Love the peat and earthy flavors. Surprisingly amazing!
Received in a sample box. Peaty and floral aroma. Starts sweet, which passes very quickly into a Peaty Oak flavor. Not too overwhelming. Good intro into peaty smokey whisky. I have a bottle of Laphroaig which compared to this is like getting punched in the face
To start, I'm a fan of peaty Whisky. This Whiskey satisfies that flavor, but goes another step: it's so juicy. The peat hits and what follows is a huge, flavorful, lush, sweetness, yet with the familiar smoky heat. Very unique and exciting! Honestly a new favorite.
Good peated whiskey. Definitely should try if you're a fan of peat.
Tried it in the Irish tasting box. Really enjoyed it. For me, I thought it had just the right amount of peat taste...which was a slight hint. I don't tend to go for extremely peated whiskeys so this was a nice balance for me.
100% Peaty from start to finish. If that's what you like you like this. Not really my type.
Smoke flavor was overpowering for me
Smells of peat and oak, but the peat isn't so pronounced in the flavor. It's more of an undertone. Vanilla and honey notes with a medicinal and fiery finish. I'm not usually a big peat fan but this isn't too bad.
For someone that doesn't like too much smoke, I though the sweetness and fruit flavors balanced it fairly well. Was expecting to hate it and was pleasantly surprised.
A lovely example of the form, with the smoke twist. Minerality, light smoke, easy drinking.
Smelled like some kind of medicine. Smooth but bitter.
It smelled and tasted like my grandmothers petroleum based sav. Not good
Peated Irish. I definitely enjoyed a little peat in the Irish Whiskey smoothness
Nose had honey sweetness, along with notes of heather and a slight wood-smoke tang. Flavors are very sweet up front, honey and apple-like fruits. Peat smoke comes in soon after, but in a 'rounder,' more gradual way than is often seen in peated Islay Scotch Whisky. Finish is long and bitter-sweet with backing notes of dry wood and smoke. All around a very solid whiskey; not super complex but an interesting choice especially for a drinker who likes a bit of peat smoke but finds many peated Scotches too overbearing, or as a portal into peat flavors for a neophyte.
A little too peaty for me. Almost like Irish Glenfiddich.
Quite peated and lots of wet smoke flavor. Still drinkable since it's not as harshly peated as an Islay, but definitely not something I enjoy. For reference, Highland Park 12 is about as far as I will go for peat smoke.
Sehr torfig, medizinischer Touch, Nase hat mir nicht zugesagt, Geschmack nicht wirklich genießbar. Wien, 5/18
Although I have limited experience with peated whiskey, I currently hold the belief that I do not like it. I could barely get by the smell. When I did there were some redeeming flavor notes, which did not include the peat.
Gah, this stuff was awful. Couldn't get past the astringent smell of standing in a smoky campfire. Taste was just as bad. If you like peat... then this may be for you as it was smooth even if I hated the flavor profile. I do like scotch... but not this peaty.
Sweet, smokey. All the things I like in Scotch, found in an Irish Whisky.
I loved the flavor and smoothness of it.
Too much peat and ash for my taste
I loved the peaty, yet smokiness of the taste, one to remember...
Absolutely love it,love the smooth peaty taste with the smokey hint,great stuff
Easy and smooth peaty start that grows milder through out. Interesting Irish. Good starter for an introduction to peat.
smooth, peaty nose and slightly peat flavor. Nice change from usual Irish.
My first peat and my last, simply just not for me, still a very interesting experience that all should try
Nathan, just give peat a chance. Don't give up on it :)
Its a good smoky whiskey - worth it - but buy the 12 year peated Connemara.
Perhaps my thoughts are a bit skewed, as this is a nostalgic one for me from back when I moved to Ireland with no money (and spent the little I had on a bottle of Connemara), but it's a lovely whiskey nonetheless. The nose brings a dying campfire into mind, along with the faint smell of burnt marshmallow - smoky, but with a sweetness to it. Taste clears the smoke out a bit, but a fair amount of it is still there along with a bit sweeter notes of barley and a reminder of the salty air by the sea. Finish is the only draw-back for me, as it simply falls a bit short - the peaty taste will linger for a while, but there's no complexity beyond that. All in all, worth a try - worst case scenario, you've got an 'average' for less than 30€.
Very smoky and heavy pest smell and flavor. A bit spicy but not overpowering. The smoke and peat is what you'll notice the most.
First peated whiskey that I liked. Very smooth finish.
Very smoky. A good whiskey
Too smoky for sipping for me.
I just do not get the appeal of peated whiskey; it's like drinking smoke.
I'm a fan of peat, so I really enjoyed this one!
Not bad, not bad at all. The taste was a real surprise!
Very nice, didn't expect peat from Irish!
Not a fan of the peat. It's a very smooth whiskey.
Nice approachable peat. Beautiful sweet honey. I would say this is more a of scotch lovers dram, which I am. I would compare this favorably with Port Charlotte Heavily Peated as a good reference point (which I ironically don't find to be that heavily peated compared to most Islay scotch).
Great Peaty-Smokey Nose, Vanilla-Peat-Oaky Body. with Honey Notes. Present smooth Floral Finish.
If you like an interesting peat taste then you may like this one. The peat is not terribly overwhelming. Not really what I enjoy.
interesting, one of only a few drinks that I got from flaviar that i actually not fond of. yet, it is indeed drinkable for summer night.
I really liked the smoked peated flavor this whiskey had. It was very smooth and had a nice vanilla finish.
Too floral for me personally. Felt like I was drinking a pureed rose with a hint of tulips lol. Usually a Jameson drinker so you can gauge my flavor profile.
Sehr schön zu einer guten Gitarre
did not like it too much. tasted like a mud pie my sister used to make when we were kids
Not a terrible whiskey, but not what I was expecting from a Irish Whiskey. The peat threw me off. But, if you go into it wanting to taste scotch, you'll like it.
didn't like the peat taste at all. I don't know what peat is but it made the whiskey taste like the peat moss I use in my garden.
Love the peat and scotch aspect. Joined as one of my favorites
This is too much like scotch for my taste but it does have a nicer aftertaste - smoother and sweeter, can definitely taste the honey, which makes it more drinkable for me.
Smoother than expected with a nice peat taste that resonates long after each sip.
Loved the flavor, good finish, and for a peated whiskey it wasn't completely brutal as others.
The best irish peated single malt
I enjoy peated Scotches, decided to give this a go. I was pleasantly surprised. It is worth giving it a test.
Delightfully peaty with a relatively mellow finish.
Excellent peated whiskey. Can sit-in for a scotch in my glass anyday.
By far my favorite irish that I can regularly buy.
My first peated whisky and it's not even Scotch! Lots of smoke and peat with a hint of sweetness.
I couldn't get it past my nose. Extreme chemical smell. Not sure if it was bad.
Peaty and light
This might just be my favourite whiskey! I thought peat wasn't my thing, but this one proved me wrong.
Load more reviews
Back
A Dram for Your Thoughts
Cancel