Cardhu Distillery
Distillery
Founded in 1824
Cardhu is a bit off the beaten track near the village of Knockando, in central Speyside. It sits just about 100 yards from another Diageo distiller, Cadow, to the northeast.

John Cumming was a Whisky smuggler. When the Excise Tax Act was passed that made legal distillation available and profitable once again, the price premium for smuggling dropped as well. So John Cumming used his illegal profits, to start his legal distillery in 1824.

Originally they operated as a farm distillery, seasonally producing Whisky from the grain that did not sell on the market. But they were soon making more money selling the spirit, rather than the grain, so in 1885 a new distillery was built from the ground up, just down the hill.

This tripled the amount of Whisky capacity, and lead to the acquisition of their largest customer -- Johnnie Walker and Sons -- who used it in their popular blend. Johnnie Walker eventually bought them out in 1893.

The still house and mash buildings were completely rebuilt in 1960, and then steam was introduced in 1970. Cardhu became a part of Diageo when they acquired Johnnie Walker. Which brings us to the great "Pure Malt" Controvesy of 2003.

In the late 1990s, the popularity of both the Johnnie Walker blend and the Cardhu single malt were increasing rapidly. Demand outstripped supply, and in December 2003, the marketing geniuses at Diageo pulled a flim-flam of epic proportions, that almost sank the brand.

They started selling Cardhu as a blended Scotch Whisky with no announcement, the exact same bottles, and virtually identical labels. The only difference is that the old labels said "single malt", and the new ones said "pure malt."

Instantly the entire Whisky-loving population, and every other "real" single malt distillery in Scotland, sounded the alarm on this obvious PR-production, liguistic trick. In the outrage, sales of Cardhu plummeted.

After repeated denials, lackluster defenses, and fruitless atempts to promote and market their way out of this mess, Diageo finally let Cardhu return to it single malt roots in 2006. But the damage had been done. Although it has regained its previous status in Spain -- now it largest market -- the rest of the world has not forgiven nor forgotten it seems.
Flavor Spiral™
About The Flavor Spiral
What does Cardhu taste like?

The Flavor Spiral™ shows the most common flavours that you'll taste in Cardhu Scotch. It's based on all Cardhu drinks in our large database and gives you a chance to taste Cardhu before actually tasting it.

We invented Flavor Spiral™ here at Flaviar to get all your senses involved in tasting drinks and, frankly, because we think that classic tasting notes are boring.
Distillery Details
Country

Region

Established

Owner

Type

Number of stills

Visitor center

Status

Address

Cardhu Distillery, Knockando, Aberlour AB38 7RY, United Kingdom

Phone

Website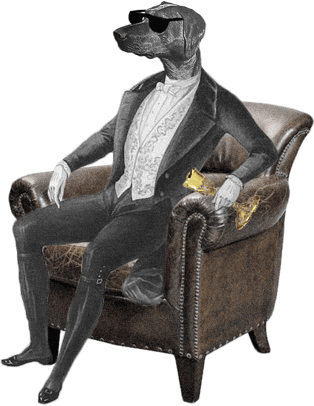 Dog Dogson's
Smartass
Corner
The word Cardhu comes from the Gaelic "Carn Dubh," which means "black rock."

When the Cummings built their new distillery in 1885, the old stills were sold to William Grant, who used them to found Glenfiddich.

When Elizabeth Cumming sold the distillery to Johnnie Walker in 1893, it was under the condition that the Cumming Family -- who made up a large part of the current staff -- continue on running the day-to-day operations.
About
Speyside
Glens a plenty, history in abundance - that's Speyside.
The most densely populated Whisky region in the world sits in a
fertile valley of rivers and glens
. Home to
over half
of Scotland's distilleries, malts from these fifty or so
Speyside distilleries
are hard to summarize, as there's a lot of
flavour variety
.
One thing we can say is that they're known for being frugal with peat and lavish with nutty fruit flavours. Apple, pear, honey, vanilla and spice all have a part to play in the
Speyside Whiskies
. Speyside Whisky also knows its way around a Sherry cask.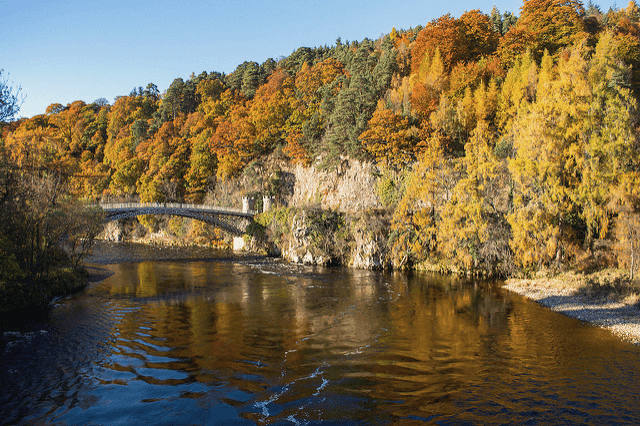 Video transcription
[00:00:08] [music] [00:00:28]

Donald: So, here I am at Cardhu Distillery where I am meeting with Andy Cant, the distillery manager, and Laura Sharpe, the brand manager where I'm going to share a taste of the Cardhu single malt. How are you this evening?

Laura: Nice to see you too. Donald: So where are we going to?

Laura: We got a nice, lovely spot here.

Donald: Laura, Cardhu has got fantastic history. Tell me a little bit about it.

Laura: It certainly does, yeah. Cardhu Distillery is the only distillery that's been pioneered by a lady, and that was Helen and John Cumming who started the distillery way back in 1811, albeit illicit, and there are lots of stories about Helen when the customs and excise people would arrive at the farm. She would swap her Whisky-making utensils for bread-making ones. She would give the excise men a cup of tea, and when he was enjoying that, she would nip out the bark and raise a red flag to let all of the other distillers in the area know that the excise men would around.

Donald: Well, it looks like it's gonna start raining here, but you've got a lovely term for raining, haven't you?

Laura: Yeah, we do. We call it liquid sunshine, because we need this rain to make our lovely Whisky.

Donald: Well, why don't we pop in and see Andy?

Laura: Yeah, let's go.

Donald: Excellent. We're here at this beautiful library in Cardhu Distillery, having just left Laura who so wonderfully brought to life the rich heritage and history of Cardhu. Andy, you've always known I've loved the Cardhu liquid, but what do you think makes it so special?

Andy: It's a number of things. You know, the malt itself is a lightly peated malt. A lot of Speyside distilleries have that as their starting point, so that's not the differentiator. It's what happens after that. So, if we look at mashing, we mash very, very slowly here at Cardhu, and that helps us produce a very clear liquid. We take that liquid and then ferment it for 75 hours.

Donald: Okay.

Andy: Now, if we were only wanting the alcohol, we'd only ferment for 40-odd hours. The extra [inaudible 00:02:13] time allows those light, floral, grassy flavors to develop. We then take that wash, and when we come to distill it, we try and allow the vapor to come in contact with as much copper as possible, and what that does is it strips out some of the heavier characters, leaving only those lovely light, delicate flavors. Then having got that very delicate liquid, we then put it into cask. The majority of casks would be American refill Bourbon casks, and what they do is they've got a very gentle maturation and allow that distilled character to shine through.

Donald: I don't know about you, but I'm actually quite ready for a dram.

Andy: Well, we'll go for one then.

Donald: Excellent.

Andy: I think so.

Donald: It's a lovely bar, the Cardhu bar.

Andy: It's gorgeous, isn't it? A lovely decanter shape.

Donald: It's absolutely gorgeous. It certainly seems like all of our sense are in for a treat today. Andy: It looks like it, it looks like it. Here we go, Donald.

Donald: All right, thank you. It's got a gorgeous color to it.

Andy: It's got very subtle, deep golden colors, beautiful.

Donald: Yeah.

Andy: Beautiful.

Donald: Stunning.

Andy: You see how the legs start to form as it comes down the glass?

Donald: They do, they're really thick and rich, aren't they?

Andy: Yep, and luscious. And you take that first kind of nose...

Donald: Wow.

Andy: What you getting, Donald?

Donald: A sheer oasis. Beautiful. For me, the one thing I always get, even when I come to distilleries, apples and pears. For me, pears in the nose every time, so all of the kind of pear-drop kind of nose to it.

Andy: That's fantastic. If you're ever standing down in the spirit sea, that's the first thing that come, you know...

Donald: Yeah.

Andy: ...it sets the senses.

Donald: Shall we?

Andy: Have a little taste...

Donald: Shall we taste?

Andy: You can really see that sort of silky smoothness, that, you know, walk on the water that everybody wants, you know?

Donald: Just like what you were talking about earlier on, about the reasons you take so long with production just to get this fantastic liquid.

Andy: Yeah.

Donald: It's just stunning.

Andy: But I think even now, while it's lovely, it's still a wee bit closed. It's still just has not revealed all of its secrets yet, has it?

Donald: Do you think that water may help?

Andy: I believe that water might just do the trick, I think.

Donald: I'll even let you do the honors.

Andy: Not too much, but just enough.

Donald: Perfect.

Andy: Just enough to open up.

Donald: A little swirl to let the malt interact with each other.

Andy: What's that done to it, Donald?

Donald: Like you say, it's opened it so much up.

Andy: Yeah.

Donald: Like, the pears I got earlier on just intensified. It really is like fresh pears cut open.

Andy: Yeah. I think, before, the water is good.

Donald: Yeah.

Andy: But when you add the water, it really starts to sing, you know? All those sort of honey notes, the, as you say, the apple, pears, somethings about a green banana are some of the honey notes. They all come out.

Donald: It's funny how you say it. Although it's very subjective sometimes, it's the green banana, I'd say the unripened banana. It's like a fruit salad in a glass. It's beautiful.

Andy: Stunning, isn't it? Get a little sip.

Donald: [inaudible 00:05:59] Andy, the water really just opens it all up.

Andy: Yeah. I think Elizabeth Cumming would be proud of us.

Donald: I think she's a left us a good legacy behind her.

Andy: I think so. Slainte.

Donald: Slainte.