Price, Shipping & Taxes may vary by state and will be recalculated at checkout.
Authenticity Guaranteed
We guarantee every product we sell is authentic.
Free Shipping
Flaviar Members get free shipping on their orders.
Buyer Protection
Money-back guarantee if things go wrong.
The Islay Youngster.

The Caol Ila Distillery was founded in 1846 by Hector Handerson on the Isle of Islay, in a location overlooking the strait between Islay and Jura, hence the name which derived from Gaeliec Caol Ìle, meaning Sound of Islay or literary, Islay Strait. Over the years Caol Ila has changed owners numerious times, eventually it became part of Diageo.

Caol Ila 12 Year Old is a malt that takes you back to the coastal shores it comes from. Hailing from Islay, this is a smoky and sweet expression, a classic combination that Caol Ila 12 nails perfectly. There is also the slightest hint of herbs and spices from nose to finish, adding a smooth complexity that piques the interest of the taste buds in just the right way. Don't be fooled into thinking this is just like every other smoked Islay malt. The Caol Ila 12 Year Old has a lot more to offer than just peat.

Category

Style

Single Malt Scotch Whisky

Region

Country

Alcohol

Distillery

Age
Flavor Spiral™
About The Flavor Spiral
What does Caol Ila 12 Year Old taste like?

The Flavor Spiral™ shows the most common flavors that you'll taste in Caol Ila 12 Year Old and gives you a chance to have a taste of it before actually tasting it.

We invented Flavor Spiral™ here at Flaviar to get all your senses involved in tasting drinks and, frankly, because we think that classic tasting notes are boring.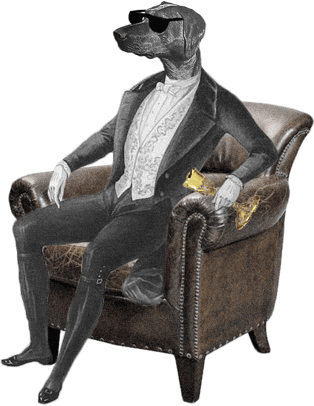 Dog Dogson's
Smartass
Corner
Whisky or Whiskey? The spelling differs geographically. In Scotland and some other parts of the world distilleries usually spell it Whisky; in Ireland and USA they spell it Whiskey.
Tasting Notes
Appearance / Color
Pale Straw.
Smell / Nose / Aroma
Signature smoke with hints of tobacco and herbs, boiled sweets.
Flavor / Taste / Palate
Deep peated flavor with a richer sweetness and notes of vanilla, cinnamon and nutmeg spices.
Finish
Lingering peat combined with more spicy cinnamon.
More drinks we think you'll like
Ratings & Reviews
This is quite possibly my favorite Scotch. It's what converted me to Scotch away from gin. The smoke, the peat, the easy finish. It's so luxurious and yet so non-pretentious. I love this stuff!
Wonderful expression of peaty whisky, because of the wonderful complexity with sweetness, fullness and smoke.
Not Disappointment here!!. I was looking forward to taste this one, after I have seen many reviews. It was hard for me to go away from the smoky flavor from the smell all the way to the finish. Nevertheless, I have enjoyed once I was able to get some of the sweetness as well.
The phenols are off-putting for me, but it's stills good. The smoke is great I just prefer different Islay for when I'm in that mood.
This did not disappoint. As advertised, it is smokey with a little sweetness. Big time flavor.
The pleasure of drink, After a little glass, another little glass. unbelievable
Smoky and peaty but not overwhelming. Balanced flavor from beginning to end.
Smoket with a sweetness going through it. Light in colour and delicate. Quite nice.
It is an outstanding, intense, Single Malt Scotch Whisky that has an aromatic birth; while a rich & smoky life leads to a long, warm & spicy death with notes of white pepper & cinnamon.
Loved it. A great expression by Caol Ila; however, the lagavullin 16 is like for like price and my preferred.
Makes an evening very enjoyable!
I like the smoothness and the peaty aftertaste.
I prefer sherry cask Scotch but I must say this is absolutely wonderful. Nice smooth smoke with a mildly sweet, earthy finish. Excellent, almost a 10!
A classic Caol Ila, Smokey but not overwhelming with a nice sweet finish..not one for the start of the night but for a peat fan, it's sure to go well.
Cull-eela
Definitely not for my palate, very heavy dram with strong peat and smokiness, goes down like lead balloon.
Fantastic, not too smokey and rich flavoured.
Wonderfully smokey with some orange and saltiness
Love the peaty flavours, intense but delightfully so.
Realy pleasant. Peaty, salty. Touch of vanilla
Beautiful flavours, definitely need another bottle or something similar
Wonderfully pleasant Islay dram
Very smoky and peaty on the nose, just how I like it. Initial taste is also smoky and peaty, but later gives way to subtle sweet vanilla and spice. Finishes with a lingering pepper flavor.
Good tasting whiskey. On the lighter side, notes of smoke and possibly even a hint of bacon. Some sweet flavors as well underneath.
Sweet, spicy, then smoky, but not insanely peaty. Very nice, very smooth.
Peat. Tobacco. Incense.
I'm a beginner and tried this for first time. Really liked the smoke and was able to taste and smell some fruit like apple and pear. First time I enjoyed a whiskey neat!
Smooth and smokey with an great smokey aftertone.
Light sea salt, cinnamon & peat on the nose. Vanilla cream icing, oily pallet Moderate peppery finish.
Peaty, light on the tongue and nutty finish
Good peaty
Subtle smoke, subtle peat, a balance for the mood with a little of either
For someone who's experience with Scotch Whisky has been limited to JW, I have to say I might be a single malt man! Really easy to drink with an awesome finish!
Maybe my favourite Whisky so far - I am not super experienced, but have tried about 25 different whiskys in the past 2 years. My wife, who has never tried a cigarette or cigar, thinks this is why people like to smoke after a meal. Really smoky and satisfying.
Smooooooth. Nice mouthfeel, great sipper after a long day.
New year present from a good friend. Very smooth experience, with happy surprise with the flavors. This one was much welcome addition to my collection.
Way too much peat for my taste... that's all I could taste or smell. Overpowering
Oh... ohhh... what a taste!!! Wonderful!
I'm am NOT a peat fan, yet the Caol Ila 12 works for me. It's like the max level of peat someone who doesn't like peat would actually enjoy.
My favorite dram after a day of smoking brisket....heaven
Bru cafe nijmegen
Much peatier up front than I thought it would be, but the peat and smoke give way to a fruity, mellow back with a smooth finish.
Amazing. Melon nose with smoke. A much lighter, fruitier Islay. Tingly mouth finish of mint.
Yes, as good as the hype. Feels similar to Lagavulin 8.....if your British thing Curly Wurly
Nose: smoke, sulfur, citric notes. Wet, burnt wood, old seaweed Palate: Christmas cake. Spices and oaky bitterness. Not overly complex Finish: oak and more spices. A hint of citrus. Medium long
Peat it
Nice and sturdy, but not as well-rounded as Laphroaig 10. It's almost like it's missing something...
Nice floral with a touch of peat aroma, but not overpowering. This is quite good, a bit of peat, some spice and some herbal as well. Smooth without any water. A dash of water does seem to bring out the spice a bit more. It also seems to enhance the floral aroma. Would buy this one again.
Very peaty with antiseptic and slight saltiness. An outstanding representation of Islay whiskey.
One of my a time favorites
Very woodsy and earthy. Smooth and light going down. But I'm not a fan of Peat Whisky. An acquired taste definitely not for me
Not my cup of tea but I respect that it's good tea.
Smoky, last glass was enjoyed with some nice chocolate. One that got better with every glass more and more flavors stood out with a drop of water or some whisky stones
Oily, very likeable
Great taste and scent. One of the best bottles I tried for this price range. Totally reccomend that to all Islay lovers.
Good nice price Islay Whiskey
It's got the typical Islay Taste, albeit a bit weaker than the famous Islay Scotches. Enjoyed it anyway
A nice peaty, smoky Islay Scotch. Certainly not for everyone. I was able to taste cinnamon, which was a nice touch.
Nice scotch. Ok when I opened the bottle, flavor grew on me (improved) as I finished the bottle. Good stuff, definitely would buy again.
At 1st I was not impressed, but as I drank the bottle it grew on me. I feel this is a more certificated version of the Talisker 10
well balanced Peat with Sweet. Not crazy smoke but right amount. Sweet from bourbon barrels.
Peat and smoke love. Phenols calm a bit with water. Oily cinnamon and spice. Nice finish
A classic Islay scotch!
One of the best I've try the flavor the smoke to it I love it
Smooth and a little smoky
Love this smoky whiskey
Unfortunately bit too strong for my taste.
This is everything I love about whisky in a single dram!
Like it
After a few drops of water were added, it was a really nice tasting glass!
Anything above 8 for me means pleating and smokey with a depth of flavour. This whisky needs a touch of water to bring out the flavours hidden in the peat. Also ignore the first taste which feels harsh and acidic. But by the second sip you suddenly notice the sweet sugars of the boiled sweets and the cinnamon on the finish that suddenly appears. A well round 12 year old that carries what can only de described as charactor... A definitive smokey charactor.
Caol Ila is a very clean smokey Scotch. It is not as meaty as Laphroaig, which is also very good.
Amazing speechless I've never try nothing like it
Peaty scotch with a long finish.
Very warm and peaty! Drink it neat or maybe with a drop of water. If you love your Lagavulin 16, you will love this too.
Loved this Scotch!! Finished half a bottle in no time.
A-
I liked a lot this Cask strength. It needs a drop of water and the taste improves. I detected cinnamon, but it was not too strong. A good purchase indeed.
Nice scotch but much less body than a Lagavulin 16 or Laphroaig 10. Felt very thin and finish was a little too quickly gone for my taste.
One of my favorite scotchs of all time. Smokey and smooth.
Absolutely powerful.
Balanced peat and smake. I can see why it is used in a few on the Johnnie Walker blends.
Love
Our least favorite of the 3 peaty scotches in the tasting box. Perhaps some seaweed smell and flavor. More of a love-it-or-hate-it type scotch.
Nose has the familiar Islay smoke with underlying vanilla and a bit of heather and salt tang. Flavours are very bright and sweet up front, giving a bit of a delay before smoke gradually eases onto the palate. A peppery spice joins the smoke into the finish, along with tobacco and mild herbal notes. This is possibly the most refined Islay I've tried to this point- with its welcoming sweetness and gentle smoke character this might be an ideal 'starter' Islay Scotch.
mellow and smokey
This is undoubtedly the marijuana of the Islay world. Its light peatiness acts as a seductress to its bolder, less well intentioned brothern. As an avid scotch drinker not big on peat, this delicios dram introduced me to a new world. Although I still lean on the Highlands and Speysides, I now proudly keep several Islays around. A must have for any scotch enthusiast!
Very nice, will go hunt some independent bottlings with higher abv
Peaty and salty. Smooth and long finish. Very nice
High amount of smoke with a little reflux. Very similar to Lagavulin but the warming sensation stays in your chest longer.
Delicious. Balanced smoke and peat with nice spice on the tongue
Balances smoke and peat without being one note. A pleasant finish on a lighter dram than others in the region.
Smoke & honey
My favorite scotch so far. Like a camp fire on an ocean cliff in your mouth. Smoky and salty nose and smooth smoooooth finish.
Great mix of smokiness and flavors
Nice bright gold color. At nose smoky notes are first perceived but under that you can find some pepper and herbs. In the mouth a bit warm with medium long aftertaste
Smoky, peaty aroma. Sweet and smoky with a touch of a bite. Pretty decent but whistlepig is still king. Mac $50/bottle.
Really pitted. Maybe too pitted.
It was good... I was a little worried... This is only my second peat I have tried... No pun intended... My first peat left a bad taste in my mouth... This one agrees with my tastes a whole lot better.
Its good - but the 12 year old expression is bested by other Caol Ila offerings.
A nice Smokey islay that has more herbal and peppery notes. It's Nita lay less peaty than the islands other offerings.
too much peat for me
Smooth, nice aftertaste
Grassy, sweet notes in the aroma, alongside the smoke and peat. Not all that smooth - the bite of it is a little overwhelming and distracts from the flavor. If comparing to its Islay brethren, this reminds me more of an Ardbeg 10 than a Lagavulin 16. It's light and refreshing, but not very complex.
Good price performance! But overall the taste is not ballanced.
Way to smoky for me. If you like a smoky drink though this one is for you.
Excellent. Smoky, yet refreshing. A new favorite.
Love the superficial notes of peat and smoke. Was surprised I picked up on the cinnamon. Delicious.
Strong peat taste
I found it a bit too harsh & extremely peaty. I had to add a drop of water to make it palatable. (I do not like mixing malt) I compareed it with an Arran peated, Machrie Moor. This I found was perfect.
great aroma
X
Light, bit peaty but not too bad
At first whif, floral notes but they discipate quick, releasing the smoke and peat. The same for the palate; first hits the floral with a medium strength, about 10 seconds later (rough guestimate) the smokey peat rolls in. I sense some caramel at the end which is a great combination to add with the smokey peat. At second thought, the reason why i gave this Caol such a high rating is because it is actually and nice change of combination to have the floral mixed with smokey peaty caramel. It helps you appreciate the peaty type scotch so much more.
Pale gold. Fruity nose with delicate smoke notes and a touch of petrol. The notes on the palate (smoke, wood, herbs, and spice) are soft and not really accentuated. I feel it does better with a couple drops of water or on ice. Not as great as I was hoping it to be, but still enjoyable.
What a lovely whiskey with plenty of character.
Very smoothy. Probably much more than any other I've tasted so far. Liked a lot though, perhaps it's spirits are absolutely complex.
Did not enjoy at all. Not much else to say.
Good, just not a favourite. Bit bitey.
A good dram sweetly smoked and peaty.
Heavy smoke, peated, Peppery
This is a more softer whisky untill the smokey touch comes. Then it changes to a more strong and smokey whisky. The aftertaste is quite short but slightly bitter. Nice whisky, very accessable.
Really oily (too oily for my taste) and very smokey. It's probably the Sledgehammer of the #peaty Whiskys.
Gentle straight peat - fresh hay, citrus and sweet. Slightly medicinal until well aired. Balanced and quite complex with long, nice aftertaste
Just the right amount of smoke.
Very peaty. Fairly sour with some spice. A lot of brine.
One of my favourites...
Definite notes of sweet and peaty. I prefer more cinnamon but I am enjoying it.
Manque un peu de relief
It has a smoky, spicy taste. Not too peaty. Almost like a Glen Livet
The peat flavor is extremely strong, basically overwhelming the other flavors, ruining the experience.
nice
Caol Ila 12 Year Old is now one of my favorite Islays. Very smooth, great peat, and an amazing smokiness. To me, this is very subtle, yet complex enough to be interesting. Wonderful. I immediately purchased a bottle.
An excellent smokey and peaty Islay. Definitely will buy again.
Nose of vanilla and delicious peat. Light mouthfeel with medium finish. Very drinkable for beginners to Islay Scotch.
I wasn't impressed. There wasn't anything that really stood out. The oiliness was there, as well as the peat, but nothing to really stand out from the other scotches.
Caol Ila 12 Year Old is one of my favorite single malts. I prefer smoky/peaty/spicy whiskys and this one has an added bonus of being a little stronger than usual.
Wonderful salty smell with a peat rush. One of my favourite Islay malts
If you want smokey and peaty- this is top shelf!
Spicy, and nice amount of smoke
Delicious, so much value for money. I love all of Islay and the first glass of CI 12 isn't different. Not as smoky and peaty as I remembering Ardbeg 10 and Laphroaig 10, it's in the middle of those and Lagavulin 16 and Bunna 12. I must say that Caol has more to it and to me it's a 'younger Lagavulin'. The balance makes this whisky superb and therefore for the relative cheap price a 9!
Not quite as smoky as Laphroaig, but similar in flavor without being quite as harsh on the front end.
Mm mm, so good!
I thought the oil, peat and phenols were a bit overpowering in this whiskey.
Joy
PEATY
Was my birthday present...love it!!
Smoky, peaty and smooth one of my favorites.
Отлично. Немного грубоват, но я прощаю. За дым, торф и остальные прелести....
Character. Best enjoyed on a cold winter evening.
Love this scotch. Nice middle of the road Islay. Great flavor and not overly peated.
Strong
I'm a huge fan of all things Caol Ila. The softest smoke on Islay. Beautiful whisky.
Smoky Peaty light
What a great dram! Very balanced and smooth.
Соленая сладость, обжигает. Сухой вкус, дубовый, достаточно грубый
My favorite standard. End of story. :)
Smoke sea brine peat and fruit. Pair with a lobster.
Load more reviews
Back
A Dram for Your Thoughts
Cancel