Price, Shipping & Taxes may vary by state and will be recalculated at checkout.
Authenticity Guaranteed
We guarantee every product we sell is authentic.
Free Shipping
Flaviar Members get free shipping on their orders.
Buyer Protection
Money-back guarantee if things go wrong.
The amber elixir of the Frontier.

It's the 1830s, Louisville, Kentucky. America only has 26 states, Chicago is just a small town, and Louisville was a growing city and a major port. Augustus Bulleit was a tavern keeper and a dreamer. He wanted to create a bourbon unique in flavor. Through trial and error, and hazy afternoons, behold: he came upon a Bourbon he'd been looking for. Then, one day, with a wagon full of his new concoction headed to New Orleans, he disappears. His precious recipe almost gone as well.

Fast-forward to 1987 when Augustus's great-great-grandson Tom (also a dreamer) decided to recreate the golden Spirit. He aged a small batch of the 'white dog' for six years in heavily charred barrels. Then, he took old-school medicine bottles with raised lettering and brown tinted glass and filled them up with this reanimated Phoenix.

Bulleit's Bourbon is a subtle and complex blend of rye, corn, and barley malt. They are washed in pure limestone filtered water and enriched with special strains of yeast. This Bourbon is bold and spicy with a clean and smooth finish. Expect sweet oak aromas with tones of maple. Feel like a frontier explorer with this amber elixir.
Category

Style

Region

Country

Alcohol

Distillery

Age
Flavor Spiral™
About The Flavor Spiral
What does Bulleit Straight Bourbon Whiskey taste like?

The Flavor Spiral™ shows the most common flavors that you'll taste in Bulleit Straight Bourbon Whiskey and gives you a chance to have a taste of it before actually tasting it.

We invented Flavor Spiral™ here at Flaviar to get all your senses involved in tasting drinks and, frankly, because we think that classic tasting notes are boring.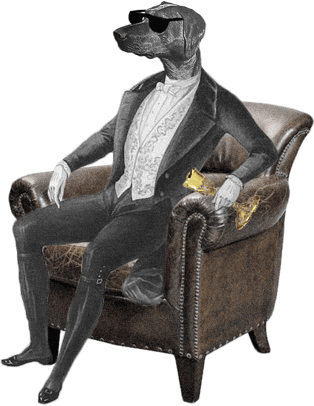 Dog Dogson's
Smartass
Corner
Whisky or Whiskey? The spelling differs geographically. In Scotland and some other parts of the world distilleries usually spell it Whisky; in Ireland and USA they spell it Whiskey.
Tasting Notes
Appearance / Color
Golden

Nose / Aroma / Smell
Orange, oak and notes of vanilla.

Flavor / Taste / Palate
Orange, spices and maple with a hint of tobacco sensation.

Finish
Smooth and spicy.

More drinks we think you'll like
Ratings & Reviews
this is a solid bourbon, and probably my favorite at its price point (better than buffalo trace in my opinion)
Picked up my first bottle of this over the holiday weekend and its now my favorite in my personal bar. Makes an incredible old fashioned and for the price, I will always always have a bottle on hand.
Simple. My go to on a budget.
smooth and great flavor.
Great in between drink on ice or mixed
Smooth and enjoyable
Smooth
SHOTS SHOTS SHOTS!!
Spice forward with a hint of citrus.
This is a SMOOTH bourbon either on the rocks or neat. I love it either way. It's my go to when 1792 isn't available.
Solid offering for the price
This is my go to, simple and smooth
An excellent bourbon to keep in the bar. Wonderful with a couple cubes and a splash of water. Outstanding value for the price.
A favorite mixer
Good whiskey for the price.
My absolute favorite bourbon. I love it straight up or in a mixed drink. I always keep it in my bar.
Classic bourbon flavors. Good mouthfeel
As everyone says. A solid bourbon. Not too complex but nice rye spice. Makes a great old fashioned.
Love it !! Been a favorite for a while for both my wife and I
Just solid. great for mixing at this price range but can drink on the rocks also
A go to for old fashions
Not my favorite. Interesting flavor that I can't quite describe. Not a typical bourbon nor anything to right home about.
It's OK. Probably best for use in mixed drinks as I think there are better bourbons out there at the same or lower cost.
Solid Bourbon for Manhattans and Old Fashioneds
Bulleit has a high rye content for a bourbon and this is my go to when I make an Old Fashioned. One of the best bangs for the buck out there.
One of the best everyday bourbons for the money. Great In a simple old fashioned. Love the high rye content. Tastes like Four Roses.
Easily one of my "go-to" bourbons for the money. Fantastic as a base for a cocktail or on the rocks. A great value bourbon.
Great budget bourbon. Would happily serve to guests. Wouldn't call it my go to though. A little more licorice then I would like but worth the time to explore.
This has been my favorite whiskey so far for the lower price point. Very smooth sweet and vanilla notes.
A little sweeter than I prefer
Nose vanilla, caramel Taste wood caramel spice Finish metallic sweet
Good, but the notes are similar to better whiskeys I have tried in the past. I will note however, that this is by far one of the best whiskey's to make an Old Fashioned or a Manhattan with
My favorite bourbon, great with a splash of water.
One of my go tos. Middle ground with the right amount of bite
A great bourbon - rich, flavorful, complex. A little strong neat but great on rocks or in a cocktail.
My favorite bourbon for mixing. Somewhat rough for sipping neat, but makes a perfect Old-fashioned or Manhattan.
Good mixer. A few steps above jack
Not very good. Do not want again.
Very smooth but still has a bite.
My first love
Vanilla, caramel candy, and allspice are first on the palate, orange and potpourri carry it's way into the short and smooth finish. Reminiscent of an old-fashioned cocktail. In the 1830s, a tavern-keeper in Louisville, Kentucky named Augustus Bulleit began experimenting with different recipes in order to create a unique bourbon. At the time, it was common for bartenders and salon-owners to create their own whiskies — they often added caramel, tobacco or rock candy in order to produce their signature drinks. After countless trials, Bulleit finally settled on a recipe that produced the perfect bourbon.

In the 1860s, Bulleit disappeared while transporting a few of his maturing casks of bourbon from Kentucky to New Orleans. Over a century later, Tom Bulleit — Augustus' great-great grandson — inherited the family recipe and began producing Bulleit Bourbon. "We have a distilling tradition in the family," says Bulleit. "It seems kind of odd that one would have a family recipe for bourbon, but in our part of Kentucky everyone has one." Bulleit Kentucky Straight Bourbon Whiskey is crafted from a mash of corn, rye and malted barley. After the grains are harvested, they are mashed and fermented with a unique strain of family yeast. Following fermentation, the wash is distilled through a copper still before being matured in charred American oak casks for six to eight years. "Once we're done with the barrels, they're sent over to Johnnie Walker where they'll age the blended scotches," says Bulleit. "There's a difference between aging and maturity, and we'll never bottle whiskey until it's ready to reach the customer," says Bulleit.
Grapes and wine notes. Finish tastes bitter sweet. Not recommended for sipping on the rocks or neat -- an average bourbon that is decent for mixed drinks.
I prefer Buffalo Trace at this price point but Bulleit is always a decent choice.
Favorite way to drink is with coke. Makes the best bourbon and coke I've had.
Good tasting sipping bourbon. Just a basic bottle at a good price, I was more impressed with old elk for an everyday price to taste combination.
Love it my favorite old fashioned mixer bourbon
good for everyday, nothing complex but easy to drink
The go-to. Versatile. Good as mix, on the rocks, and neat.
My personal go-to for smoked old fashions
A go to. Easy drinking, sets the bar.
Always a good daily option
always good
For me it is not a neat drinking Bourbon, in a mix its good
Old reliable. Not the best but will not disappoint.
Right price reliable.
This is THE go-to volume bourbon. You can pour this freely at a party and mix at will. Its a great value at $25. Is it the best bourbon in the world? No. Is it the best bourbon at $25? Yes. And its not SO SO good that I feel guilty not drinking it neat. It gets a great rating for a great value.
A little sweet, crisp, strong. This is my go-to default bourbon. You can't get a better American whiskey for the price.
Solid
This is my go-to outstanding bourbon. Unlike others, it does not need to breathe even though it gets even better after 10-15 minutes of exposure. I love it neat or on the rocks and it has just the right amount of vanilla-tobacco-spice ratio. The nose is vanilla/oak heavy with notes of cinnamon and carries a distinctive caramel root. It is sweet without being too syrupy and has a leather/tobacco undercurrent that lingers pleasantly. It is the liquor that holds up and is always in my cabinet. So far, it is the perfect bourbon for me. Excellent, rich, and vibrant.
Excellent
For a whiskey noob, this is strong neat, on the rocks i smell cinnamon, don't love the flavor. Need to try again once my tastebuds adapt.
Nose: fruity, vanilla Taste: quintessential cherry and vanilla, 'bourbon' through-and-through Finish: slightly bold, but not long-lasting
So smooth, has to be the best Bourbon I've had so far.
It's the perfect blend! It's smooth as soon as it touches your tongue and as it slides down your throat
Sweet, caramel, maple, oak and spicy. My go to for an old fashioned on the rocks or Manhattan straight up!
My go to Bourbon.
Very good, smooth
my favorite
Great for making Old Fashioned.
really like it. This is my go-to drink. I usually try it on the rocks. It has a smooth, slightly sweet initial taste with a spicy finish.
Tastes best in a Norlan glass and a single rock.
It's a staple at my house
Go to bar whiskey
Inoffensive, but nothing special. A good stock spirit / better well.
Spicy with some sweet finishing flavors.
Smooth
This is my go-to. Good bourbon for the price
This bourbon has an initial lightness on the palate that eventually develops into a more complex richness that I really appreciate. Highly recommend for a budget bourbon.
Solid bourbon for the price
Easy to drink, affordable.
9.5
9.5
Oak and smoke really a good sipping drink
Very consistent flavor without a harsh aftertaste. I have yet to be disappointed by a bottle of Bulleit Bourbon.
You have to love Rye and...it's not for me.
I really love this bourbon... very nice to come back to as my home base.
Smooth to drink on the rocks or with a splash of diet coke. One of my favorites.
This is my second favorite right now. Smooth taste, and non-aggressive after taste, with a kick that leaves you feeling relaxed.
hate it. not good.
Right out of the bottle, it smacks me in the face. Burns a bit. Once I can get it on the rocks and toned down a bit, it is much better, for me. Not a big fire down below kind of drinker and Bulleit is a lot of fire, initially. Not as smooth as some of the other bourbons I have had, but not terrible. I like it a lot, but just after it mixes a bit with the ice cube.
I used to think this was a better bourbon. Not anymore. Tastes like Kerosene light.
Enjoyed this.
Love this
Another Go to for me, its a simpler bourbon but great for sharing with perhaps first time bourbon drinkers.
Just enough roasty bite to make it interesting; overall sweet middle of the road bourbon, but drinks like it should cost $10 more, great value. not very complex. A Go-to "house bourbon"; perfect for old fashioned's and drinks easy
First crack at bourbon. Started on a high note. Bulleit was a great first buy
Nice strong bite, but not overpowering. Great for sipping
Straight or mixed, it is a little spicy, less smooth. Still delicious.
Great all around, every day bourbon. Whether you like it straight, a dash of water, or in cocktail, this hits the spot in every way. The oak and fire spice hits your mouth with a flavorful punch, and then recedes into a sweet vanilla-caramel after taste that lingers just long enough to make you want to go back for more.
Bulleit is easy to drink. It's a great bourbon to keep in your cabinet because most people like it.
Love it- great for manhattans, old fashioned's, or on the rocks.
Makes a great old fashioned
Smooth bourbon with just a little sweetness
My go to for making an old fashion
was ok.. maybe i had the wrong bottle.I'll try again
Smooth af. A great all-arounder for cocktails.
great bottle to have around, good to sip or to mix with. also use it to flavor while cooking
Great budget go to
Just your average Bourbon
Fav
Spicy but smooth, good flavor and finish for the price.
This is a smooth, full bodied bourbon that tastes good straight, on iec of with a mix. One of my favorite bourbons.
I love Bulleit! It mixes better than any other bourbon in my opinion. Also, has great flavor if you drink it neat or on ice. For $25 I cant think of a better value.
pretty damn good, makes an amazing old fashioned
This is a solid bourbon and one my wife will actual order by name. Makes a quality mixer but is not my go to straight up or on the rocks. Worthy to keep on the shelf though.
Good for cocktails
Bulleit Bourbon (and the Rye) is my go-to for pretty much anything, It's a great whiskey at a great price and won't let you down.
Bulleit is a solid choice, I do however prefer the rye version slightly more.
A decent bourbon, though there are better ones for the price.
This is the bottle that comes out when I can't figure out exactly what I want. The old "Go Too" bottle...
For the price point this is a solid bourbon, nothing to write home about but great for making mixed drinks for multiple guests.
My go too, great taste and great price
My preferred premium bourbon at value
I just tried this a couple of days ago and it is smoooooth!
Smok
One of the best bourbons evaaaA
Good every day bourbon.
Nice little bite to the finish; not my favorite bourbon but still earns a spot in my bar.
One of my go-to bourbons for making Old Fashions & Sidecars. Smooth with a pleasant finish.
I think this bourbon is a bit over-hyped but a great bourbon for the sunny- day cocktail or Wednesday nightcap. Very nice finish with a lil spice.. I don't find this to be the sweetest bourbon - which is something I prefer
Not a big fan
It didn't meet my expectations but that was due to all the rave in my circle of influence. It was fine. Has a kickass finish however and for that I will return to the well.
Pretty good
Pretty much my go-to bourbon for old fashioned. Planning to do some barrel aging with this one.
smooth finish
My ricks and mixer go to.
I was introduced to this a few years ago on a trip to Nashville. It's become one of my favorites.
Solid bourbon, compares to Evan Williams black label. Strong, but flavorful and complex.
Delicious, hearty but smooth, go to for a good drink and a gift for friends
A bit too harsh for me to drink straight. Very good flavor profile, though.
I really like the selections from Bulleit.
Good all around bourbon.
This is my standard sipper. I like to dabble with other bottles but I always go back to Bulleit. Can't beat it.
Good first bourbon
good flavor, too bad they hate the lgbtq community
Smokey after flavor with notes of caramel and cinnamon.
My go to, daily dram. Its a bourbony bourbon, that is great neat, great in a cocktail, and amazing with a cigar.
Very nice, especially for the price!
My favorite bourbon. Mellow with sweet notes.
Smooth drink, but nothing spectacular.
Very drinkable, inexpensive, and everyone likes it.
Smooth as silk
extremely approachable- easy to drink neat or mixed. one of my favorites!
My every day go to bourbon. Always have a stock in my home bar.
Not as smooth as others. Can be an every day staple drink. A hint of spice with a sweet vanilla & caramel taste that lingers. Much sweeter than I was expecting.
A solid bourbon heavy on the oak. Great quality and value. I am seeking a better value since the price keeps creeping up.
Love it and its a staple in my cabinet!
A steady and easy to drink bourbon.
If you are a Knob Creek Straight Bourbon fan, like myself, this is another you would appreciate. Easy-drinking. Full-flavored. Caramel, almost rummy flavor. Definitely like that vanilla and leather scent.
So far this is my favorite bourbon. Keep in mind I haven't spent more than $40 on a bottle of bourbon . . . yet. I really like the vanilla and maple flavor, the creamy feel on the tongue and slightly spicy (but not too spicy) finish that lingers just about right. This is very smooth to me and I wouldn't bother mixing it with anything. I call it dangerously easy to drink.
This is a fairly good whiskey for day to day but it doesn't have much in the way of flavor and what it does have is very simple and not complex whatsoever. I typically prefer a more complex spirit with a better body for my regular drinking. This drink was also very harsh with nothing to smooth out the edges. If you are looking for a whiskey that makes you feel like you are on the frontier this is the perfect drink.
Good for price point, smooth.
Decent
Very smooth initially but with a lingering burn that increases before dying away. Love the smell, lots of vanilla notes, but the taste has a lot of bitter orange peel for me that makes it not my favorite for sipping.
A solid sip, especially at its price point, and very much my style. If you like rye, though, I'd personally recommend you give Bulleit's rye a shot over this particular bottle. Either way, go for it. Can't go wrong with drinks distilled in the Four Roses distillery.
Spicy start, nice finish, very drinkable
didn't care for this.
For this price, and to be so widely available, this is the bourbon of choice for many people. While its methods are definitely new, it's flavor is a classic and the price puts it in good company. If your local grocery or liquor store is out of their allocation of Buffalo Trace, you won't go wrong catching a Bulliet.
Strong, spicy taste. Better over ice. Don't mix it with soda.
Quite nice, spicy, vanilla, notes of caramel and citrics... good value for money!
Very smooth palette flavor. Smooth going down, spicy when mixed. I will definitely get another one
Strong smooth taste always a good way the end a day
A good sipping bourbon. Little lingering burn, but vey smooth.
Loved it! Great over ice.
This was delicious! My first purchase based on Flaviar recommendations!
I like this bourbon, however, it is not the smoothest. I enjoy the aromas and flavors, but I find it a little harsher than others when it comes to the after and lingering burn. Up front, very smooth though.
Tasty with a pronounced bite to begin that mellows to caramel and vanilla with a touch of wood.
My go to!
Very strong and spicy, but smooth and sweet on the tongue
Four roses in a different bottle for more money....cool
Less expensive all around good whiskey
Favorite for an old fashion
A staple in our at home bar.
Smooth to the point of being flat. I would not turn down a glass, but I would not seek one out either
Should be in your bar. Solid, inexpensive, 'everyday' bourbon.
Good go-to, not super smooth but very manageable
Like it
Easy to drink. Good for the price-point
I love this stuff. It has become my go-to "no special occasion, I just want something to sip on" bourbon.
Nice smooth bourbon.
Easy drinking in mixed drinks or on the rocks. Reasonably priced and good value for most used and occasions.
This is a great go to drink
One of my favorite sipping bourbons. Straight up or on the rock - it's good either way.
Decent but not great
I'm a bit of a bourbon nut, I'm not impressed. at the same price point Buffalo Trace is much more worthy a bourbon and always had a spot in my cabinet. Plus Buffalo Trace is actually distilled by Buffalo Trace ;-)
For the money, a solid "everyday" bourbon with a nice smooth flavor.
Smooth for the price and taste
Solid drink. I like it on the rocks - it's smooth and flavorful
Real smooth. Spicy.
decent first bourbon
Pretty good a little rough but good burn
Very smooth, great taste, and finishes with a pleasant glow instead of a burn. My favorite bourbon.
Great day to day bourbon
A solid balanced bourbon. Good for sippin' at room temp. Also good on the rocks. Makes a great Manhattan.
My go to daily drinker. Neat or mixer. Solid choice.
It's my "go to" that stays stocked in my bar.
Solid quality, a good starter. Would gladly have as an evening sipper.
Load more reviews
Back
A Dram for Your Thoughts
Cancel