Price, Shipping & Taxes may vary by state and will be recalculated at checkout.
Authenticity Guaranteed
We guarantee every product we sell is authentic.
Free Shipping
Flaviar Members get free shipping on their orders.
Buyer Protection
Money-back guarantee if things go wrong.
A high-rye Bourbon from The World's Highest Distillery.

Based high in Rocky Mountains of Colorado at an altitude of 9600 feet, Breckenridge Distillery calls themselves "The World's Highest Distillery." And yes, we are pretty sure that the irony is intended. If you took a hard look at their impressive range of product offerings and more than 2 dozen awards — including winning "Distillery of the Year"… twice — you might think that they have been around a long time. But Bryan Nolt founded the place in 2007. That makes their achievements even more impressive.

One of their signature products — and arguably one of their best sellers — is Breckenridge Bourbon. The first thing that a Bourbon fan might notice is that this is a blend… but don't let that throw you. They mash and distill a lot of Bourbon in house and blend it with other high-rye, straight Bourbons from Tennessee, Indiana, and Kentucky.

They are pursuing flavor, and they get it for sure in this deeply hued dram with a luscious mouth-feel. What's the secret of the superior texture? According to Bryan, it's all about the pure, mineralized, snow-melt water that they have in abundance and use for distillation and proofing.

Category

Style

Region

Country

Alcohol

Distillery

Age
Flavor Spiral™
About The Flavor Spiral
What does Breckenridge Bourbon Whiskey taste like?

The Flavor Spiral™ shows the most common flavors that you'll taste in Breckenridge Bourbon Whiskey and gives you a chance to have a taste of it before actually tasting it.

We invented Flavor Spiral™ here at Flaviar to get all your senses involved in tasting drinks and, frankly, because we think that classic tasting notes are boring.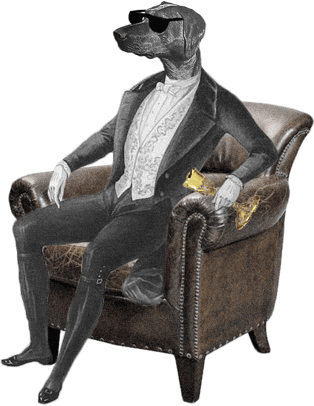 Dog Dogson's
Smartass
Corner
Whisky or Whiskey? The spelling differs geographically. In Scotland and some other parts of the world distilleries usually spell it Whisky; in Ireland and USA they spell it Whiskey.
Tasting Notes
Appearance / Color
Dark cherry wood
Nose / Aroma / Smell
Firm banana, molasses, white pepper and roasted pecans.
Flavor / Taste / Palate
Warm honey, toasted dark bread, vanilla with notes of oak.
Finish
Spicy-sweet with vanilla lingering.
More drinks we think you'll like
Ratings & Reviews
It is a very good, balanced, Bourbon Whiskey that has an aromatic birth; while an elegant life leads to a long & spicy death.
Rich, complex and very smooth! Good stuff here!
Too sweet, too syrupy
smooth, caramel, delicious
Just the right amount of sweet up front and spice on the end
Got this in my free taster pack, it's solid. Came off a little thin on the nose right out of the vial, but ended up opening into an enjoyable whiskey. Nice vanilla, I do get the banana and then a nice finish. Great craft whiskey for the price
Vanilla , honey, and spice and caramel
Nose: hint of butterscotch. Taste: smooth, not distinctive
Solid bourbon. Not as much vanilla as some I have tasted. Less sweet. Would like this in an old fashioned.
Very smooth and enjoyable
5.5, smooth, sweet. nothing exceptional.
Smooth
Surprising nice
Smooth and buttery...keep thinking I taste bananas at the finish
I really love the favor and the finished really surprised me. After looking at the Flavor spiral, I also noticed spicy notes sweet flavor. I will definitely get a bottle.
At first taste, I was blown away by the amount of flavor. It wasn't until I read the description and learned it was a blend that it all came together. Absolutely get the hints of Vanilla and Banana that give it a sweet finish. I'm not typically a Bourbon person, but I would recommend to a friend that's starting out for sure.
strong in a smooth way
Very smooth. All I need is ice.
Very smooth and very nice
Got a sample really like. Strong taste
I really enjoy this bourbon. I am also a fan of Jack Daniels… But it sometimes can get a little too spicy tasting, this one is more smooth and mellow. Great in an old fashion or just on the rocks, or mixed with soda.
Worth an 8. Obvious rye mash influence which made it a solid bourbon.
Very smooth and tasty
Sweeter, smooth, nice finish, well balanced
Just ok
Smells thick and warm. Honey smell is strong, and goes down very smooth with a slight bite. Taste hints of vanilla & Banana as listed in the tasting notes. Very nice
Really smooth for a high rye bourbon. Got it in a sampler. May pick up a bottle to see how it does in an Old Fashioned.
This is flat out yummy. Smooth and delicious.
This bourbon is carving the smoothest line on a fresh, baby blue sky, Rocky Mountain pow day.
This is an average Bourbon. Several other choices at this price point.
Not my cup of tea. Thought bourbon had to be made in Kentucky. This taste is far from my usual Makers Mark.
Good flavor! Has a slight burn in the mouth but not as it goes down.
Loved it. Perfect for mixing or straight.
Great value.
Honey finish
It was ok. I didn't catch all the flavors described and it wasn't as smooth as I would like neat. I added 1 ice cube and swirled, this cleaned it up and brought out the toasty and a stronger vanilla finish. I added a star once I added the ice.
Smooth sipping.
Excellent Bourbon for the price, really opens up after sitting on the rocks for a bit. Smooth.
Very smooth. I enjoy the flavors
I'm not big on bourbon, but this one was good. For me, not for sipping but drinkable.
This is an excellent Bourbon for the price. Excellent notes and very smooth. I plan to keep a bottle on my shelf from now on.
Really enjoyed the caramel flavor and honey notes!
Excellent bourbon. Very easy drinking and smooth.
It is a very full flavor, earthy, & distinct.
Neat and clean! Very tasty and pleasant to drink
Very easy going on the palate. Would definitely buy.
Smooth and Clean. Great straight and mixed!
One of our favorites. Neat, or mixed. It makes a great base for a Boulevardier.
Hints of honey
Smooth and spicy!
Nice nose and good smooth taste. You catch the rye flavors in the finish.
Smooth and flavorful with a little bit of heat.
This one has grown on me. Definitely a smooth high rye with interesting notes of banana and honey.
Talk about smooth. I tasted the Breckenridge as part of the Advent Calendar. I really liked it, enough so I bought a bottle. You an't go wrong with this wonderful bourbon.
Not a pleasant aroma; lessens over time. Strong taste with a mild burn. Little bit of heat, which I enjoyed, but I wasn't a fan of the vanilla.
Smooth
One of my favorites
I'm new to whiskey still. This is my second bottle. This has more bite through the taste from start to finish than my The Balvenie. I do taste sweet, but the burn washes the sweet out pretty fast. Since the above post, my taste has changed. This has become my favorite bottle of the 4 I have. I found being a newbie that if I add water (almost 50/50) I really taste much more of the flavors. This is a really nice whiskey.
Smooth and tasty. Very nice!
Very smooth, soft nose with a spicy finish.
I'm not going to say it had the smoke of almonds with a pine finish, that's not me! It was great, if you get a chance to try or buy it "DO IT"!
Banana & bourbon just doesn't work for me. Honey n spice with an odd aftertaste... wow I just have to say this flavor profile doesn't work for me, at all. 🥴
This had a very drinkable, neutral taste. It wasn't too spicy, but it wasn't weak either. The notes of vanilla were noticeable, but I didn't really taste or smell the others mentioned. I enjoyed this, but it also didn't blow me away.
One of the best I have tried so far.
I like the spice on the finish and that it has a pretty long finish.
This is a good smooth bourbon. The only complaint I have is the finish is quick it doesn't have a resounding after taste.
Smooth with a good balance of sweet and spice.
Smooth. I've enjoyed this whiskey many times. Mixes great, definitely has part of the sweet profile. Still a noob, but learning the terminology and concepts.
Easy drinking with friends. Definite buy.
Good honey taste but wasn't crazy about the spice.
Smooth. Nice texture
Smooth bourbon with a mild bite. Good neat or on the rocks.
A little bit of spice that tastes a little burnt but somehow works very well.
Has great potential but loved to see it aged a little longer. Still a good sipper for the price point.
Young bourbon that could have used a little more time in the barrel to pull out the vanilla and spice notes.
Nice bourbon, added ice to smooth it out.
Smooth
My favorite bourbon so far. Smooth, with a little spice, great aroma, and a pleasant, if slightly bitter, finish.
Good, maybe some honey notes?
Very flavorful whiskey, smooth with some wonderful vanilla notes. Almost tasted like an American spin on an Irish whiskey. Great balance & satisfying finish.
Outstanding
absolutely wonderful whiskey..very smooth from start to finish
I loved this bottle; how sweet and smooth it tasted.
P good
Slightly sweet. Very smooth with a little kick after
Fruity sweet but bitter
Pepper and spice!
Tasty but ends a little spicy for my taste - intriguing but not my thing
Pretty middle of the road bourbon. Some nice notes here and there, but nothing to differentiate it from the pack.
Love this Bourbon. My go to when I need a Bourbon that can be served Neat, with ice, or mixed
A bit of a bite the first sip, but smooth after that. More of an Irish Whiskey taste than a Bourbon.
A smooth bourbon with a toasty finish and well rounded notes of smokey wood, caramel and vanilla and no harsh throat. I first tried this while in Breckenridge, CO for a work trip. I was quite thrilled to see it on offer in my Flaviar welcome kit. A good start to my membership.
So good. Kept tasting caramel corn. Yummy!
This is a very good whiskey. Sooth without any throat burn when drinking it neat.
Very good, smooth Bourbon; if there is such a thing! Great with any Cigar!
Smooth and easy. At lazy j ranch 2019
Sweet and smooth. Good amount of spice on first draw.
I recommend this to be enjoyed neat but will not disappoint if preferred on the rocks. I love it because it's sweet like a desert but not overly sweet. I would definitely pair this with a good cigar (if you're into that) after a nice dinner.
This is a good tasting whiskey with no bite. It is very smooth and goes great on the rocks and a splash of water.
I love it, it has a great rounded flavor
Nose of honey, banana, and vanilla. Smooth finish with a front end of heat.
Great
I liked it overall. Delicious front.
The very nice smooth sweet bourbon
Very good on flavor and mildness , very balanced.
A very pleasant bourbon to sip. Smooth, with a nice balance of flavors. Not overly complex, but very enjoyable.
Very nice with good aromas
Great taste
Good
Great taste
Smooth
Good strong taste.
Great aroma. Smooth tasting.
Compared to other drinks I've had this has a very distinctive sour fruit taste to it. Vanilla and honey on the nose. Sour fruit(maybe dark cherry) on the tongue. Very good, would recommend though I'm not sure if it's going in my "favorites" category yet.
Local distillery, great offerings. Can't beat some of the local Colorado distilleries.
It was smooth, and left me feeling warm. Not too sweet. If you like Scotch, try this Bourbon.
I like the flavor of this whiskey. It is very smooth. I would recommend this to all who read this review. Please do try it. I will add it to my go to list. I want to go enjoy some now!
I like the flavors of this whiskey. It is also very smooth. I th
Smooth. Easy drinking
I enjoyed this bourbon, it has a nice blend of sweetness and spiciness. Not super complex, went down well however there are others that I prefer. I certainly wouldn't turn down a dram if offered, definitely worth a try!
This is a great local CO spirit. smooth finish, good character. For the price its a pleasure to drink.
My nose gets nail polish remover associations in the aroma, so not the Bourbon for me.
A bit strong for my taste. Everyone's pallet is different, so definitely worth trying.
First Flaviar I have tested in a testing box. Nice smooth Burbon. It has some light citrus and vanilla notes. The finish is long and complex.
Young, very sweet and smooth. You can really taste the young corn, but it's not a turn-off. Normally I prefer a ballsier bourbon but I've become quite fond of this likeable character! This is the guy who's friends with everyone. Not a good mixer, best straight & neat. Better than an entry-level bourbon, and WORLDS better than the ubiquitous Beam & Daniels, but still works well as a great entry level. I just think it's best at a $29.99-$34.99 price point if I'm being honest.
Aroma: check Mouth-feel: check Texture: check This is a great everyday bourbon. I wouldn't save this for a special occasion, but I would be more than happy to share this at a party with my bourbon brethren.
I liked it, it's not like any bourbon I've had, I could drink this every day
as a true lover of Jim Beam, this was a pleasant surprise.Def a smooth change of pace for me. Glad I joined the club and chose this as my first bottle.
Typical bourbon bite, but smooth and spicy. I enjoyed it.
Definitely get a banana nose. Deeper in the sniff I can pick up molasses. Taste is toasted, bread, spice, with a little sweet. Late earthy finish.
Was pleasantly surprised with how smooth this stuff was. Just the right amount of sweet. Agree that the flavor profile was spot on.
Very sharp, and I like Bourbon's that have some spice to them, otherwise, they just seem bland. This one has a nice set of flavors that come out, and leave your mouth tingly happy.
Made me switch from Makers
Warm, sweet, satisfying
Too sweet for my taste, but the flavor description was spot on. So if you like what is listed, you will love this.
I like it. Tasting notes are spot on. If definitely get it again.
The tasting notes were accurate. The banana forward notes up front were surprisingly tasty and fun.
Sweet. Slightly spicy on the front of my tongue and going down. Would drink again.
Smooth and with sweeter flavors without being overly sweet. Pleasantly spicy
Very smooth. Very clean finish. Nice round oak flavor.
Nice and smooth without a bite
Smooth enough that I can let it sit in my mouth and taste every nuance, but strong enough to have a finish after I swallow. I love the balance.
Enjoyed this bourbon, I would but more. Smooth but enough bite to enjoy it as a bourbon.
Great taste
An easy favorite. Smooth and easy over the rocks or neat- with a clean finish!
Good bourbon whiskey. It's a bit on the sweeter side with a hint of vanilla, sugar and banana...I prefer dryer whiskeys, tho. But very drinkable. I didn't find it too sweet.
Good easy drinking bourbon. Light, sweet and easy drinking.
This was way too sweet for us. Carmel brown sugar was the strong note. Our son liked it, so we gave it to him.
Should have also mentioned that we love single malt scotch.
Nice notes. The banana bread is for real, y'all.
Love it
Very smooth, doesn't linger much though. Sweet but not cloying.
A good bourbon. Good level of complexity to it. Good start and finish. Not 10/10 worthy but a solid 7.2 if I could give that rating. Didn't have much of a kick, slight amount of spice/zing but as a whole good flavors.
Excellent!
Excellent!
Excellent Bourbon! I will purchase again when the well runs dry!
We were sitting on the front porch finger picking some blues on my acoustic. Johnny Bones and I had no expectations.. I must admit I was surprised. It was smooth, clean and a little bit of a banana bread after note. Very cool bourbon...It's up there in my top 10% of bourbons.
For a "high-rye" bourbon, it seems to lack any real kick. I prefer a bit more spiciness. It is very smooth and easy to drink.
Great introduction to bourbon.
Amazing! Clean flavour!
First impression is it's bourbon. Second impression is actually relatively smooth. Strong honey and velvety bananas. Not bad
Solid easy drinker. The guys at Breck know their stuff. If you can get the single barrel, it is worth it.
This is a nice bourbon for the money. It is smooth and easy to drink, with a nice flavor. Nothing outrageous, just a solid product.
Great taste, not too much of a bite
Love this one. Very smooth with plenty of barrel flavor. Vanilla, honey, oaky delicious.
Excellent taste and smooth going down. One of my favorites.
good solid bourbon for the price. on the nose I get note of vanilla and citrus. smooth finish that dissipates quickly
Not bad. Solid on the front but slightly harsh at the end.
Notes of vanilla but a harsh finish
It was just ok to me. Nothing offensive, but nothing truly exciting. It was a subtle drinking experience and would be a decent beginner's whiskey or fitting for a nice old fashioned. Some light baking spice, classic bourbon notes of vanilla and caramel, and a bit of heat. A quick finish wraps it up. If this was a tv show it would be Law & Order. Better than other shows, produced well, but not something you tell your friends about.
Still has the bite of a young spirit. Citrus and cardamom surprise nicely.
Flavorful in at first and after a couple of minutes. Smooth.
Good balance. Pretty smooth finish with vanilla and honey being very forward.
Loved it, very smooth and much more than what I expected it to be!!
This is a good bourbon. On the rocks, it has a smooth Smokey sweet taste to it. Neat, it is a smooth spicy but sweet taste.
Always been a rum drinker, this has convinced me to add bourbon to the bar.
Loved it. Well balanced and flavorful.
Very sweet nose with honey, spice on the finish
I did not hate, nor thoroughly enjoy, the first few glasses I had. After the bottle aired out a bit I found myself wanting to drink it. I'm new to classier indulgence, thats about all I can comment at this time.
It's fairly smooth lite burn on the back end. I taste some sweetness up front, possibly honey and vanilla. I'm no expert but I say a solid sipping burbon.
Very good!
Just got a free bottle thanks to referring a friend which joined. Very pleasantly surprised. I never heard of it but this is a great bourbon. Subtle with just enough bite, great balance of sweetness and spice.
Great, smooth taste. Lower proof makes it easy for most everyone to drink, even if they drink it neat. Always a favorite at a party.
Very good on the nose and smooth from start to finish
very smooth, great taste
Good flavor with a slightly harsh finish, which was nice. Smooth and easy to sip on a nice, cool Maine summer evening.
Very smooth and easy to drink but still has a complex and interesting flavor.
Subtle; smells of flowers, Oaky, Earthy; smooth; umami? Heat but no burn; perfect for Danielle and a bit weak for Luke; gently hits the back of the tongue; sweet caramel, cocoa, vanilla.
I found the Breckinridge to have a great nose with mild nutty notes with a mild cinnamon. It had a great flavor however I found the Rey to over power the other flavors in it.
Smooth and graceful. Nothing intricate and that is perfectly fine. Preferred on ice.
Light bourbon, not to long on the finish. I liked the flavor, but it definitely isnt a bourbon I'd drink neat.
A good strong smooth bourbon. Nothing fancy.
Really tasty bourbon, definitely has a kick. Has more complexity than say the standard Maker's Mark. But I am new to bourbon so what do I know...
Smooth not too sweet like a lot of bourbons
I preferred it on ice as opposed to neat. Ice brings out more subtle and softer flavors.
Not bad slightly oily. Got dried fruit a little honey on the nose. Spice all the way through the taste
This is an enjoyable bourbon. Easy to drink with a great spicy finish albeit a short one.
Overall fairly nice, but a bit on the syrupy side for my taste. Lots of honey.
I enjoyed this just before bed. Smooth and sweet with a bit of a kick. I'm sure this would couple nicely with a rich cigar or pipe.
I'm a scotch drinker dipping my toe in the world of bourbon. As a novice this needed an ice cube and time but after that is was full of flavor and paired nicely with a full bodied cigar
A great easy to drink bourbon
This was a good bourbon but I would have liked more flavor. It doesn't have the depth that more of the popular bourbons have. The finish did have a little bite to it. Overall it was a good find and I'm glad I have added it to my collection.
Wow... Really smooth finish. It also has a light sweetness to it that makes it a very enjoyable drink to sip on.
I did very much enjoy this bourbon, it rolled smoothly through my palette.
This qas a very fine bouron. found it to be very smooth with a flavor that could be enjoyed.
Smooth, sweet, and warm. Very easy to drink.
Smooth and overall a good versatile drink.
Its very sweet and has a smooth finish.
Smooth. Lots of honey and vanilla. Once it opened up there was some definite spiciness on the back end.
Great! Very smooth and slightly sweet with hints of vanilla and honey. I would recommend this to a professional bourbon drinker or someone new to the club.
This was a pleasant surprise. I received it as part of the welcome box. Bright yet fleshed-out, this has body and pop at the same time. I picked up on more honey and spice than the banana indicated on the flavor spiral (that's a plus in my book). A well-rounded whiskey. Tasted in a Glencairn glass.
Very smooth and delicious. Nice and spicy undertones finish off with a delightful honey flavor.. Very good
Very tasty, very smooth! My wife liked it and she doesn't drink whiskey!
Loved it!
All I can say is WOW! This whiskey surprised me with is smooth and mellow taste. Definitely adding this one to my home bar.
The whiskey that got me hooked. It is incredibly smooth and it has a very prominent banana flavor. I will always have a bottle of it on my shelf and I highly recommend it for those new to whiskey.
A different blend on bourbon with good flavors, but a little too sweet for me
I thought it was very smooth.
Excellent. Very smooth
Very smooth great taste.
SMOOTH!!
Really tasty stuff
Not bad
Tried this one both straight and chilled with a splash of water. I immediately tasted the honey (even smelled it before tasting), felt the warmth, and tasted the spicy finish when I tasted it straight. Chilled with a splash, it became a little more harsh and not as pleasant. Definitely one of the tastier bourbons I've tried.
Sold bourbon. Strong honey and banana right up on the front palate. Probably better solo than used in cocktails as it's fairly mellow.
Love the banana and vanilla notes. Could have hoped for a little less toasty-roasty notes, but still a solid bourbon.
It was okay.
I very much like this Bourbon. I can't claim I tasted all the little nuances, but I got some honey, sour dough, spice, and some roasty/toasty. I will be buying some of this. Quite delightful. Full disclosure: I had it over a couple of cubes.
The banana defenitely stands out. Hint of vanilla and a warm finish. Nose is mostly banana
Very smooth, however it was a little too sweet for my pallet.
It was VERY pleasant. I prefer mine neat and it has a remarkable flavor.
I am not a bourbon drinker, preferring Scotch. This whisky could convert me. This fine whisky.
Same!
Mmmm...and to that I say: Aromatics: banana's foster, marzipan, candied pecans and nutmeg spice. Flavor: a little heat with spiciness ala cinnamon, whiskey bread pudding comes to mind too. I didn't pick up on vanilla but edgy oak is there and quite nice. The finish is certainly as described though vanilla isn't quite there for me. There is youth in this one, it could use some older blending but in general a nice livelier sipper that would probably do better with a few drops of water. I will grab bottle for the shelf.
It smells like pickles (in a good way!) and tastes like cinnamon (in a good way!). Big fan. I would buy a bottle for the home bar.
I enjoyed this very much. A little spicy for summertime. I'd buy this in the winter.
Buttery, sweet and smooth. Very easy drinking. Almost a dessert.
Spicy, roasted with the fruity finish.
Strong flavor with interesting, almost minty finish
Exemplary bourbon. Very drinkable. Lots of sweet notes like caramel, vanilla, and honey in the front, and some nice bite in the back. It drinks well neat at room temperature, or chilled with some extra flavor like a dash of bitters.
I love how smooth it is with no bitter aftertaste left on the tongue. I am new to whiskey and I am loving it!
Interesting flavor
I really liked the flavors from this bourbon. It was very easy to drink and the caramel notes really gave it an easy finish.
Very drinkable bourbon.
Smooth. Sweet aroma, quick taste of banana and honey (and maybe vanilla) followed by a warm toasty spice note.
Very good. Goes down really smooth. Great taste of honey and spicy.
Great bourbon, very smooth and tasty. I will be adding this to the bar.
Great bourbon on its own or mixed - I made it into an Old Fashioned, Boulevardier, or just mixed with fresh citrus. I'm not a whiskey connessuirre and I really enjoyed this, the bottle's almost gone and I would definitely order again!
Nice start of clove, vanilla and anise. Clean finish. Disappears off the palate quickly. Tastes a little hotter than the 43% alc/vol would suggest. Would be a great whiskey for my next Boulevardier.
nothing overly special, a little burn on the finish.
Deliciously aromatic with a lingering oaky finish!
It's good, but not my go to.
Smooth, sweet, and a delightful amount of vanilla
I really liked it! Made an old fashioned out of it and it was really smooth and tasty.
I both smelled and tasted the honey and banana in this offering. Little legs and finish but pleasant notes on the palate.
Very smooth. Slight oak taste. Good taste for the price
Very smooth. Great deal. Lightly sweet, great body. Caramel/vanilla, lightly roasted.
Spice, apple, caramel, warmth. Like a fresh baked alcoholic apple pie. Bit of sting upfront and a lingering burn. Flavor profile is nice, but tastes young
As a longtime bourbon drinker this was a pleasant surprise. Good nose, flavorful without being raw, overall a great choice.
Light nose, vanilla, honey, apple? Taste: not complex. Same as nose with some toasted bread. Slightly bitter finish, not great. Decent. Not worth $42.
Very smooth but realized I prefer scotch over bourbon
One of the most approachable and drinkable bourbons I have had. Great every-day bottle.
Corn on the nose, and a quick finish. More bite than expected given the flavor.
Just average. A lot of bite lacking flavor.
Smooth, easy drinking. Sweet and vanilla notes
Smooth, sweet and just plain delicious
I wasn't expecting much since it was part of my free taste pack but ended up enjoying this one. Smooth and har really nice notes. Has a nice settled sweet flavor. Will add this bottle to my home bar
Amber color. Sweet and smoky with a smooth fruity finish
I imagine in a few years this will be a really great offering. The flavors are nice, just a bit subtle for my taste. A great after dinner for a friend that is new to whiskey.
Would be Excellent on the rocks Sweet with a spicy finish
Sweet and spicy. A complex little bourbon
Stephanie enjoyed this spirit quite a bit. The sweet fruity flavors mixed with the spicy notes and ending with the vanilla honey finish made for an enjoyable glass.
Great for an every day bourbon. Silky smooth that does not over or underwhelm. Won't blow you away with richness or complexity but a really solid effort!
I could take it or leave it. Pretty bland in my opinion clearly a young whiskey.
Very smooth very light
Not bad, definitely could add this to my list of go to's, especially with a nice ice ball
Smooth on the front and back end. Nice addition to the home bar.
Smooth with a robust flavor. Really enjoyed it!
Matches well with the flavor spiral, subtle spicy note at the end, not too sweet
Super smooth, one of my new favorites
Super smooth, even with very slight burn on finish. Yummy.
Very smooth the whole way through and even better on ice
Very full and complex flavor, but a little dry for my taste.
Wasn't a fan.
Very smooth and easy to drink.
This bourbon is completely different once it's cut. Put in one small ice cube, wait 3 min, and magic happens. This grows on you as it goes down.
This bourbon is wonderful, smooth and sexy, with great flavor. Definitely one of my top ten. Don't miss this one, it does not disappoint.
Delicious bourbon with a hint of honey
Finish is too strong like rubbing alcohol
Solid vanilla sweetness up front caries through the taste. Finish is a bit short.
Alright taste, a little too strong to finish off.
Reminded me of Honey Nut Cheerios
This is a very solid bourbon! My wife and I enjoyed it very much. The Aroma is the only area where I can complain a little, however the taste is great. Very much a classic bourbon.
Very smooth and easy to drink.
Seems like a classic bourbon to me. Definitely some black pepper and smoke on the nose, with a bit of oak. Tastes of toast and a dash of honey along with tobacco and leather. Better than I anticipated, but still not my first choice in a sipper.
Smooth and very full of flavor
Such an amazing journey for the pallet from start to finish one of my new favorites
Spicy. Strong oak on the nose. Tastes of toffee and cinnamon.
Slightly sweet very good
Smooth. Flavorful. Would definitely buy again.
Surprisingly smooth. Well done!
Very nice rich scent. A bit spicy.
Honey and cherry up front- finishes with the spice notes- short finish. Beautiful color. I want to drink this next it a campfire.
Smooth and sweet, no bite. Like it better than Buffalo Trace and 1792, my normal every day nips.
Good nice tasting bourbon
Rich on the bottom end. Slightly spicy. Mild grassy finish. Would make a nice old fashioned.
This has an amazing nose, I could just hold this in my hand and take a sniff from time to time and be in heaven, but the flavor itself is weak in comparison. It has a good start and finish but it is very light and doesn't keep up with the promise it makes with it's scent.
Very smooth. Did not dissapoint.
I received a sample of this in my first tasting box. I enjoy bourbon and Breckinridge did not disappoint. I found the tasting notes were spot on. I would definitely consider ordering this in the future. Very smooth finish.
Very smooth without the after bite. Enjoy it very much. Will definitely be ordering again.
Very smooth without the after bite. Enjoy very much.
Really smooth. Honey and easy. Tasting notes from gift box are accurate.
Tasted from the intro sampler, wondering if I got the wrong whiskey. It was light and very young and simple, with a candy sweet aftertaste. It didn't look the same color as online.
Smoother than any Bourbon I have ever had. Definitely adding this to the home bar. Our favorite flavor thus far .
2 words...smooth and delicious!!!
Too much burn.
A lit of banana
I liked this because it was smooth and sweet. It didn't give me that gagging on alcohol effect.
🐵
Good when mixed with coke
Good honey flavor and sweet
A nice entry Bourbon for someone unfamiliar with a true Bourbon. It wasn't bad but certainly not something I would buy a bottle of. I'm glad I was able to sample it without committing to a bottle
Nice and smooth taste. Good sweet finish. I like this bourbon.
Good smooth flavor
spicier than a lot.
Nose was amazing, exactly what I feel like a bourbon should be. Pretty smooth palate and finish.
Had it slightly chilled and really enjoyed the flavor.
A good bourbon. Much smoother when chilled or on ice.
Awesome bourbon. Smooth to the last drop! Great toasted notes along with sweet. Highly recommend
Great flavor with a smooth finish
It was good.
Smooth and amazing. Will purchase a full bottle!
Good nose and flavor. Can really smell the banana, vanilla, and bread. Like having a glass of banana bread
Really sweet. Super drinkable.
I actually enjoyed this. The honey note was surprisingly forward making the toasted warm flavours even out over my tongue for a smooth finish with a bit of oak. Worth a try.
Smooth. Flavorful but not overwhelming.
Decently sweetly okay, honey, nice aftertaste. Thanks for adding it to the welcome box. Would not buy for $44 per bottle.
Very smooth. Light honey and sweetness, a nice spicy finish
Drinkable but Nothing special here!
Nice flavor profile.
I didn't care for this sample.
Very easy drinking and at a decent price. Great bourbon to have around for guests.
Enjoyed it, what you want and expect from a bourbon whiskey flavor profile
Has a bite not my favorite unless mixed with something
Not a bad bourbon. Tastes a lot like makers mark so I will stick with the maker's.
Sweet caramely notes at first and a smooth finish. Liked this one neat. A nice "everyday" bourbon for sure.
Good Bourbon with a little spice on the back end.
A little bite but we liked the cherry after taste.
Very nice needs a little age but very nice aroma, taste and finish
Smooth with a little bite on the tongue. Reminds me of the lotus flower bitterness. Quite numbing and flavorful.
Good bourbon, but a little too much bite for my pallet.
Great combination of sweet with spicy notes. Black cherry taste followed up at the perfect moment; like the levelling out at the bottom of a rollercoaster. Drank neat from a snifter.
Sweet, smooth, and rye heavy. Good stuff.
Very nice, smooth finish
Nice and smooth very enjoyable !!
Solid bourbon with a forward honey caramel aroma. Little spice and vanilla in the flavor. Easy drinking.
Strong start and smooth finish. Notes of honey and banan.
Strongest banana taste I ever had, really liked that.
Very smooth
Very nice finish
Nice notes of caramel and a roasty finish. A little bit of a bite at the start but it finishes very smooth. I'd buy this one again!
Strong initial bite after the first taste it mellows.
Refined bourbon, interesting flavors, right amount of alcohol - would buy.
this had an execellent nose from time it was opened and didnt disappoint, heavy banana and vanilla after bite was gone. Very good taste, I will definately keep this on hand.
Rich caramel & honey with a smooth buttery finish and hint of spice.
Great Bourbon, similar to other bourbons I have tasted. Definitely got the spicy notes, slightly sweet, and the banana. Definitely one to try.
Tastes like spicy brown sugar but not sweet. Delicious.
Very well balanced whiskey
Nice taste. A bit of a bite. Enjoy sipping on ice
Smooth and fresh. Very easy drinking and goes well with just about any dish. Will definitely pick up another bottle.
Fruity banana nose. Nice and sweet taste. Smooth finish. This whiskey is a regular in my bar
All I could smell and taste was bananas.
Smooth
Light, honey, good.
I found the flavor to be good, and bite moderate as well. I thought very similar to Knob Creek.
Interesting bourbon. You have an nice balance of banana and vanilla in the aroma. Taste wise, up front you are hit with a honey-like sweetness. It finishes with a spicy oak finish. My favorite out of the welcome box.
Banana notes, vanilla finish. Really drinkable
I've always considered bourbons to be too sweet and, as a result, prefer scotch. This bourbon, while still sweet, has pleasant flavors and has caused me to rethink my position.
Smooth and well balanced, honey and lightly sweet. Banana and vanilla on the nose. Very drinkable. Would make for a fun night with friends.
Very interesting, sweet honey-banana taste at the front with a spicy finish. Got this in my welcome basket.
Very smooth. Nice to drink neat. Not a ton of depth, but a good sipping whiskey.
Very good, sweet honey and vanilla spice. Roasted/toasted and bready afternotes. Smooth and enjoyable.
Amongst the tasting group, this was the most favored in the Tasting box
Nice & smooth. A touch of sweetness to it. No ice needed & much too good to mix with anything. Perfect on it's own, neat.
Smooth and sweet notes..a good utility to have on hand. Good to drink neat on its own but also good to mix with cider in the winter harshness. On the list to get a bottle.
Strong banana flavor on the palate with honey. The nose is like toasted bread
Like the kick at the finish
Nice nose, starts with good flavor but transitions to a very peppery spice before finishing kind of short and sweet. A little too cayenne for me.
Good. A little spice forward for my taste.
This was the first sampler I tried and unfortunately I tried it a few weeks ago. Since I'm still figuring this site out, I didn't realize I could write down my thoughts until... about an hour ago. I liked this a lot. It was smooth and sweet. Nothing mindblowing, just a very good drink. It's on my "to buy" list, but I have lots of other things to try too. It was very good, but not, I think, very challenging.
This is very good, and is on my list to purchase.
Good solid bourbon, not my favorite, still earned every bit of 7 stars, very glad I got to try this.
Loved the honey finish. Very nice sipping whiskey.
Outstanding bourbon
Being a purest, I am aghast that this is a blended, perhaps overblend of other distilleries cast offs and left overs. Phooey on you for that. However, beside knowing that it is a nicely sweet, after asian food drinker. I wouldn't go out of my way to buy this. But then again I am a purest!
Smooth with a sweet honey finish. Pretty high standards to add a non-Kentucky made bourbon to my bar.
Very solid and smooth. The sweeter notes of honey, vanilla, and toastiness predominate. Not challenging or terrifically interesting. Just a very nice, drinkable bourbon.
I've yet to taste a better whisky.
Starts like a bourbon with notes of scotch flavor profiles. Definitely like the honey and sweet finish.
Smooth and yummy!
This is an easy sipping smooth bourbon.
I liked it...nice, easy to drink...great after taste. Could pick up the sweetness, but not at all overpowering.
It had less flavor than I had hoped for.
Harsh at first but after adding an ice cube and waiting three minutes or so flavors really mellowed out. Syrupy sweetness on the front, bite and peppery oak on the back. Not very smooth flavor transition - elements are overwhelming
Smooth good flavor
Warm taste with a splash of sweet honey and roasted flavor.
Nice and smooth. The hint of spice is not my favorite, but over all all very nice. First drink from my welcome pack so we'll see if my opinion changes over time.
A good Whiskey. It tasted similar to Jim Beam in my opinion. Just a bit smoother.
Smooth and nice but not much to it
Great flavor, smooth finish.
Just sweet enough with a taste of toastiness.
Toasted bread, honey, and pecan. Sweet and very drinkable but less complex than I typically look for in a sipping whiskey.
Very smooth with a hint of honey.
Nice spice. A bit thin on the back end - wanting a bit more complexity here. A bit sweet. Not quite as juicy as a Tennessee. Not as three dimensional as I'd want. But overall a good bottle.
Extremely smooth, honey and spice finish.
Honey and vanilla upfront with a spicy medium finish. It definitely grows on you!
Great bourbon
Lots of honey and some banana. Easy to sip with a clean finish. While not as interesting as some, I could drink this as a go-to for any occasion.
Very smooth and delicious, could have been aged a few more years and it would have been perfect.
Just enough barrel to make this sweet water interesting. I'm afraid to add any more water for fear of it washing away. Lots of honey and I get the banana a bit.
Really surprised as I thought Stranahans was the king of Colorado, BUT totally digging this bourbon. Hats off to the distillery. Love the sweetness!!
I'm not usually "a sipper". And I don't usually go for Bourbon. However, I found myself surprisingly happy with this one. Very smooth. Honey is evident right off. Bit of a twang, but vanilla edges that out. This changed my mind about bourbons.
Very smooth and sweet bourbon. Easy drinking.
Has a sweet top feel and finishes with a slight spice. Surprisingly smooth with a sharp nose feel.
Good smooth bourbon. Great smell and good finish. Just the right amount of sweet.
A very drinkable bourbon. Best as a mixer.
Good and smooth, less depth than other bourbons, but very drinkable.
Absolutely love this stuff! smooth and refreshing across your breath. Can't wait to visit the distillery next month!
Very smooth - best bourbon that my wife and I have ever tasted. Dennis and Christine in TN
Smooth and sweet. Very light taste that could be good in a cocktail.
Nose: honey, corn, light oak Taste: honey and corn,slight spice and banana, some cinnamon on the finish
Smooth up front with legs on the end. A mature whiskey with full flavors. Adding a bottle of this to the bar.....
New to the finer side of tasting. Enjoyed very much for first timer. Warm start with a slow roasting burn that makes you reach for more before you know it.
Didn't really think it resembled a bourbon, tasted more like a rye whiskey. Better neat then in cocktails if you normally use bourbon for it.
It was good, but forgettable. Really stuck on the other whiskey that was in my tasting box as opposed to this one.
Pretty decent and very light. Not full of in-your-face flavors and that's perfectly fine.
Not my favorite bourbon. I can't say it's not solid, but nothing stood out about it.
Love it
Overall a decent bourbon. For me it was light and sweet on the nose. I definitely picked up vanilla, honey, and spice on the palette though it was a bit light for me. Going down it was smooth with just a hint of burn. Looking forward to trying their port cask finished bourbon.
Just received this in my sample pack. It was good, not great, but good. I am no expert but I think in this price range, Four Roses single barrel and small batch are better for me. Elijah Craig small batch too.
Out of the 3 samples I received, this was our favorite. Nice flavor. Milder than the others. For the price I would recommend this.
Delicious bourbon. Good balance of sweet, Smokey, and fruity.
Sweet honey nose, goes down smooth and leaves a smoky taste.
A very nice bourbon , full of carmel ,very nice to sip on.
Best of the lot
Warm, smooth, caramel
Smooth, easy sipping..
Smooth and sweet. Good flavor.
Our favorite of the introductory trio. Very soft and sweet. My husband said "buttery" after the first sip.
I like this one.
Breckenridge Bourbon. Not my favorite bourbon. Tastes too young. Not undrinkable by any means, just not something I'd actively seek out.
Felt pretty much the same way!
Easy sipping. The notes of honey are noticed. Does not pack a big punch.
A decent bourbon but not as smooth or complex as many others. I think another year or two in the barrel.
Easy sipping. Not too spicy or overwhelming.
Really enjoyed the flavor from start to finish
Pleasant aroma with a smooth finish. Only a slight burn after
Enjoyable. A little dry for my taste. Great flavor.
Perfectly acceptable, but didn't stand up to Chieftan's 19 year.
Sickly sweet with rotten banana
Definitely purchasing this
nothing overly special, a little burn on the finish.
Best of the welcome box. Good bourbon, pretty smooth!
Flavorful and smooth
Sweet and a little thin.
This was a good whiskey
Sweet, tasty, very smooth.
Really smooth with a great flavor.
Smooth good flavor
First sample I tried in my welcome box. Tasty and very drinkable. A little on sweet end.
Sweet and smooth
Balanced and drinkable, maybe a little bit too sweet
Don't normally like bourbons. More into Irish and Scotch whiskys. This was fantastic, though
A+
Easy drinking.
Spice, vanilla, and fruit! A delicious sweet bourbon.
Smooth, clean, spicy. I'm a fan.
Wonderful nose. 10/10 on aroma. Got some peppery notes from the spicy part of the taste.
Good taste. Very nice spiciness with a fruitiness.
Strong banana and smoke flavors. Slightly too spicy for me, but still a great pour.
Very smooth . A must for home bar.
A lot of bite, with a burn finish.
Excellent florals and a smooth finish. Will order for sure
This is a high quality "meh" bourbon. I'd happily drink it in a bar. It would be on the top shelf in a bar but isn't holding a place on my shelf. The flavor profiles are accurate although I dont get any sweet honey flavors, more like the essence of honey. Good pour nonetheless.
Nice mellow full bodied spirit, with a little heat on the back end.
very smooth with a great taste. will be making another purchase of this bourbon.
Nom nom
Very smooth drink. Not what I expected. I'd definitely buy a bottle.
Delicious and smooth!
Much smoother than I expected. Very easy to enjoy neat.
Not bad. Definitely has a pretty unique flavor. I really like the nose on tbis.
Smooth, caramel
Great Whiskey. I'm usually a single malt drinker. This bourbon has great flavor, almost a toasted honey sweetness, but not too sweet. Complex with great finish.
Decent whisky. It has a bite on the front that makes it somewhat of a chore to process the rest of the pallet. Overall not sure if I would opt for it again, but love the concept of the Breckenridge distillery.
I really liked this one. I dug the fact that I got a banana nut bread smell and taste.
Really enjoyed the complexity of this bourbon.
Sweet honey and vanilla nose and palette. Very slight warm spice finish. One of a large group of good middle of the road bourbons depending on your individual preferences.
Smooth and toasty.
Smooth and sweet.
Very smooth. I really enjoyed this. Would probably buy a bottle in the future.
Outstanding! Very smooth as others have mentioned. I think Flaviar nailed it with the tasting notes.
You will have a hard time finding a bourbon that's a smoother finish than this one! A top choice if you're looking for a drink to please the masses. Unfortunately if honey is not your go-to sweetener, you might not be able to pull the sweet taste of it out form the banana and bread. If that sounds like you don't pass this Breckenridge bourbon by it's still worth a taste just not a full bottle.
A bit of a strong "Kentucky hug," especially in the mouth-feel, but overall great caramel notes
Probably one of the smoothest drinks I have had.
The caramel and honey come through - lovely nose! Long legs, if a bit rough. A good choice, but not my top.
About as smooth as I've tasted. My go-to liquor.
I'm not a bourbon fan the begin with. Breckenridge has good coloring and an aroma I could not identify well. The taste was a little too bitter for me and not as smooth as I expected after reading the above reviews.
Great finish
Smooth, very enjoyable
Definitely get honey right off the bat! Spicy after tones and lingers with a smooth vanilla aftertaste. Overall not bad for sipping on the rocks.
Good solid bourbon. Not much complexity but satisfying.
Not as smooth as I expected but very flavorful.
Not very smooth and a bit too bitter for my taste.
Smoothness from the honey with several after flavors. A good sipping bourbon, would go well with ham dinner.
Can taste the honey
Nose: Honey. Vanilla. A touch of banana. Some oak in the background. A little muted spice. At just the right angle in the Glencairn, a touch of pleasant must. Palate: More spice. Some cinnamon. Banana bread. Oakier on the palate than on the nose. The spice continues. There's rye in this. It's not present on the nose, but it's there on the palate. Finish: It's short. Slight tannins. You'd think with the palate, there'd be more to the finish. All that's left after a second or two is some bitterness from the rye. A decent whiskey. I'd have given it another star with a better finish.
Heavy honey and vanilla notes with a short smooth finish. Good summer sipping whiskey. Should pair well with iced tea and a porch for a relaxing evening.
Nice. Very quaffable. Spicy on the back.
Very fine bourbon with a smooth finish.
Very smooth
Very smooth. Wish it had a larger flavor profit but a solid bourbon
Still new to bourbon but this one was good. I mostly tasted the vanilla and not much of a burn at all. I'd buy this
I liked this bourbon. It's smells a little sweet and tastes sweet as well, but not as smooth as I like it.
Incredibly smooth with a wonderful flavors
Smooth on the front end with a spice bite on the back. It lacks taste.
Solid bourbon. Good spice to the taste. My impression was that it was better to mix in a classic cocktail than standing alone.
Too strong
Smooth finish, flavors are distinguishable. Overall good whiskey that I would recommend for a casual get together.
Very syrupy mouthfeel with nice honey notes. Good for sipping straight.
Smooth. Clean. Just like a bourbon should be!
Love this product!
Smooth bourbon with just a hint of honey sweetness.
Tried it neat. Some spice and some sweetness but a bit subdued for my taste. It was ok.
This has a nice and pleasing taste that can be appreciated, though reminds me a bit of burner (cocktail) bourbons that aren't as sophisticated. That said, I enjoyed it neat (with the heat) and with ice to open and cool. I think simply because of price tier vs quality I'd pass on it for my home bar vs more preferred brands in the same $ range. Though I won't deter from a reminder while out and about. Cheers!
Soft and sweet, not much spice.
Wonderful experience for all the senses!
Love this! Very smooth and it tastes like roasted honey. If roasted honey existed.
Nice touch of spice but does have a little harsh front. Smooth finish.
Good honey notes, little harsh on the front but smooth finish
Good every day bourbon has a little bite
Loved it! Smooth, sweet with a touch of spice.
Sweet notes not overwhelming. Smooth.
Good honey sweetness but not overwhelming. Notes of spice at the finish and fruit throughout. Enjoyed it neat but really opened up with just a little water.
Love it. Good and smooth with a little heat at the end.
Liked the caramel flavors, smooth drinking and easy on the palate. A good addition to my line of whiskeys.
Decent, but not great. The flavor was a bit weak... pepper and spice is apparent throughout. It opens up a bit with a dash of water, but is still lacking. Better bourbons are available for less.
Not very smooth. Slightly sweet. A little spicy. Not sure I would seek this one out specifically.
Amazing
It was pretty good
A little hot and peppery on its own, but a little water and this whiskey changes character completely and is very, very drinkable. There's a malty fruitiness and rye spice storm going on here and while it's a little chaotic I found myself coming back for more. An interesting choice and one I would come back to again.
Little bite, honey flavor, oak and slight spices.
Solid, I try and keep a bottle around in the home bar.
Nice standard
A nice and solid, well rounded bourbon that will certainly make its way into my home bar.
Sweet, caramel, smooth
This bottle really shocked me! I was expecting something similar to another Colorado Whisky I had! This was gas superior! Definitely will be added to my home bar!
Definitely get the honey & sweetness right off the bat. Good amount of spice on the back end.
Smooth with a sweetness in the aftertaste. Great for a Manhattan.
Damn good, solid yet smooth and toasty with a nice caramel-like finish!
Definitely would recommend this bourbon. Slight Smokey flavor up front with bite at the end. Would buy again.
Very much a good solid bourbon. Nothing overtly struck me in the nose, but it went down smooth and had a kick in the after bite.
Smooth. Will get a bottle
Smooth drink, you can smell the rye and barley easily it it has a nice finish.
Goes down pretty smoothly. Unfortunately, the taste wasn't too much to my liking. Not enough bite to it. Overall not bad though.
Relatively smooth but didn't have the flavor I prefer. Still a good, solid bourbon.
Dont drink bourbon too often, but this was very smooth. I will definitley be buying this in the future
Sharp
I enjoy the smooth taste
Decent starter bourbon, great for mixed drinks.
Delightful is the first thing that comes to mind. I am not a Bourbon drinker, but would definitely drink again. Smooth and not overwhelming. I got alot of banana in the aroma and taste.
Harsh taste. Not as smooth as I thought it would be. I've had better bourbons
Very smooth
Just a good, decent bourbon. Flavors are nice with not too much sweetness. Price is pretty good too. A nice bottle to keep around the house.
One of my all time favorite bourbons. The nose is sweet and intoxicating even my wife who isn't a whiskey drinker enjoyed this spirit immensely. The flavors of toasted bread, honey, and vanilla with the sweet and spicy finish kept me coming back for more. I will most definitely be buying more of this.
slightly sweet, gets spicer with a few drops of water. Hot for its proof
nice sweet bourbon
I love this bourbon, it has a smooth start with a good strong finish. I used whiskey rocks just to chill it slightly and it really enhanced its taste
Definitely a favorite. Well balanced flavor. Fairly smooth with caramel and vanilla. Some oak taste but not too strong.
This was in my welcome Box and was pleasantly surprised with how much I loved it! I live in Colorado and am so excited to buy this and get onboard with the brand!
Not bad, not a home bar pick though
Smooth start and good finish. Better than I thought it would be.
Very good. Heavy on the honey and a great every day drink.
Not bad
Really smooth but almost too smooth. Feels like the spicy bite at the end is simply hiding. Its smooth but maybe it's too smooth? Can't tell if this makes me really like it or really be unimpressed. I'd happily keep this in the bullpen especially at its cost but I don't know thug id seek it out.
Smooth and easy to drink. A good bourbon to introduce new people to the spirit
Not my cup of tea. Tastes great, strong burn going down.
Easy drinking with full flavor.
Smooth with a little sweetness. Easy to drink
Sweet. Easy to drink. Not bad. Not great. Not complex.
Easy to sip
Wonderful
Very smooth and can drink often
Smooth with a sweet finish. I'm more of a scotch person but this is pretty good for a bourbon.
Blind, I could definitely recognize this as bourbon so that is a good sign. I grew up in Colorado but lived in Kentucky for 6 years so that's where I picked up the bourbon bug. I get vanilla, honey, sweetness. It's got a little burn on the finish.
Very drinkable, the vanilla notes are a nice touch and really pull it together
Nice and smooth with a spicy finish. Definitely noticed a banana bread scent but without much sweetness didn't come through in the taste. Got better with a bit of water but I really didn't like it over ice, lost so much of its flavor.
Tasted like any generic bourbon found for $15 at a grocery store.
I thought this went down very smoothly. I enjoyed this one
Okay Okay
spicy but smooth. I liked it on the rocks. Not so much neat. You can taste the honey. It's light and has a short, easy finish. It was my favorite of the three whiskey's in the Welcome Box.
Very mellow bourbon. Warm, smooth, mellow honey. Not a rockstar but very easy to drink.
This is definitely different -mellow yet very warm and flavorful. A very drinkable bourbon for those who like a little spicy bite at the end.
Nice traces of honey, bread, spice, and dried fruit. Smooth with spicy finish and bite!
Unique taste,very nice
not my favorite. nothing really stood out for me. definitely not bad for the price, i wonder how this would go in an old fashion
Smooth and easy drink. No overbearing scent or taste and smooth aftertaste.
has a distinct bourbon flavor but is sweet and smooth.
Toasted wood, honey & apricots on the nose. Taste of honey with some allspice, and a short finish. Overall very nice bourbon, and a pleasant drink.
Smooth, and not too caramel-y. Very nice
Confirms again that good bourbon can be made places other than Kentucky, but there is still plenty of room for maturation and producing a higher quality product for the price point.
Toasted with a light vanilla tone. Smooth. Very little bouquet.
Just a good bourbon, definitely but a bottle
It's sweet and I like the notes of banana and vanilla. I don't really enjoy spice or roasted flavor hence the lower rating, but good stuff.
Very smooth, great for nose and very subtle finish!
Very smooth and sweet with a little spice. Delicious finish. I don't like most bourbon hence the low stars, but it's objectively a great drink.
Great flavor and bold
Good for mixing not for sipping
Good flavor and could drink it neat.
Smooth with good flavor over the rocks
Deliciously floral aroma and then powerful flavors of honey and spice with a smooth finish. When I first tried this whiskey I thought it was going to be a lot pricier than it is. Dangerously good.
Love it. Poured it over ice was very refreshing.
Good flavor, but one heck of a bite
Was a little peppery to taste
Worth getting again
Quite the bite from the alcohol. Overpowers the honey notes. Expected it to be smoother, but it's quite harsh. Glad I tried it, but wouldn't stock in my home bar.
Easy drinking; the banana and honey notes are predominant. Slightly sweet.
Unexpected and unpleasant bite for the cost. Interesting to try but wouldn't stock.
I was apprehensive about joining the club and was afraid I would only get samples that weren't even close to my preferences. After receiving the welcome box, I was surprised. Although my initial thought was "OMG", the box wasn't exactly what I would have purchased, I quickly fell in love with the Breckenridge Bourbon. So much so that I ran out to a local store and got a bottle immediately. I will purchase from the club next time however (the price is less at club level too). This bourbon is not your typical bourbon. It's not overpowering or full of flavors that get in the way of the experience. It's smooth and literally taste like it came from the the pure snow melt flowing from the mountains of Colorado. The banana and vanilla mixes for a hint of sweet, almost like you mixed a little honey in, but definitely not overpowering. Add a splash of water on the rocks to really bring it to its full potential or pour it in your favorite cola, both are sure to please.
It was similar in taste to a Tennessee Honey by Jack Daniels but with a stronger vanilla flavor.
excellent flavor, just a splash of water really brings out the flavors
Strong flavor, toasted, bread, roasted
New to whiskey in general and while I haven't developed a refined palate for it yet, this is a very smooth and drinkable selection from the welcome pack
Good bourbon. Notes of honey and fruit without being overpowering. No overpowering banana flavor.
I love that it has a bold honey flavor. Very smooth and bold throughout each sip.
Very good bourbon. You get that sweet honey shown on flavor spiral and then the spice comes in the end. Extremely smooth. Nice to let sit in your mouth before you swallow to really taste. One of my new favorites.
Very smooth
Good
Just a whiskey. Nothing truly exciting or special.
The nose is full of candied herbaceous aromas like pine sap and birch beer soda. It runs across the palate lightening fast leaving the flavor of warm, flat coca-cola. I liked at first but on a second look its only aight.
Really nice bourbon with sweet taste. Not as nice, smooth finish as the Jefferson's ocean aged at sea cask strength, but very nice and drinkable.
It might be because it's my first taster, but I really enjoyed how the aromas and flavors came through on this one. It's a bit sweet for my personal tastes, but I wouldn't turn down a glass.
This was just ok for me. I would drink it again but wouldn't buy a bottle for my bar.
Smooth and light, a very gentle bourbon.
Part of welcome pack and I will say that the flavor spiral is pretty damn close. It took me some time with the banana. For me, it was not front and center and actually wasn't until after the spicey finish that lingered rather pleasantly, subsided. While I was comparing with the spiral and thinking it really was smooth with one small cube of ice... banana popped into my taste. 😆 Bourbon tasting with Flaviar is really fun and I do think Breckinridge is nice, but might be a bit pricey. I will probably try again in not too distant future.
Smooth and tasty even straight. Little Pricey.
Very Smooth and satisfying its sweet but not over the top.
smoother and gentler than I expected and my wifes favorite out of the welcome box 3
Coming back for more!
Great, consistent bourbon. Nice spicy notes
Love the spice at the tail end, but a little sweeter then we wanted
Smooth, warm, quiet easy to drink
The honey and toasted notes made this blend and nice sipper. The vanilla came through perfectly and the finish was very smooth. Really like this and it got better with every sip.
Definitely on the sweet side. Not sure it would mix well for a Manhattan or Ild Fashioned. But, enjoyable for a tasting.
Drinks well neat. Balanced bite that fades with a flavorful vanilla
Solid bourbon - definitely taste the vanilla and honey, sweeter than my preference, but smooth.
Very smooth,a perfect drink to sit and sip in the evening...
Smoother than expected but a nice sweet aroma aftertaste. Good for a after dinner drink.
Quite good
Enjoyed this from the intro tasting kit. Nice and smooth. Likely to be added to my cabinet as an "always around".
Vanilla and oak notes, smooth drinking and lingering burn, loved it.
Pretty good. A little too sweet for my taste though
Loved it! One to sip and enjoy after work for sure!
On the sweeter side, good for an after dinner dessert
Simple but solid - caramel and vanilla on the nose and taste
Good flavor, but super sharp finish
Some notes of caramel. Smells like vanilla - very sweet smell. Strong afterburn. It is a weaker taste than smell. Buttery (with water) - like a thick dessert, a pound cake.
So smooth and still full flavored.
A bit too sweet for my taste, but smooth.
Very smooth. Slight hint of honey on the back end. One of my favorites
Smooth and delicious.
Love this Bourbon. My lovely wife is a Jack Daniels fan and she prefers this over Jack!
I was pleasantly surprised. It has slight honey smell with wood undertones .Didn't taste any lamb,thank goodness.
Smooth finish, honey in the front
Good but a bit spicy.
The fresh banana and vanilla is unmistakable and pleasant. Tried this bourbon neat and with a 1/.5 splash of room temperature water, allowing it to open up a bit. Was enjoyable either way. Smooth and with minimal bite on the back-end. Really good bourbon and wouldn't mind added a bottle to the home bar, one bit.
Smooth. Great finish.
Good stuff. Smooth and sweet
This was delicious, a solid 7. A hint of sweetness with just a little bite. I don't know that I'd run out just to pick up a bottle but I definitely wouldn't be embarrassed to have it in my home bar.
Great. Loved the note of honey.
very smooth with hint of sweetness.
This was okay. Not bad but I have had better bourbons. Sorry, I live in Tennessee and good bourbons are common here. This is okay but I would not be a go to for me.
A delicious little treat! Sweet smell of honey and banana, but it doesn't taste overly sweet like the Crown Royal gimmicks.
Soft caramel and chocolate on the nose. Smooth and luscious in the mouth. The caramel lingered on the finish.
Great bourbon, I've had a few CO whiskeys. Really enjoyed this one. First thing to come to my mind when I tasted was the vanilla and honey. Smooth and not overly sweet.
Very smooth finish. Smokey taste.
First thing I tried out of the welcome box! Smooth, sweet at first spicy as it rolls off your tongue. Damn good bourbon.
My first tasting kit so I was a little impatient. Cracked open vial and stuck it right to my nose. First scent was strong alcohol and small sip was bitey on tongue (I should know better that to be in a rush). After I reigned it in and let it breath for a few minutes it was delightfully smooth and sweet. I like...
Good Bourbon, finishes well
Reasonably smooth, easy to drink. A nice intro to the welcome box.
Loved this was very smooth with a great taste!! Good to pour a few fingers sit back and relax.
like candy smooth yet complex first sip no spice and gets warmer in your mouth with sweet notes of cream/icing and finishes with you having a big smile on your face
Like it a lot, notes heavy vanilla with honey sweetness
Good Bourbon, finishes well