Authenticity Guaranteed
We guarantee every product we sell is authentic.
Free Shipping
Flaviar Members get free shipping on their orders.
Buyer Protection
Money-back guarantee if things go wrong.
A high-rye Bourbon from The World's Highest Distillery.

Based high in Rocky Mountains of Colorado at an altitude of 9600 feet, Breckenridge Distillery calls themselves "The World's Highest Distillery." And yes, we are pretty sure that the irony is intended. If you took a hard look at their impressive range of product offerings and more than 2 dozen awards — including winning "Distillery of the Year"… twice — you might think that they have been around a long time. But Bryan Nolt founded the place in 2007. That makes their achievements even more impressive.

One of their signature products — and arguably one of their best sellers — is Breckenridge Bourbon. The first thing that a Bourbon fan might notice is that this is a blend… but don't let that throw you. They mash and distill a lot of Bourbon in house and blend it with other high-rye, straight Bourbons from Tennessee, Indiana, and Kentucky.

They are pursuing flavor, and they get it for sure in this deeply hued dram with a luscious mouth-feel. What's the secret of the superior texture? According to Bryan, it's all about the pure, mineralized, snow-melt water that they have in abundance and use for distillation and proofing.

Style

Region

Country

Alcohol

Distillery

Bottler

Age
Flavour Spiral™
About The Flavour Spiral
What does Breckenridge Bourbon taste like?

The Flavour Spiral™ shows the most common flavours that you'll taste in Breckenridge Bourbon and gives you a chance to have a taste of it before actually tasting it.

We invented Flavour Spiral™ here at Flaviar to get all your senses involved in tasting drinks and, frankly, because we think that classic tasting notes are boring.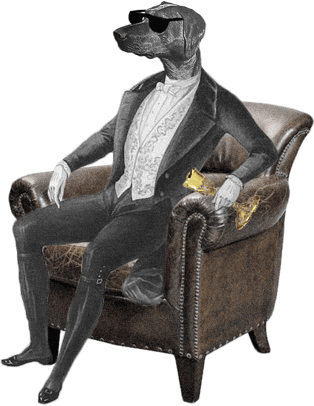 Dog Dogson's
Smartass
Corner
Straight Bourbon must be matured for at least 2 years. If a bottle does not bear an age it is at least 4 years old.
Tasting Notes
Tasting Notes

Appearance / Color
Dark Cherry Wood
Nose / Aroma / Smell
Firm banana, molasses, white pepper, and roasted pecans
Flavor / Taste / Palate
Warm honey, toasted dark bread, vanilla, and oak
Finish
Spicy-sweet with vanilla lingering

Flavor Spiral
honey, toasted, banana, vanilla, roasted, bread, slightly sweet, spicy notes, malted barley
Ratings & Reviews
Sweet smooth
Oaky bourbon with a smooth finish; flavor is a little too understated for me
Solid everyday drinking Bourbon. The lower alcohol content really shows through with the finish.
I liked it. It was a good bourbon. Not the best I've ever had but I'd buy a bottle of this.
Sweet and fresh. Love this. Fruit notes are prominent
I am more of a scotch drinker but I liked this bourbon. good flavor and very smooth. I will tell my bourbon drinking friends to give it a try.
A bit too hash for my taste but I'm not a huge Bourbon fan.
Very smooth! A bit too sweet for my taste, but I wouldn't push it away if it was in my glass.
Liked the vanilla sweetness, disliked the toasted/roasted flavor bites. Awesome whiskey for the price point.
My husband and I had been wanting to taste Breckenridge for a while after hearing many good things, so we were excited to receive a sample in our welcome tasting box. Long story short, we were very impressed! The flavor is unlike any other bourbons we have tasted before - we are more Scotch people, but we enjoy a good bourbon as well. The flavors of vanilla and banana bread really stand out, and you get a bit of spiciness in the background. The honey and sweetness are there in just the right amount. Very easy drinking and goes down smooth. A kiss of water makes the flavors pop. We will be purchasing a bottle and are interested to see what else the Breckenridge line comes up with.
Delicious
Outstanding flavour, easy on the palette. A must for any bourbon drinker.
Loved this. Goes down smooth without the hard kick. Enjoyed the smooth and spicy notes.
Pretty good
Not a huge bourbon fan. However, this is better than I expected. Sweet notes definitely stand out. The honey is noticeable. Better than your run of the mill bourbons.
Pretty decent. Good flavor. Best of the 3 samples
love the smooth and sweet finish
Preferred of the three samples. A little harsh on the finish but good flavor. Would try again.
Light, sweet
It was smooth with tease of sweet. Not bad but a little boring.
Warm taste with a splash of sweet honey and roasted flavor.
Solid every day bourbon.
Very smooth from start to finish and not much of a burn. It has a pretty nice and light sweet taste, but overall its nothing that makes it stand out from other bourbons. Its nice to sip on, but not really memorable. This is my preferred from the welcome tasting box.
Strong at first sip, but smooth at the end. After the first drink I really enjoyed it.
Very nice bourbon, smooth with very little aftertaste. This and the rye in the sample box were both very good. The scotch on the other hand was not drinkable.
ok I guess. Not much of bourbon drinker.
Nice sweetness with a little burn at the finish. Good every day bourbon.
Pretty good flavor. Smoth tasting.
Loved it over ice. Not a great mixer at all.
Decent bourbon, but enjoyed the Rye in the sample box better!
Pretty tasty and sweet. Smooth and very easy to to drink
It was okay. Not going to be a favorite though.
Appeared to be spicey
A bit of a bite out the gate...not as smooth as others such as Woodford.
Nose- sweet honey, sweet corn Taste- Honey all day, quick spicy note, soft grain undertones Overall- tasty as an occasional treat, but a little too much honey in the taste for me
Got this one in the Welcome Box and I really enjoyed it. Not too sweet, I would order again.
The honey is definitely there but not overpowering. Best one out of the welcome box.
Delicious with notes of honey.
Reasonably smooth, good flavor.
I never got the box.
smooth light to medium flavor with no afterbite. A good siping wiskey
Definitely one for our new favorites list.
Very good lots of flavor and not to strong but very clean tasting.
Brown sugar strong in the nose with mild fruits. Strong rye bill comes through in the palate sliding away into a mild vanilla finish.
Yummy
Honey aroma and taste shine through along with the hint of toasted and roasted flavors. I'm making a lot more room for this. My new sipper!
From the welcome kit... Nose has strong notes of banana, along with vanilla and a cedar-ish blend of wood and spice notes. Flavors start sweet, then progress quickly to charred oak wood and peppery spicy tones. The finish is long, dry and spicy. Not a bad little dram, overall.
Too oaky, too dry. Came in Welcome Kit. A bit harsher than what 86 proof would lead you to expect. It does have spicy notes, and you can definitely smell the molasses and taste the sweetness. Comparable to Jim Beam Double Oak.
Really enjoyed this. Smooth with a little bite at the end!
Tasted in the sampling pack: Spicey notes in the beginning with a vanilla after taste. Maybe good with a drop or two of water to open it up (tried it neat). Overall, decent for casual drink
Always loved this Bourbon!
This was the best in the sample box was very smooth will make this my stock
Worth a try best out of the Welcome Kit
Smooth
This is excellent. I am not a bourbon aficionado and this was the very first thing I have tried from Flaviar. The description is spot on...this is very flavorful. Highly recommend.
Very good bourbon!
Got the honey, toasted bread, no banana but Spicety instead! Hit the back of my mouth with a sweet little sting, rocky mountain water what a beautiful thing!
Amazing!!!
Breckenridge was included in my welcome box after I joined Flaviar. Needless to say this Bourbon was already in my top three before it arrived in my welcome box! Sweet, complex, and smooth! Highly recommended.
I really enjoyed the sweet aftertaste - this is the perfect bourbon at the end of a meal or to wind down a night. Flavorful whiskey on the front, smooth and sweet on the end.
Sweet smelling and smooth finish
Loved it! Smooth and sweet with hints of spiciness. The wife loved it too!
Good aroma, nice smooth taste
Very enjoyable bourbon. Very balanced with nothing assaulting the senses.
Average bourbon, yet still tasty. There was nothing special alone or mixed as an old-fashioned.
Sweet. Very smooth. Nice after tones
Nice pour. Light but good complexity. Doughy flavor on the palate and finish.
Slightly bitter overall
I really liked this one. A nice hint of caramel, bit of burn, good with a single cube.
I could really taste the honey in the beginning and then the vanilla and banana flavors. It is sweet but not so much that it gives that sickly feeling.
Strong taste of toasted honey at the start. Finish is heavy on vanilla and dried fruit. Solid bourbon, smooth and sweet.
Definitely taste the honey in the beginning
Flavorful and smooth
Pretty good, fairly smooth,
Loved the subtle sweetness without being the "sickly" sweet you find with most Colorado bourbons with honey notes. Definitely would like to add this to our bar.
My first sip was fairly... forgettable? All of the flavors were pretty mellow. But I liked it more and more as I drank it, and I appreciated the smoothness. Seemed like a good, classic bourbon.
Smooth. I'll definitely be picking up a bottle.
Very smooth and sweet.
I loved this bourbon great taste of vanilla and Honey. I will be adding it to my bar.
Overall a solid bourbon. Good choice to be in the initial tasting selection.
Smooth, sweet, but something is missing... Maybe a little more ageing?
Tastes sweet, smooth
Not a big fan. Not much flavor or body just alcohol. Not complex at all.
For a Bourbon this rates well. The notes of Honey are apparent, a bit spicy and a nice vanilla finish. This is no Blanton's but it will be added to my bar.
Bomb
Top notch Bourbon. I see why they keep winning awards for this flavorful and smooth bourbon.
Loved it so much that I ordered a bottle of it. It is exquisitely smooth with notes of subtle vanilla and it is moderately oaky ( not too overwhelming). With an ice cube or two this is a perfect drink to relax and enjoy. For me this is the best Bourbon and at a decent price.
I tried this as part of a tasting at my house. You can taste the different notes instead of straight liquor. I like it but it will not be on my top 10.
Sweet with a solid finish. I would drink this in the future, but not go out of my way to purchase this spirit.
Very nice, sweet notes of vanilla and brown sugar, not much spice, very smooth, finish was a little lack luster for my taste. It just seamed to drop off at the end and leave you hanging....
Smooth with a sweet vanilla scent
A fantastic beverage!
Nice hint of honey Spicy aroma smooth going down. Good sippin Bourbon.
This a a local Colorado favorite along with Leopold Bros. It's fairly smooth with a bit too much bite at the end for my liking. That being said, there is just enough sweetness in the vanilla and honey flavoring that still makes it enjoyable.
This was a great bourbon. If I've had better I can't remember. I only gave it 8 out of 10 cause the rye whiskey that came with this box was amazing. It was very smooth. I like a a little bite to my bourbon. But this one is worth the buy.
An exceptionally smooth bourbon, honey and caramel without being cloyingly sweet. A finish that lingers just long enough.
Good but there are better for the cost.
Smooth bourbon taste with a nice sweetness.
Smooth and sweet with hints of honey
Smooth perfect for sipping.
Smooth and sweet with hints of honey
Smooth start with a strong finish, great on ice.
Sweet on the front end with a little bit of spice at the finish. Overall pretty good.
Very smooth, great sipping.
I didn't find it very smooth like others. Rye was dominant. Probably ok on ice
Quite a kick. I enjoyed the complexity and flavors, but I think I'd still choose Crown Royal Black over this. Not as smooth as I like.
Like it
Much like the state of Colorado, this bourbon believes it is much fancier than it is. It's quite bland and a touch sour. It's not a bourbon worth drinking on its own. It's better in a mixed drink but you might as well get some Buffalo Trace or Jack Daniels of you are going that route.
Always delicious. Still more rye than I typically want but that is just my preference. This is an amazing bourbon, especially over one big ice cube.
Didn't surprise me that I liked this one right away. Classic bourbon profile, a little vanilla, round mouth feel
Really enjoyed the flavor profile
This is exactly what I would be expecting in bourbon. Has a nice sweet taste and a hint of rye. Perfect for sipping.
I enjoyed it but the Rye flavor was a little over powering for the other, more subtle flavors. After getting past that, this was a great whiskey. Not great enough to buy a whole bottle of it, but it was definitely a good drink.
Smooth flavor. Yummy first taste
I enjoyed this Bourbon. I am new to the tasting club but this one was very good
Solid smooth easy-drinking bourbon.
Exactly what I want from a Bourbon! Just a hint of Rye sweetness.
Loved it
Honey forward, with hints of banana & vanilla. Classic bourbon.
Wonderful sweet, honey bourbon with just enough bite
I've beed a Breckenridge fan for well over a year. I prefer it neat. I'm confident you will also.
loved the flavor, was just enough bite to give you that great taste but not over powering. very good sipping bourbon
A nice sweetness with a sharpness.
Tobacco and leather flavors, with a smooth finish. Hints of caramel and pepper.
I really liked the smooth taste of honey and vanilla. Very nice.
Nice drink. Hint of honey and vanilla.
I had never really tried/liked Canadian whiskey/bourbons in the past, but really enjoyed the Breckenridge sampler I was sent. The Notes of toasted honey and Banana were really prevalent. I would definitely buy a bottle.
Was really sweet at first but has a somewhat bitter finish. Still a good bourbon.
Very rich flavor, strong taste of honey with a hint of vanilla and banana. Had a bit of spicer notes. Enjoyed a lot
Pretty tasty
Heavy vanilla, spiced honey, smooth finish
Spicy finish but super easy to drink.
Transparent but dark honey color. Slow thick run down glass with long legs. Low floral scent with spice more prevalent. Strong but smooth taste with a hint of vanilla along with woody spice taste and a little bite. It's a thick and warm whiskey that has a long lingering of flavors for a finish.
smooth and delicious close to it
Really smooth drinking and I am not a bourbon lover
Perfectly enjoyable bourbon. Much smoother and cleaner tasting than is typical of whiskeys at this price point.
Nice sipper. Not to much bite in the finish.
Best one if the sample box. Id buy this
Very smooth , easy to drink all around nice flavored bourbon.
Very smooth and easy to drink. Great flavor spiral
Very clean, drinkable bourbon.
Was smooth and flavorful. Had the right amount of burn for me.
Smooth with the right amount of bite. For a baseline bourbon, it is very good. Builds a nice bridge into a Rye pallet.
Smooth and clean with a hint of spice in the finish. Approachable.
My wife and I like the smoothness
Nothing special. Simple flavor profile with some heat on the end. Would not buy again.
👍🏽
Nice tingling aftertaste, smooth drinking.
Sweet. Nice spicy finish. Very smooth.
In a word - amazing....just...something I will 100% buy. It is a sipping bourbon, smooth, honey colored and light on the tongue with a pleasant aftertaste. Feels like an old friend has decided to spend some time catching up. I let the ice ball give a touch of water - which seemed to just enhance the whole thing.....
A good, solid Bourbon. Not much to differentiate it from other mid to upper tier Bourbon but I enjoyed it.
Smooth bourbon with distinct taste of vanilla.
Smooth and mellow, but as a die hard scotch drinker, not my kind of sipping drink. A bit too harsh on the back end. If I ever get into bourbons, I'll try it again.
From my own backyard, the first thing I notice about Breckenridge Bourbon is the Golden Honey color and the smell of Oak. As I let it play on my nose, I also detect vanilla, barley and rose hips. The palate is warm vanilla and banana with the toasted bread coming a bit later for me and a medium, spicy finish. Opening it with a few drops of water enhances the taste of the oak / vanilla, but also hints at candied orange peel.
I enjoyed this Bourbon Whiskey, it was smoother than some other Bourbons I have tried. To me the toasted bread/honey with the hints of spice were the strong notes for me, but the part I really enjoyed was the smoother finish. It almost reminded me a little more of an Irish with the smooth finish instead of a typical American whiskey.
Better with a touch of water
Flavor spiral was spot on, thinking of getting a bottle.
Good very similar to Jack Daniels
Nice finish can pickup on vanilla and honey notes
Smooth and little overwhelming honey... but a nice finish
Sweet roasted aroma. Hints of honey and vanilla. Initially sweet then finish with a slight spice and bourbon burn in the back of the throat. Decently smooth.
Really nice bourbon in general. Smooth, sweet, not too bitey. A lot of honey on the nose and pallet. Exceptional for the price.
Very smooth, nice finish. Easy to drink either in a cocktail on on the rocks.
A great alternative to Pappy's at an incredible price.
Smooth and toasty, but I wasn't too crazy about it.
Liked it
Love the taste. You can really taste the vanilla and honey. Fantastic for an Old Fashioned!
I do like a good bourbon, and this one fits in that category. Nice aroma and color to it, and out finishes very well.
My go-to daily favorite.
Smooth light feel, easy for anyone to enjoy.
Very smooth and sweet. Definitely honey forward. Really enjoyed this bourbon.
Warm, hearty bourbon. Exactly what someone would want in an upper range bourbon. Very likable.
Smooth start. Would definitely have a glass or two.
Good for everyday drinking!!!
Definitely enjoyed it. It was the first one in the welcome box that I've tried so far and I'm impressed. Absolutely got the honey and spices at first then finished on a more dry note that let some of the fruit aspect come through. Would consider buying a bottle if there weren't so much more to check out!
Rich flavor profile. Good non-Kentucky bourbon!
This was my favorite of the welcome box, wonderful aroma, smooth taste, great finish.
I have had this one before and keep it in my bar. Love it as an everyday drinker.
Decent but not outstanding
Heavy honey hit that is good, just not something I'm a fan of. Good start to the Welcome pack. I would drink it easily mixed with something, it reminds me of a lot of Tennessee whiskeys.
Lack of flavor and depth
This was a great surprise very nice
Definitely the favorite from the welcome pack. Incredibly smooth and pleasant taste. I wasn't expecting big things after the Kilchoman, so this one was a nice surprise.
Smooth bourbon that tastes good neat and makes a good cocktail.
Pure garbage. Only gave it 3 stars because... well, because it's bourbon.
Good Bourbon, smooth and easy to drink. Will be adding it to my bar.
Dark and full of flavor,also smooth and easy to drink
Good and cheap
Very sweet, smooth and easy to drink.
Excellent bourbon! The notes of spicy oak create a smooth refined bourbon that is a pleasure and a joy to kick back and relax with.
This was my favorite out of the Welcome Pack and something that would be in my bar.
Really enjoyed this one. Hoping to get a bottle soon.
Very smooth and easy to drink. Subtle notes yet enough flavor to let you know you're not drinking from the well.
Out of the sample box, this was my absolute favorite. The honey flavor was my draw and finished real smooth. Have a bottle ordered and on the way now!
Starts smooth with a nice spicy heat at the end. Better than I expected.
Can really taste the banana and bread. It's and ok bourbon.
Moonshine - might try to mix it in my fuel tank
Surprisingly smooth; enjoyed the honey flavor. But the peppery finish was a bit strong for me.
It was OK to me. Feels a bit rough, unrefined. While it does not have a lot of alcohol as the other vials in my sampler, it felt too punchy.
Not bad I enjoyed it but it did not wow me.
Smooth, delicious.
Slight bite at first but has a smooth finish.
This is a very smooth, sweet ride. The vanilla and honey really shine through, and the finish is great. Very nice bourbon, highly recommended.
Slight bite yet maintains a great smoothness. Sweet ending probably from the banana. Amazing bourbon.
Gorgeous, smooth, bourbon. May be one of my favorites.
Nice smooth whiskey. Really enjoyed this.
It is a smooth sweet, vanilla, roasted, toasted pallet. I do taste a slight banana. I guess when the banana hits, it's more like a roasted banana. The finish is sweet and smooth. Enjoyable. This is a great action movie type of bourbon. I do enjoy this one.
Smooth and warm with a nice finish.
Sweet while cool, mellow and warming. As it warms up spice starts to come through and prick the tongue. Still to try over ice. Still to try in tea. When smelled, mellow and pleasant, with notes of toasted vanilla
Simply delicious
Thought it was ok. Not great and not bad.
Very Smooth with notes of honey and vanilla. No harshness or overly alcohol aftertaste
Definitely get the honey, banana, and spice notes. Decent bourbon, smooth.
Pretty safe bourbon. About as much roasty and toasty as I could handle.
A standard of what bourbon should be.
Not a bourbon drinker. A little rough on the finish for me. Caramel, smoke, and spice on the front.
Too smoky for my taste.
Smooth going down. Definitely could taste a hint of banana and spice. Could drink this all day!
sweet, smooth with a little spice, and is great to sit back and sip on! what more could you ask for.
The is a very nice bourbon. The first thing I notice on the nose is banana, tropical fruit and vanilla; the vanilla is further accentuated with a touch of water. When tasting, the tropical fruit and banana carry through. There was also a honey-sweetness that was pleasant, as well as an interesting mineral flavor. The nicest part of the whiskey is its syrupy mouthfeel. It is not one of my must-haves, but I would be happy to have it in my home bar.
Sweet notes you'd expect from this kind of whiskey. Pretty smooth, though a bit spicy at the end. A good bourbon.
I really liked the sweet smooth finish, makes a great sippin' bourbon.
New to bourbon. A bit of an herbal smell. Some bitterness in taste but a sweet finish.
Carmel. Strong front great finish.
Not a big bourbon drinker, but enjoyed this one. A little spicy, sweet, with a nice finish.
Yes Smooth, Yes full bodied, Yes Spicy, Yes Warm! Breckenridge makes three ice cubes taste awesome!
Smooth, rich and carmely. Neat.
Smooth. Notes of pine, lightly sweet. Drinkable. Like Basil Hayden's
This is a good bourbon. Great smell. I believe it to be a tad on the spicy side for a bourbon, however.
I am not much for Bourbon. It was sweet, it was fine.
Pretty smooth, not as sweet as I thought it would be for a bourbon. Good flavor
Not as flavorful as past bourbons, drier. Mixed 50/50
Very good
Love this bourbon. If you happen to be in Breckenridge, do the after hours private tour. up to 10 people for $100 and you get a better tasting period than the free tour, you won't regret it!
Great flavor and just the right amount of after hit.
Exceptionally smooth, rich and warm.
Good taste. Thank you
Liked it! Smooth and light.
Breckenridge bourbon is a nice easy going bourbon. Great on the rocks, or with a little water. Sweet, a little vanilla and spice - but be aware that it has a little astringency. I like to sip on this, with some food.
I would definitely consider picking up a bottle of this.
Loved this bourbon! Fantastic sweet flavor!
Was a really good bourbon
Nothing stood out.
Good taste, a hint of vanilla, good from start to finish.
Good taste, little spice, very nice finish.
Good taste, smell of vanilla, little spicy at first, but had a good finish to it.
Nice afterbite, slight smoke, earthy and tasty
Solid bourbon - a bit hot, but good vanilla/cherry notes from the barrel. Not a lot of malt.
Great bourbon....hints of vanilla are quickly smelled and tasted. Smooth and delicious.
I enjoyed this bourbon. It had a nice flavor and spice. I have had better but still a good choice.
Middle of the road. Good. Nothing special.
I liked it. I could taste roasted and toasted aspects of it. Some spicy notes were tasted as an after. A bit of vanilla, but nothing much could be discerned well.
Rich bourbon flavor and smooth.
Agree with other reviewers that it's flavorful, but the honey doesn't mix well with the other flavors and it ends up tasting like bitter cough syrup. There is a bite, albeit a small one. Will not be buying again.
Really flavorful, sweet and delicious
Meh
Rich taste and smooth. This is my go to bourbon to use in cooking, espcially Thanksgiving ham!
Loved it, very smooth.
Very smooth, just the right amount of heat, not too harsh. Pleasant to drink.
Delicious!
Great flavor with nice spicey notes to give a good kick!
Not bad; good level of sweetness, not too much, little burn; nice smell
It burns at the end.
Smooth at first. Burns at end. Sweet in a vanilla way. Too coarse of a burn for me.
Very smooth drink. Felt thin in the flavor and finish. Honestly felt a little like a Candian in the finish.
It was ok. Not the best I've had.
Decent but not special
Smooth
This is an incredibly unique and interesting bourbon. Flavors of raison bread, honey, butter, and yeast float on my tongue. Truly a stand out in the crowd.
Smooth, great notes, flavors, very enjoyable and pleasant. This could work it's way to a new favorite of mine.
I found this smooth, unique, and with a touch of apple and cinnamon spice near the end. Definitely a well put together bourbon whiskey.
I found it smooth and relaxed.
Smooth --
Very smooth, personally it beats those on the Kenturcky Bourbon Trail.
Great, smooth and tasty.
Very nice for a bourbon. Much more like a rye. Smooth, pleasant nose. Smooth finish
Spicy notes with a clean finish and a KICK!
I liked it but still for me not as full as I like. Would I buy it again, probably. Smooth, lacked in flavor or heat that I like.
Excellent, so smooth
Love it especially with peach tea
Great flavor
Very smooth. I will buy again.
Have the 105 proof in my bar right now. It's FANTASTIC!!!!
liked it
Not as smooth and flavorful as other Colorado Whiskeys. Proofing is questionable as the bottle I purchased locally (Colorado) had froze. I put it in the freezer to enjoy it cold with a little water without diluting it too much. Both Stranahans and Tina Cup held up much better and proved to be superior in every respect. Tin Cup gets the edge over Strana hans due to pricing. (Stranahans was the best Whiskey but at a 40% premium it fell to the very good Tin Cup). Save your money on this one.
Smooth and enjoyable, goes great with a Cigar.
Smooth but no memorable flavor.
This is an incredibly easy drinking Bourbon. Sweeter than some, and lacking the heat that you get from many.
Really enjoyed it
Smooth and mellow. One of my favorites.
I thought it was made in the same barrel as Jack Daniels and tasted better with dr.pepper flavored ice cubes.
Loved it. One of my absolute favorites!
I'm not well versed in bourbon, but I enjoyed this one quite a bit. It was very mellow, lacked the bite others have. I purchased this or my wife and she enjoyed it as well.
A little different from the others but its one on my top shelf.
This bourbon warmed me all the way down to the tip of my toes! It was strong but not overwhelming, with a nice spicy flavor.
One of my favorite whiskeys for the price point. As Daniel said, takes a but to get all the flavors.
I drank this stuff up so quick I hardly remember it. If that is anything to base an opinion on....it was great, judgement passed! Thumbs up!
I completely agree with Daniel. After a few drams over the last week, I've noticed the flavors have become much clearer. I can definitely taste the clarity that the water from Rocky Mountain snowmelt contributes to the blend. This bourbon needs a lot of oxygen to be fully appreciated. It's no High West, but it's still delicious.
Decent. A bit flat.
Good, but hard to pin down flavors and aroma. I would recommend it, but don't expect to really get it on your first drink.
Perfect with a Kuba Kuba
My honest favorite
Load more reviews
Back
A Dram for Your Thoughts
Cancel