They say this is a sledgehammer Bourbon. It is. Bam!
 
Booker's Bourbon is one of the small batch, cask strength (63,25% Vol.) Bourbons produced by the Jim Beam distillery. 
 
Booker Noe (Jim Beam's grandson) originally bottled this straight-from-the-barrel bourbon as gifts to close friends and family, but eventually made it available to the general public. Each barrel of Booker's bourbon was hand-selected by Noe and was aged at the center of the rackhouse, where the company says that the temperature and humidity are the most favourable for fine Bourbons. 
 
Category

Style

Region

Country

Alcohol

Distillery

Age

Chill Filtered?
Flavor Spiral™
About The Flavor Spiral
What does Booker's Kentucky Straight Bourbon (63.25%) taste like?

The Flavor Spiral™ shows the most common flavors that you'll taste in Booker's Kentucky Straight Bourbon (63.25%) and gives you a chance to have a taste of it before actually tasting it.

We invented Flavor Spiral™ here at Flaviar to get all your senses involved in tasting drinks and, frankly, because we think that classic tasting notes are boring.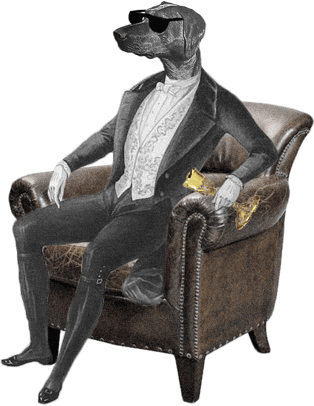 Dog Dogson's
Smartass
Corner
Bourbon must be made from a grain mixture that is at least 51% corn.
Tasting Notes
Appearance / Colour
Smoky deep amber orange.
 
Smell / Nose / Aroma
Huge but soft. Vanilla, honey, molasses, orange, tropical fruits, black banana and spice. Meaty aroma and cedar.
 
Flavour / Taste / Palate
Massive and intense. Spicy, sweet - almost liqueur like and hot. Blackberry and burnt sugar. Oak, then dryness (tannin, tobacco). 
 
Finish
Hot, long, spicy and intense. Almond, wood, corn, a touch of maple syrup, pepper.
 
Comment
While it is not necessary to cut the bourbon with water, a splash or two of distilled water is recommended (by Booker Noe) to unlock some of the flavour.

Flavour spiral
Rye, spicy, orange, oak, sweet, vanilla, black cherry, smoky, syrup. 
 



More drinks we think you'll like
Ratings & Reviews
smooth, creamy and full of nuttiness!!
One of my favorites, a go to.
Not yet opened
a little strong
Great stuff
powerful yet smooth incredible for the high proof
Hot at first, but amazing flavor.
This is the go to for high ABV Bourbon. Everything is around 126 proof or higher. I have tasted 4 different Bookers. 2018-3, 2019-02, 2019-03, and the 2019-04. Each is similar in the mouth feel and spicey finish. The difference is in the first taste and the oak char. Some are sweeter from the get go, others wait a bit longer to taste the vanilla and caramel. The oaky flavor is different in each as well. Some more pronounced, others less. I love this stuff neat, but add a drop of water and you get a very different array of flavors. If you like or want to try barrell strength bourbon, I highley recommend Bookers!
THis is for Country Ham 2019-3. Probably the best full proof I have tasted to date. Smooth, nice smoky taste.
Great high proof bourbon without the burn. Still get the caramel and chocolate flavor, but not the sweetness of similar mashes.
I have the 2018-04 "Kitchen Table" release. 128 proof! It's fantastic... a little bit of heat upfront, but a drop or two of water opens it right up and it is truly enjoyable. Love this bottle
This review is for the have the 2016-02 "Annis Answer" release. Nice rich color: aroma has some hints of vanilla and caramel, but you do get the alcohol too. Taste ... strong with quite a punch. There is some spice and some nuttiness, and the taste lingers for quite some time. Adding a splash of water brings out a bit of wood flavor, along with taming down the alcohol burn. I do not get any typical bourbon sweetness. This is good - reminds me more of an Irish Whiskey or a Rye due to the lack of sweetness. I don't see the need to buy another bottle of this to be honest - but when someone wants a bourbon with some punch, I'll offer them this.
Spicy intense flavor with hints of carmel.
Smooth until it bites you back! At 63%, this is my favorite so far. Not a daily sipper since it's a little pricey for me, but I definitely seek it out whenever a birthday comes along.
Love it! Dangerously smooth, bottle vanishes quickly!
Excellent. I'm remarking on Batch 3 from 2018. This almost has a "thicker" mouth feel and a rich flavor profile. MSRP is about $70-80, and in this price range, I think this is one of the best offerings I've tried. Certainly not a "cheap" bottle, but the quality is really present here and you get what you pay for. I'd be happy with the quality of this bottle if I'd paid 2x the price.
One of my go tos. High proof. Consistent flavor.
High octane deliciousness. Complex and refined like a great bourbon should be. Throw back a shot and expect your head to explode. Makes a great Manhattan too.
Good strength, not too sweet
Big and bold. This one needs quite a bit of water and/or a big ice cube to mellow it out.High corn profile. Could use about 10 years in a barrel to mellow it out. Not an inexpensive bottle, I guess I expected a smoother profile for the cost.
Solid bourbon. Despite the suggestions I like it without adding water.
For as high of alcohol content it is, it's a very smooth bourbon. One of my favorites in my home bar!
Very nice. Has a harsh finish on the throat, but excellent flavor. Good on the rocks.
Strong, very strong. Recommend cutting with a bit of water.
Great bourbon love the taste it will make a fine addition to my Home Bar!
My absolute favorite. I love the bite with it.
My absolute favorite bourbon!
Excellent
It's pretty good, and a decent sipping bourbon, but nothing really stands out to me.
Really smooth lots of hints of spice.
My favorite by far
Surprisingly smooth, given its proof - tastes much less "hot" than it is.
Burns real good. Great flavor and great aftertaste
My favorite bourbon hands down since the moment I tried it. I have yet to find a better overall bourbon but I have sure as hell tried alot of others claiming to be the "best". My guess would be 20-30 brands. Bookers is Truly wonderful stuff. I drink neat and sip slowly. No ice, no water. Warming mouthfeel but very smooth for the alcohol content. For those reviewers saying its too strong or overpowering.. go drink some appy juice and cuddle your blankie kid! U want great flavored bourbon? Then drink barrel proof like this one. Everything else from Beam distillery is just cut and watered down from barrel proof stuff like this so of course flavor is lost in the process! Ive had Pappy Van W. but Bookers beats it hands down. Only downside is the price keeps going up! My father even gifted me an unopened 1979 vintage first run bottle. No idea how he found it but I will wait for my wedding day to open.
Amazing aroma. Boozy but delicious
A solid bourbon. It's a little too strong to drink neat so a couple rocks or add a few drops of water and it's perfect.
If you want spice, this bourbon delivers big time. Orange, maple syrup, pepper, cinnamon. However it needs a little water to tame the heat.
Nice oak flavor, but the alcohol content is little high. Burns going down, and the price is a little high.
My favorite Bourbon for some time, this was my first Bourbon. Set the bar high. Depending on the batch the flavors vary. Consistent is a citrus backing, had some that were buttery, some vanilla hints, even some brown sugar. A little bit of a banana sweetness as you drink it more. Very good and a great price
this will warm you up all the way down, a nice experience, but not one i would want to drink a great deal of .
One of my favorite bourbons around. A great sipping whiskey, don't use this to mix.
Great whiskey and a fitting tribute to legend Booker Noe.
Hot but a solid Barrel Proof sipper. Has a unique peanut taste, nice and oily
Best american whiskey. Not for beginners.
Fantastic, nice long finish and very smooth, sweet, spicy and vanilla all at the same time. My personal favorite!!!
A strong raw bourbon . Cut to taste
Complex, smells very oaky and sweet. Warms you up going down but not overly harsh for such a high proof bourbon.
i like bookers alot. not an every day pour, but it gets your attention! i actually like bakers quite a bit more for less money tho.
Potent. Sledgehammer is totally accurate. The nose is outstanding, creamy and nutmeg. Essentially eggnog. The flavor mirrors that with a bit of apple. Very strong though. It is every bit of 127 proof. Annis' Answer 2016-02.
Great flavor, the perfect spirit for an old fashioned.
Very smooth
If you like the smoky taste of scotch, you'll look love this. Personally I still prefer the smoother wheated Bourbons -
I love the smoothness of Booker's. It really is amazing how gentle it is considering the high proof that it carries. It really is worth the extra expense of the bottle, and if you are a Bourbon lover as I am, I heartily recommend Booker Noe for a great sippin Whiskey!
If you like Jim Beam Black Label, this exemplifies that style. For the money, I usually just go with JB Black over Booker's.
One of the best cask strength bourbons I have ever had. Don't let the proof fool you, this one is still SMOOTH. You will know that it is cask strength for sure, but once you focus on it a bit, it is an amazing experience. Probably the best value in cask strength bourbons out there. Seriously, to me, it is better than some that are MUCH more expensive. One of my all time favorites.
Great Bourbon. Hard to drink Neat. Fantasist with a small cut of water or better with the rocks. Preferably 1 giant cube. Let it swirl for a minute or two and the water cut will actually bring out the true flavors. Those who mentioned they used this in a mix are a little off. You should never mix a premium Bourbon like this or premiums Bourbons at all. Mix something cheap. I don't go as cheap as Jim Beam but my go to Mix is the handle of Old Forrester. You can grab a handle of it for $20-$25. Fanatics for a simple old fashion or sour. For the ladies, makes a great Manhattan.
Definitely tastes 126 proof.
Solid. One of my Go-To Bourbons.
Really like this one. Nice cinnamon spice..go slow and easy, a great sipping spirit
Great flavor, hot and spicy
Way too strong for me.
My favorite of all!
Strong nose, and smooth finish considering its uncut and unfiltered. Robust taste without being overpowering.
Very harsh.
Deep, smooth and soothing.
Delicious. Smooth. Great aftertaste. Fine bourbon. Highly recommend.
Surprisingly sweet and smooth for 60% alcohol. The fire is impossible to avoid, though. I've used it to make a Manhattan but substituting the Vermouth for Napa Valley Distillery Brandy Rouge (30% alcohol). Needless to say, it's very strong but so good.
best bourbon I've ever tasted
Got this as a gift and loved it. Strong but smooth
Very smooth. Nose very mellow. Palate Oakey.
Smooth smokey buttery
Was just too strong for me straight. I've heard of others using it in a Manhattan. Haven't tried that, but a good taste if not for very high ABV
Very spicy, very strong, but still smooth. Would suggest to someone who is familiar with bourbons and wants to try something a little more finely crafted than your average bottle.
Spicy, smooth. One of my favorites.
Awesome!
Unbelievable
Perfect Cask Strength Bourbon. Smooth for over 63%. Sweet start and long lasting finish. No bitter end. Great
I've bought a bottle for myself after tasting it at my favorite bar. Luckily enough, my bottle was from another batch so that I could taste and compare two different batch Bookers whisky.
My favorite old fashioned!
"Noe Secret" batch 2015-06. Strong in vanilla, caramel and pipe tobacco.
Best cask strength for money.
Hot and spicy, even when cut with equal amour of water
Peanut Butter!
Best bourbon i've ever tasted.
I think the vanilla and caramel flavors are matched by the citrus and pepper. Delicious in-spite of the high ABV. Let rest in the glass for twenty minutes for more of the flavors to step out to the front and middle of the taste beyond the heat.
Is good
Load more reviews
Back
A Dram for Your Thoughts
Cancel