BLACKWATER
Distillery
Founded in 2014
Founded by Conna native Peter Mulryan in 2014 the new distillery is based in the Enterprise Park, on the banks of the Blackwater River from which it takes its name. It is the first micro-distillery to open in Waterford in 174 years, taking its place in the budding micro-distillery scene in Ireland.

They currently produce award winning small batch Gins the "old fashioned way" with 100% Irish Spirit, real botanicals. Once a budding hub of commerce, the Blackwater River is now a famous salmon river. In Victorian times, White's of Waterford grew immensely wealthy shipping sugar and cinnamon into the region.

Also the first steamboat in Ireland was on the Blackwater. The river was also where the last sailing schooners to travel the coastal waters between Ireland and Britain.

They pressed the first bottles of single malt and pot still Irish ever made at Blackwater Distillery in 2014. 50 bottles of their pot still were available for pre-purchase in 2015, along with a single malt offering.
Distillery Details
Country

Established

Owner

Visitor center

Status

Address

Unit 3, Cappoquin Enterprise Park, Cappoquin, Co. Waterford, Ireland

Phone

Website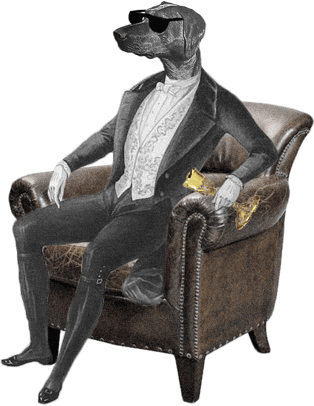 Dog Dogson's
Smartass
Corner
Its Irish name is 'An Abhainn Mhor' which means 'The Big River.' Sometimes referred to as the 'Munster Blackwater', it rises on the Cork, Kerry border and flows due east into Waterford where it makes an abrupt right turn at Cappoquin. From there it flows past the distillery and into the sea at Youghal.

Today the Blackwater is famous the world over as a salmon river, but for hundreds of years its deep dark waters made it a perfect artery of commerce.

Blackwater chose to drop the "e" in Irish Whisky.