Price, Shipping & Taxes may vary by state and will be recalculated at checkout.
Authenticity Guaranteed
We guarantee every product we sell is authentic.
Free Shipping
Flaviar Members get free shipping on their orders.
Buyer Protection
Money-back guarantee if things go wrong.
Sonic-finished metal Whiskey in the jar-ow.

You know how plants are supposed to flourish more if you play them Mozart? Now imagine aging your Whiskey with music. What would you play? Metallica, of course. And that is what's really happening now: the original gangsters of metal just gave us their brand new Whiskey called Blackened American Whiskey. So metal, right? Dave Pickerell, former Master Distiller at Maker's Mark, made a hardcore blend of American Bourbon, Rye, and Whiskey, tucked away next to subwoofers that blast low-frequency sound waves to enhance the molecules. And every new batch of five thousand bottles comes with a different Metallica playlist.

We know what you're thinking: just another rock star gimmick. Well, a 2017 study on Brandy and sound-aging actually says this thing works and Metallica's Whiskey in a jar-ow is really good. And while Blackened American Whiskey is finished with Hetfield's madness, it's matured in black Brandy casks, which brings apricot notes with honey and caramel flavors to this Bourbon-lead mosh-pit.
Category

Style

Region

Country

Alcohol

Distillery

Age

Maturation
Flavor Spiral™
About The Flavor Spiral
What does Blackened American Whiskey taste like?

The Flavor Spiral™ shows the most common flavors that you'll taste in Blackened American Whiskey and gives you a chance to have a taste of it before actually tasting it.

We invented Flavor Spiral™ here at Flaviar to get all your senses involved in tasting drinks and, frankly, because we think that classic tasting notes are boring.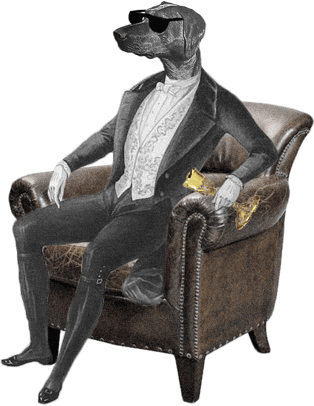 Dog Dogson's
Smartass
Corner
Rye Whiskey is made from mash that is at least 51 per cent rye. The grain gives rye Whiskey its spicy, sometimes peppery, and bitter flavor. Rye was a big seller before Prohibition. After decades in obscurity, it's fashionable again. George Washington distilled rye Whiskey at Mount Vernon.
Tasting Notes
Appearance / Color
Honey amber.

Nose / Aroma / Smell
Burnt caramel, oak and honey on the nose with hints of spice.

Flavor / Taste / Palate
Strong notes of honey, cinnamon, allspice, clove and mint, with an apricot surprise.

Finish
Long and smooth finish with creamy hints of butterscotch and honey.
More drinks we think you'll like
Ratings & Reviews
Good taste whiskey
I give it 10 stars for the price point. Strong honey flavor on the front with a spiced back and perfect bite. Drinking neat with stone rocks to chill cause it's a hot day. "Old habits reappear, fighting the fear of fear!"-the frayed ends of sanity
Average, requires a bit too much ice/water to make this appealing, for me. The Metallica pumped through the barrels to stimulate it with sound waves is an interesting concept.
A great whiskey
Well done with small hint of smoke and spice as you smell. Splash of coke takes you to all day drinker.
Yes it's a gimmick for Metallica but this is surprisingly well done. Good Smokey notes and nice finish. With a rock the rye really comes out.
Sweeter than I expected but very smooth
Easy drinking and smooth. A solid purchase.
Plain but strong.
A great evening Whiskey with flavor. Enjoyed the underlying tones from the casking. Will be getting another bottle!
It served as a good mixer and sipper. Taste didn't really distinguish itself from the competition. Overall, a great whiskey for the price point and abv. just not top shelf
Will definitely be getting another bottle sometime. Sneaks up on ya a little quicker than Jack, and pretty bad ass being able to say u have Metallica whiskey.
Fairly mild in terms of smokey Bourbon flavor. You can definitely notice the difference between more well-aged Bourbons and this one. Overall good and quite drinkable; something nice to have in your bar for impromptu drinks with friends and family.
This bottle is what I refer to as a teho.... to each his own. There was to much fire and burn straight out the gate with very little flavor. In my bar, this bottle will be used in cocktails.
Excellent as one would expect. Smooth with just a hint of sweetness. Ordering my 2nd bottle today!
Very smooth. I can definitely taste the ingredients in the flavor profile. I would absolutely get this again.
Great notes that are sweet and smokey with a great finish
Great notes, sweet with good Smokey tones! Amazing finish taste with each sip!!
I love Metallica! This is not Metallica. It's just another whiskey. It didn't hurt like I wanted it to. Not enough smoke to match the name.
Has a decent taste, with a really good finish. Not sure if I would buy again.
Much better than expected. I have come to really enjoy this one.
Smooth, good tasting
Smooth and enjoyable with a hint of spice.
Really smooth on the rocks.
Very smooth drinking. Nice finish with a touch of cherry on the end.
This is unbelievably smooth with hints of vanilla, Carmel, and toffee. With some smoky undertones and s nice vanilla oak finish that tappers off to a silky smooth ending. It's my 2nd shelf everyday whiskey now. I'm on my 3rd bottle and I got my first for Christmas.
Great taste and flavor. Nice aroma.
Very smooth and drinkable. Not necessarily distinguished, but an enjoyable drink for almost any occasion. Much better than i expected for a blend
Average
Very smooth, sweet and a little spicy, notes of honey and butterscotch, pleasant finish. Pairs well with dark chocolate.
It is really nice American Whisky. Great blend. The right amount of spice, sweetness, and character. RIP Dave,
Very smooth either on the rocks or with water
Pretty smooth whiskey with a bit of a sweet finish. Should release versions based on what Metallica album they played.
Sweet and smooth.
A perfectly adequate whiskey, a little too influenced by the wood for me, but serviceable. A pleasant palate opener
Smooth. Despite my friends overreactions to it. Not too much of a burnt flavor, I got more a mellow oak and butterscotch.
Great tasting bourbon with a smooth finish
For someone who just started out with jumping out of a plane without a parachute this is a rather comfortable catch. I started my journey with a trip to the liquor store and a bottle of smoked maple knob creek and fell in love with the puzzle of sipping bourbon. This is a lot more refined and Subtleit doesn't burn your mouth really bad kinda like how you swish your mouth wash its a fun time is all i can say plus it doesn't give you cotton mouth after you drink it which is awesome
Very smooth... drink it neat.
Highly recommend. Great taste. Super smooth and affordable. A winner all around.
Very smooth with a nice hint of honey. Just the right amount of bite to make it an easy drink to enjoy
Love at first taste. One of the few whiskeys that I PLAN to buy and will buy again.
We all have our tastes. I typically prefer Irishman 12 year and other Irish Whiskeys. This Blackened Whiskey was an amazingly pleasant surprise. I thought I'd be using it to mix or add cube of ice, but honestly I love sipping it straight up!
Very smooth with a slight bit of sweetness at the end from the Brandy barrels.
it was a smooth with the right amount spice. enjoyed at Thanksgving
This blended whiskey may not prestigious but its smooth and just a little bit sweet to temper the right amount of bite. Metallica is proud to be associated with this brand I am sure.
A very unique whiskey, lots of spicy bite, but smooth. Love the flavor.
Pretty smooth but not very complex just a step or two above normal bar whiskey
Found it smooth and enjoyable. We will probably order another bottle in the future!
I loved it. I have already ordered a second bottle. I found it very smooth with a hint of leather and apricot. Will be a staple in my bar.
This hard to beat for the price. Bold spicy cinnamon balanced with a hint of honey and oak. I'll be ordering more of this one.
Very good
My first bottle I've ordered and not disappointed at all. Will definitely order again
It has a wonderful flavor, very smooth and a good bite in it.
Smooth for sure has a bit of a bite to it the taste is great happy with this buy
Great punch, strong flavor to the end.. will buy again
Not what I expected, turned out to be better.
It's ok. I like smoother. Really enjoyed the rye samples much better.
Liked it a lot!
Totally unexpected. I would recommend this to people who are just starting out and don't really want that "kick in the face" some spirits are known for. From the moment I popped the top I got hit with a citrusy nose. And caramel taste. The slight spice was a great balance to the sweet. This explains why I love Metallica.
Surprising smooth with a short finish, nice sipper on a Friday evening.
I wasn't sure about this stuff. Seemed a little gimmicky and at first, I wasn't very impressed. This stuff is not smooth. Like at all. Buuuut.......after further review, this stuff is insane! Tastes like fire at first then worthers originals then fire again. It's awesome.
Nice taste with a good bite at the end
Loved this. Super smooth!
Awesome blend!
I loves this! I am a whiskey girl and love old school Metallica, but I stayed non bias and I was still impressed! The mix of smokey and sweet apricot had me drooling. If you like JD, you will love Blackened.
Very smooth. Love this.
I really like this. It was a free bottle I licked from the few options and I was impressed. I loved the idea that this whiskey was finished in Brandy barrels while Metallica played. This has a very sticky burnt bite at first but then leaves the sweet home and apricot note after. I was impressed with the two flavors that happen with the first taste and then after. I would buy this again.
SOLID whiskey, I love the flavors, great price point. Get some heat going down the pallet, I would definitely recommend to someone who likes a good burn. I love the finish, very powerful.
Wow! Was not expecting this for a young whiskey. Smooth, easy finish. Great with a steak & cigar!
Was kind of intimidated by the name, but was pleasantly surprised and have really enjoyed it. Very drinkable.
I loved it, very smooth, a hint of Sherry. I would definitely buy again.
As a fan of Metallic but more importantly, the late Dave Pickerll, I had to try this. Very nice sweet and fruity aroma with some spice hitting the tongue. The finish is a soft linger of heat on the throat. I really enjoyed this whiskey blend and love sharing with others about the process developed and used for each batch, including the fact that each batch has its own playlist.
I was a bit skeptical but was surprised balanced it was. A bit of sweetness with a hint of honey. you may want to let it rest for a little bit after pouring with a few swirls before tasting it. overall I found it to be a solid whiskey.
It was a good one but not my favorite. I prefer scotch actually and only a few bourbons interest me. This one was good.
Dang, I cannot say enough of how much love this one. My Metallica fandom aside, this whiskey has an incredible aroma and finish. It can be enjoyed with or without ice.
I find myself agreeing with Jordan somewhat. I thought it was harsh from beginning to end. Not the least bit impressed!
My knowledge level is low and my opinion isn't worth much except to me, but I really like this. Smooth. Excellent. An absolute favorite.
Love it! Very smooth with great lasting flavor
It has an okay initial taste but a super harsh finish. I've tried it with a drop of water and ice. This one just wasn't my cup of tea.
I'd order this again. Smooth, easy drinking, a little lighter than I am accustomed to. Not sure it was sealed properly...the plastic topper was loose and the strip seal broken when I took my first pour, but it is tasty.
I really liked this smooth American Whiskey. Easy drinking with a nice finish.
At first I did not enjoy it as much as other whiskeys. I mostly like whisky. Then I tried my homemade tiramisu and had a sip. The wonderful flavor was something unexpected. Try it after a dessert, you might be surprised how good this whiskey actually is!
Great Stuff!
It was better than expected. It tastes a little young but a few days after opening on re-taste I found it to be relatively smooth with a slight rawness that lingers as a mild, pleasant smokiness. Definitely more character than many other bourbons and I'd reach for this over Woodford, Knob Creek, etc as a daily drinker. Complements sweeter mixers well such as amaro, aperol, simple syrup, etc.
I found this to be a little harsh on the first taste and easier to drink a few sips in like many whiskeys. It's good, but I like something a little smoother. I didn't get the apricot notes that the description mentions.
Didn't quite hit the spot! Little spicy for my liking.
Was raw to the nose but very smooth tastewas milder than what I initially thought it would be. I'll buy it again
Delicious
Loved it! Very smooth and reasonably priced. Tastes great on the rocks or in a Manhattan :)
I am new to tasting but I do have a few whiskeys that I like. This one is good but not the smoothest I've every had. I do really enjoy the after taste. Its kinda sweet! I definitely prefer is chilled. My star rating might be a little harsh but again I'm not very experienced.
I can't decide about this one. When I first opened the bottle it had an amazing, rich, buttery, slightly sweet sherry-like smell. The flavor hasn't lived up to that initial aroma, but it is intriguing. It has some definite rye spice, and a subtle sweetness. Maybe slightly unrefined, but there's still a lot of layers of flavor. More interesting than enjoyable, and yet it's disappearing quickly.
Best served with white ice.
Picked up more smoky flavors than I'm used to
A good representation of an American Whiskey.
All around very balanced with a hint of sweetness and nice woodiness. Love the story too. Metallica and Whiskey, who'd a thunk
I suspected a gimmicky whiskey and bought it anyway. I was blown away by how good this is. I enjoy a rye whiskey and the rye flavor stands out from the sweet background. This has a very unique but welcomed aftertaste. The linger is long with a decent amount of oils. I'm glad that I took the chance on what could have been a gimmick.
Loved this whiskey! Smooth bourbon, fine flavor, great finish. The caramel & vanilla hints are noticeable but do not overpower the overall flavor. Even my picky wife loves this bourbon!
Very smooth with Canadian type whiskey notes very Surprising and enjoyed thoroughly
It's actually really good that I'm almost done with my second bottle
It has a great story and interesting process-Definitely!!! However, it was just ok. No Earth moving taste or notes of my favorite attributes
Awesome blend of Rye and Bourbon! Very smooth
Very aromatic, smooth, and flavorful!
Very sweet with hints of berry, vanilla, and oak on the palate. Finish is all barrel, fading into hints of rye. Surprisingly good whiskey.
Very Nice!!
This is a hidden gem. Holy cow. Opened this and it is one of the smoothest whiskeys I have ever ttasted. The brandy adds a nice fruity tone to it but it's best feature is it's smoothness. I won't touch this except for special occasions now. I can't recommend it highly enough for any one to buy.
I bought it because I'm a Metallica fan, and expected it to be mediocre like many celebrity liquors. I was pleasantly proven wrong. Sweet honey and tart fruit flavors matched with just enough of a bite make for a good sipper on the rocks or neat. The fruit tones from the black brandy casks really do make all the difference; indeed, "blackened is the end!"
Warm honey moving into slightly overpowering spice, finishing with a little burnt clove. kinda not my flavor profile but it's interesting how smoothly the flavors blend. I look forward to finishing this bottle though I don't expect to purchase again. 😏
One of my favorite American whiskeys. Great flavors.
Good
Very mild to my palate...nice balance of taste and smell. I'd buy this bottle again if it were less expensive. Above average.
A
The late Dave Pickerell was an amazing talent and does not disappoint with Blackened. No wonder Metallica made him the 5th Horseman. It is smooth and pleasant, similar to Blanton's, except less expensive.
Holy cow, this is the smoothest whiskey I've ever tried. I purchased a bottle at my local store and will definitely keep this in my home bar. If you haven't tried it, you should.
Smooth - maybe too smooth sometimes. A little too light and not very complex for the cost. Very drinkable, but there are better buys out there. Only slightly above average.
Eh...average at best. Disappointed when I tried it
Of all the whiskey/bourbon I've tried, Blackened has been the most pleasant. It's complex dynamic, smooth finish, and post indulgence flavour, left me analyzing the remaining tastes, and prompted me to try more. Though it may be used as a mixer, I find it most pleasurable, chilled, sipped, analyzed and appreciated. A definite favorite.
Fruit is dominant, sweet and drinkable
Load more reviews
Back
A Dram for Your Thoughts
Cancel