Price, Shipping & Taxes may vary by state and will be recalculated at checkout.
Authenticity Guaranteed
We guarantee every product we sell is authentic.
Free Shipping
Flaviar Members get free shipping on their orders.
Buyer Protection
Money-back guarantee if things go wrong.
Scotland and the Caribbean in one bottle.

The Balvenie distillery is the life work of William Grant. Born in Dufftown, Scotland, William began his life as a cattle herder, and later worked as a shoemaker apprentice until he became a bookkeeper at the Mortlach distillery. There he found his love of making the Water of Life.

After twenty years of studying, and mastering the trade, he bought a field near Balvenie castle and laid the foundations for what was later to become the Balvenie Distillery. His work gave this Speyside single malt a true mark of quality and uniqueness that has been respected and cherished ever since.

The Balvenie 14 Year Old Caribbean Cask has been matured in traditional oak casks for 14 years and finished in casks that held Caribbean Rum before. The duality of character in this bottle is what we respect, and enjoy. It's the best of Scotland and the Caribbean in one Bottle.
Category

Style

Single Malt Scotch Whisky

Region

Country

Alcohol

Distillery

Age

Maturation

Traditional oak casks and finished in Caribbean Rum Casks
Flavor Spiral™
About The Flavor Spiral
What does The Balvenie 14 Year Old Caribbean Cask taste like?

The Flavor Spiral™ shows the most common flavors that you'll taste in The Balvenie 14 Year Old Caribbean Cask and gives you a chance to have a taste of it before actually tasting it.

We invented Flavor Spiral™ here at Flaviar to get all your senses involved in tasting drinks and, frankly, because we think that classic tasting notes are boring.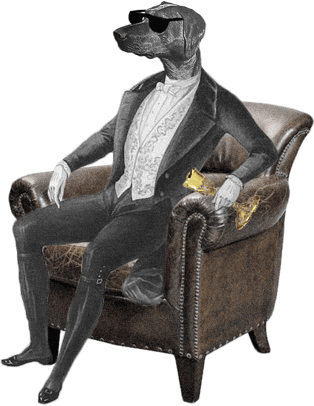 Dog Dogson's
Smartass
Corner
Single Malt Scotch Whisky is made in Scotland using a pot still distillation process at a single distillery, with malted barley as the only grain ingredient. It must be matured in oak casks in Scotland for at least three years (most single malts are matured longer).
Tasting Notes
Appearance / Color
Bright gold.

Smell / Nose / Aroma
Tropical flavors are vivid and the fruits such as passion fruit and pineapple are more than present.

Flavor / Taste / Palate
Silky touch of well-rounded vanilla with oak and spices with the tropical fruits playing rumba in the background.

Finish
The finish over delivers all of the above stated and promised aromas in a fading serenity and stability. Yup we do love a single malt and we do love Rum, and with this we just kill two birds with one stone… Ouyeah, birds are down!


More drinks we think you'll like
Ratings & Reviews
Doublewood is one of the best entry level scotches, with enough complexity for an experienced drinker to enjoy. 2 more years and rum casks add a subtle sweetness to an already excellent scotch.
Smooth and caramel like
Super
Easy to drink...like this stuff. Good price.
Sweet vanilla notes. Smooth finish
Sweet smoky heaven.
Gods and smooth, a little spice at the finish
Excellent, smooth, a perfect flavoring of scotch aged in a rum barrel. More please.
Nice and lite. Hint of burn at the end. Can taste the sweet rum but not overwhelming
It's my Favorite!!
A very nice scotch with interesting overtones. I was pleasantly surprised that it wasn't too sweet but you can definitely taste the rum heritage. Smooth and easy drinking.
The rum finish is definitely noticeable but I would not have noticed the tropical flavors if someone hadn't pointed me in that direction.
Very smooth
What a great scotch. Strong, Smooth and an excellent finish. Price makes it a wonderful end of day drink and still good enough for special occasions. Better than some that are twice the price and more.
Spicy Rum character, with nice sweetness and peaty finish
Love the vanilla and honey notes. Will buy again.
The tits.
Nice sweetness. Vanilla. Oak is present but more subtle than the sweetness. Finish is a bit abrupt.
Nice to savor and enjoy. Deep flavors and exceptionally smooth. Everything stays in balance and the tastes harmonizes well. The rum cask finish adds a fun bit of sweetness and exotic flavor. Recently I've been enjoying mostly smokey and peaty Islay offerings and this is a wonderful way to come back to a sweeter rounder dram.
Very smooth and easy to drink. Loved the tropical aromas.
Classic Scotch aromas and nose, fruity, with that twang of smoke. Incredibly vanilla smoothness at first taste that really stick around. I get a nice oak here and there too - which really lends itself to the Scotch X Rum vibe they were going for. Great taste, very smooth finish.
Very smooth. Amazing
This is some tasty stuff.. that is all
Nose is mostly sweet, honey and fruity. Taste was initially sweet, but had a lasting floral finish that I'm not too fond of. Felt a little disappointed with taste after enjoying the nose. Vanilla and honey are much more prominent with water added. On subsequent tastings, couldn't find off putting floral notes and got more tropical fruit and sweetness
Fantastic! Best ever!
An amazing scotch that punches way above its price range. One of my favorites!
Amazing whisky with a sweet smell of rum! Loved looking at the "legs" as I was drinking! I will be keeping this in stock!
Amazing sweet and vanilla notes with the smooth taste of Balvenie.
Great new addition to the home bar. Definitely one to always keep in stock. Great floral and fruity smell with a light flavor pallet.
Amazing flavors
This is my first bottle of whisky. I have been wanting to take up drinking whisky and have been studying a lot. I figured you couldn't go wrong with sweet. The Flaviar spiral shows that for sure. I get a initial burn if I don't let 50% of the ice melt first. After that on a sip I get sweet, then spicy, then sweet aftertaste. I'm hoping in time I will be able to break down the layers of sweet. Overall, this is a nice whisky. Hopefully this will help for beginners like me.
My go to scotch for a great deal. Every time I order it, the bartender always complements it as well.
My go to, very smooth with a strong Carmel finish. Exceptional dram!
Great drink. Love the rum infusion.
Sterling Scotch. Highly recommend. Glorious flavours. Beautiful colour. Great whisky.
Color is amber. Nose starts with vanilla, wildflower honey, a little malt, and some fruity notes. First sip is subdued sweetness, with notes of fruit and spice at the same time. The spice wraps the fruit is a way that almost makes it feel warm. Mouthfeel is not thin, not oily. With additional sips, the vanilla starts to show, as do some oak notes and an incredibly subtle peat. The spice lingers, leaving a tingle on the tongue alongside the peat for the finish.
This a very nice dram, spicy with notes of vanilla. High quality and worth every penny.
Great!
Just Perfect!!
Very good. The rum adds sweetness that makes for a great flavor.
I love Rum! I love Scotch! Together they are a little surprising. I t took me a few drams to figure this one out. So Complex. Rum on the nose and in the finish. More malt flavors than you find in the Double Wood. This is for those with adventure in their heart.
Smooth and delicious. The rum cask adds a bit of sweetness. I could drink this for days.
Sweet and tasty. Very little smoke.
Smooth and spicy
Loved this scotch. Finished the bottle in less than 2 months. Slight rum kick, spice, and nice vanilla, with a caramel Notes. So so good.
Sweet, with just a hint of smoke. Vanilla and fruit flavors come through if you add just a hint of water. A great pairing for a half and half
Nice vanilla flavor with tight finish
Scent is of caramel pudding and melted brown sugar. Tastes of ripe banana and pineapple then comes fudge and toffee. Quite a lot to chew on. The finish is pleasant with honey flavours lingering in the background. Outdoes the the DoubleWood in my opinion but might be to sweet for those who prefer peaty harsh whiskies but should be fine for Bourbon drinkers. The Caribbean Cask is a great whisky to have on hand for those really rough days. Also quite affordable for anyone working on a tight budget.
Great. Loved the difference in the rum cask. Would recommend.
now that's a good single malt. Very sweet. lot's of vanilla. I love the rum cask finish
Great flavor
Love this one. Not your typical scotch. The vanilla and oak really come thru then you start to taste the spices.
Wasn't as smooth as the 12 yr
This is an outstanding scotch. I enjoy the flavor that the rum cask imparts. This is nice to sip on some ice or neat. Very smooth and pairs well with an after dinner dessert.
Phenomenal drink. The taste takes me back to the Turks and Caicos with hints of tropical fruit and flavors exclusive to the islands. Smooth and warm. Overall a very pleasant experience every time.
Warming and rich
This is my favorite.
What all bourbons are jealous of being. The slightest kick of peat which melds more into spice than smoke and is rounded with a finishing touch of not sweetness, but a warm hug for each and every taste bud. Medium finish on the tongue which lasts just long enough to leave you craving for another sip.
Love the sweetness added by the rum
Banana notes in there somewhere...
This one is GREAT! I think it'd convert non scotch drinkers.
I love this!
14 y in bourbon cask, 3 y finish in rum casks. Buttery, floral, honey. My favorite.
Love it. Nice subtle sweetness and smooth
An interestingly pleasant first sip of exotic fruit, that finishes with a classic dry smoothness. Give it a try!
Creamy smooth finish with just a hint of dark spiced rum sweetness. No bite at all. Excellent for those who love Speyside earth and Caribbean air like me. The most satisfying sipping whisky I've ever lingered over.
Excellent rum finish, must have
Unique. Aged in rum casks. Nose is toffee and cream...taste starts off a little hot but quickly transitions to oak and vanilla sweetness…long mellow finish that accentuates the creamy vanilla. Outstanding. I'll keep a bottle of this in my bar going forward.
Smooth honey vanilla finish. Love this one.
Just an incredible taste. Love the rum inspired finish. Had it at a Whiskey bar and definitely adding this to my personal collection soon.
I HAVE HAD ALL OF THE NOTES AND EVEN SOME I HAVE NEVER TASTED, DEFINITELY THE CASKS THAT HELP THE SPIRIT ALONG.
Summer whisky. I prefer this finish to sherry right now. It's a really good way to get non scotch people into some scotch.
Love the taste of spice rum, great with a stoggie
Nice sweet flavors and aroma. Great finish at the end.
The most lively single malt scotch I have ever tasted. Finishing this scotch in rum barrels adds a personality that compliment the traditional flavor one expects from a single malt. A perfect sipping scotch that will surprise with unexpected, but glorious flavors.
Very tasty scotch with a strong rum influence. Easy going and wonderful finish.
For the dollar one of best whiskeys I've had.
This my go to single malt scotch. It is great with cigars and reasonably priced. Other than the 12 year, the price just goes up from here. I'd like to try some of the older ones at some point. This scotch is very smooth and has a great aftertaste, the 2 years of Caribbean cask add that extra flavor. I highly recommend.
Absolutely one of my favorites from Balvenie! Perfect for putting your feet up and watching sunday night football with.
In my top 5 single malt scotches.
The sweetness gets a little cloying
First Scotch I ever tried. Loved it ever since.
Good at any time in the day. Sweet and smooth yet not too complex.
Smooth! Love IT!!
Best scotch for under $66. Extremely smooth.
Smooth with a nice spicy after bite
Not overly sweet with multiple flavors going on and a lasting finish
This is one of my favorites - excellent taste.
Very nice scotch with a hint of rum
Great
This one has grown on me. I'm getting some citrus fruit and vanilla notes. Apple and pear as well as smoke in the palate. A very clean, smooth finish.
This is one of my favorites. Apple and pear nose. Tastes of caramel and honey with a fruity note and a hint of spice in the finish.
Rivals more expensive bottles in my opinion. If you like stronger citrus/fruit notes in your scotch, this one is for you. Very smooth.
We love it so much we took time out from our wedding to go home and share a drink of it with our photographer.
I absolutely love this scotch. I am a big fan of the slight sweetness imparted by the rum cask finish. Well balanced, a hint of spice, and a slight warmth. Delicious on the rocks, with a splash of water, or even neat.
This is review is actually fir the 14 year old Peat Week "2003 Vintage". I couldn't find it on Flaviar but from a well known store. It is a great drink. So Peaty and Smokey. It is unbelievably great tasting. It is clear and you would think it would be Amber or dark. This is a great Highland & Islay peat. There is a honey sweet, spicey ending that is great after the kick in the mouth. You've got to try it. 48.2% all./vol. so it is also strong. I hope Flaviar gets this eventually, but I don't know how to suggest it to them.
Pleasantly smooth, light scotch, definitely can taste the cask
Excellent flavor. Both sweet from the Rum barrels and smooth. Not peety or smokey but long flavor. Excellent value.
Excellent balance of cinnamon hints, floral, and smoke.
Nose: raisins, brown sugar, rum, touch of cloves, citrus, hint of pineapple. Taste: Apples, chili heat, pepper, a little sweet caramel. A well made spirit, I wanted to love this one but couldn't get as much complexity of flavor as I'd like at this price point.
The maturation process in rum casks really deprecates this from other scotches. A delicious and refreshing drink.
Great bottle. Definitely a go-to.
Great balance of smoke and fruit! Can definitely taste the rum influence.
so smooth. great price point. not super complex, but it doesn't need to be when it is this smooth. great neat. mild nose but you can smell the rum and it is really great. the hints of fruit and spice are just the right amount. a really well balanced, reasonably priced single malt.
Great In coffee w/cigar
Love this whisky
Still fairly new into trying new scotches, but so far this one has been my favorite. Really smooth and full of flavor. Not too bad on the wallet either. Definitely going to pick up another bottle.
My favorite go-to Whisky. It's smooth and on the sweeter side. It's perfect neat or with just a tiny bit of water. Everyone who tries it raves about it. A must have for any whisky enthusiast.
One of the best at this price range! thoroughly enjoyed the interesting aromas and fine taste of a rum cask. Definitely recommend it smooth and tasteful
The sweeter side opened up with some ice
Smooth, easy drinker that's just different enough to surprise but still reminds me of the sherry finish I enjoy. Honey, mild oak on the nose with aromas of rum bringing up the rear. Vanilla, toffee and tropical fruits you'd expect from a rum on the palate. Medium finish the ends with a flurry of spice.
I have two of these and it's a very great complex dram for the price.
Sweet and very smooth,
Good but the 12 is still more solid.
I love the almost roughly rum profile that hits your mouth and then mellows out into the more complex flavor!
We are very fond of Sherry Cask examples. A friend told me his favorite was a rum cask finish. My wife is fond of Rum in beach drinks so I bought the Balvenie Caribbean Cask 14. A very smooth and tasty dram. The influence of the Rum casks is a nice change from the typical Sherry Bomb. When this bottle was empty the wife actually bought a replacement without being asked. She's a keeper :-)
A graciously smoothe Scotch. A happy new addition to my bar.
Bought a bottle of this for a friends wedding, so good it didn't make it past the vows!
This is one of my frequent go to bottles! I love the Balvenie 12 year aged the extra 2 years with all those rum sugars.
Great flavor, got a hint of pineapple. Great find for me, as I'm new to this
I loved this!!!
A lovely light Scotch. The rum flavors are easy to note. I taste a bit of vanilla. Enjoyable. It will be on my bar in the summer months for sure.
Well done, sweet, smooth and balanced. Nice vanilla and pineapple aroma
A bit too much bite until you let the ice melt a little. Has some strong spice, but gets really good as the melting ice mellows it.
Smooth, a little spicy with hints of Rum..good bang for the buck.
The flavor is smooth and has all kinds of thing going on in it
Love the finish from the run casks. Completely different from the 12 year.
This spirit reminds me of Christmas. It is spicy, mildly sweet finish, and light on peat. Yummy!
Loved it, could taste hints of aged rum. Straight up or with very little ice is the best way to savour this dram.
Nice and sweet, smooth but a little harsh at the end. Overall a good scotch.
Balvenie makes great scotches, and this is a good one. Consistent, not particularly complex but smooth and has a nice aftertaste.
Top shelf. One of the very best.
Great smooth Balvenie flavors with a sweet finish that doesnt overpower
Smooth from start to end. Great flavor.
Nice, sweet undertones
Fruity and light
I believe this to be the best scotch for someone who's never had scotch before.
This is my go to Scotch. Extremely smooth with a perfect finish of sweet rum spices
Smell of Rum with extra vanilla. Sweet to start, good finish with a lingering Rum aftertaste.
My daily scotch. A must for your shelf.
I just love this... it's goes in pretty smooth and makes me relaxed!
Really enjoy as a daily sip.
Love
Amazing scotch
Loved this
great complexity. all around outstanding
My favorite speyside distiller. The sweetness brought out by the rum cask is a great finish to this warm and spicy Scotch.
Vanilla nose with hints of spice rum, smoke, dark fruit, and hints of toffee.
It's ok
Go to scotch
The Balvenie 12 is one of my favorite every day Scotches, so I was very excited to try this Caribbean Cask 14 year. It was good, but not all I had hoped for. I will stick with other variants of the Balvenie line, unless some offers me a glass for free of course.
A wonderful scotch. Rum barrel adds a nice little finish not usually associated with scotch. Little pricy for what it is in my opinion.
Very enjoyable dram, but the Rum cask finish doesn't seem to add anything distinctive. For me, it tastes so similar to the standard Doublewood 12, that it's not worth the extra cash.
You can almost taste the rum! Lots of camarel and spice. Minimal burn going down. There is minimal dryness in the finish
The best no need to say more...
Very good scotch with evolving flavors, complexity, and lingering finish. Great on on ice or neat.
Add a touch of burned rosemary and you get a beautiful scent. Smooth
Lovely dram, spice with hints of burnt honey .. very easy to enjoy
smooth and incredibly flavorful.
Smooth and vanilla
I guess it's not for me.
Very smooth with fruity finish. Added to my favorites.
A great all around scotch, unique and interesting, complimented nicely by a hint of rum in both smell and taste
So delicious and sweet!
Smooth vanilla, caramel, oak spices and delicious rum influence without overwhelming the scotch..
Amazing
Very smooth, sweet rum notes
Great aroma. Personally, I find it to be pretty intense and the burn fairly heavy... But I kind of like that. I wouldn't recommend it for a beginner (try dalwhinnie 15 or chivas gold 18) but it's a great scotch.
A delicious bottle you'll want to have as a staple. This is one of those bottles you can finish off and not be able to wait to replenish the bar with.
Smooth vanilla, delicious rum, maple syrup, a little fruit in background
Lovely.
Smooth!
Definitely interesting with the notes of rum. I think it's a must-try, but not necessarily one I'll keep on hand.
Very good.
Excellent
Spice and fire, with a smooth finish, very nice
Ay, me hearties! The best of both in a single dram!
Vond deze erg goed, lekker dat rum tintje erin.
Excellent scotch, great spices from the rum cask
It's like being kissed by an Angel.
Sweet and full flavored. Solid combination of smoke and fruit
My personal favorite
Very good
Quite nice after a rich meal or around a bonfire in the backyard.
Good flavor
Tropical fruit bomb, smooth and vibrant.
Very Nice whisky
the best of whisky and rum
Wonderful sweetness
One of a kind scotch. A must-try.
My favourite release from The Balvenie. The flavours and aromas imparted by the casks make this whisky one to try.
Really nice enjoyable whisky. One for the home bar and not to be left on the shelf!
Load more reviews
Back
A Dram for Your Thoughts
Cancel