Price, Shipping & Taxes may vary by state and will be recalculated at checkout.
Authenticity Guaranteed
We guarantee every product we sell is authentic.
Free Shipping
Flaviar Members get free shipping on their orders.
Buyer Protection
Money-back guarantee if things go wrong.
Gin category Winner of the Flaviar Community Awards 2018.

Aviation Gin takes its name from the classic Aviation cocktail. Distilled in Portland US, by Lee Medoff and Christian Krogstad, who teamed up with Seattle mixologist Ryan Magarian to produce a new style of Gin. In 2006, after nearly 30 rounds of trials and adjustments, their vision became reality when the trio felt they had finally captured the essence of their obsessions. The Aviation took off.

But, is Aviation Gin really a Gin? It depends how you look at it, we believe it is. Distilled from rye, it carries a rich flavor and an excellent, somewhat oily mouthfeel, quite different from your typical London dry Gin.

Category

Style

Region

Country

Alcohol

Distillery

Age
Flavor Spiral™
About The Flavor Spiral
What does Aviation Gin taste like?

The Flavor Spiral™ shows the most common flavors that you'll taste in Aviation Gin and gives you a chance to have a taste of it before actually tasting it.

We invented Flavor Spiral™ here at Flaviar to get all your senses involved in tasting drinks and, frankly, because we think that classic tasting notes are boring.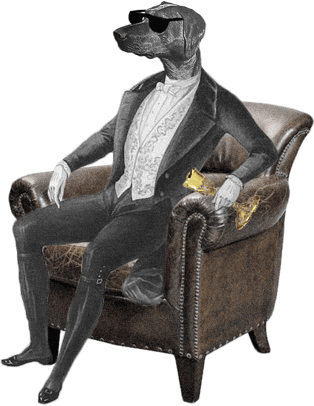 Dog Dogson's
Smartass
Corner
Few Gin Distillers Make Their Own Alcohol. Gin usually starts with neutral spirit: A commodity that in distillers buy in bulk. It's what the distiller does with this commodity in the flavor-infusing process that makes each Gin different.
Tasting Notes
Appearance / Color
Crystal clear.

Smell / Nose / Aroma
Juniper and cardamom infused milk. Hint of smoke and freshly cut grass, with spa-like characteristics driven by the lavender, coriander and sweet orange. Spice notes from caraway, anise and pepper.

Flavor / Taste / Palate
Pleasantly heavy rye and spice entry with floral lavender and anise top notes, followed by juniper, cardamom, coriander and dried orange peel.

Finish
Lightly sweet clean finish with citrus pith, some peppery spice and lite smokiness.

More drinks we think you'll like
Ratings & Reviews
Love this gin, makes the perfect martinis. Just the right amount of dry to drop an olive in.
Interesting gin with a wonderful aroma. One of the few gins that can be enjoyed neat.
An interesting Gin, not great strong - however there are a lot of interesting Gin's at the moment, many better at a lower price point - this needs to be 5 euros cheaper
I have to agree with the slogan, this is the best gin on the planet. Still has the taste of the best London Dty, but the juniper is toned down just enough so that you can really enjoy the anise, orange, lavender and others without losing the original gin taste.
Smooth, tasty, and economical. Great for mixing as well.
Ryan Reynolds can't go wrong!
Not the most tasty or sophisticated gin.
This is a really enjoyable gin. Herbal, complex, and lighter on the juniper than most. A good bottle to have for entertaining guests.
Smooth. Tasty
A really unique gin, with a nose on its own that is generic and a bit juniper forward, but get smoky going into a G&T. On the palate, the gin retains a light smokiness, with almost a bandaid like chemical note. Good but not a favorite.
Excellent gin that works well both in a Negroni and a GT.
Very smooth and sweet with a light spicy finish. A nice change from the more herbal noted gins I've tried lately.
Smooth Gin with subtle floral notes that hit more as an aftertaste than an overpowered flavor like other Gin. Great for mixing but just as good sipping straight.
I nice departure from my regular Bombay Saphire - more floral and herbal ...
It is a good gin, but with the amount of anise in it, only a couple drinks will do for me.
Nice gin, subtle nose and flavour. Nothing particularly special. Slightly better than the average shelf gin.
strong lavender flavor great for gin an tonics
Most suited served neat or on ice. Very tasty, but not great in a G&T.
Normally I'm not a gin drinker and this was the first gin that I really like, easy to drink, pleasant as a sipping gin. came with the 2018 tasting box. I will look to add one to my whisky heavy cabinet.
It was too mild, we thought it was almost tasteless, which if you wanted a martini that had no gin taste.
Bright & balanced, perfect for my occasional G&T
Lovely dry gin, good quality for the price.
My go to gin. Very juniper forward in flavor
Not a sipper, but it makes a great cocktail.
They got this gin right. Good with Negroni and famous Martinez cocktail.
Refreshing.
Smooth low cost gin. LOVE IT
Way better than a normal gin! Best gin I've tried!
smooth; great aroma; great tasting; a must for any homebar
A little harsh for my preference, but at less than $30 a bottle, it was worth a shot.
Ganska försiktig. Snyggaste flaskan dock.
Enjoyed to make the Aviation cocktail. Had first in California at the Proper restaurant and upscale bar. Ambiance,gourmet food,excellent service and outstanding cocktails. I really prefer Hendricks Gin and a few others. Planning on experimenting with some you have to offer.
Great with just a club soda, less of a juniper taste than I expected.
Pretty tasty gin and well valued. As the name suggests, works nicely in the Aviation cocktail
Really solid Gin, especially at this price point. Will be buying again. Limited the amount of tonic added as the flavor is more subtle to me than some of the other gins I've had. Likely in my top 3 right now.
Good flavor and perfect with rose pepper tonic from Schweppes!
This was delicious. Very light on flavor which I think I'll skip the tonic next time and just as a twist of lime on the rocks. The flavors of this Gin Stan on their own.
Aftertaste was like drinking rose water.
Fantastic Gin, incredibly dry and smooth. The spice notes are very interesting to the palate. Not as harsh as most gins and also with a lack of juniper so typically associated with all gins. Fantastic for sipping on the rocks, with soda, or in a mixed drink.
Buy it already.
Smooth, bright citrusy gin. Very enjoyable. Definitely a sipping gin.
Ryan Reynolds sells it well!
This was someone of a different Gin taste for me. It was somewhat lighter than others. But did have a unique spiciness upfront and I did get a hint of smokiness in the back with a definite Annise flavor. Definitely somewhat more oily or unctuous than your regular gin. I have had it neat and will be trying it in a martini soon.
It is a very mild Gin, not bad but not something that will wow you. I keep it in my bar for those who will not appreciate a really outstanding gin.
For me it was just OK. Maybe I need to not let so much time pass between me tasting the bottle and me leaving a review, but I remember being rather ho-hum about this. There were some stronger flavors I don't really like in a gin. Not that they were overpowering; just enough to put me off.
I am a big fan of Bombay Sapphire but after trying this I may just have to change my rankings. Was very mild and enjoyable. If he continues to make gin this good he won't ever have to do a movie like Green Lantern again.
Just okay
Very pungent anise flavor. Heavy in the mouth; almost oily. Not my preference for a martini, which is really the only way I drink gin. For a martini I'd go for something lighter and cleaner. Maybe I'll try it neat. People seem to make a big deal about the Ryan Reynolds connection but hey, more power to him!
decent taste in the front kind of pricy for what it is but really good and tasty deadpool has done well creating/backing this brand
It's got a decently smooth feel but leaves a rubbing alcohol after taste. I'm not much of a Gin guy though.
Smooth taste. Better add campaign. Go Ryan Reynolds.
Compared to quite a few other Gins, this seems overpriced.
Dank, smooth and not dry... juniper comes through nice and sexy
It is a good, intense, gin with a rich & spicy birth; while an oily life; leads to a lightly sweet & clean finish with a hint of smokiness.
Amazing flavor, nice a smooth. Great for sipping or mixing with tonic
Nothing better for its namesake cocktail
Surprising flavor for a gin
Distinctive smooth taste, great with mix or clean.
meh decent enough for mixing, not drinkable by itself.
Very interesting with a strong cardamom and anise flavor.
Best Gin I've tasted
I'm not a gin enthusiast and I could totally drink this. Juniper with a hint of lemon or lemongrass makes this very drinkable.
Nose has juniper as expected, but also strong, bright citrus zest (oranges and lemons), accented with florals underneath. Lavender notes lead the flavors up front, along with an earthy yet sweet tone from sarsparilla, somwhere between liquorice and root beer. Juniper gradually becomes more present with its evergreen flavors harmonizing nicely with the sweet and floral ones. The finish is spicy both from the rye-based spirit and cardamom, with juniper, anise and sarsparilla carrying through. Mouth-feel is very smooth, slick and oily... this is a gin one can really 'chew' on when sipping neat. In a G&T the lavender and sarsparilla are unlocked, giving a sweet, refreshing result, like an artisinal soda-pop. Overall this is an outstanding gin with amazing texture and a strong, but deftly harmonized flavor profile. Drinkers of the juniper-forward London Dry purist school may eschew this one, as the ubiquitous berry here works more in an ensemble than in a leading role, but for rhe adventurous gin fan this is definitly a must-try.
I am not a gin drinker but this could change my mind. I drank this straight and was intrigued by the complex flavors.
An amazing gin! I'm not the biggest gin drinker but I would drink this down all day
What a bargain for this at $35. If ketel one were a gin, it would taste like this. Lemon up front. A little floral. Then spicy. Good on the rocks or as a mixer. I still prefer Brooklyn on the rocks and Hendrick's for a mixer, but you can't go wrong with this.
Great all around gin. I like it in my tom collins
"Nose - 2.5 Taste - 4.0 Aftertaste - 3.0 Overall - 3.3"
Gin and tonic tends to be my standard cocktail. My first impression of Aviation was good, but there was just something I didn't like. Just a hint of a 'heavy' taste which I think they listed as blood on the flavor wheel. Not my favorite.
I'm not a fan of gin, but this was great! Got it in a Tasting Box, and have to admit I want more! Very pleasantly surprised and definitely changed my mind about gin.
This Gin surprised the hell out of me. I usually avoid gin because I don't want to drink a pine tree. This is nothing like that at all. It's floral and I also get a heavy cardamom note.
My new favorite Gin, love in Gin & Tonic with lime or on its own. Very refreshing.
Not being totally in love with gin, this is one I enjoy. Smooth, with gentle floral notes that make it a great gin for simple cocktails or just to sip.
Tastes like gin. I didn't like it as much as Ryan Reynolds apparently does.
Good strong flavor.
My go-to gin! Great on the rocks with a twist of lime or in nearly any cocktail.
Loved the smoothness of the gin with and without the tonic. It has just a nice hint of spice from the anise along with the notes of lavendar and citrus.
One of my favorite Gin, starts out sweet with hints of lavender, and finishes with the spices. Very smooth.
Not a fan of any gin
My Brother's the "Gin Drinker" Bombay is his Favorite..He tried this....real smooth...Better than Bombay....
Best Gin I ever tasted. Very smooth wit a lot of flavor. A little spicy with nice orange hint. You can also taste the Lavender
I enjoyed this gin. I found it a bit more harsh with the spice and cardamom than most gins I've had, but the taste was pleasant and refreshing.
Bought it twice... 2 thumbs up... plan on going well beyond the "3 times a charm"... I was charmed on the first drink... good for G&T's and Martinis dirty.
I love gin and this was a good gin. The aroma was as expected which is a good sign to me. The flavor was easy to take in and enjoy.
Nose feels somehow interesting but the taste... Taste is a big fail
Would make an excellent dirty martini
I hate it.
Impressively smooth and sweet. Great combination of botanicals that makes you say "wow". For the price this cannot be beat. Drink it straight or in a martini... no disappointments
Very pleasant gin. Not like others I have tried. Almost sweet, not as bitter, easy to drink straight, aftertaste doesn't linger on long.
Load more reviews
Back
A Dram for Your Thoughts
Cancel