Price, Shipping & Taxes may vary by state and will be recalculated at checkout.
Authenticity Guaranteed
We guarantee every product we sell is authentic.
Free Shipping
Flaviar Members get free shipping on their orders.
Buyer Protection
Money-back guarantee if things go wrong.
Dark… mysterious… Uigeadail!
The
Ardbeg Distillery
is arguably one of the
greatest distilleries
on Earth. It produces one of the most peated Scotch Whiskies. The distillery was started in the early 18th century on the south coast of the isle of Islay, Argyll and Bute, Scotland, and is now owned by Louis Vuitton Moët Hennessy. During the years it was closed and reopened several times, as the majority of other distilleries in Scotland, and changed owners many times; however it has never lost the
genuine devotion
of producing
The Ultimate Islay Malt.
Ardbeg Uigeadail
is one of their finest and most-loved expressions. It won
Double Gold medal at San Francisco World Spirit Competition 2017
and it was named the
Whisky of The Year
2009 by Jim Murray's Whisky Bible. The Uigeadail is named for the Loch from where Ardbeg draws its waters, and in Gaelic stands for
Dark and Mysterious Place.
The Uigeadail is a marriage of Ardbeg's Whisky aged in
Bourbon
barrels and
Sherry
butts. It's bottled at
cask strength
for maximum flavor impact. Oo-Yeah.
*No returns or refunds available for personalized items.
Category

Style

Single Malt Scotch Whisky

Region

Country

Alcohol

Distillery

Age

Maturation

Bourbon barrels and sherry butts
Flavor Spiral™
About The Flavor Spiral
What does Ardbeg Uigeadail taste like?

The Flavor Spiral™ shows the most common flavors that you'll taste in Ardbeg Uigeadail and gives you a chance to have a taste of it before actually tasting it.

We invented Flavor Spiral™ here at Flaviar to get all your senses involved in tasting drinks and, frankly, because we think that classic tasting notes are boring.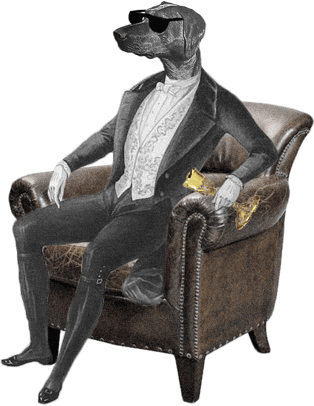 Dog Dogson's
Smartass
Corner
First-class Whisky is taxed not only by the state but also by the angels. This refers to the 4% of Whisky that evaporates from the barrels every year
Tasting Notes
Tasting Notes

Appearance / Color
Deepest gold.

Smell / Nose / Aroma
Christmas cake, walnut oil, parma violets, spices, cedar and pine needles.

Flavor / Taste / Palate
A balance between sweet, spicy, and smoky.

Finish
Long, intense and chewy.
More drinks we think you'll like
Ratings & Reviews
Smoke. More smoke. Double that smoke. Great "liquid camp-fire"
Smokey and peaty on the nose. The pallet is dynamic. So much going on. It's rich, sweet, fruity, Smokey - and all done with a remarkable finesse. Definitely hot when neat, but still very enjoyable. One of the most complex drams I've had.
Personal Favourite. Peaty, that just keeps changing as the ice melts. Gorgeous.
Respect it, however the leather overtone was just to much for my pallet when it didn't go down but stayed high in the back cheeks.
Christmas cake really shines. Delicious
Very tasty but the Corryvreckan is peatier which I favor
Priced high but the return is grand. NAS no matter. This will please your peaty palate in an instant. Lush wood fire smoke mixed with dark fruits and berries and complexities for days.
Honestly I had to get used to it. Peaty, almost an iodine taste at first. But after working through the first bottle, I went back for a second, a third, and a fourth. Unforgettable.
One of my favorite whiskeys! Smoky and brine on the nose. Initial taste has more smoke and some medicinal flavors, but then I got some sweetness and sherry notes. Finish had some chocolate and pepper.
Great Scotch. Starts of with a hint of sweetness then turns smoky and peaty. Enjoyable.
Amazing! I can't put into words but it'll put hair on your chest for sure!
The complexity of this peated whiskey is wonderful. Lots of great tasting notes to explore and a nose to enjoy as well.
I love it. Very smoky, strong mouth feel, slight burn, long after taste
Smoke and fresh cooked bacon on the nose. Savory meat, sea salt and brine on the palate. Sweet berry and extinguished campfire on the finish. Non chill filtered and 54.2%
Very smokey and in your face but also delightfully complex. Nose - pure smoke and damp ash up front, some iodine and brine, with chocolate notes and raisin as well. Taste - the smoke hits you first, big and bold but rapidly tapers off leaving behind salty chocolate and dark fruit. Finish - really pleasant with some noticeable burn, the smoke takes a back seat here, it's more of a dark sugar sweetness that lingers for awhile.
Wonderful start of brine and fruit with just enough smoke and finishing as savory ham with a long pleasant finish.
Fell in love with this bottle. Smokey, with great taste and amazing aroma.
Too smokey even for my liking, I would not buy this one again.
i've only had a small glass once, but it stuck with me as one of the best libations i've ever had
This was the scotch that got me understanding what complexity can do for a spirit. A massive upfront aroma that translates into a changing journey from rubber smoke all the way to honey and dessert sweetness. This opened my eyes to how delicious Ardbeg can be.
Surprisingly sweet.
It smells like a nice barbecue in the distance, along with earthy notes with dark fruits. It tastes like peat and smoke with a nice bright honey note shining through. The finish is long and savory and coats your mouth with oil. Adding some water brings the intensity of the smoke through the roof. A new favorite for sure.
Not really sure if I got a bad bottle, the quality has gone down, or what happened but something is slightly off for me on the Uigeadail. If I had to guess, I'd say the sherry cask just doesn't play well with the other finishes. Both the 10 year and the Corryvreckan (my personal favorite Ardbeg) outshine this one, in my opinion.
Love it...will definitely buy this one again...and again...and again...
On the nose- Smoked meats, prunes, raisins, citrus, salt water taffy, Tar, Pete, wet Earth, sea air, cherry pipe tobacco, leather, pepper, Fruit and berries Palate- Sweet, smoky, Savory, complexity, brisket, figs, chocolate covered salted Carmel's, Taffy, tobacco, citrus peel, Sherry, candied Ginger, old leather and Cayenne pepper, and ofcourse the peat punch. Conclusion- Very oily dram, A wonderfully long long long finish. Each and every single flavor gets its own time to shine in and unfold in your mouth. Truly intense in bold and worth every single penny
So far the best of the Ardbeg series that I've tried. This will definitely have a regular in my bar rotation.
When I want a drink to awaken my taste buds and grab my attention, this is my go to. Bold and complex, this is what Islay is all about.
Simply the best Islay I have yet had in my price range ($50-$80).
My favorite Ardbeg so far. Not as overwhelming as the Corryvreckan, smoother than the 10 year, more personality than the An Oa--a near-perfect middle ground, still with peat and smoke to spare.
Take the Ardbeg 10 year, shave off a bit of the harshness, keep the peat, and add a lot more flavor. Instead of feeling like you're drinking a forest fire, you'll feel like your drinking an orchard... that's on fire.
superb
Peaty, Smokey
Peat it peat it
this is the epitomy of drinking liquid smoke. Peaty and smooth
My favourite!
Smokey, with a saltiness that reminds me of bacon. Could use a touch more sweetness though
My favorite of Ardbeg whiskeys. Others are also great but this is so far best balanced.
Perfection!
My absolute favorite Ardbeg expression.
Could not take my nose out of the glass. Just took it all in, then a taste that completely backed up the nose and then the finish.
Perfection. The best of both worlds - smoky yet fruity and subtle
Really smooth...I got a nice mossy taste out of it
Spicier Ardbeg 10. Love it!
My favorite deep smokey Scotch, like a campfire in a bottle
Complex, Smokey, spicy, full of flavour. Perfect with some chocolate and a cozy fire
Smoky, peaty, delicious
I''ve tried this side by side with the Ten year and the Uigeadail, here are my thoughts for those looking to pick one: An Oa - As stated on the bottle: smoky, sweet, singularly rounded. I emphasize the singularly rounded because it's very straight forward. It''s not as complex as the 10 or the Uigeadail which makes it more accessible. If you're looking at your first Ardbeg, aren't already a smoke head, or aren't into really complex flavors, then this is the Ardbeg for you. Ten - As stated on the bottle: sea spray, tarry rope, immense smoky intensity. More smoke than An Oa and a bit more complex. I prefer it over the An Oa because I like the extra phenol to balance it out. Consider this the definitive / standard Ardbeg. Uigeadail - Also from the bottle: Deep smoke with raisiny tones from old sherry casks This one is my personal favorite. It's rich and complex, sweet and smoky, but not what I would recommend for those new to the higher end Islay scotch. It's about 10% higher ABV than the others (bottled at 54.2%) and they sherry adds a rich and heavy sweetness which may be over the top in comparison to the light, zesty sweetness of the Ten.
nice smoke flavor
Hands down the best Ardbeg to me. Love the sherry mixed in with the smoke.
This peaty monster is my favorite scotch. Give me all of it.
Wammy!!! Just wonderful. Peat, smoke, and medicine on the nose. Taste is very strong, a little bit of a burn. But a couple of drops of water and one of the best drams I've had.
Love the smokiness and earthy flavors. Smooth with a little bite. I could drink this one all night long.
I met a guy at Total Wine and More who had done the whisky trail in Scotland. He recommended the Ardbeg Uigeadail after I told him I liked smoky, peaty flavors. This is one of my favorite bottles I own. Smoky and peaty, but warm and smooth. Smells great with some sweet aroma to it. Affordable enough to drink often.
Great dram. Big fan of Ardbeg in general and this is one of their best.
It's Whiskies like this when age statements, chilfiltration and natural color are irrelevant.....a masterclass.
Love it! Big kick ass flavours of peat and moss, just keeps on going and the intensity doesn't stop.
Holy (peat) smokes! Ardbeg has the peatiest malt in the biz, and they have their own water source in Loch Uigeadail. All of this gives the scotch an extremely unique taste - deep, full, sweet but not overly so. Very complex taste that opens up with a touch of water. This whisky will warm you up in the wintertime - have a dram while sitting next to the fire after a day in the snow.
This is a most beautiful class of whiskey in my opinion sweet with a slight cherry after taste. I am buying it again
My personal favorite, there is so much going on with this flavor wise it's a must try and experience it. The aroma is amazing keeps calling you back for more.
Very nice - sweet peaty and smoky - a good relaxing sipper!
My favorite Ardbeg. The Christmas-cake taste is my favorite part. I think of this as "sweet meets peat" at its finest. It also has a nice, oily and viscous mouthfeel that goes great with the flavor.
A must have for all Ardbeg lovers! Smokey as always and a lovely cheery sweetness on top!
This is probably my favorite as of now there is so much going on hard everyone will experience it differently and that's the best part
Was great for breakfast on my wedding day
Nothing better so far
My favorite!
Lots of peat smoke and then layers of sea salt caramel, leather and seaweed it's a flavor bomb!
As someone who drinks a lot of scotch it took me a while to warm up to the Islay offerings. I don't know what it is about the peat but it's intoxicating. You feel like you've just eaten a big mouthful of smoky moss and found yourself craving more. This is a delicious whisky. Smoky, earthy, spicy and smooth!
Nice amount of peat and a reasonable amount of body. Not as oily as an Oban, but a a nice dram to sip neat.
Big peat as expected, but smooth bordering on creamy, and a nice warm vanilla.
Insanely rich and deep. Drag a log out of a swamp, set it on fire, and then lick it....thats pretty close to what this tastes like...but in a GOOD WAY!! Petey to the maximum, touch of sweet and pepper.
Very peaty, VERY. But, it's wonderful!
Superb dram
Delicious! Such a rich and savory peaty/smokey nose and taste with a decadently long finish. Definitely a hero whiskey that commands attention
Love it. Very peaty.
This is the category that inspired Son of a Peat, at least that's my take on it. A very robust sipper with so much peat and smoke if you swirl the bottle you can see the peat and smoke twirling around in a dance that says "I dare you!"
This one is for peat lovers,I loved it! When I have someone taste it that never has had this type,watching the reaction is great,one person actually salivates when we talk about it!
My first dive into serious single malt, and it was quite the challenging choice. Somehow though, it was exactly what I needed. Such complexity of character, completely blew me away. Smokey, oily, sweet tempered by characterful heat. Amazing.
A-maz-ing! Perfectly peated. Smooth smoky and sweet finish.
This is my favorite by far, love the balance of flavors, I really like Laphroigs Medicinal tones, but some days I just to want to harp it down a bit, and the Uigeadail does the job. Rightfully balanced with the Ardberg smoke in your face.
Einer meiner absoluten Lieblinge
My favorite widely available scotch. Amazing complexity with some beautiful peat. Strong, take no prisoners. Keeps me coming back.
An awesome Scotch. All it needs is a few drops of water.
Opens nicely with a few drops of water. Even neat, there's a hint of sweetness that makes it last way through the peat. A well balanced scotch. Recommended.
One of the peatiest and more complex scotches I own. Lots of smoke and peat, but also lots of nutty and spicy flavor, with a nice aftertaste that lingers. For peat lovers, this is a must.
I felt a very wild peaty flavour. Super like it as I am a peat lover
My first foray into Islay single malts and I love it. The flavor is a great mix of spiciness, sweetness, and peat/smoke.
Strong spicy to the taste with a good pine smell to start with.
One of my other favorites. This Ardbeg is delicious and smooth.
Fantastic mix of the smoke and peat Ardbeg is known for with a complex sweet finish.
Mild taste
Simply amazing.
Very smokey and spicey.
Really growing on me. Smoky, spicy, tasty.
Peaty, but totally doable. Don't mix. Don't add ice. Just raw dog this shit. Just like my ladies.
Not an Islay fan, but with a bit of water this one really shines. Best Islay I've ever tried!
Perfect Islay.
Peaty, Salty, strong and un the finish a lot of sweetness. A perfect Islay Dram after a hard working day.
Can appreciate it has good flavours but hits me way too hard. Interesting flavours once I've added some water, but still not a fave.
Top 3 fav scotches. Smoke, leather, charcoal, with a long smooth finish
I like all styles of scotch from sweet and soft, to rich and peaty, and this is my favorite. Experiment with adding dashes of water for the most rewarding experience.
a smoke-jumpers wet dream, it is smokey, strong and little surprises pop up here and there such as a blast of Vanilla Cavendish. I very much appreciate that they are able to get the smoke and peat without the usual petrol and formaldehyde. i am not a fan of the high smoke/peat scotch but this one has managed to cut out the parts that I disliked, I will be trying more from this distiller.
Wonderful dram! Economical as well as the cask strength allows a tiny bit more water.
A wonderful dram. Intense, sweet on the tongue, smoke and peat finish. And such a long finish. I usually enjoy my scotch neat, but a splash of water enhances this one greatly.
Very good. A smoother smoke.
I'm a fan of scotch aged in sherry casks. The smoke and peat are slightly subdued by the sweetness, but if you love your scotches smokey with a twist of sherry And some bite - this one is for you.
Very smooth and a great finish
Char, butter, salty. Like the bottom of a movie theatre popcorn bucket.
Oh how I love this Scotch, it has overtake the Lagavulin 16 as my favorite. It is an absolute 10. A nice balance of smoke, that is not overwhelming, with the richness of the Sherry. Perfect!!!
Wonderful from beginning to end. I tasted it with laphroiag 10 for comparison. I love both but the complexity and lingering delicious aftertaste that really distinguishes it as a first rate whisky.
Ardbeg Uigeadail has an intense smoky flavor that I haven't seen rivaled in any other scotch. If you like a smoky Islay, this is a must.
Охуенно
not good
What to say about this one, every sip I took I caught something new. Put a few drops of water in, and opened up so many sweet notes I hadn't been fully immersed in at the beginning. Besides the fact that even if you only took a sip ever 10 minutes, the last vestiges of that brilliantly long finish would still just be lingering. Phenomenal. Will always be on my bar from now on.
Ardbeg Uigeadail was too peaty for my taste. Perhaps I will acquire more of a taste for it. For now, I am more comfortable with something like MACALLAN.
reminds me the trip to scotland every time I drink it.
Very spicy and tasty
What a great smokey, sweet, flavorful taste. Smooth finish.
Perfect balance! Full of flavor and follow through.
This is a wonderful, Isla scotch. A drop or two of water changes it but does not compromise it. One of our always in the cupboard.
Perfectly smokey and smooth
Love it! Great balance for something so heavily peated!
Excellent Islay, medium peat needs a dash of water. Plenty of oak and richness from the sherry. Really worth the price.
Favorite peaty, campfire in a glass at a great price.
Stupid amounts of peat. Very strong alcoholic flavor with a numbing quality. Kinda like a spritz of chloraseptic. Even after an ice cube or two it was still a bit rough for my taste.
I had high hopes for this, bought it to share with some friends and it was a flop. We couldn't finish the glass. The only flavor that came through was the peat, and then the burn stayed in your throat for a good 20min after. Not one I could recommend.
Very nice scotch.
Strong. Mouthfilling. Smokey. Complex
My favorite Islay to date. I once heard this one described as sticking your head in a bon fire fueled by driftwood on a Scottish beach as the salty sea spray is blowing up while someone is roasting marshmallows. Sounds a bit weird, but I am weird. This is a fantastic scotch to experience.
Amazing
Great stuff
Yum!
Hands down one of the best Whiskies in the world, top notch and best bang for buck.
The whisky is a great infusion of young islay from bourbon barrels and old islay aged in sherry barrels. The older years from 2008 are amazing. The newer releases are lacking but still worth the price. All in all a fine dram.
Load more reviews
Back
A Dram for Your Thoughts
Cancel