Price, Shipping & Taxes may vary by state and will be recalculated at checkout.
Authenticity Guaranteed
We guarantee every product we sell is authentic.
Free Shipping
Flaviar Members get free shipping on their orders.
Buyer Protection
Money-back guarantee if things go wrong.
Malt Advocate's Single Malt of the Year for 2010.

The Ardbeg distillery is arguably one of the greatest distilleries on Earth. It produces one of the most peaty expressions available, they themselves claim they produce the peatiest Islay Whisky.

Started in the early 18th century on the south coast of the isle of Islay, Argyll and Bute, Scotland, it is now owned by Louis Vuitton Moët Hennessy. During the years it was closed and reopened several times, as the majority of other distilleries in Scotland, and changed owners many times; however it has never lost the genuine devotion of producing The Ultimate Islay Malt.

One of their finest expressions is the Ardbeg Corryvreckan. This elusive Scotch Whisky was named the Top Whisky of the year 2010 by Whisky Advocate. The Corryvreckan is named after the famous whirlpool that lies to the north of Islay, where only the bravest souls dare to venture. It is bottled at cask strength of 57.1% ABV.
Category

Style

Single Malt Scotch Whisky

Region

Country

Alcohol

Distillery

Age
Flavor Spiral™
About The Flavor Spiral
What does Ardbeg Corryvreckan taste like?

The Flavor Spiral™ shows the most common flavors that you'll taste in Ardbeg Corryvreckan and gives you a chance to have a taste of it before actually tasting it.

We invented Flavor Spiral™ here at Flaviar to get all your senses involved in tasting drinks and, frankly, because we think that classic tasting notes are boring.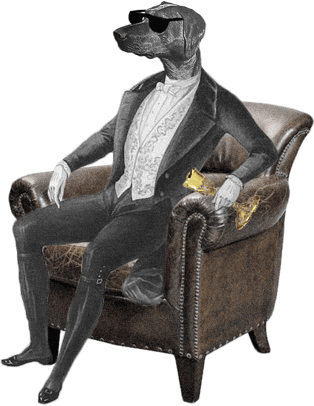 Dog Dogson's
Smartass
Corner
First-class Whisky is taxed not only by the state but also by the angels. This refers to the 4% of Whisky that evaporates from the barrels every year
Tasting Notes
Color
Deepest amber.

Smell / Nose / Aroma
Waxy dark chocolate, pine needles, peppered steak, sweet vanilla, spicy cloves and blueberries.

Flavor / Taste / Palate
Black tarry espresso coffee, dark fruits, bitter almonds, anise and hickory.

Finish
Long, deep and powerful, with black tarry coffee and chocolate coated cherries.

Comment
One of the best Whiskies out there. What else is there to say?
More drinks we think you'll like
Ratings & Reviews
This thing is a monster. I get crazy peppery umami notes, almost like narutomaki in ramen ?! Or maybe just whiffing a big umami bowl of ramen. When i go to take a sip and it hits my tongue i feel a brace for super saltiness, but get a thick oily taste that's very leather and peppery. I can see the comparisons to bacon, campfire, etc. Campfire smell is what lingers in my mouth the longest on the finish. Really fun drink
Great smoke and finish, really nice
This stuff is delicious. As much funk as a Laphroaig 10, just a lighter mouthfeel. Being that you could get 2 bottles of laphroaig 10 for one bottle of this stuff, I'd go with the Laph, but this is going to be one of my core pete holdings. Mmm mmm mmm
Very Peaty, Heavy, Love it
It's pretty good, but didn't like as much as I thought I would. Not nearly as smoky as a Lag 16, but does have a nice flavor. Keep in mind it's cask strength, so rocks or some water is recommended (or don't, up to you).
In the words of the infamous Ron Burgundy "I love scotch, scotchy, scotch, scotch, it goes down, down into my belly mmm it's so tasty" I believe this was the scotch he was drinking while reciting that because it's a great description for how I feel while having a glass.
Lots of smoke
I really like the power of this Ardbeg. It is really "love it or hate it" with a strong peat and smoke. I love it - one of my favorites, but still a little below Langavulin 16Y.
I'm glad I own this bottle, but appreciating it takes work. Truly impressive complexity and a sherry character that makes up for my distaste for peat.
Hands down my favorite Arbeg. Right up there with Lagavulin 16 and Laphroaig Three Wood.
Love this islay. Strong peat and smoke on the nose. Peat, sweet, smoky salmon on the palate. Finishes very smooth and nicely. I could drink this all day. It's like a meal in itself.
One of the best I have had. If you like a good, peaty, smokey scotch this is for you.
I wasn't sure how to write this since I am very much a newbie on drinking spirits. I bought this as a gift for my husband and decided to join the club myself. We both enjoyed the flavor of smoke as a change but not to have often.
I'd give it an 11 if I could.
Such beauty, rich deep flavorful, i might cry. Worth the $$ at 90-100 range. My favorite ardbeg Other fitting tasting terms would include, but not at all limited to, "heavy, toasted, robust, dark, slight burnt taste, oily, magnificant :)" I'm an instant fan. This and lagavulin 16 are fighting for my #1 spot
As good as an Ardbeig can be, yet not blown away as I hoped.
Yum! I really like this. Its a well balanced peaty scotch. Not sure If I like it better or just as much as the Uigeadail.
100% Ardbeg! This is the spicy hot I was hoping for! Heavy full flavor that just keeps giving.
This is a deep and enchanting dram. Smoke, lime cordial, bacon, seaweed, umami, espresso, toffee... all this immense flavor while simultaneously being so approachable, smooth and beguiling. It begs further exploration. This was the one that pulled me under into the lifelong pursuit of whiskey exploration. Well done Ardbeg. Well done.
Big and strong from smell to taste. The bigger stronger more complicated brother of my favorite Ardbeg (Uigeadail). Not to everyones taste but I expect it will come in handy after a bracing winter walk. Am considering trying it again with a tiny sip of water.... perish the thought.
The wildling version of Ardbeg 10. Unbridled peat and smoke.
One of my absolute favorites. Tastes like a fresh campfire distilled.
Beautiful drink. I enjoyed every drops of it. Ardbeg is working hard to be really good and they are really good in it. :) I never give 10 points, we need the space for improving. :) Sight: Wonderful, oily Nose and taste. Nearly perfect. Complex, interesting, peaty, fruity, strong but not to alcoholic.
Nice peaty and smoky taste
Excellent taste. Complex and enjoyable.
Far too smokey for my liking.
My wife and I love this Scotch. It is incredibly flavorful. Previous to this, our favorite was Lagavulin 16 year. If you drink this, and then Lagavulin 16 year, the Lagavulin will taste like a very smooth, yet mildly boring Scotch (it is painful to say that word even though it's just in comparison). There's a slight alcohol burn up front that dissipates into a complex plethora of flavors that you can't even wrap your mind around, but you will know one thing for certain: "I want another sip". It is also strong and will hit you pretty quickly. It is now my wife's favorite Scotch. I still respect and prefer the Lagavulin 16 year as a standard I hold all others to, but must concede that this is a magnificent drink that definitely sucks you into the whirlpool of it's greatness.
Best peated
One of the most impressively complex whiskies I ever had, a knockout effort from one of the best Islays.
Excellent. Seaweed, bacon, pepper, peat reek, just gorgeous. So drinkable I can't believe it's cask strength.
peaty, smokey, complex
It's Ardbeg. Cask strength. What more is there to say?
Nice beacon like aroma with hints of dark chocolate. In the nose sweet and spiced, long aftertaste
Fantastic!!
I enjoy Islay malts and this one is very nice, especially the peatiness throughout the expression. I don't know that I find the chocolate notes that others report, but the spice and smoke are obvious to me.
I have been drinking Islay malts for a long time. If you truly love the Big Three distillers on the southern coast of Islay (Lagavulin, Laphroaig, Ardbeg), then you will understand how truly special this expression is. If you are not yet steeped in the Islay tradition, then start with something basic, and earn your right to try this one. This is a huge, complex Islay whiskey that boggles the mind, and I am never without a bottle, to be brought out only for those who I know can truly appreciate it.
It has bite to it and the proof is potent. That being said, if you're up for a sip, you'll be nothing short of amazed. Outstanding flavor, the peat and smoke dominate the flavor so if you're a fan of the Islay Scotch and peated whiskies in general, don't pass up the chance to try it! One of my favorite Scotches.
Beautifully-complex chocolate smoke, with a long, lingering finish.
Amazing on the pallet, hits your tastebuds with overwhelming flavors, open the bottle and initial chocolate notes to the nose is crazy! One of my favorites..
Amazing.. must try this one!!
Amazing freakin' whisky. Takes you for a ride.
This is probably the best whiskey I will have in 2018. It is a whirlpool of flavor ... aptly named. I enjoy the cask strength of this. It is my goal to always have a bottle of this on my bar.
hodne stiplava. jinak vyrazna chut
My favourite Ardbeg confection. When you've had a hard and confounding day, and think you need something simple and sweet to relax you, this is what you should have instead. It's complexity will force you to forget your worries that day as you engage in the awesome task of trying to figure out what those delightful flavours represent.
Excellent. Smells like Indiana Jones and tastes like pure victory.
Excellent Ardbeg. To me it's quite similar to the An Oa - maybe a little peatier. Wonderful aftertaste with a fantastic bloom. Overall an outstanding Islay scotch that hits all the right notes.
I prefer the Uigeadail, but man o mna tthis is a close 2nd, the peat, the smoke, the light medicinal hint and that spicey undertone. Definitely going to keep this stocked for the peat lovers.
Incredible
Harder than AN OA or TEN. Too hard for me as casual drink. For late evening, next to fireplace, after drinking some AN OA as starter...
One of the finest whiskies ever made. Not quite a 'Lord of the Isles' but a good trier. P.S. The spelling of Whisky is important to the Scots. In "About".
My favorite Islay scotch. I always keep a bottle in my bar.
Tastes like a leather shoe that's been used to stomp out a fire. Decent on the finish though, reminds me of the first breath of fresh air in the morning at camp.
it is definitely one of the finest whiskeys I've tasted so far, glorious & complex smell, robust taste, flavours of charred wood, leather, musk, fine peat, saltiness, seaside, storm and thunders; a walk in a dark pine forest surrounded by the ocean's waves
Nice and smooth finish with a great peaty taste throughout.
Tastes exactly as advertised - salted caramel upfront with a spicy peaty finish which is refined and very intense. For any occasion around a fire, this whiskey is so full of flavors it lingers long after each sip! Small tip: This one opened up nicely with a bit of ice which I don't typically do...
Loved the peaty & salty flavors
Een draaikolk van smaken. Vuurwerk van een whisky
Pure magic
It is lovely & party, leaves a nice after taste in the mouth, has quite a bite on your first sip but a beautiful malt.
The nose on this beast is very deceptive. Light smoke and peat with some light floral notes. That's it. But in the mouth: Peat Bomb! Heat from the ABV but not overpowering; Smoke and ash with a honey sweetness that balances out the smoke almost perfectly. The finish lasts forever with more smoke, turning into BBQ meats. An incredible dram.
Still my favourite Islay. It is just so much taste. Yeah it is bold and smoky and a bit crazy. But that is what makes it so wonderful.
Couldn't taste beyond the harsh smoke. Nothing slight about it.
Slight smoke
Sublime. Charred wood, dark chocolate and all that is good in a long walk through a dark pine forest.
The smoke and the peat.
Amazing...out of the Islay quiver, this is my new favorite
Nice, but a bit too much peat for my taste.
Nice
It is one of the best tasting whiskeys I have ever tasted. I particularly like it straight up with no ice.
Unforgettable
Wow!
Excellent Ardbeg. Complex, less peaty than the standard 10y old, but very much Ardbeg nevertheless. Could have this every day!
Peaty with some smoke
Stunningly good, one of Ardbeg's finest!
So jealous. A lover of isley malts and I can't afford it, even at this knockdown price.😭😭😭😭😭
Amazing
Strong and powerful. For the oak lovers. Too bitter for me. I prefer the Uigeadail.
Great
Nice
My #1 Islay Malt
Load more reviews
Back
A Dram for Your Thoughts
Cancel