Price, Shipping & Taxes may vary by state and will be recalculated at checkout.
Authenticity Guaranteed
We guarantee every product we sell is authentic.
Free Shipping
Flaviar Members get free shipping on their orders.
Buyer Protection
Money-back guarantee if things go wrong.
Once the Whisky of the Year.

The Ardbeg distillery is arguably one of the greatest distilleries on Earth. It produces one of the most peated Scotch Whiskies. The distillery was started in the early 18th century on the south coast of the isle of Islay, Argyll and Bute, Scotland, and is now owned by Louis Vuitton Moët Hennessy. During the years it was closed and reopened several times, as the majority of other distilleries in Scotland, and changed owners many times; however it has never lost the genuine devotion of producing The Ultimate Islay Malt.

Ardbeg 10 Years Old is real Islay classic. It's one of the World's peatiest and smokiest single malts, and is revered by both peat and malt-heads around the globe. It seems like that Ardbeg has an innate quality which makes it highly collectible. Usually they're tough to get and increase in price over time, so you could consider them a good investment. It was pronounced World Whisky of the Year by Jim Murray in 2008 - one year before the Ardbeg Uigeadail enjoyed the same award.

Category

Style

Region

Country

Alcohol

Distillery

Age
Flavor Spiral™
About The Flavor Spiral
What does Ardbeg 10 Year Old taste like?

The Flavor Spiral™ shows the most common flavors that you'll taste in Ardbeg 10 Year Old and gives you a chance to have a taste of it before actually tasting it.

We invented Flavor Spiral™ here at Flaviar to get all your senses involved in tasting drinks and, frankly, because we think that classic tasting notes are boring.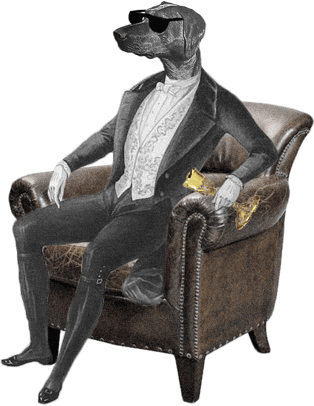 Dog Dogson's
Smartass
Corner
Whisky or Whiskey? The spelling differs geographically. In Scotland and some other parts of the world distilleries usually spell it Whisky; in Ireland and USA they spell it Whiskey.
Tasting Notes
Colour
Deepest gold.

Smell / Nose / Aroma
Intense smoky fruit, zesty lemon, bold menthol, black pepper, tarry ropes, crispy bacon and smoked fish.

Flavour / Taste / Palate
An explosion of crackling peat, sizzling cinnamon-spiced toffee, creamy cappuccino, toasted marshmallows.

Finish
Long and glorious.
More drinks we think you'll like
Ratings & Reviews
Not my favorite, my husband and I found it to flat and lacking complexity which you would expect from a scotch with the ratings that this one has. We felt it fell short of having a discernable profile that matched it's described profile.
Looooovved it. But I knew I would. Now that was a whole bottle. How can I try some of those small vials (dram size)? Thanks, Kathy (cortenka@gmail.com)
Like it. Its not a starter whiskey for me. I have to go to this after something a little less peaty as a primer. But when I get there, its really good.
I tried this for the first time after the Port Charlotte, thinking I'd like the profile more. Quite the opposite, I found the profile much more one dimensional and rough in comparison. Not a huge fan, and I love smoke
You have to love the smoky and peaty flavors but if you do you will love this.
I guess this just wasn't for me, I can't believe it got such good ratings. I suppose I'll let friends try it when they come by
Good and smoky
lovely peat and smoke flavors in this one, not too much caramel or honey, and a nice little after burn. we'll be getting more of this.
My current peaty favorite. Smokiness presents as messiness, like a honey baked ham. Darker fruity notes are there under the peat. This is a really cohesive whiskey that takes you on a delicious journey.
Smoke and lemon on the nose. Bright lemon, light hints of vanilla, oily salt brine on the palate. Pepper, more lemon on the finish. Natural color Non chill filtered Respectable ABV Integrity bottling.
This was a gift. I'm not a huge fan of peat, so it didn't fit my flavor preference. It was smooth and smokey though, so if that's you, this is an easy one to go for.
Smokey brisket flavor, great after burn. Having discovered loving Islays, this is a new favorite of the lot.
Smoke and peat galore. Incredibly long finish with a sizzling spice at the end. One of the better scotches I've purchased
Smooth, peaty rich in character. Well rounded, good finish. I sipped it like a good cognac.
Smoky, medium bodied, flavors evolve with every sip. Well balanced smoke and subtle sweetness behind the smoke.
love the peat
I think Ardbeg 10 has become my staple peated Islay Scotch. I started with Laphroaig, and while it still holds a special place, the Ardbeg has more varied depth and complexity while packing the same delightful smoke. I don't think you can go wrong here, even if it's your first smokey dram.
Great peaty 10 year. As good as it gets, behind a Laphroaig 10, for the price range. Bandaid smoke with a BBQ brisket taste and long campfire finish.
The light color does not prepare you for the smell or taste. 1st whiff smelled so peaty that it reminded me of chewing a bandaid. The taste was overwhelming at first but as I drank it (with a few drops of water) it grew and grew on me. I was in love by the end of the glass. The taste reminds me of a good barbecue brisket. Oily and salty with lots of smoke. Great dram for the money.
This is a peat-lover's scotch, and I am a peat-lover. The smokiness really comes through in a healthy dose. Great scotch.
Amazing to sip on this. Peat really shines through but doesn't overpower. Can't believe it took me this long to have a taste and can't wait to try out others from Ardbeg.
Bold smoke and brine dominates the smell and taste. The finish is meaty, like holiday ham
The go to Ardbeg. Smooth, smoky and always satisfying
This was my first Argbeg and my first Isley. It hits you with a bursts of smoke but that disappears quickly and you are left with sweat lingering after taste.
Good smoky whisky
Love it! Fantastic peaty whiskey for a reasonable price.
Disclaimer: I'm a novice and prefer Irish whiskey. At first the peat smell and taste is overpowering to almost unpleasant. I wasn't expecting that AT ALL. I use Norlan glasses. First tried it neat. Then with ice, then neat with 2 drops of water. The ice diluted and chilled it too much. Neat with the water was a game changer. It balanced the smoke and flavors perfectly. I'm sipping some now with a cigar and thoroughly enjoying it. Will keep this in my bar from now on.
I like peat a lot, it is peaty and delicious!
Really enjoying this. Nose is great. Thought it would be overpowering but it's really wonderful. Definitely really Peaty taste with some smokiness and oaky vanilla. There is a citrus quality to it but I couldn't spot it as lemon zest. Definitely had a little bit of the sea spray quality out of the taste and recognizable Pepperiness. It also goes down really smooth, and surprisingly so for a 46 abv. Taste also has layers of mild sweetness which is really rewarding with the peat. Definitely images of campfires and camp outs while drinking this. I would describe some layers in the nose as akin to fresh cut grass which I thought was glorious. Not creamy, which is usually what I like. Color is a light gold.
Peat bomb. When you're in the mood for smoke and peat, go for it. Won't be disappointed.
Very, very, very smokey. Tar, seaweed and a raw taste. Amazing! This
Very smoky!! Too much in my opinion. It tastes like I've smoked a cigar for several hours. It definitely needs ice unless you like that smoky flavor. It can be overwhelming.
Very Smokey, when water is added the smoke is cut down and the sweetness pulls through
Peat & smoke in just the right amount.
My personal favourite
Always love the smoke, peat and pine notes in this one, but it's not an every day Scotch - definitely need to be in the right mood for this one.
Perfect smokey whisky from Ardbeg, the nicest one I've had so far.
lovely, smoky, peaty - a *real* treat; a little water can open up more of the caramel notes and tone down the peat, if that's not your bag
One of the best whiskies I ever tasted! Just love it! 🥃
This was a big peaty scotch and definitely not my preference.
Definitely not my cup of whisky. This was my first encounter with the Islay region and was my last.
I loved the smoke, peat and saltiness, but it had a burst of sweetness that came through.
Smoky, sweet tar. It's amazing!
its just about the best there is
Very consistent flavor from bottle to bottle. It has just the right balance of peat to smoke.
My go-to scotch when I want this level of peat.
Tastes like iodine on a band aid.
Light color, peat throughout
Absolutely love this. I'm a fan of extremely peaty, smoky whisky. This has it in spades. The smokiest I've had, by far. Only beaten, in my book, by a Lagavulin 16, and if you're looking for smoky, Lagavulin still can't hold a candle to this.
Favorite scotch on the shelf. Very Smokey and peaty
Rich Islay. Smoky and smell of iodine. Long, minty finish.
Nice smokey and peaty aroma, with a hint of vanilla as well. Taste has good smoke along with some citrus and maybe some vanilla. Smoke comes in with the finish. I don't normally drink this with water or ice, but a dash of water does mellow things a bit but does keep the flavor and balance about the same - I probably prefer it neat. It's really quite good overall, especially for the price.
Me and my scotch-loving friends refer to this as "burnt electronics - but good". Crazy peaty, enjoy a small pour of this to end an evening. It's somehow good and also really makes you appreciate the smooth stuff at the same time.
Lots of Peaty Smoke!! Nice
Peated. Smokey
Good taste, very smoky.
Pour les fans de tourbe
Awesome, smooth, smoky...definitely a great add to the home bar!
Too iodine flavored...
Smokier and less sweet, a classic.
The perfect scotch, imho. Smoky peet chased with peet, it's mostly just peet and that's what I love about it.
Complex and as I go back I'm sure my rating will increase. I see it listed under $50 ($48 as of writing) and that's a great price for this drink. This dram sets the bar high
Vibrant islay, amazing value.
Absolutely one of the best Scotches I have had. Very smoky to the nose, very smooth on the taste. It lingers for a bit which is nice as it is not spicy whatsoever.
Very peaty and smoky. Good stuff.
Love it. Ardbeg is one of my favorites
I found this to be very enjoyable and I will purchase again. Smoke was very interesting. Very pleasant!!
Smoky peaty Citrus Strong on nose
Heavy smoke with fruity shadows
Lovely bold peaty smoke flavor, but I would have liked to have a little more of the iodine to balance it out like in Laphroaig 10.
Excellent in nose and taste. So pleasantly peated and smoky !
Just fantastic
30+ whiskeys in since joining Flaviar this is as good as it gets for me so far. I like it more than the Uigeadail, without even considering the significant price difference, although both are excellent in different ways. The 10 is more peaty than the Uigeadail with significant complexity (more than a Laphroaig 10 or even a Lagavulin 16, dare I say) and without the sweet sherry influence. If you like sherry flavor I'd recommend the Uigeadail over the 10.
God, røget uden det er for meget
Awesome
You get the classic smoke and peat but also taste the malt and you get some mild phenols. Enjoyable but not my fave
Excellent Islay scotch. Great price and availability. This has a medicinal iodine taste that can be a turn off, but if you enjoy drinking from a seagulls armpit, this is a must have.
The citrus/fruit really comes through the peat.
Color is light yellow, clear. Strong peat on the nose, with hints of saltly breeze and oak. Pallet is rich with smoke. Overwhelming peat at first, but after a couple of sips spice starts to develop, with complex oak and hints of vanilla and fresh fruit. Aftertaste is long and complex, dominated by phenols and smoke, with somewhat bitter aftertaste. A few drops of water open more fruity and vanilla flavors and suppress the smoke. Taste develops more spice and becomes more balanced. Overall very enjoyable for peat lovers, yet quite complex on the pallet.
I purchased 3 bottles. All gone and here are my thoughts. It is an inquired taste and I have to limit my daily intake to 2 shots per day. I love it. The Smokey taste is remarkable, robust and long lasting. Well done. And I am a true blue scotch drinker.
I love Ardbeg. As said before, its like sitting in a campfire. The peat smoke is unmistakable and the abv is perfect.
If you like being in a camp fire, you will love this! VERY smokey
Sweet to start and a massive Smokey finish. Not sure how I feel about it , but in a good way
Very peety. Good flavor.
An old staple. Not much else to say. Although for me personally right now AN OA is at the top.
If you like peat then this is for you.
My wife complained of the Smoke and Peat from the other side of the sofa. Perfection.
Best whiskey review I have seen so far. Cheers
Love the peatiness of it!
Smooth and smokey. Too much peat for me.
Excellent smokey scotch for you peat lovers
Unique and gives a profile that is hard to find in any other scotch.
Loving this bottle! My first peat, definitely a great value. My wife however finds the smoke flavor a bit too intense, so I suppose it's not for everyone.
Smokey, peaty, and a little acidic. A good addition to the bar of anyone sharing those preferences.
Delicious smokey-BBQ flavors
Smoke, Peat, a slight hint of vanilla. My go to cigar Scotch.
Smoke house!
This is my favorite Islay! Well, second after Ardbeg's An Oa. While the peat is prominent, it is not over whelming. The final product is beautifully balanced.
Not a huge fan of peat
smooth, peaty, awesome!
This is one of my top 10 favorite whiskeys. The smell makes me immediately want smoked meat and I rarely eat ANY meat! It is true to its Islay heritage, heavily plated and delicious with with food as well as on ice, sipping a dram when I'm sitting on the patio.
Light in color, not too smokey with a buttery finish.
It's a good whiskey, especially when you want to get spanked.
Strong smoky flavor.
Wasn't too sure about it at first, but it opens up nicely with some whiskey stones. Will definitely kick you in the mouth!
Delicious, noticeably less peaty than Laphroaig, excellent while reading or coding
To much smoke.
The nose has ample peat and it finishes very smoothly
Strongest smoke there is, like drinking a bonfire, but in a good way
I love this scotch. One of my favorites. The cool thing about this scotch is the consistency between batches and how easy it is to pick out all of the different notes. The reliability makes this the perfect scotch for any beginner. Pale gold on the glass. Inhalation: Oak, apple, well-rounded peat, sea salt, seaweed, moderate astringency. On the tongue: Sharp! Mild sourness, savory brine, charcoal, pepper, caraway, toffee. Finishes with soft vanilla and subtle sweetness. Lingers.
I'm not a terribly big fan of peat but this does the job nicely due to the fact that it's got a hint of citrus/salt making it more interesting.
Really great dram, especially for the price. The citrus and peat are brilliant counterpoints to one-another.
Nice peaty tast with a pleasant fruity finish
Wasn't overly smoky.....was just right. Very smooth and dangerously enjoyable.
Loved it. Smoky, peaty, briney, sweet
Smokey, strong,
Another one that you have to grow up to and it's worth it. I must say I like it. Especially finish. Finish rules.
mmm... peat! Not overly smoky... light and sweet.
Fantastic. Great gentle smoky aftertaste. A drop of water and letting it sit for a bit opens up a alot of fruit and sweetness.
Excellent balance of light, sweet malts and dark, deep smoke on both the nose and the palate. Assertive but not harsh. Wonderful long finish with peppers, tobacco and smoky charred wood. Slightly less complex than Lagavulin 16, but also about half the price. Awesome bang for the buck and a great intro to Islay Scotch fpr newbies- and worth keeping in the rotation for vets.
Well balanced, campfire peat
A bit lighter and fruitier than Lagavulin 16 (my go-to). The long finish is quite nice.
I love heavy peat. Reminds me of roasting marshmallows over a bonfire at the beach. This bottle and the Uigeadail were my intro bottles to smokey Scotch. I definitely prefer the latter but the 10 is not to be overlooked. It opens up and gets sweeter as it sits.
Love the smokey smoothness.
My only wish is that it was the same price as Laphroaig 10.
The Woody, little sweet lingers on your tongue for a good long while.
I agree with others. A lighter version of a smokey, peaty scotch, Laphroaig. Very nice. Not over powering. Great finish.
Love it!
Strong flavor and not for the faint hearted
A lighter version of my favorite smokey, peaty scotch, Laphroaig. Overall very enjoyable. The peat aftertaste feels a bit sharper than the other, but not in a bad way.
Must tell I'm not an Islay fan, but this is another world whisky. It''s flavor has the scent of the past years culture and tough wilderness of that special place..
The best of the entry level heavily peated single malt scotches. Surprisingly nuanced, and fantastic value. A dash of water controls the intensity and brings out some new flavors.
By smell and taste, I am reminded of ambesol I was given as a kid. I've never thrown out a bottle, but the thought has crossed my mind with this one. Just can't finish it.
Loved the smoke, each taste slightly diffrent.
Smokey with a bite. Nice
After the pleasant surprise of the Laphroaigh 10, it was obvious that it wouldn't take long for my wanting to try and taste the Ardbeg. Glad I did! I feel they're at the same time so different, yet similar. As with the Laphroaigh, I love the strong, bold character, including the peat and smoke, wich quickly gives way to a myriad of other notes. Definitely more earthy than the Laphroaigh, but I need some more tasting to explore them further. Hard to decide between them both though!
My absolute favorite, one of the most dynamic taste experiences I've ever had.
Too much for me, maybe I'm just a wuss.
Love the smoky profile from start to finish
Smoky and peaty! If that's not your thing - stay away. The nose is sweet with hints of vanilla and almond, and taste is Peat all the way. Thumbs up.
I had high expectations given the rave reviews, but was disappointed. Too much smoke for me, and the finish was too bitter. Nose was quite pleasant - even though I disliked some sulphur notes - but as soon as I put the whisky in my mouth the smoke seemed to overpower every other flavor. Maybe my palate isn't developed enough!
Smoky and savory
Very strong but great taste. Definitely a 2 finger sipping scotch.
I was introduced Ardbeg 10 years ago, every time I try something new, I always come back.
Love it
Nice and fairly intense
Great scotch for cigar time.
I think my whiskey tasting palate is too young for Ardbeg, I'll give it another try in a few years time.
One of the best intro Islay whiskies on the market.
Great
The Holy Grail of Peatiness for me. Rich smokey leather with the subtle hints of citrus fruit. It's marvelous.
One of my favourite Whiskies, the peatier the better!
Load more reviews
Back
A Dram for Your Thoughts
Cancel