Willett Distillery
Distillery
Founded in 1935
The Willett family has a long history of working in and around the Bourbon industry. A. Lambert Willett's father helped found the distillery that would eventually produce the Barton Brands line of Whiskeys before failing health forced him to sell and retire.

Lambert worked for 25 years in other distilleries gaining ownership rights, buying a farm, and saving his cash. His son Thompson came along, served a few years under his father at the Whiskey plant, then the two men launched The Willet Distillery in 1935.

The entire operation is still a family affair, located on the family farm outside of Bardstown, Kentucky. The business has vacillated between two operating names: Willet Distillery and Kentucky Bourbon Distillers. This continues to confuse people to this day.

But for now the company has settled on using the historic Willet name. They have three different stills — a traditional column still, a pot still, and a rare "doubler" or "thumper" still used for secondary distillation.

There are eight aging rick-houses on the site that hold a total of between 40,000 and 50,000 barrels at a time. From their signature Willet line, to Michter's Bourbon, Kentucky Pride, Johnny Drum, Old Bardstown, and about a dozen other brands.
Flavor Spiral™
About The Flavor Spiral
What does Willett Distillery taste like?

The Flavor Spiral™ shows the most common flavours that you'll taste in Willett Distillery American Whiskey. It's based on all Willett Distillery drinks in our large database and gives you a chance to taste Willett Distillery before actually tasting it.

We invented Flavor Spiral™ here at Flaviar to get all your senses involved in tasting drinks and, frankly, because we think that classic tasting notes are boring.
Distillery Details
Country

Established

Owner

Visitor Center

Status

Address

612 Shelby St # 1, Frankfort, KY 40601

Phone

Website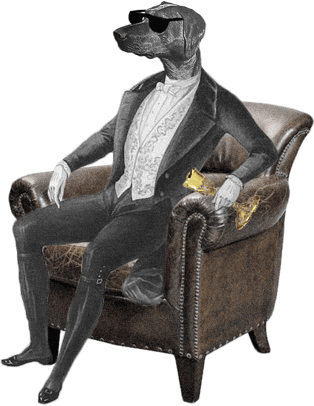 Dog Dogson's
Smartass
Corner
Between 1980 and 2012 it is rumored that the stills were out of commission, but plenty of their Whiskey was available. They rebuilt the still rooms and restarted production in 2012. Where did all the Whiskey distillate come from during those missing years? Some say there was a co-production agreement with the nearby Heaven Hill facility, but this is not been verified.
Video from Willett Distillery
Video transcription
Well, this is the man that started it all for us, John David Willett. He was in partnership with two other gentleman who started distillery here in Bardstown, called Willett, Frenke, and Moore. And his son, Lambert, my great, great grandfather started by his side at the age of 15. And then Thompson, my grandfather, started with Lambert at a young age. You know, that was kind of it.

We're pretty fortunate that our family does go back quite a few years in the distilling industry, not only in this country but in France, too. My grandfather, Thompson Willett, started this company with his brother. Obviously, Prohibition shut them down, and this is where they came and operated a farm during Prohibition. Right around 1981, everybody was switching over to vodka.

They ended up getting out of the business. They decided on letting another company to come in here for a few years, ended up leasing the distillery to a company called Bardstown Fuel Alcohol, and they went bankrupt after about two months of operation. And my father ended up buying the company from my grandfather in 1984 and formed Kentucky Bourbon Distillers, the company we are today.

I think there's a certain level of mystery to us being an independent bottler for a number of years. All the different things that we've done with the Whiskeys, you know, it's kind of a puzzle people try to figure out. Really, there wasn't anybody specifically doing Bourbon in Kentucky that wasn't producing. One of the good things about the facility where we are today is the warehouse, and this has been here for a number of years. We have 8 warehouses that can store around 50,000 barrels.

Having the flexibility to bring stuff here on site, to allow it to further mature, to have the ability to take multiple stocks and blend them together, helped us create our own profiles. A lot of people might view this a negative aspect, but we wouldn't be in business, and we wouldn't have an operating distillery if we haven't do that. It's turned us into a pretty interesting company.

The company has grown by leaps and bounds since I've been here. I think the people that are involved here make it quite special. My father, he's been doing his thing for over 30 years here. It's a family business. We don't have timelines or budgets. We just do things a little bit differently. I go to my father, and we all sit down as a family, and we talk about issues and things, and things happen quite quick around here.

Our corn is bought in Nelson County we'd by from a couple of farms. Obviously, for our Bourbon, corn is the primary ingredient. We want to source it as hopefully as possible, and we don't need to send it throughout the Kansas to bring corn here when our corn is perfectly fine here.

The wheat that we buy is from Petersen Family Farms, and it's the same wheat that goes to Maker's Mark and Heaven Hill, and everybody else that buys wheat. The first Whiskey that we made was 100% pot distilled. We tested for probably two months before we started up with water. And water with a little bit of grain in there acts totally different.

So when we first started up, our pump that feeds out column still wasn't operating correctly. And I think we had four or five fermenters full of beer that was ready to be distilled, but we just run everything on the pot still. And interestingly enough, the first barrels that we put into storage were filled on my grandfather's 73rd birthday. They were filled directly off the pot still with 103 proof, no water added. So they're pretty special.

As far as the recipes go, we still have the original documents. They had three Bourbons, a corn Whiskey, and a rye Whiskey. And we're using all of those recipes except for the corn Whiskey, and then we added a wheated Bourbon and a rye Whiskey, so we have six mash mills.

You know, our idea has always been a vertical approach. We're not stepping back in time, you know, with the two-year-old rye Whiskey, but we're going in a new direction with our own. As people watch us grow, they're going to realize that putting out a young whiskey isn't just for people to see the direction that we're going in. We want people to understand what happens from year to year to year. You can see the direction that the Whiskey matures in, and we don't know where this is going to peak, but you're going to see it grow and mature and become more interesting as time goes on.

We've got more interesting things that come out of here. Being set up the way that we are, we don't have a whole lot of people to satisfy. I don't want to be coined us a craft distillery. We want to be coined as a small family distillery that is growing because people like our Whiskey. My name is Drew Kulsveen, and I'm a master distillery here at Willett Distillery.
Drinks from Willett Distillery