White Rum is light-bodied and has a sweet taste. This makes it a perfect choice for many classic Rum cocktails, such as Mojito, Pina Colada, or Daiquiri. However, this is not to say that white Rum can't stand on its own. Because it can and there are many good quality white Rums that will surprise you with their pleasant character when you try them neat.

Also known as "silver" or "light" Rum, white Rum is usually aged for about a year, but even up to a few years. It is aged in stainless steel tanks or plain oak casks, which lend it a light blonde colour.

Same as dark Rum, white Rum is made from sugarcane juice or molasses, but usually has a shorter distillation period.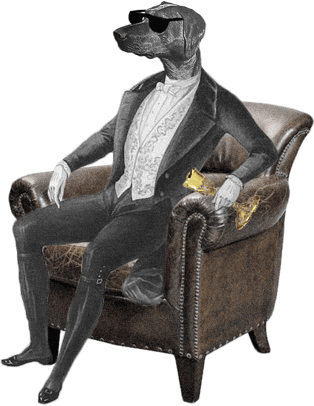 Dog Dogson's
Smartass
Corner
Cuba Libre (Rum and Coca Cola) was created in 1900 to celebrate the end of the Spanish American War, when American soldiers fighting for Cuba's freedom toasted to a free Cuba.

Making a proper Cuba Libre takes more than just mixing Rum and Coca Cola and tossing in a lime wedge. The recipe also includes some Gin and a dash of bitters.
Most Popular in White Rum