Price, Shipping & Taxes may vary by state and will be recalculated at checkout.
Authenticity Guaranteed
We guarantee every product we sell is authentic.
Free Shipping
Flaviar Members get free shipping on their orders.
Buyer Protection
Money-back guarantee if things go wrong.
Oh baby, I want Bourbon now.
From the city of
Evanston, Illinois,
where the Temperance movement originates, comes a craft distillery that put a stop to long-standing dry laws in these parts. Situated in the backside alley of a former chop shop,
Paul Hletko
and his skilled team are crafting the
finest Spirits
made from
Corn, Rye and Barley.
The distillery's single purpose is to bring the best products made from the best grains, perfectly matured and finished under one roof.
Now to give you a brief backstory. In the 19th century a woman named
Francis Elizabeth Willard
was elected President of the Chicago Christian Temperance Movement. She embarked on a decade-long crusade to prohibit alcohol in the US, and had succeeded.
Mr. Hletko
worked hard and lobbied against the law, and eventually, made it go away.
Ironically
and
hilariously,
he's named his craft Spirits after
Francis
(
FEW
are the initials of her name).
Bold move for sure.
Matured in charred
Minnesota Oak barrels,
this is a wonderfully unique
three-grain Bourbon.
Minnesota Oak barrels have a
tighter grain,
which gives a lot of character to the liquid inside. The presence of the three grains are felt throughout, with a
maltedness
that lasts from
nose to finish
. But the flavors do not stop there. This Whiskey is rich and smooth, with the thick sweetness of caramel that combines elegantly with a signature
Bourbon spice.
These flavors jump out and make a lasting impression on the palate.
Category

Style

Region

Country

Alcohol

Distillery

Age
Flavor Spiral™
About The Flavor Spiral
What does Few Bourbon Whiskey taste like?

The Flavor Spiral™ shows the most common flavors that you'll taste in Few Bourbon Whiskey and gives you a chance to have a taste of it before actually tasting it.

We invented Flavor Spiral™ here at Flaviar to get all your senses involved in tasting drinks and, frankly, because we think that classic tasting notes are boring.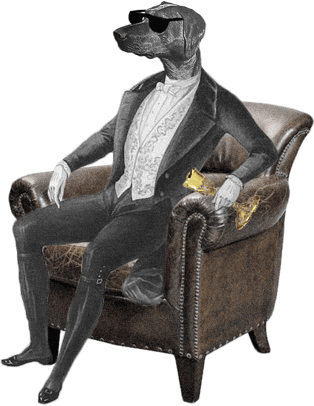 Dog Dogson's
Smartass
Corner
The temperatures of American warehouses are much higher, so the pace of maturation is much quicker for Bourbons than for Scotch Whiskies
Tasting Notes
Appearance / Color
Caramel
Smell / Nose / Aroma
Sweet caramel and rich malt with hints of spiced cloves.
Flavor / Taste / Palate
Cloves develop and are joined by cinnamon, more caramel and toffee, tangy wood and malt.
Finish
Lingers just long enough with the malt being the most obvious flavor.
More drinks we think you'll like
Ratings & Reviews
Smooth and spicy. Great flavor
Very smooth Great taste
Very Nice! One of the best bourbons I've tried in this price range!
Outstanding—smooth, soft, caramel and clovy richness neat, with tangy, tingly finish; even smoother and warmer in the rocks
A delicious after dinner drink. This is one for a splash a day. It's just too good to drink more than an ounce or two at a time. I want to savor every last drop.
Maybe in a cocktail. Smelled like licorice, which I hate, and had a herbal, spicy, leather finish. I thought it was a rye. Got it in a tasting box, glad I didn't commit to a bottle.
Love it! Right down my alley!
This is a nice whiskey. Caramel will follow you from the nose to your toes, with little splashes of spice, and wood, finished wish a smoky, almost chocolatey, lingering malt.
pretty harsh
Smooth with a great finish
Smooth easy drinking bourbon
This is a good whiskey nice and smooth! Straight up!
This is a whiskey I like, and I'm a Rum guy. I wouldn't even add anything to this whiskey. Over rocks or strait up. Don't let anyone mix with this smooth, slightly sweet honey, and not too Oakley taste. Diffinitely a sipper and relaxing adult beverage.
I thought it had good flavor and fairly smooth. I could taste almost a twinge of root flavor in it but wasn't sure if it was possibly birch or not.
My first full bottle from Flaviar. If this is a indication of things to come, I am going to be very spoiled. I much prefer it to my go-it's like Bullit rye, or Pendleton. I thought Pendleton was smooth...
Rich caramel and sweet flavors. A bit of char and spicy finish.
I, too , had never heard of this one. Pleasant surprise. Bit too "Carmelly" on the back for me but wouldn't turn it down, either.
Good solid
Sweet, warm, pretty smooth. Just enough bite but not overwhelming on the nose. Just the right amount of spice and easy finish. Would definitely buy and recommend.
Very smooth, caramel note, more Jim than Jack. Would purchase again
Great tasting will order again
never heard of this brand before, was surprised at the taste. hint of caramel and some heat. The after taste was a bit strong.
I drink it on the rocks. Its tasty but not my favorite. Very sweet. Pretty smooth.
This is A really good tasting bourbon! I will be ordering again.
unique after taste
Very tasty. Love the notes of caramel and cinnamon. Smooth texture. No complaints other than the sweet finish is a little too strong.
Very smooth,
Not much smell. Taste of cloves, sweet and malty.
Not a big reviewer, but this bottle was so bad I had to mix it with some good cherry whiskey just to get rid of the bottle. Smelled and tasted like gasoline.
Nice aftertaste - the caramel is a very nice flavor, not really picking up the cloves much
You can't beat the price on this bourbon,worth every cent
Really enjoyed. Very smooth & caramel taste is delicious
After my first pour I just keep going back to this had this less than a week and half the bottles gone
Tasted very hot neat. Mellows on the rocks. Cinnamon and char flavor dominant.
I was pleasantly surprised with the flavor and enjoyed it neat and with ice. I will be adding it to my rotation.
Actually have the American Whiskey but used this for the pic. A classic, but hand crafted small batch that checks all the boxes. Orange, cinnamon stick, a little alcohol on the front end. Same with the palette where the alcohol blends great in bringing more i tensity to the flavors with dark chocolate and younger wood? to the forefront. Great finish as well. Long lasting and making you want to take that second sip! This is a blend of bourbon and their single malt. Loved it
A good bourbon that improved as I reached the bottom of the glass. Starts with a medium spice that mellows nicely. Long finish that lingers.
Solid bourbon very easy to drink starts off with spice then a earthiness ending with sweetness and some kind of fruit.
I really really enjoyed this. This was my first bottle from Flaviar and I'm stoked they recommended it to me. I put a slice of lemon in it to mod the flavor a bit and *chefs kiss*
This is going into the regular rotation. Very thick sweet smell up front. Goes down well neat, with a linger of spice. For what it costs, this is an absolute bargain buy. Discovered with a sampler from here (Flaviar), and I couldn't be happier. It was the cheapest, and best craft whiskey in the whole pack.
This a favorite recommended by a friend with a strong slow burn that I like with hints of burnt orange and spice that I'm all for!
Too dry for my taste. The clove flavor was pretty strong.
We received this in our sampler and we loved it enough to order a bottle. This was a great find that my wife and I both loved. It was smooth enough for both of us to enjoy.
Strong caramel hit with a strong spicy finish. Great for sipping due to the strong finish. A splash or a large cube will cut the burn.
Very smooth and mild bourbon. Perfect to drink on its own, but does well in a Manhattan, too. Compares very favorably with a Maker's Mark.
Not a smooth finishing bourbon at all.
Solid sipping bourbon that really opened up with a final sip and a drop of water.
Strong, caramel, slight vanilla, and oak.
I've been a Markers Mark fan for the last couple of years, so I had low expectations of FEW. My Bad This was a very smooth over the rocks alternative.
Really smooth and full on the tongue.
Caramel and cinnamon were consistent. Hints of honey and earth finish easy on the tongue and leave you wanting more.
This a great liquor for the money! Smooth!
I really enjoyed this bourbon. Little bit of a sweet taste with a smooth finish to it.
Doesn't finish well
Appearance: Color is copper, decent legs Nose: Rye forward, with a little corn grain and oak. Herbal character in the background. About average. Palate: Rye spice on the front of the palate, with an herbal midpalate mixing with the grain character and oak. Herbal notes throughout make the otherwise simple palate a little seem more complicated. Mouthfeel: Mildly viscous Finish: Mild linger of the herbal nature with a little rye and baking spice. Comes up just a little short in terms of length. Overall: Cohesive flavor profile, but tastes more like a Rye than a Bourbon. Not bad though.
Strong tartness that can linger
Horrible taste, it had a funk flavor that was truly unpleasant. Could not finish the sample it was so bad.
Not a big fan of the cloves, but the follow up flavors are good. Knocked it down one star for the "organic" marketing gimmick as well.
Found this to be a little harsh, did find that when it had a small ice cube in it, it became smoother! Although I do not like putting ice in Bourbon!
Awful. Has an underlying funk to the flavor profile. Did not enjoy at all
The first of my foray into bourbons. I like it. The sweetness up front fades away quickly to a slightly spicy kick. I suppose it's clove, but this novice will need to just drink some more of this and a variety of other bourbons to refine and train my palate.
This is a well balanced and easy drinking bourbon. Great for sipping on a weekday evening.
Mild in mouth, comes to life as you swallow.
Very harsh with a bitter finish. Did not like this at all.
Very impressed. Not made in KY but is definitely a good Bourbon... Just not a big enough bottle it was gone to soon...
Harsher than I like
Smooth. Very enjoyable
Smooth and pleasant!
Has a little bitter finish, but otherwise good taste
Smooth! One of my favorites so far.
This has a strong caramel flavor up front and a very dry finish for me. I love caramel which is why the 5 stars.
Rye gives a nice forward mouth bite, while the malt mellows simultaneously in the back. Great winter bourbon, perfect for a snowy day, or a hot toddy.
No likey. As someone else mentioned it almost has a rubbing alcohol note. Tastes rough. Unfinished.
Really liked this one. This was the only one I was able to discern the predominant flavor, but caramel is one of my favorite flavors. Well done!
Enjoyed the smoothness of this bourbon. Very drinkable.
I was very satisfied. I would pay more for the quality of the Bourbon. It is satisfying for the refined palate, but approachable for the new "neat" Bourbon drinker.
Smooth initial taste with a spicy, dry finish.
Harsh. Hard to drink
No touch on the nose, smooth in its flavor, rough on the way down.
Good sipping on the rocks
Absolutely delicious Bourbon. Super smoolth. Just great to sit and sip while zoning out.
Smooth and sweet with an underlying dryness and a quite unique woody undertone that is hard to define. Pleasant finish and a pleasant experience overall.
Great bourban
Really dislike this bottle. Almost tastes like rubbing alcohol to me.
Easy drinking smoothness. Great flavors.
I liked it , it was a smooth bourbon with a nice finish that got better with each sip.
A lovely whiskey, very smooth and sweet. Some caramel and vanilla. Easy finish, never harsh.
Not a fan of the clove, but a very smooth bourbon
Three of us who are bourbon drinkers tasted the sample box we were sent. This was one of the smoothest and tastiest whiskeys that we have ever tasted.
Then why 1 star?
This was a little on the young side for me.
Pleasantly surprised. This was in one of my free tasting boxes. Sooo good, I bought it!
Smooth and great tasting Great Flavor Highly recommend!
Smooth and tasty. Great flavors with the right kind of burn.
Nice bourbon, sweet and Smokey.
Relatively smooth with an interesting flavor profile. Sip neat at you're own peril; suitable on ice but serves best in manhattans or old fashions. With so many better options out there for the same or better price points, this one is a one and done purchase for me.
I greatly enjoyed this bourbon. Highly recommend.
This is my husbands favorite! Very smooth and great for sipping!
Good flavor, big bite. Really good everyday bourbon. Drink it neat, enjoy the oak!!
Great tasting Bourbon Whiskey ... I found it very flavorful and easy to drink!
Nice, not one of the smoothest, but good bourbon taste. Have not had neet, but with a single ball this is definitely nice to sip.
Very smooth. Will be keeping this on hand for straight sipping.
A great tasting bourbon!
Weird spicy taste. Not my favorite. Bourbon should taste like Bourbon
Dry, with a scotch and cinnamon aftertaste. Not my kind of bourbon.
don't like rye.
Good stuff. Good spice and overall flavor with mid to low burn. I won't attempt to use the flowery connoisseur language to describe it but it is tasty. Very satisfied.
has a nice maple smell, great caramel flavor. definitely bold finish. my fav of the "craft side of bourbon" flight box.
It was my first purchase and I am looking forward to discovering more like it!
Harsh finish, needs much more cask time. When thinned with an equal amount of water, became drinkable with decent flavor.
Very rich and smooth with unique cinnamon and clove layers of flavor. This is one to definitely drink neat and sip with your friends while playing cards.
Tastes a little like hay at first, but then it's quite nice. Spicy and more complicated than lots of young whisky's
Did not like as a sipping whiskey. It was quite good as a mixer.
JJ
Really good bourbon, especially for the price. Will definitely buy this one again.
Very good rye flavor. Distinctive and not harsh. Good soft finish. Solid pick for good sipping bourbon.
Spicy notes but overall a little too alcohol-y on the nose
Not bad. I definitely got some of the cinnamon and clove, not so much the vanilla. It was a bit sharp, but when I added a few drops of water it opened up the flavors a bit more. Not sure if I'd buy it again, for the price point I'd rather try something new. But I will gladly enjoy the rest of my bottle! Worth a try, not sure worth buying a whole bottle.
Extremely smooth
Very interesting. Not traditional bourbon flavors, but a good unique bottle. Like a blend of rye and single malt whiskies, but not exactly. I like it!
Very smooth bourbon. One of the best I have tried.
Solid flavor. Super smooth on a big rock.
Crisp taste with a little bite, spicy and rich taste. Good on the rocks or straight up
Delicious. Very drinkable. Well balanced.
As others have mentioned, fairly sweet up front. A nice Rye bite and I happen to be a fan of the proof point. Easy to pick up citrus notes and oak on the back end. Liked it a lot.
Just learning this tasting thing so I may be a bit harsh and inexperienced in whiskey parlance. Drinking on ice and as anticipated at first there was a bit of a bite. As time passed and the ice melted the bourbon smoothed out and is really enjoyable. The flavor is good and I can see myself sipping this on an evening and relaxing.
Really enjoyed this, but I love Ryes. Spicy enough that had you told me it was a rye I'd believe you. Subtle sweetness, cinnamon-like spice, and dark fruit predominate
Smoother than anticipated, with interesting flavor.
Really well balanced flavor. Has a sweet flavor with a really charred finish.
Great flavors. Spicy
Not as rich/flavorful as your typical bourbon, but plenty spicy. Well-balanced, no one flavor is overpowering. Tasted against the Few Rye Whiskey and can see the resemblance!
Very smooth good flavor. Nice finish!
Nice complex flavor with some unusually spicy notes.
Too young. Flavor is weak, overpowered by alcohol. A nice nose, but it needs more time in the barrel.
Too smooth for my palate. Not enough bite or wood taste for a bourbon.
Had this neat. It was very pleasant to the palate and smooth. The bottle itself is not to inviting, but the taste is worth buying an entire bottle.
Wow, this is really good! I'm really enjoying the stuff from FEW. This is remarkably smooth with strong caramel notes but not too sweet.
Better as a mixing whiskey than a dipping one.
Good complex whiskey with good note. Slow sipper.
Well rounded Bourbon! Great profile and finish. The story makes it even better. Cheers to the FEW team!
Comparable to drinking gasoline. There are still caramel and clove notes, but you gotta get trough the burn first. Almost tastes as if there were issues with the distillation and got some methanol by-prducts of something.
Really harsh initial taste. The burn is a little more than I like. Decidedly not smooth.
Very delicious. Love this one.
Wow! Really good. Wasn't impressed by their Rye Whiskey but this is delicious.
Favourite among the bourbons, well above jd, but so is the price. Yet to warrant buying myself a bottle as it wouldn't last the week.
JD is not a bourbon... its a sour mash,
Delicious and smooth. Keep it on stock!
Smooth, almost creamy with a light oak and honey. Loved it.
Less than smooth. Long char finish that sticks with you.
Good rye whisky!
Smooth and sweet with pleasant spiciness as it goes down. Picked it up after trying the Rye and I am immensely satisfied.
Smooth as can be. Not much kick at all but that's followed by the sweetness.
Too charred for my liking for such little kick.
Received this in the "Craft Side of Bourbon" box and it was the best out of the box. A little sweeter than I am used to but I liked it. Smooth finish and nice caramel flavor.
The spiced clove hits first but has a wonderful caramel finish that's just sweet enough
Too grassy for my tastes.
Sickly sweet
Nice smooth flavor with a good finish. Would order again.
I agree about the burn on this one.
This is a great rye and hard to find so i ordered it. Love bourbon and this is a nice change.
This is a great whiskey. It is complex in flavor as if it is telling you a story through your pallet.
Lots of different flavors with a bit too much burn for the starting flavor. All around good but not a top shelf eating.
Not as good as the rye.
What the what? Amazing!
A little to sharp for me. When I drink Bourbon, I want smooth.
Very good. Very dry notes, tasting of steel cut oats. Finishes with black pepper. Not sure this is as good as it gets, but willing to try other F.E.W. products.
I found this drink very smooth and easy. Had a nice flavorful aftertaste.
I really enjoyed the sample. I most definitely will be purchasing a bottle.
Never received...
Nice and smooth a great addition to my pancake mix
Nice Kentucky bourbon, good flavor
Yes
Very smooth and flavorful. My favorite this far! Would definitely get again.
For me, this was a solid, no frills whiskey. Not a lot of complex taste, but also - no harsh flavors or after taste. I wouldn't turn away a glass of this, but if I'm looking for something unique, I might veer elsewhere.
Very high alcohol, low on the flavor side. No depth, wouldn't purchase this.
Good Kentucky bourbon style flavor. A little bit on the sweet side on the Finish but overall not bad
Many layers, sweet and a bit of heat.
Scents of black tea. Sweet, minimal alcohol taste. Subtle clove and cinnamon . No spice or tang. Water opens up the caramel flavor, but subtle.
I found this thin, with way too much clove and charcoal. There is a difference in the oak flavor which is interesting, but not enough to justify this being on my shelf.
Nice
Not bad
The initial taste of charcoal and cloves overpowers any sweetness for me, but is smooth and finishes differently.
This sample was the best of the three. It was smoother and sweeter than the other two. I am glad I sampled the other two, so I wasn't stuck with the bottle 😕
While I didn't dislike it, I didn't really feel it was a "go to." I think it would be great in a sazerac or mule though...
Good, slight cola taste
Nice and smooth, very enjoyable. I pick up a nice smell of vanilla. Profile of cloves is very noticeable at the end.
Not as sweet as I thought it would be. A nice laid back drink to end the night or sip throughout the evening.
Smooth
Finishes with a little too much peat (Charcoal) for my taste. Smooth start, definitely some Caramel.
Smooth woody taste
Smooth and clean, with a hint of sweetness. Liked the long finish with a bit of spice. Would buy if available!
Good started bourbon. Easy to drink by itself but lacks the luster of other bourbons
Smooth, hint of spice and sweetness
Found out that I just am not a Bourbon guy.
I liked the smoothness and Carmel flavor. A good sipping bourbon
Smooth and flavorful, would buy!
We all liked the smoothness and complexity of this bourbon. Don't drink much bourbon but this one was good to me.
Sharp Carmel flavor supported by a mild clove note quickly after. I enjoyed the charred note and I think it would be nice after some BBQ. I felt there was a bit of a tug-o-war between the cinnamon and clove notes. Nevertheless, I enjoyed it.
Definitely my favorite out of the box. Add a drop or two of water to really bring out the caramel flavors. This is an easy drinker without much of a burn. I would recommend this as a casual drink.
Didn't care for the char and clove undertones
Very smooth. This is a good everyday bourbon.
Very unique cinnamon spice flavor, subtle enough to not overpower, will get some to celebrate autumn season proper
First I hate bourbon and the corn sweet grossness that defines it This bourbon was quite simple and smooth for what it is. Flavours were muted and I guess the world simple defines it. That said it is quite smooth and if I had to mix a drink with bourbon this would work well.
Very good
Amazingly smooth with a hint of spice. Makes a perfect, "perfect" Manhattan.
Nice and smooth. Complex enough to talk about. I'd drink this regularly.
Tastes like hardwood floors, which have just been varnished. Alcohol taste is prevalent. Thin body.
Drinkable neat. A nice dram
3 in my office are bourbon drinkers and love to taste whiskey. We all thought that it had a very light nose and smelled like alcohol, it had no body at all and the taste was reminiscent of grain alcohol.
Overall, Its a 50/50 pick of the night if nothing else is available. Not a keeper for the books. The bite was too tangy (for me anyhow). Hits the back of the throat way too hard for a smooth whiskey. The rye sits on the tongue while the clove hits you in the back of the nasal cavity as you sip. The cinnamon and barley lay flat on the taste buds as you drink. A hard sipper with a strong bite overall.
Love the smoothness and the caramel notes. Nice dry finish with almost peaty undertone
Was surprised with this one. Really enjoyed it, nice finish and not too harsh.
I wasn't as happy with this one.
I get why people have a hard time with this one. The rye really comes through leaving it dryer and spicier than a standard bourbon. In my opinion though it makes it different enough to be interesting. It also has a remarkably smooth character throughout. Well worth a taste at least.
My least favorite in the taster box. I can't believe this costs $54. It mostly tastes like charcoal. Not in a good smokey/peaty/scotchy way either. I at least now know to avoid this in the future.
Probably wouldn't pay $57 dollars for a bottle, but I do like it. Apple and smoke on the nose, soft flavor palate with emphasis on charred notes. A few drops of water only mellowed it out more. Weak 6, strong 5.
Decent drink but nothing spectacular. Considering price probably won't buy as there are good everyday drinkers for 10 bucks less and some excellent drinkers for 10 bucks more.
I can think of several bourbons for less money. That is the problem with craft whiskeys. Often they are just not a taste value.
I liked this one best out of the tasting package!
Did not care for the finish.
I really liked this one. It had great flavor and not too much heat. Very Good! I would purchase this one again.
Pretty good.
Average
ok, but not much of a Wow factor.
Decent
I'm not a bourbon man but this is one of the better ones I have tried.
Good, but not great
First taste is like an apricot jam that quickly morphs into a salted caramel. Finish is all salted caramel with a fair amount of burn.
Decent but not memorable
Very smooth drunk neat with water back. Lots of vanilla up front and subtle into the back.
Very nice and not overly sweet. Goes down very smoothly. Better than Angel's Envy, our previous best.
Smooth
Hit me in back of the mouth. Didn't care for it.
Full slightly fusel beginning, slightly caramel middle, slow burning finish.
Nice Cinnamon nose! A little disappointed with the taste.
Smooth and surprisingly un-bourbon.
I can really taste the tobacco
Delicious! Most please!
The charred oak really stands out in this whiskey... And that's it. A thoroughly uninspired drink with little character or taste, Few bourbon is rough around the edges and almost insipid at first taste. Few items on the taste spiral stand out, and those that do are not pleasant or enjoyable.
Definitely not for me! Couldn't get the taste out of my mouth soon enough.
not too strong aroma, very subtle smell, almost inviting to sniff even more, especially for a bourbon whisky, taste not as strong as journeyman, but definitely distinct sweet bourbon whisky
Not good, maybe on ice...?
A lot going on and in the right direction... caramel, vanilla, pepper, a little smoky funk in the trunk... she's got some rough edges, but nothing I can't handle!
Nice bold tags middle and sweet finish
Tasting notes were spot on. Great finish
Absolutely hated it. The flavor of Rye was so strong I couldn't take more than two sips.
Very smooth. Love the charred, smokey finish.
Very good, smooth, best of the three.
Fairly smooth and moderately sweet. A nice Bourbon with a hint of Rye.
Fruit in nose. Pleasant. Nice deep color. Very nice flavor before the finish. Great finish, lots of caramel lingers.
The smell is nice and the after taste left a great impression.
Warm and has a lasting taste but it's pretty bland. Too much caramel with a little sharpness but nothing else. Wouldn't recommend purchasing but not bad if you see it at the bar and want to try a sip.
Not bad
Vials only hold a couple shots, don't let your clumsy friends pour them...
This is what I want from a bourbon. It's smooth, sweet, and with a peppery finish
Out of the three choices this was my favorite. It was smooth without the bite or burn that you get with some other whiskey. Nice sipping alcohol. This is something that I would sit on my front porch on a Saturday afternoon and sip with a great cigar
Smokey, pretty horrible. wouldn't drink it again if offered.
Not a fan at all. Very harsh stuff!
I liked this one, it reminded me of Jack Daniels single barrel. Also had a smooth after taste, pleasant.
Punch to the back of the throat with first sip, after that, sweet and rye notes.
Not my favorite. Wouldn't buy it. Too spicy, but that could be the charred flavor.
Smooth and sweet. Compares to Makers Mark. Winner of our taste test!
Caramel. Yum.
Very grainy; ok flavor profile. Just not my kind of whiskey.
A slight burn to this bourbon, but not too bad, just a bit too sweet for my taste.
Decent flavor. Slightly sweet but not very smooth
I quite enjoyed it ! Uniquely flavored bourbon
Easy whiskey to drink. Not overly complex and sweet with a good smokey finish. Worth the money but you can get it in a taster if a little uneasy about the mixed review.
I liked the unique flavor of this one. It's unlike other bourbons I've had recently.
Simple nose, syrup feel, with a dominate malt finish that lingers.
is an outstanding balanced sipper, 'honey, nut-crunch', then again I am partial to 10 year old Tawny Ports with this profile!
Delicious. The charcoal flavoring stands out prominently on the palate.
Like it, don't love it.. i dig the sweet and tangy notes
Smells like cereal, which gives you hope. Tastes like cereal and markers, not so good. A little water makes it palatable. There are much better tasting bottles for less money.
Initial smoke, peat and heat. Mid of spice, smoke and little bit of caramel. Medium finish of heat, vanilla, spice and oats.
Just not a fan of the flavor.
Not my favorite. This one has a pretty heavy rye flavor up front with a slight sweet flavor on the back end. There is a pretty prevalent alcohol flavor at the end that turned me off slightly. Overall it is very drinkable. It's just not my favorite.
First off I'm a Scotch drinker and not a big fan of ANY Bourbon but I do enjoy a good Gin & Tonic during the summer months. That being said I guess it was okay for a Bourbon, don't really know.
Not bad, but not amazing either. A little bit simple on the flavor profile for me to want to drink straight, but too expensive to want to mix. Probably will not try again.
Very nice smooth stays with you. A+
Unique taste with an abundance of Rye & especially Wheat flavor. Reminds me of the smell of Kentucky Bluegrass. Perhaps appropriate with the Derby just around the corner.
Taste the Barrel on this middle of the road bourbon. It's average too my taste
Solid bourbon just not my speed.
Easy to drink. Definitely taste the char of the cask. Would drink again.
Not bad, but didn't seem aged enough. It needed more oak flavor. The Rye flavor was not prominent, if that's your thing.
Sweet up front with caramel notes, but then the rye... Too. Much. Rye. Overly spicy finish. Too bad too, has a nice soft mouth feel.
Harsh for me to start. Second taste was better. Might continue to improve
A bit too hot for my taste. The burn makes it unenjoyable
Unique. Sweeter with a nice finish.
This bourbon is highly unique. Smell presents a charcoal-like sweetness. Upon tasting FEW you get a Tamarind fruit taste, along with tangy citrus, and an obvious sweet corn flavor. The finish is smokey-sweet. This is definitely a special bourbon. The story behind it makes it even more worth the adoration. Very, very enjoyable. A+
Middle of the road for me. Not bad but not the first bottle I grab when I want a drink.
Poured it back in the bottle after the first sip
I like it very much went down smooth
Solid bourbon. Not bad. Not great. Somewhere in the middle, especially because it is pricy for what it is. Sharp up front. Caramel. Apricot finish that you can taste for a while.
Good sipping bourbon. Not too complex and not as smooth as others I drink.
Taste the cinnamon and the hardness of the wood with a tangy and burn as You swallow.
I tasted very strong cinnamon and clove
I got subtle raisin and tea notes on the nose. Definitely malty with spice and the malty finish lasts a long time. I'd drink it again.
Not as smooth as other whiskeys. More Woody Taste. I'd give it a B!
Really solid. Hint of spice hits all the right notes for me. I haven't had many that were better than this.
Somewhat disappointing. Peaty nose and finish reminds me of a cheap scotch.
This is some smooth whiskey, very enjoyable!
This came in my welcome box, and I think I've found a new favorite. Beautiful coloring, sweet tasting, and I already wish I had a bottle.
Nice spice and a great compliment to the steak done we had. This was the first out of the taster box i tried. Very bold, but great flavior imo
Flat tasting - not powerful. Just bland.
Young. Burn on the finish just ruined it for me. I like a good burn but this was too young.
Tried it in the sample box. Did not enjoy it at all. Definitely young and harsh.
This was "C" in my Flaviar Welcome Box. I shared this with my wife who is NOT a major whiskey/bourbon drinker. We often drink Jim Beam...I go neat and she takes ice and water ("But don't drown it!" From Patricia Neal, movie: Harm's Way). We tasted this box together and I adjusted my rating based on her input. Journeyman was a "7". We would both order it in any lounge where such quality was found and we'd buy in our liquor store if they carried it!
For some reason I love this - not too sweet but smooth and slight caramel taste and smell.
Nice spicy taste but finish short for my preference
Some hints of tobacco, refreshing start to a smooth findh
The flavor is harsh and lacks depth, but one may like it if they're a fan of whiskey with strong helpings of rye. (I changed this from 4 to 5 stars because it's grows on me by the end of the glass.)
It was an enjoyable whiskey but nothing memorable. I would buy it again to have around for casual drinking and mixing, and recommend it for people looking for an enjoyable 'simple' whiskey.
WONDERFUL tobacco smell! Good mouth feel. Slightly spicy finish.
Liked best of the 3, smoother
Interesting, but i did not like it
Meh... it's ok.
An interesting complex Bourbon definitely worth purchasing a whole bottle for later.
Spicy and smooth. Delightful
Light and unremarkable.
It was just Bourbon and, as such, pretty unpleasant - I recommend that all three companies sell everything and use the proceeds to buy single malt scotch and distribute it to their former victims.
The rating I give this fine Bourbon does it no justice. I am just one who prefers light flavors rather than Dark flavors. Still a Fine Way to end the day. One Thumb Up
I didn't enjoy this one at all. It had a sour note that I could get past.
Very good! Our second favorite. Great aftertaste.
I was very pleased with this whiskey. It seemed very light but flavorful. I enjoyed it very much.
Nice in the mouth, not to overwhelming. Swish around and a little burn going down, very nice.
A sweet drink with a strong yet peculiar aftertaste.
Didn't fit my palette. Not bad per say but I didn't enjoy it
Pleasant surprise really enjoyed this. Nice finish and bold initial taste
Smooth. Fruity, sweet and delicate to the point that it's almost not a spirit. Not my cup of tea.
Few was a good sipping bourbon.
It was good.
Very sweet. I thought it was OK but probably wouldn't purchase a bottle.
Not the smoothest but pretty sweet. Vanilla Carmel and some spice. Long warm finish. Worth a taste but maybe not worth buying a whole bottle
This whiskey tastes like a Manhattan, without having to go through the trouble of mixing a drink.
Not a good bourbon at all was very unpleasant.
Caramel and cinnamon... sweet and smooth... worth a try
This one also has sweet notes. We liked sample A better.
The taste is rich... love this one
This was strangely dry on the tongue. As a novice, have not experienced that before. I didn't mind. Nose and taste were very good.
Good bourbon. Not as great as the Rye, and other bourbons are better and cheaper!
Good but a bit spicy for me.
Very smooth and enjoyable!
Very smooth.
It's a bourbon that drinks like an Irish. Very smooth. Right off the bat you get caramel and cinnamon. Then the rye comes in and you've got yourself a party. Personally, I like my bourbon to have a. It more bite to it then this, although that doesn't mean I'm not enjoying it. I think it would make a wonderful old fashioned, I just haven't gotten around to trying that yet.
Smooth and delicate.
Excellent smooth rich bourbon. In a class of its own.
Spicy
Load more reviews
Back
A Dram for Your Thoughts
Cancel