Price, Shipping & Taxes may vary by state and will be recalculated at checkout.
Authenticity Guaranteed
We guarantee every product we sell is authentic.
Free Shipping
Flaviar Members get free shipping on their orders.
Buyer Protection
Money-back guarantee if things go wrong.
A true American.

Evan Williams was a true American pioneer and one of the first distillers in the USA who started exploiting corn. He was known as a jack-of-all-trades, a master in one – making corn into damn fine Bourbon. Sure the distillery (Heaven Hill) producing this Whiskey has nothing to do with the original distillery made by Evan, but the respect for the man and his trade made them carry his name, and they're certainly proud of that.

The Evan Williams Single Barrel Vintage is bottled solely from one barrel, selected by Master Distillers Parker and Craig Beam. It is vintage dated, meaning each bottle is marked with the vintage date it was put into oak and the year it was bottled. Depending on which month the Whiskey was bottled in, it is either nine or 10 year old.
Category

Style

Region

Country

Alcohol

Distillery

Age
Flavor Spiral™
About The Flavor Spiral
What does Evan Williams Single Barrel Bourbon taste like?

The Flavor Spiral™ shows the most common flavors that you'll taste in Evan Williams Single Barrel Bourbon and gives you a chance to have a taste of it before actually tasting it.

We invented Flavor Spiral™ here at Flaviar to get all your senses involved in tasting drinks and, frankly, because we think that classic tasting notes are boring.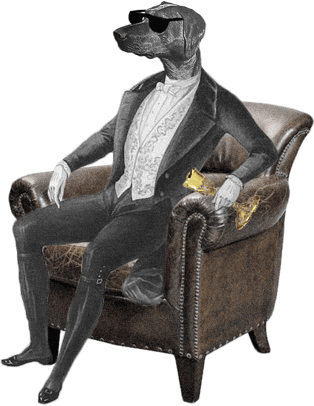 Dog Dogson's
Smartass
Corner
Bourbons are very high in vanilla, as American White Oak is naturally high in vanillins.
Tasting Notes
Appearance / Color
Amber.

Smell / Nose / Aroma
The battle of sweet and spicy, where no one wins. Vanilla, cinnamon and oak are omnipresent.

Flavor / Taste / Palate
The combination of soft and dry with some smoke to it.

Finish
Big, with heat on the finish that just tells you that the story doesn't end with one glass…
More drinks we think you'll like
Ratings & Reviews
$23 for a single barrel is tough to beat
Mixer only
This is a very nice sip to relax after a long day. The Reserve is even better!
Surprising bottle from EW! We really enjoyed this budget single barrel.
This stuff goes down way too easy!
Dark honey and dates, smoky with some wheated corn and brown sugar. Finish is smooth, slightly creamy, and ends with a short cinnamon tail. After emigrating from Wales to Kentucky in 1783, Evan Williams established a distillery along the banks of the Ohio River. The location of his eponymous distillery, situated on the banks of the Ohio River, is officially marked, declaring Evan Williams as Kentucky's First Commercial Distiller. Evan Williams was an American pioneer being one of the first distillers in the US to use corn. 
Heaven Hill distillery was founded in 1935, Immediately after Prohibition ended in the United States in 1933, after a group of investors decided to be ready for the rebounding market. Now known as the "Heaven Hill Bernheim Distillery" they have the second-largest inventory of Bourbon Whiskey in the world. It is also the only remaining family-owned distillery in Kentucky.

Evan Williams has a diverse core lineup, including their very popular signature Black Label, as well as some limited releases. Every year since 1983 Master Distiller Parker Beam (and now his son Craig) have chosen select barrels for their single barrel series, barrels selected to their exact specifications. This series is vintage dated, meaning each bottle is marked with the vintage date it was put into oak, along with the year it was bottled and the exact serial number of the single barrel that the Bourbon was drawn from. Carefully handcrafted for 7-8 years in the barrel.
Really nice single barrel. Not overly complex. Full of caramel sweetness and light fruit. For under $30, a very nice single barrel expression.
I was looking forward to tasting my bottle (barreled February 2012, bottled February 2020), and I love the details given of the batch, but was mildly disappointed. I hoped it would be higher proofed, given that the distillery prides itself on the age, and heavy chocolate and tobacco on the palate didn't satisfy what my taste is for good bourbon. I guess at the end of the day, it's still Evan Williams.
Excellent sip. On the sweeter side. Mild
2010 Single Barrel Vintage was a good year. They upped the rye content. Has a smooth sweet finish. (1/8/2010 barrel no 263, bottled 1/22/2018)
Decent dram, but a bit one-dimensional. I got lots of oak up front with some vanilla if I really concentrated. Not a bad drink if for the price, but don't expect it to whisk you off of your feet. Even then, it's a good bottle to have on your shelf and would probably pair nicely with an ice cube.
When I first started searching for bourbons, I wanted the best but least expensive bottle I could find. This was my first 'keeper'. I chose EW single even before I knew of rye/wheat flavoring differences. Are there better bottles out there? Sure. But for a rye bourbon, very consistent for a single barrel and in the low $30 range, it's a great choice.
underwhelming. I was expecting more from this. It was just okay
A light smooth bourbon but not a lot of character.
One of best value bourbons I've had. Great nose smell and very easy to drink with a nice little spicy finish. Surprised me but glad I grabbed it off the shelf.
Disappointing. I've heard good things but I have not been impressed with the bottle I got.
Love it. Nice warm spirit somewhat spicy finish. Hints of caramel
Good value. I like this one as a regular in my mixed drinks. Pairs well with a splash of Diet Coke.
This is a very excellent bourbon. It is very smooth and enjoyable to drink. Do yourself a flavor and try it neat first. If I had to gauge the smoothness it is on the same level as buffalo trace. Sip, saver and enjoy! 🥃
Smooth, not a lot of bite. Easy to drink neat but better yet when you open it up with a tad bit of water.
Not bad for its price point, but a bit too harsh to be sipped. It stands up well in cocktails, and it's hard to beat the value for that use.
An OK bourbon. Not one I'd get again. A little ice improved it.
Smooth, minimal heat. Great value. Drink neat
This bourbon has no business tasting as good as it does. Sip neat.
According to the Internet, Evan Williams is the billionaire co-founder and former director of Twitter. Apparently, having taken leave of Silicon Valley, Williams has established himself as a world-class distiller and namesake to the Evan Williams line of bourbons. Some will tell you that this brand is named for a Welsh immigrant and distiller who is believed to have opened Kentucky's first commercial distillery in 1783, but there really is no way to know for sure. Whoever this Evan Williams guy is, his Single Barrel Vintage is regarded as one of the best quality to value ratios in all of bourbon, and as such, a necessary bottle to add to my collection. This particular iteration of the popular label was put into barrel 833 on July 20, 2011, and bottled on June 1, 2019, just shy of its eighth birthday. As usual, my taste was poured neat. The nose is exceedingly pleasant with strong vanilla and caramel aromas dominating and a hint of cloves and light tropical fruit supporting. The sip is smooth, light, and fruity. Sweet notes of brown sugar and candied cherries on the front and spicy cinnamon towards the back make for a delightfully balanced sip. The finish is gentle and warm lasting a good while with warmth through the chest and charred oak on the tongue. It's easy to see why this label is so popular and it is sure to be the next big thing. Get it while it's abundant and inexpensive because it won't be so forever. I'll be picking up another bottle the next time I see one.
Evan Williams, the Silicon Valley guy, has nothing to do with the bourbon label of the same name.
Best with a couple drops of water...brings out the smoke. Dependent on the lot/barrel, I'm told.
I feel this is a sleeper and you can't go wrong with it for the asking price.
If you like sweet, this is a good, inexpensive bottle for you. Not much complexity and an almost non-existent finish.
Great as a mixer but it's a no on being a sipper.
I thought that this one had great initial flavor, but finished with a smokiness that quickly faded. It would supplement a cocktail just fine, but not an outstanding single barrel.
The front end taste was lighter than I expected. The backend was rougher followed with a burn. Much better in a mixed drink than by the dram.
Nose: green tea, cinnamon, walnuts, açaí berry Mouth: nutty, something sort of stale tasting, grass, avacado, Finish: medium length. Not so nice
For an Evan Williams product, it's okay. On the nose it's extremely spicy with hints of vanilla that peak through. The palette is slightly smoky but the continuance of spice made it difficult to depict other attributes in the bourbon even through the finish. As an experiment to give this bourbon a complete review, I added a few drops of water and let it set for a couple of minutes. Oak and cinnamon became present on the nose while simultaneously taming the spiciness down. The finish became more apparent with a fruity and almost raisin like subtlety which ultimately enhanced the overall profile of this Single Barrel. IMO, there are other products of similar value with more complexity that I prefer. I can't hate on Evan Williams, it's just not my cup of tea.
I didn't care for this one. Has a pronounced nuttiness to me, something I associate with cheaper bourbon and that prevents me from finding redeeming qualities.
It's good
The wifey and I are Evan Williams green label fan but this Evan is smooth tasting and have me coming back for round 4. I'm a have to put Green label to the side for awhile
Good enough
Solid bourbon, would be good for mixing
It's like a big bowl of caramel corn - caramel notes with a bunch of sweet corn dust
You can find better bourbons if you want to spend more money, but this is one the best at this price point.
Evan Williams is my go to mixed bourbon, the $15 bottle. This on the other hand tasted smooth right out of the bottle.
It's a really great single barrel bourbon, spicy and smooth. The price makes this bourbon even better! You can't get many bourbons this good under $30 and after trying this one, you might not want to spend more this again. Keep this one on hand, and those who mix and those that keep it neat will both be happy.
For under $25, hard to pass up.
Pleasantly surprising flavor
Smooth with a splash of Cola
Good for the money, but not better than Trace. Smooth going down, but after taste is not as good as others
aroma is a little boring, flavor and complexity is good, price is excellent
Nose: corn, oak Taste: sweet corn, mild fruit medley, medium oily finish with some burn
Good mixer
Not a fan of the finish.
Great flavor and for the price can't go wrong.
Good overall quality for a cheaper bourbon. Seems to have a bit of a nutty finish. Worth the $26 I paid for it.
It is an enjoyable and affordable bourbon. You can taste the, vanilla, spiciness, oak, cherry smoke and cinnamon. Makes a nice maple old fashioned
One of the best for the price. Great "every day" bourbon.
Best Evan Williams I've had.
A favorite among friends and family, this smooth single barrel bourbon is perfect for sipping or mixing. I enjoy it with two ice cubes and a few moments to breathe. My go-to bourbon that is a pleasure on my palate - full of tones of vanilla, caramel and oak.
It's a well balanced bourbon. Loved it's aroma even before adding a few drops of water. It's long on the palate and it's subtle sweetness remains asking you to try some more..
Smooth and good taste
good for mixing
Nice and smooth
So disappointing. The quality of the EW SiB has really gone down over the years. Many other great things in the same price range, so don't waste your time.
This is smooth, what a nice surprise as I thought that being this economical in pricing the taste wouldn't be so smooth.
You will not find a better bourbon at this price point.
Great bourbon for the price!
"Nose - 4.25 Taste - 3.75 Aftertaste - 4.00 Overall - 3.95"
Meh. Good value, I guess, but I can't get excited about it. It's been sitting on my kitchen counter for a year now.
Really surprised. Was tricked into this one at a cigar and car event. Pleasant. Nicely balanced and best straight
An anytime whiskey. Very pleasant. Nice finish Some fruit overtones
Definitely worth every penny
Super smooth, not sweet, This is what I drink when I can't have Pappy ( face it, that is damn near all the time)
Dollar for Dollar a solid Whiskey.
Not my favorite Evan Williams dram. A bit too spicy for my taste.
great taste, great price!
Great bang for your buck!
Not as good as single barrel jack but for half the price it's a great drink on ice you can share
Great flavor for the $$
It was good, but I really could not taste the difference between it and Evan Williams Black.
This is a staple in my home bar because it's delicious and one of the least expensive single barrel bottles you will find.
Least favorite bottle I've picked up so far. Very strong ethanol on the nose and palette. Tastes good with Coke, but more than I'd prefer to spend on a mixer.
For the price, it's nice. Splash of water to open it up or over ice and I can enjoy for hours!
This is what a fine fall evening should taste like.
Super smooth and balanced , hints of vanilla spices etc. excellent bourbon for the money
Mediocre bourbon
I think this is a good price for what you get. A little thin on the palate, but otherwise a overall decent expression of an already decent value Bourbon.
Smells very floral/fruity. Has that signature Evan Williams spice when warm. Very smooth when cold.
Great flavor and finish. Will always have a bottle on hand.
This is an incredibly good whiskey for the money, and one of my favorites. Really good flavor and balance of a little burn with a very smooth finish
Is, and will continue to be, my house bottle. For the money, there is no better bourbon. I would argue, no better whisk(e)y, for the money, period. As reliable as it gets.
Pretty good, but this batch seemed a little harsh. Still, a lot of flavor and a nice finish.
Love it!!!
It's okay. I'm a huge single barrel / small batch guy and this bourbon left me wanting. Spend an extra 10 bucks and get a good bottle. This bottle proves the adage, you get what you pay for.
Evan Williams has always been my go to bourbon. For the price, I personally believe it holds up against the more expensive, more well known brands across the board. The single barrel takes everything I love about Evan and refines it into one fine smooth whiskey.
Very smooth and flavorful
Very mild nice finish. Sit on the porch friendly
Solid and good.
Nice👌🏽
Huge bang for your buck.
Starts sweet with hints of vanilla and spice and finishes smoky and peppery. Solid bourbon for the money, but you won't mistake it for some of the more expensive single barrels. Great every day sipping spirit. I'd say it is comparable to Buffalo Trace.
Vanilla Spice, a nice change of pace!
I really enjoyed this. The taste was very smooth. I tried straight and with a splash of club soda. Both were very satisfying. I would definitely buy another bottle.
Best single barrel for the money
For the price it can't be beat. Well rounded flavor that is an excellent quick pick that will surely please at all levels. Could easily charge a lot more and still compete, so at this price, I'll give it an extra star.
There are times you don't want to drop a lot of coin for a solid & smooth bourbon. While bottles can have some slight differences in flavor profile due to lack of blending, each bottle I've consumed was pretty damn good! Great by itself and awesome for an Old-Fashion. I've also used to blend with a rye in a Manhattan with nice results.
Pretty good for a $30 bottle of bourbon. Less sweet than many bourbons with a smoky streak.
Load more reviews
Back
A Dram for Your Thoughts
Cancel