Price, Shipping & Taxes may vary by state and will be recalculated at checkout.
Authenticity Guaranteed
We guarantee every product we sell is authentic.
Free Shipping
Flaviar Members get free shipping on their orders.
Buyer Protection
Money-back guarantee if things go wrong.
Elijah Craig Smal Batch has been called "Best of the Best". We agree.

Heaven Hill Distillers is unique. They are one of the oldest and largest Bourbon distillers in the world, they have the second largest standing inventory of aging Bourbon, and they have grown to become the seventh largest supplier of spirits in the US. BUT … they are still family owned. In fact, they are the only family-owned production house left in Kentucky. God bless the Shapira family! The spirit brands owned and controlled by Heaven Hill includes Evan Williams, Elijah Craig, and their namesake Heaven Hill, and many dozens more.

If you are already a fan of Elijah Craig Bourbon — and who isn't — you might already know that the Small Batch product was released in early 2016 as a non-age-statement (NAS) replacement for the Elijah Craig 12 year old. Small Batch is a mix of genuine Elijah Craig aged between 8 to 12 years and blended to taste. Of course they did this to meet demand, and yes the "average age" is now a bit younger. But don't let the NAS slow you down. Seriously … it's delicious, 47% ABV, and in its two short years it has won double-gold medals and been named "Best of the Best" and "Best Bourbon" … twice.

SmartAss Corner
The humongous Heaven Hill warehouses look like like they are being swallowed by "The Thing." But the creeping black mildew climbing the sides of the buildings is "Baudoinia Compniacensis" — an alcohol-loving fungus common to distilleries, liquor warehouses, and bakeries that feeds on "the angels share" evaporating from the casks.



Category

Style

Region

Country

Alcohol

Distillery
Flavor Spiral™
About The Flavor Spiral
What does Elijah Craig Small Batch Bourbon taste like?

The Flavor Spiral™ shows the most common flavors that you'll taste in Elijah Craig Small Batch Bourbon and gives you a chance to have a taste of it before actually tasting it.

We invented Flavor Spiral™ here at Flaviar to get all your senses involved in tasting drinks and, frankly, because we think that classic tasting notes are boring.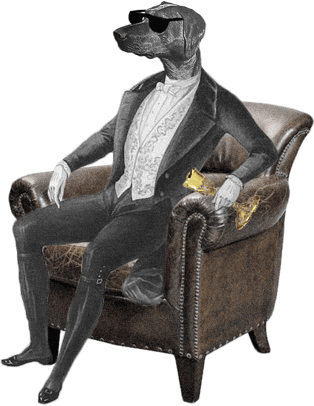 Dog Dogson's
Smartass
Corner
Bourbon was designated "The Official Spirit of America" by an Act of Congress signed by President Lyndon Baines Johnson.
Tasting Notes
Appearance / Color
Copper.
Nose / Aroma / Smell
Vanilla, orange zest, toffee, and a dash of mint.
Flavor / Taste / Palate
Rich with wood spice, nutmeg, and cinnamon toast.
Finish
Deeply layered and complex with a hint of mint at the end.
More drinks we think you'll like
Ratings & Reviews
When you open the bottle it has a very reminiscent of Jack Daniels. When you take a drink, you taste the difference. Much smoother with a more sweet taste. Love it!!
Better than many higher priced Bourbons. This stuff is excellent.
Best law priced Bourbon. Better than some priced twice as much. Love this stuff.
Very smooth
I liked the hints of tropical fruit that are hidden in the sweetness
Has become maybe my go to whisky for price/value/taste combo when looking for a sub $40 bottle
My go-to bourbon. Smooth, easy to drink. Good neat or in a cocktail. Price makes it a no-brainer. I haven't found such a quality bourbon for a low price.
had a family birthday party and I broke the Elijah craig for my son in laws and my self they liked it so well the whole bottle was drank before the night ended was a very smooth drink
Sweet with a hint of oak
Far and away, beyond a shadow of a doubt, the best bourbon you can buy in a store.
Great bourbon for the price. Extremely smooth, no burn at all. Flavor spiral is dead on. Would consider this as my every day go to. Splash of water does mellow the spice and separates the flavors.
Very Smooth with very little burn.
One of my favorite go to's, I really enjoy the caramel and subtle oak-ness.
This is a bourbon that I like, but don't love. It could be a daily-drinker. It has notes of caramel an oak.
Solid easy-drinking bourbon that's just complex enough with its great caramel sweetness flanked by a little oak. Neck and neck with Buffalo trace for best bang-for-your-buck bourbon in existence.
Amazing value, and a really lovely bourbon. Caramel and vanilla dominate, oak and sweetness follow, definitely some bite with the higher proof. A splash of water opens and mellows it beautifully.
full bodied and wonderful neat
Great quality at modest price. Finely crafted. Mash bill includes enough wheat to coax layers of toffee and caramel.
Solid bourbon, typical flavors and nose. Great value for the price.
Great every day bourbon. Could go back and forth with Four Roses as my go to, everyday bourbon.
Go to easy-sipping bourbon. Way more value than the price.
Great bourbon under $30.
Very smooth, very flavorful. Specific notes from a single barrel store pick: Eye: Golden Nose: Oak, caramel Palate: Brown sugar, spice, toffee, oak, leather Mouth feel: creamy Finish: medium
Love this bourbon! Hints of Carmel and spices. Smooth. I drink it neat, on the rocks and in my Manhattans! Only reason it's not a 10 is because it is a little expensive.
Good, neat or otherwise.
Its good and smooth but lacks depth or anything that stands out about it.
This one plays wells with a splash of cold filtered water and that's it ;)
Good classic bourbon. This bottle was a single barrel selection from a local liquor store, so may not be fully representative of the classic. Typical notes of caramel and vanilla, with a bit of a thin, grassy finish with a not of woodiness in the mid palate
I was pleasantly surprised! Nice Carmel aroma with a little smoky Oak flavor. Very smooth! Fantastic taste!
Love it. One of my go to's for years.
Good for the price
Nice staple caramel/vanilla nose, taste is dominated by oak, spice, and a third off-putting, acidic flavor that comes in behind and I can't quite place. Not my favorite.
Tried it for the first time last night. Wow, what a wonderful surprise. So smooth, no biting aftertaste, and a great finish. One of the best buys, period
slightly Smokey, great color, just the right amount of bite. Best of the whiskeys I have tried so far 1. Elihah Craig small batch 2. Four Roses single barrel 3. Dewar's 12
One of my standards! Always a great drink...
I love Heaven Hill products: Larceny, Rittenhouse, Pikeville, etc, but had never tried Elijah Craig. After finishing the bottle, I can honestly say it's another fine addition to the HH lineup, but when I compare it to Larceny, it falls short. Still worthwhile on its own, but grab Larceny for a few less $$.
A little sharp with the spicy, but mellows nicely with a splash of water.
Excellent bourbon. Great flavor, great taste.
Average. I bought this due to the nostalgia of the burnt barrels story.
Elijah Craig is my go to bourbon. After a long day easy to sip and worry about the next day..ha. Good easy drinking with little burn. All at a good price
Elijah Craig is my go to bourbon. Smooth and easy to relax with after a long day.
good but nothing special, moderately drinkable but forgettable
Great cheap small batch that is an easy everyday sipper
Love it. Very light on the palate. Great neat or on the rocks. My new favorite at the price point!
Great mixing bourbon.
I very much enjoyed it. Turkey has been my favorite over the years, but I think the Elijah has replaced it. I can't say I pay much attention to carmel, butter, etc. Mostly it's if I like it or not. I will try to start training my senses.
very easy on the tongue. a good on the rocks bourbon.
This was my go to bourbon until I'd did a blind taste test where this came near the bottom of the 8 I tried. Very mild nose/ neutral; oaky alcohol with mild spice and bite on back. Basic bourbon.
I have a second favorite! Picked up lots of caramel, butter, and vanilla in the nose. The taste is sweet, slightly spicy and vanilla. Light quick finish. I guess I have cheap taste as Wild Turkey 101 is my other favorite so far. I started this journey 3 weeks ago.
Great daily drinker
This is a very well made, classic bourbon in the vein of Buffalo Trace or Woodford Reserve. Great price, well balanced - tasted good neat and great in a Manhattan!
I bought this and Four Roses at the same time. I like this much better.
Caramel, vanilla, spice, fruit
Classic bourbon notes of vanilla and cherry. Excellent beginners bourbon.
Standard vanilla and caramel nose. One of the best value bourbons.
I don't know anything tasting herbs, or smoke or cinnamon, caramel or pepper or whatever. I do know when a neat shot of bourbon tastes very good. Elijah Craig Small Batch Bourbon is great tasting. I will order, again.
This is definitely drinkable, good flavor but just a tad more floral or herbal than I'd like.
This is just a good drinking bourbon. It goes down nice has good body and leaves a bit of a bite
Great bourbon for the price
Cinnamon and a smoky oak fill the palate. Caramel and pepper linger on the finish. Following the defeat of the British at the Battle of Yorktown during the American Revolutionary War, the territory west of the Appalachian mountains became known as Kentucky County. At the time, the territory was considered part of Virginia, and was overseen by a military governor named John J. Bowman. In order to encourage westward expansion, Virginia issued pioneers who agreed to settle in Kentucky County "corn writs," which granted the pioneers 60 acres of land if they agreed to settle in Kentucky and start farming corn. One year after the defeat of the British, a Baptist minister named Elijah Craig emigrated to Fayette County (today, a part of the State of Kentucky) and purchased 1,000 acres of land in a town named Lebanon. In 1789, Craig built a distillery on his farm and is credited with being the first person to mature bourbon in charred, oak casks, earning him the title "Father of Bourbon Whiskey." Elijah Craig Small Batch Kentucky Straight Bourbon Whiskey pays homage to Craig and his unique legacy. The bourbon is bottled from the marriage of fewer than 100 casks of maturing bourbon, each of which is rested in a Kentucky rickhouse for a minimum of a dozen years. 
This is a great tasting bourbon for the price. I was pleasantly surprised with my first bottle and plan to make this one a staple in my home bar.
Vanilla, caramel, brown sugar and a nice lift from spice. Excellent bang for the buck.
A great sipper. Nice pepper experience
One of my favorites. I love the fruit ( apple), vanilla, cinnamon and spice flavor. The oak finish is the perfect tie in for me. Definitely a new "go-to" for me.
Vanilla cream and a little spice. Thick smooth mouthfeel. 8 overall, but 10/10 for the price point, my favorite under $30 bottle so far.
Nose Caramel Cherry/dark fruit? Vanilla Taste oak caramel or brown sugar spice
Very smooth, neat, over ice, or as an old fashion
Just the right amount of spice and a crisp finish. My go-to bourbon and the one by which I judge all others.
One of my go to bourbons. Would definitely buy again. The 94 proof helps this bourbon stand out at this price range.
One of my go to bourbons. Would absolutely buy again. The 94 proof helps this bourbon especially at this price range.
Smooth bourbon, slight notes of woody and little spice.
Smooth Vanilla
A "budget" or "entry" bourbon, a solid bottle for the price and a good way to see if the Heaven Hill flavor profile is your thing.
My favorite. Smoothest I've found for the money.
Was great! Strongly considering the name "Elijah Craig" for my next child, be it male or female. 9 stars!
Nice spice smoke and leather.
First time for Elijah Craig. Liked it very much. A little less proof than Turkey, but had a little more bite. Liked and will order again at the price.
Honestly, not a fan. It tastes hotter than the proof and the flavors are hard to distinguish. I know I'm in the minority on this one, but it just isn't for me.
Aroma is therapeutic, then a reluctance to swallow because the taste is so good. Finally, the finish makes you think why didn't I swallow sooner. Hard to believe this experience for the price.
Very smooth and easy. Thoroughly enjoyed it!
To be honest was expecting more from the distillers at Heaven Hill however Elijah Craig Small Batch is still a solid bourbon..Nose-Wood/Oak Peppermint which is a unique flavor to experience on a nose Palate-Not incredibly complex which is where this bourbon loses me just obvious notes of oak Finish- Long.. hint of dark cherries overall not my favorite bourbon especially for a small batch but overall a pretty solid glass. 7.9/10
Probably the best small batch bourbon value around. Tastes great smooth vanilla notes and plenty bold especially neat. Love it!
Excellent flavor Elijah Craig would be a bargain at twice the price.
A little Sweet and Smooth, balanced with an ending spice. Oaky, vanilla and zest. Occasionally I'd get a weird steak or bad flavor that I didn't like. Other than that, I really enjoyed.
Great tast
Not so smooth a lot of kick
Great sipping whiskey
Decent utility bourbon.
I love this small batch....
This was the right balance of smooth a la Basil Hayden and spicy a la Four Roses. A good intermediate bourbon.
Loved this. A simple tasting turned into two glasses. Delicious.
Crisp, spicy, with a great finish. Loved it
Basic burboun that I send whiskey n00bs to try
Like it
Great standard bourbon
A mid-range, inoffensive bourbon that is mellower than most commercial brands. Some sweet, honeyish notes, but the overall nose and aftertaste is on the smoky fiery side. Not to the point of harsh. Don't mind it, but not a "wow."
Great bourbon! A little spicy at first but mellows out at the finish line. Not coined the father of bourbon for no reason.
One of my absolute favorites for sipping straight
Pretty complex for a relatively young bourbon. A little bit of corn, but also a good bit of spice and Carmel. Hints of oak, although I wouldn't categorize it as Woody. Overall, a great everyday bourbon. Could drink it every night. Similar to Buffalo Trace, although a half star below it probably.
Very smooth. Felt like butter on my tongue.
I really like this stuff. very easy drink. add ice and it is a great drink to sip while watching the telly
Citrus, slightly sweet, mellow, nice finish
Completely enjoyable, will definitely pick up another bottle!
Great for the price. Nice spice with a smooth finish
Smooth as honey
Very smooth! A great Bourbon for sipping with the guys, or a night out by the firepit!!
So smooth and warm and delicious. I love it. It's my absolute favorite.
I am unable to enjoy fall until I have a glass of Elijah Craig. One of the best Bourbons I have ever had.
Enjoyable especially for the price.
I'm just getting started on my Whiskey adventure. I enjoy the Elijah Craig. It's a touch strong and very drinkable.
You'd be hard pressed to find a better $25 bourbon. I'd say this, Weller reserve and maybe four roses in that class.
Not the best to drink neat but tastes good mixed.
A very affordable smooth bourbon with enough caramel and vanilla to enjoy it neat, with an ice cube, or a teaspoon of water.
Uninspiring, average, nothing distictive.
Fantastic flavor, rich and smooth to start with a wonderful finish. One of my favorites to drink neat. Feels great on the tongue. Will continue to keep stocked, especially at the price for this elixir.
Really delicious and smooth.
Good for old fashioneds and other bourbon cocktails.
Great caramel and oak. But not as much as Buffalo Trace or Eagle Rare.
Was not sweet enough.
A lot of mint and spice. Each sip becomes more pronounced.
Super cherry and intense flavor does have some heat going down
It's good, it was better as the 8yr before they mix it into a blend which ruined the flavor profile.
Love it. It's my favorite so far...;)
Slight spicey start, sweet finish
I was pleasantly surprised by this whiskey. I will definitely have more in the future.
One of my go to bourbons.
Good juice.
Heaven Hill distills some of my favorite bourbons, so it is somewhat insane that I had yet to try the Elijah Craig Small Batch that seems to be a well-regarded label. Thankfully, the long passed Reverend Elijah Craig, patron saint of the charred oak barrel (if you believe the legend), smiled down upon me and matched up a free shipping credit with an online retailer selling the ECSB for $5 less than the state minimum. A bona fide beverage blessing from the benevolent bishop of bourbon, I bled a bottle to the brim of a beaker, breathed in a beautiful bouquet, and binged Bardstown booze. The nose is classic bourbon through and through with creamy vanilla, bruleed caramel, and toasted oak, not to mention the faintest hints of chocolate and coffee. A light and fairly dry mouthfeel brings with it a palate that is sweet upfront with the taste of candied apples. A surprising cinnamon tingle begins quickly, and on the way down the sip heats up into a beautiful black pepper warmth. The finish is long with oak, leather, and tobacco dominating and mint lifting everything for a refreshing end. It would be a lie to say this is my favorite of the Heaven Hill labels, but this is still a very good bourbon, and when you consider the outstanding quality to price ratio this is one to add to your collection for sure. Sip it neat or use it as a mixer, this bourbon can play any position.
Very smooth and complex. I've normally only drank Irish whiskey or JD. IM new to bourbon and I'm extremely holly with my first bottle choice. EJ small batch is very enjoyable and goes great paired with a fine cigar
This is a solid, solid bourbon for the price. Great first taste of caramel, vanilla, and oak. Changes to a nice spicey, charred oak that continues to a surprisingly long finish. Great everyday drinker!
Buttery caramel warm finish, long savory finish,this is kinda perfect bourbon for me I think
Not my favorite neat, but served up or as a mixer it's wonderful (especially with hot tea)
8.5
Had a vanilla hint smooth
Great daily drinker. Opens up well and surprises you with the finish.
Sweet and hot, with a taste of red cherries and sweet spice on the nose. The palate and finish move towards a leathery taste and the heat lasts. A good sipper, especially on the rocks.
Simple easy drinking. Very sweet with honey, molasses
Smooth
Another of my favorite bourbons, the nose on this one is almost better than the drink itself. So delicious to smell, and to drink.
Color is dark amber. Nose is initially sweet, with notes of oak and toffee. First sip is a fruity note, then transitions to baking spices that linger for some time. Additional sips reveal notes of vanilla. Overall this is a solid Bourbon for the price point, but not the Double Gold Winning flavor I expected. For the price though, I can't complain.
Another for the bar, now my go to for bourbon.
Dont get the hype. This is not good
Michael you are spot on!!! I originally chalked it up to a one off bad bottle but after 3 attempts??? NO MORE
Good sipper, better on the rocks.
Love this bourbon. Simple yet complex. Full flavor and easy to drink. A staple of my bar.
One of my go to Bourbons. Packs a punch and spice worthy of a few sips.
Good basic bourbon. Would like to try it at cask strength.
good stuff. My daughter is the bourbon drinker of the family. I got her this one. she likes it a lot. good bourbon good price.
Excellent
Solid bourbon for the price
The Carmel Flavor is amazing
I like the small batch bourbons. I was surprised at how much I enjoyed this for such an affordable bottle. Smooth finish and I could taste the different flavor notes in each sip.
Easy to drink, deeper flavors than one might think.
Very smooth, not a lot of heat, extremely good bourbon.
average at best
No where near the 12yr version it replaced and I bought mine from work (best big box store in the nation) for darn good price BUT the BURN... the alcohol is way to present in both aromatics and taste. I can handle barrel strength power but this is one crazy bottle that is not barrel strength at all, just regular proofed. Did I get a bad one? I might buy 1 more to verify.
Nice balance but too much burn.
Very smooth. A great sipping bourbon with a little extra kick.
Great value. Go to everyday drinker.
Spicy caramel, smoothed out with vanilla and a hint of oak. One of my favorite inexpensive bourbons.
Easy drinker. Good buy for the price point.
Nice product for the price, will purchase again,
Smooth for the price.
not a fan of the flavor
Very smooth, good on the palette, will buy it again
Love this! Elijah was my first whiskey I tasted and it still rates as my favorite for the great balance of taste, drinkability, price and availability.
On the nose this has a sweet smell with hints of wood hidden throughout. This is a relatively sweet bourbon with a nice complexity and has a medium finish. Was surprised at the proof on this one. Add a couple drops of water and the peppery spice comes to the forefront which might not be for everyone, but just proves the complexity of this whiskey. Cannot beat the bang for the buck here.
I bought the small batch 12 yr aged from my local liquor store. It's been about a year since I had a decent priced Bourbon and this kicked my ass, taste wise.
Gentle sipper. Very calming and approachable woody oak and light caramel.
great bourbon
Best of the best
For the price point, it is smooth and easy on the palate. It has a slightly sweet finish.
If you want a smooth bourbon that's a little sweet, you can't beat this for the price. One of the best bourbons you can get for under $40
Sweet, smooth and strong.
Glad I bought it. I drink it on the rocks with a splash of h2o and it's perfect. I'll probably always keep a bottle on the shelf. Great price
Not my cup of tea
Good bourbon for the price. Would buy it again.
Amazingly smooth with initial caramel tones and oak tones
I like to use this one for sipping and mixing
This is my bourbon of choice. Excellence in a bottle without killing the budget. Would still be worth it at $50/bottle.
A great bourbon for beginners like Makers Mark but lacks sophistication.
Sweet vanilla
Good sipping bourbon. Had a small bite.
Bit too intense for my taste. Have tried neat, with a splash of water and on ice. Continues to have an intense burn on the finish that I'm not a fan of. Much prefer the flavor profile of Knob Creek, Eagle Rare or Buffalo Trace in same $ range, but no so much burn. This one is very average to my taste at this time.
Would put up against any out there, at $29 a bottle absolute steal
Good, fairly priced Bourbon for sipping or mixing.
One of my absolute favorites for sipping neat- dripping with caramel & vanilla, and the perfect balance of sweet & heat. Doesn't hurt that it's about $30/bottle.
Very nice, oaky bourbon.
my hands down favorite
Awesome is all that can be said about this
This is my daily dram. Consistently good with any dinner.
Love it
Good bourbon. Smooth and sweet.
Great go to widely available bourbon. Amazing value.
Good flavor and not too warm, just enough of the Kentucky hug.
I liked it, strong but smooth
The combination of easy drinking, availability at local drug or grocery stores, and the excellent price make this a great bargain option for me. Everything you want from a Bourbon, including the ability to actually find and buy it! High Marks.
Elijah is one of my go to bourbon for my old fashion. Not only is it good on the rocks it mixes very well.
Love it
Very smooth bourbon.
Smooth, goes down easy. Very nice after taste. Good flavor
Full bodied whiskey with oaky caramel flavors very robust and burns the back of the tongue slightly but the thickness and flavor make up for it
Not great
With all the hype, I was expecting something better. It was okay, but I think Buffalo Trace and Eagle Rare are better.
Really good - balanced just all around good Greg a bottle excellent value
I find these locally around the $22 price range and it is a great drinker, great for not emptying your wallet also
What a wonderful drink. Sweet. Lightly smokey and Salty butterscotch. Must have on hand bourbon.
Great quality for the price. My all time favorite. I prefer it neat, but it makes a good old fashioned too.
If you like your bourbon on the oaky-side, EC will be your go-to bourbon. At the $30 price range, I challenge you to find a better value. Better yet, many stores pick private barrels which gets you the single barrel experience, making EC a no-brainer. Grab one and let me know what you think.
Ideal bourbon for convincing a friend to stop pouring Coke in his bourbon. Great bang for your buck.
Great go to for sip or mix
This is a great value bourbon, one of my favorites to keep around the house without breaking the bank.
Favorite bourbon, best for price by far
Very good. Flavorful and smooth.
Definitely smell the toffee up front. Very smooth and sweet at the beginning, with spiciness on the back end followed by a little smoke.
This is a great smooth bourbon. Definitely one to try.
Smooth. Slightly spicy finish.
For the price, one of the best.
A bit on the sweeter side for me, but less than JD. For the cost it is a decent sipping whiskey. For the value of E.C. I gave it 7 stars
Awesome flavor and depth. I like this neat or with a little herbal bitters.
Very underrated, a great buy. Smooth, pleasing bite, I taste cinnamon more in this bourbon than most, a light sweet cinnamon like a cinnamon roll with some caramel.
Smooth and slightly sweet, but not overwhelming. Enjoyed it very much.
Smooth Bourbon, a Cart Topper!
One of my favorites
9 for the taste at that price. Wow!
i love it and its smooth
One fine bourbon.
Smooth and light
Caramel, vanilla
Drinkable with surprisingly good taste. Rich but not thick and oaky
Love it
Smooth nice spice on the end
Over priced for the taste, OK on it's own, maybe buy again
Soft, delicious.
Tried at Smoke and Barrel.
Pairs well with a good cigar. Tastes pleasant sweet and a sight finish of marshmallow
This is not even close to the 12 year and overpriced now. I still am nursing a case of 12 yr I put back. I would rather drink Larceny for $25.
Mediocre.
I bought this as a Father's Day gift for my husband and he loved it! He said it was very smooth with a hint of spice. A great drink for sitting back and relaxing while watching the game!
Extremely smooth. A great bourbon to end the day with!
Smooooth good Flaviar it's a keeper
Great every day drink
Super smooth and buttery with hint of spicy smokiness finish. LOVE it
Fabulous bourbon!! Although I do miss the 12 year and wish they would bring it back.
This is one of my 2 favorite bourbons. The other is Evan Williams Single Barrel, EC's sister bourbon! It just depends on my mood, as to which I prefer on any given day!
Load more reviews
Back
A Dram for Your Thoughts
Cancel