Shipping is expected to start within a week.

Price, Shipping & Taxes may vary by state and will be recalculated at checkout.
Authenticity Guaranteed
We guarantee every product we sell is authentic.
Free Shipping
Flaviar Members get free shipping on their orders.
Buyer Protection
Money-back guarantee if things go wrong.
Shakmat — a hidden gem of flavor and tradition.
Shakmat
(or shakhmat) is the Armenian word for
Chess
. But our Shakmat is so much more than a game. It is a symbol.
A symbol of life, persistence, patience, and wisdom
of a people that do not fall, even when held in check.
Shakmat 23YO is
a
premium brandy
originating from the birthplace of winemaking. It is an embodiment of Armenia's two national treasures — Chess and Konyak. The time has come for Armenian brandy to reclaim its rightful place on the World Spirits map.
"Every decision we made, from the selection of grape varieties, distillation techniques, distillates and the final blend, was to ensure
Shakmat
is a refined, extraordinary Spirit which preserves the DNA of an authentic Armenian brandy. Creating Shakmat required a lot of planning, a few sacrifices and just like in a passionate chess game, some strategic moves. We made the right ones at the right time and now we're inviting YOU to be the judge of the gameplay."
— Grisa & Jugo, Flaviar founders

To find out more visit: shakmatbrandy.com
Category

Style

Country

Alcohol

Age

Maturation
Flavor Spiral™
About The Flavor Spiral
What does Shakmat 23 Year Old taste like?

The Flavor Spiral™ shows the most common flavors that you'll taste in Shakmat 23 Year Old and gives you a chance to have a taste of it before actually tasting it.

We invented Flavor Spiral™ here at Flaviar to get all your senses involved in tasting drinks and, frankly, because we think that classic tasting notes are boring.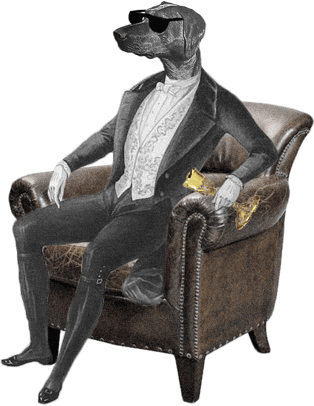 Dog Dogson's
Smartass
Corner
Brandies can help digestion, so they are perfect after meals, they were and are still considered as medicine.
Tasting Notes
Shakmat offers an abundance of exciting flavors including dried fruits (plums, raisins), walnuts, cloves, tobacco, molasses, vanilla, oak, and a bit of black pepper. It takes a well-known and loved flavor profile and elevates it.
More drinks we think you'll like
Ratings & Reviews
Very smooth, taste of dried fruit (raisins and plums). Finishes with a little spice. Perfect, Out of this world brandy. Armenians have a world class brandy.
Very raisany and has a hint of a hard alcohol taste. Compared to a similar brandy, it is much smoother. Worth having in the collection though.
Rich, smooth, almost creamy, oaky vanilla, peppery spice, dried dark fruits, nicely sweet
A very rich, deep brandy-- almost like a Scotch.
Absolutely the best
Absolutely the best!!
Initially goes down strong but within seconds it settles so smooth! Great!
I've always considered myself to be a scotch man, but I bought a dram of Shakmat after sampling it in Flaviar's "Bend I Like Brandy" tasting box. It has become my favorite after-dinner drink. I accidentally finished the bottle off tonight and will order more because it's dangerously smooth and slightly sweet without being overpoweringly so. I like the slightly spicy, tobacco finish too. It's really good.
Armenian has a smash hit.
Smooth, but just not my taste profile.
Smooth flavor, a little spice and the tobacco undertone make this a unique drinking experience. Worth every penny.
Goes down strong then gets nice and smooth!
very rich, very mellow. there's a sweetness that coats your mouth without being cloying, and warmth from spice and nutty flavors. perfect at the end of a rich meal or a long week.
Rich, complex, smooth, really enjoyed!
Amazing. Strong raisin flavor in the nose, very smooth, gentle spice in the finish. Very good change of pace for this whiskey drinker.
Batch #2 is a very good, intense, Armenian Brandy that has an aromatic birth with notes of dried fruits, nuts & spices; a rich & nutty life adds notes of plum, raisin dark cherry, almond & walnut; that leads to a spicy death of medium length with notes of clove, tobacco, molasses, vanilla, oak & a hint of black pepper.
For the money you can do better.
Terrible flavor. Not worth the money.
Best kognak I've had and I'm Armenian!
Stunningly good. Compares with some of the best cognacs and Armagnacs. Sweet and very tasteful.
For what you pay for it's a bargain. To me this is better than Hennessy XO. The product is lighter and cleaner tasting. There is no hangover the following day. This Armenian brandy is on another level.
Deep rich smooth and fruity. Love it!
Delicious
Smooth, sweet and tasty. A crowd pleaser. I prefer more aggressive taste profiles, and this lacks a little forcefulness for me, but what's here is very appealing, and it's been a frequent after-dinner choice lately.
Simply smooth and amazing! Loved it and ordered 7 more.
Absolutely positively the smoothest alcohol I have ever had. I love Cognac and whiskey, but especially brandy from the Motherland. Truly worth ever single cent. Will be buying this for the life of its production and then some. Thank you Alexis and thank you Flaviar for killing it!
One of my most favorite brandy's. The clove and vanilla finish make this a smooth and easy drink. For anyone looking to find a new distinct flavor.
Smooth dry brandy. Best of grapes.
very enjoyable... my first exposure to brandy.
I grew up drinking Brandy in Wisconsin. This is the first time I've had Armenian Brandy, and it was awesome! Very smooth and mellow. Delicious neat.
Outstanding
Other-worldly. Soft as mink and laced with sweet figs, raisins, light wood, some herb I can't place. I think this is my favorite sipper ever. I love Armanac as a peak brandy experience, but this is different, and better, in both degree and kind. I give it a 9 only because you always have to leave headroom.
Smooth and delicious--maybe just a tad sweet for my tastes but very drinkable.
Smoother than a baby's behind!
Much better than expected. I have had friends that don't ever drink Brandy try this - and they loved it.
I'm not a brandy person, but this has changed my view completely! I can't wait until it is once again available.
Just awesome. Smooth with hints of dark cherry, vanilla, and almond flows through the gentle warmth of a fine brandy.
Real smooth
Smooth and easy drinking
Absolute disappointment. Thin, no depth, no flavour.
Smooth and rich in flavor!
A delicious and well balanced brandy.
Prunes. Easy drinking. Not enough strength in the nose. Doesn't beat out a Hennessy XO for me.
It was vary good but not worth the wait of 3 months to get it!!!!
I must admit, that I do not have a ton of experience with brandy, but I found this to be smooth and approachable with nice layers of fruit that linger. A relaxing and satisfying selection.
...it's very good. A needed change from the traditional cognac.
Absolutely love this drink... my wife who really is not into the hard liquor (she is a wine nut), went out and bought a special brandy sniffer glass because of this brandy. We enjoy a glass together 1 night a week just to make it last!!
What an amazing drink. This is a top of the line brandy that was phenomenal experienced neat. Beautiful amber color and long thick legs open to a rich nose, full of deep brown sugar, caramel, and hints of vanilla. I could not get enough of the smell of this dram. Light on the tongue with more brown sugar, oak, and a pleasant bite. Finish lingers log enough to leave you wanting more. Make no mistake, this is a top of the line brandy. Every day waiting for this was worth every minute.
I enjoyed it a lot and featured it on my podcast Lawyers on the Rocks. I tried it in a rocks glass with a big cube first, and must admit that this drink is much better served in a snifter sans big cube which allows for its flavor to shine through. If you want to hear the rest of our review, tasting notes and some legal humor I copied the link below. https://play.google.com/music/m/Doqeefv52hhacdfrmw5lb6azpbi?t=24_Shakmat_23_year_old_Armenian_Brandy_-_Lawyers_on_the_Rocks_podcast
Astonishing. Having only been lukewarm on cognac in the past, I was surprised to have this rocket to the top of my evening tipple preferences. Dried fruit notes in the nose preface a delicious sweetness with hints of vanilla, nut, fig and date. Absolutely loved this bottle.
Loved this one a bunch
The best Brandy I have ever had!!!! Is this available to purchase again 👍👍👍👍👍?
Not bad. I say that because it's a 23 year aged bottle. Other than that the Old Forester was better for the price.
It was a BIG HIT with my Armenian friends! Big 85th Birthday Party I took it to and we all enjoyed toasting with SHAKMAT!!!
While I haven't tasted it, the individual I gifted it to said it was absolutely delicious!
Excellent smooth flavorful and does not disappoint!! Definitely a Must try !!
Great brandy! Very unique and strong taste.
Amazingly Good! I was surprised! The taste, the aroma , the smoothness, I recommend Shakmat to all my friends.
Better then I expected!
Spicey, on the sweeter side, smooth, and hints of almond, vanilla. I think it would be excellent in a Brandy Alexander.
Loved It! The taste, the aroma , even the name of it is amazing. It is the epitome of what Armenian brandy should taste! I myself being 1st generation Armenian American ( my parents are immigrants from Armenia) have to say I take great pride in what Alex Ohanian has created in this majestic drink! He has put Armenia on the map for having world class brandy ! I ordered 2 bottles and plan to order more! Ani
Love it.
I'll keep this short... it's great for the price, and something different compared to other Armenian brandies. I simply find Shakmat to be unique in terms of how it was made.
Excellent brandy
I like it very much however I don't love it. I find Nairi 20 and Vaspoorakan 18 much smoother. Let me know if you can get those. There is too strong an alcohol taste on the nose and the palate for a 23 year old brandy. However, having said that, it's still very good and priced appropriately compared to French brandy
Excellent choice. Tastes as good if not better than some of the XO cognacs double the price
Disappointed. Had somewhat of a prune taste. I did not pick up any subtle flavors. Short finish. Shared it with friends & no one wanted seconds.
The sweet aroma of grapes pleasantly fills your nostrils whereas you can almost taste it before it hits your pallet. It's dark, crisp color I feel enhances it's flavor and smoothness. The taste...outstanding! I shared with a couple of close friends and put the remainder of this elegant cognac away for me only. I am sure to order another bottle once I've secretly finished this one. I agree with Arthur's recommendation to name it "Shakmat, Velvet Edition.
Worth every penny. One of the best drinks to sip on after work and with good friends. Its also a party favorite. It was a hit. Perfect 10.
I am going to give Shakmat 9 stars just because it stayed true to it's roots by using all the old school/indigenous ingredients / grapes like garnan demak. For $110 you are getting far better cognac than some of these main stream brands such as: Louis XIII. My recommendation would be to make the next batch a true 23 year old and call it: Shakmat, Velvet Edition (for smoothness) and also reduce the sugar by 25%, it was a bit too sweet to be factual. Hope this helps ya'll.
Very amazing stuff!!
It's strong and full of flavor.
Really beautiful on the nose with raisins, caramel and chocolate. After such a good start I expected it to be rich and appealing on the palate. Unfortunately promise didn't materialize. Taste is quite disappointing and dull. Finish disappear too quickly. Hope it's just a bad day. Definitely I will give it another try as I really love the aroma.
Loved it. Don't know much about Brandy, but the taste and aromas are amazing. Will definitely repeat.
Not as smooth as others, but interesting flavors
Tasty
I really wanted to give this a higher rating. After the long wait, then trying this in 3 different sittings, it is just good. Not great, but quite good. The nose is a mix of caramel, toasted walnuts, heavy syrup, and alcohol! Too much alcohol, in fact, for an 80 proof brandy. I can't figure out why a 40% spirit has so much alcohol burn. On the palate I picked up strong and exceedingly pleasant flavors of walnut, dried figs, dates, dark brown sugar, and more alcohol! The finish is short to medium, but the mouth feel while sipping it is velvety and luxurious. I just wish something could be done about the bitterness of the alcohol. It really takes away from what might otherwise be a really pleasant drinking experience.
This is incredible. Take most of the things I love about an aged, sipping rum, marry it with the few things I like about cognac (haven't yet found one that I like enough to buy, but I recognize characteristics I like), and then top it off with what I love about grappa, and you have Shakmat. I will keep this among my top 5 *must* have staples on my bar (the ones I go to for solace when life is kicking me in the kidneys). Pusser's Nelson's Blood, Casamigos Black, Whistlepig Rye, and Laphroaig Quarter Cask are the select few it will join. (P.S. Shant's review nailed it with the plum and prunes...well done, as I couldn't identify what, exactly, Shakmat was triggering for me!)
As an Armenian, I can say with full confidence that this is the best Brandy (cognac) since Moesha. Initially smooth and finishes with a warm, lingering, and tantalizing kick. Exquisite, prominent plum profile throughout the drinking experience with a pleasant nutty aroma. Damn, didn't think I would like prunes. Check and mate. (Batch no. 1:2400)
The flavor wheel is really accurate for this one. Rich and complex with dominant notes of raisin, earth, cloves, and black pepper. This is definitely not subtle and not your typical warm, liquid carmel, french cognac but intriguing and very drinkable nonetheless. You can tell that lots of care, thought, and expertise went into it. Definitely worth the wait.
complex , lively , a touch of sweetness , spice.
Well. A bit overpriced for the result. Not bad at all.
While I understand the concept of "crafted" liquor, the guy in this story would have been a very young man if he started making this 23 years ago... where are the notes on the base spirit? What exactly was aged for 23 years, and how much of what has been done since then is new? Where - in other words - did the sourced 23 year old brandy come from?
Shakmat is a blend of different brandies that were sourced from multiple Armenian distilleries and cellars, but we cannot disclose the sources due to contractual obligations. The brandies used in the blend were 20-25 year old with an average of 23 years and not a single drop of a young or unaged brandy was used in the blend. It took us more than a year of developing, blending and tasting until Shakmat was ready. You can read more about the process here: shakmatbrandy.com
I would love to try it. Before I buy it. The concept, the story, the flavor profile are all very interesting but to buy a whole bottle before trying it is a preposterous concept. I, and I believe many more Flaviar community members, would be willing to buy more of the special, unique alcohols developed by Flaviar if we could first try, or even pay to purchase small samples of the various exclusive spirits that Flaviar offers.
That's exactly why I joined this club! To have the opportunity to try before I buy...
Agree👍
I agree also!!
Requesting this made available as a membership sampling. Thank you!
so smooth
If it doesn't ship until late December, how would you know that?
👍🏻
Load more reviews
Back
A Dram for Your Thoughts
Cancel