There are three different qualities of Cognac recognized by law: V.S., V.S.O.P., and X.O. (the names are in English, because the Cognac trade was originally developed by English speakers). XO or Napoleon means Extra Old, aged at least six years - there are actually even plans to change the minimum age requirement for XO Cognac to ten years.

Some Cognacs are even called Extra Cognac. They aren't aged any longer than XO, but it means they're really speacial in some way.

Like Cru, producer, price, and everything else that goes into a Cognac age doesn't necessarily mean you'll like it. It just means that it's legally certified to have been aged in oak for that amount of time. There are excellent Cognacs at every level - just trust your personal taste and keep exploring.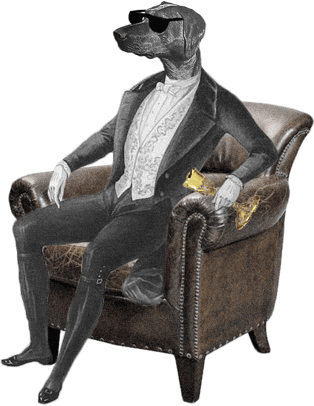 Dog Dogson's
Smartass
Corner
Rancio is a highly desirable nutty flavour normally found only in extra-aged fortified wines (Port, Sherry, Madeira, Marsala …) and fruit-based spirits: Cognacs, Calvados, and Armagnac. It appears in Cognac after roughly 10 years of ageing in oak casks, becoming even more intense as it ages.
Most Popular in Cognac XO