Price, Shipping & Taxes may vary by state and will be recalculated at checkout.
Authenticity Guaranteed
We guarantee every product we sell is authentic.
Free Shipping
Flaviar Members get free shipping on their orders.
Buyer Protection
Money-back guarantee if things go wrong.
Smooth as the BABY's bottom and it hits like a bolt out of the BLUE.

You just have to love the charming, independent, and rebellious spirit of Texas. Balcones Distilling is based in Waco — just about halfway between Dallas and Austin. Texas is a big state, and they like everything big… big steaks, big trucks, big hats, and big flavors. Balcones is still a small distillery, but it is filled with big ideas.

They hand-make a range of Whiskies, Rums, and a few mysterious fiddly things, all of which are unabashedly crafted with the BIG flavors they love. But just because these Texas Spirits stand up and yell "Yee-Haw!" doesn't mean that they don't have the serious craftsmanship and quality you get in the big fancy capitals of the world. These Spirits are top notch, and they carry multiple awards to prove it.

Balcones Distillery keeps on cranking out some of the coolest new products with a healthy dose of Texas independence and good 'ol American tryhard Spirit. Their Baby Blue Corn Whisky is another shining example.

Turns out, roasted blue corn makes GREAT Whisky with a buttery, nutty texture. And the critics LOVE the stuff! It's a Texas Whisky rock star — awards everywhere, ovation from fans, groupies in the backstage and the volume cranked up to 11. Rock on!



Category

Style

Region

Country

Alcohol

Distillery

Age
Flavor Spiral™
About The Flavor Spiral
What does Balcones Baby Blue Corn Whisky taste like?

The Flavor Spiral™ shows the most common flavors that you'll taste in Balcones Baby Blue Corn Whisky and gives you a chance to have a taste of it before actually tasting it.

We invented Flavor Spiral™ here at Flaviar to get all your senses involved in tasting drinks and, frankly, because we think that classic tasting notes are boring.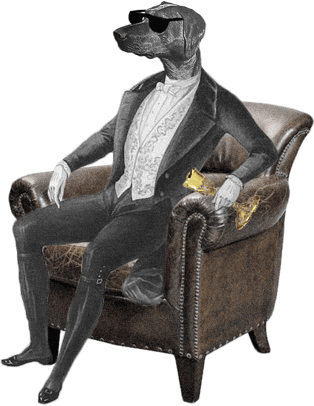 Dog Dogson's
Smartass
Corner
Rye Whiskey is made from mash that is at least 51 per cent rye. The grain gives rye Whiskey its spicy, sometimes peppery, and bitter flavor. Rye was a big seller before Prohibition. After decades in obscurity, it's fashionable again. George Washington distilled rye Whiskey at Mount Vernon.
Tasting Notes
Appearance / Color
Rich mahogany
Nose / Aroma / Smell
Cracker Jacks, melted butter, nutmeg, and raw chocolate.
Flavor / Taste / Palate
Exotic fruits, spun butter-toffee, and Ancho Chipotle peppers.
Finish
Long and mellow, with cedarwood, leather, and bell peppers.
More drinks we think you'll like
Ratings & Reviews
Very buttery but packs a punch in the back end.
God awful whiskey.
it's good, initially it has a bit of a bite.
A very interesting experience. I was never able to pick up and oak smell or flavor which I can always do with whiskey. Rather this had a roasted corn with butter flavor and smell to it. Enjoyable. Made for an interesting mixer.
It's corn whiskey that's for sure.
It was awesome
Love it.
Nose of sweet corn and dry grass. Mouth a bit strong (its 46%) with dry grass / hay and something sugary like rum. Smooth finish of hay, corn tortilla, and pineapples. I love this because of the corn and pineapple notes which is easy to pair with summer time food.
Great in the nose (buttery) through the taste ( Chipotle pepper) and then a long finish. Love the last burn!!
I don't think I will buy this one again. I found it hard to drink.
Smooth taste, love the slight burn on the way down. Wish it was a little more smokey.
The first time trying this brand - very smooth and enjoyed it with friends.
Wasn't sure what to expect with this but in all honesty it wasn't that bad. Still undecided if i get it again but it is a unique experience.
Wasnt sure what to expect when I received this. I was however pleasantly surprised. Try it both neat and on the rocks as the taste profile will change slightly. This is worth giving a try dispute some of the negative comments
Great flavor but a bit of aftertaste.
Little too smokey for my liking, but a good base.
I don't get much of an aroma from this one. It has a strong flavor to it that finishes pretty spicy if you like that sort of thing. For me I will have to use it for a mixer.
Unique but definitely delivered
pretty good in an old fashioned and on the rocks
Overwhelming can't get past the spice / pepper notes .
Strong candy corn smell. The flavor is more of the same but not as pronounced with a bit of a musty/dusty note. This is good although I wish the flavors weren't as muted. Could use some more time aging I think
Everyone has different sense of taste and smell to me is smelled like fermenting mash which is fine when visiting a distillery and although smooth tasted the same.
Surprisingly smooth and very drinkable, either straight or on the rocks!
Sweet finish, reminds me of "James Beam" with a better last neat.
Take fist sip not what I was expecting very light but with a coffee dark chocolate finish
I think I like it. But the smell is a little interesting. Kind of like a tortilla chip.
Smooth, great aroma, a hint of sweet. I enjoyed very much.
I liked this one a lot. On the nose, definitely butter and a very slight Woody scent. On the palate, butter, lots of corn and dark chocolate. Not a bad combination overall. I was expecting more sweetness but was pleasantly surprised that it was not.
Smooth finish, but difficult to get through the first half of the sip.
Very smooth with great aroma.
Great nose, good flavor, smooth finish.
Love the taste
nice soft sort of toasted vanilla nose, almost a whisky version of the old Good Humor Toasted Almond pop aroma; better as it enters tongue and palate than as it lingers,; more tingling than smooth and thinner than expected--better neat than on the rocks, though I imagine its nuttiness would stand up well in an Cowboy Coffee variation on Irish Coffee
I read several terrible reviews of the product and I don't see the problem. My wife and I tried it and we were both impressed. Heavy notes of almost butterscotch and a great taste neat.
I really enjoyed this! nice buttery nose to it and it was very smooth yet interesting. You have to go into this with the perception that it is SUPPOSED to taste different than Kentucky Whiskey. Texas whiskey is purposefully a different, so expect that.
I have syphoned high-test gas that had better tasting notes than baby blue. I really wanted to like it, but it tastes young and harsh. Go ahead and mix it with a coke to cover it up and get your money's worth.
Horrible. Tastes like sweat.
The first thing you smell is a sweet butter smell. I wouldn't consider this smooth. Tried it neat and on ice. Recommend to be drank straight.
I was looking forward to the experimental corn. This is not something I can drink neat or on ice. I can tolerate it in a mint julep (heavy on the mint and a tad more cane sugar. I cannot recommend this . For my palate, it tasted like oily burnt popcorn.
I was really looking forward to trying this blue corn whisky, but I was thoroughly disappointed. I found it to be nearly undrinkable, and when I mixed it with Coke it didn't get much better...
Great for Manhattans!
Very smooth and flavorful
Nice drink, love the sweet taste of the corn and the smokiness. Not sure if it is worth the money. Have had much nicer drinks. Would be a good bourbon at about $30.
The initial mouth feel is intriguing, flavors are distinct, and come one after another. Finish is end quickly without a lingering aftertaste. Definitely a good sipping whiskey. Best straight w/0 water.
Interesting flavor, not my favorite but grew on me over time.
I didn't fall in love at first sip, but it went down smooth over ice.
Don't taste chocolate but for sure corn and roasted of course different tastes for everyone but for sure like the Smokey taste to it
It was just okay. A little harsher right at the beginning for my taste, but a decent American whiskey nonetheless
Good everyday sipping whiskey. Not as sweet as some corn whiskeys I have had.
Not a fan at all.
It's a very very fine spirit, very appealing to everyone on the market.
very smooth to drink straight and would not waste on a mixed drink but would be very good if mixed
Buttery and warm
Weird, weird thing. I'm sure somebody out there likes it, but not me. The nose started off with notes of wet dog fur, and after the first 2-3 pours turned into something like a rotten watermelon (sweet, musty, malty, sour). Never had anything that weird. The taste was mostly like candy corn mixed with moldy cheese. I did my best to finish the bottle, but still ended up pouring the last 15% of it down the drain. It puzzles me how a distillery that created great things like Single Malt and Brimstone has pumped out this mutant. Never gonna get this again.
Sweet on the nose, smooth at first taste, warming finish. Can definitely taste a difference from the use of blue corn. Buttered caramel corn would be a good descriptor.
Very earthy with a strong scent of corn.
A small step above moonshine. Probably should put that back in the barrel for another year or two.
Interesting taste, can taste the butter in the flavor spiral
Nothing to get excited about! Quite disappointed overall.
Usually not one to sense all the flavors but the buttery start to this was delicious but the chipotle pepper taste in the middle made us wonder "what was that?" but then the finish was nice and smooth. Quite an interesting drink!
A beautiful caramel smell from the bottle. Nice spicy taste at the beginning with a very good finish. Added a few drops of water takes some of the spice away and makes it much more smoother. I like this one.
Gave this several chances and can't get over that Tequila taste. Not sure if that's intended, the way it supposed to be or I had unlucky bottle - seems like others have it, too. Was really excited to try this but unless you like some tequila bitterness in your whiskey, would recommend avoiding this.
I had a bourbon friend over (also a member) and we both tasted at the same time with the same reaction...that's awful. So bad, we poured it out and had something else. Definitely not a fan and Flaviar should not be offering it as a "favorite". Complained to Flaviar and their response was disappointing at best. No longer a fan of Flaviar.
Like it. Strong after taste. Smooth
Very smooth, nutty, and a subtle corn flavor at the end. Very enjoyable.
It's not bad, definitely different from other American Whiskeys. There are times the Tequila really comes out in the palate and finish which I don't particularly like.
I liked it and thought it had a higher sweetness than normal. But really liked the flavor
I don't love it, I don't hate it. You can taste the corn up front but overall I don't think it has a lot of character. But I think that is the type of whiskey it is.
It's like a Chardonnay whiskey. Very buttery, doesn't taste like "typical" bourbon. However, once I know what to expect when drinking it, I can appreciate it's unique flavor. Not a go to pour.
Too sweet for me.
Nose is very strange and not very good. Whisky itself is very sweet. Not terrible on ice but not worth getting again.
Starts with a sweet corn flavor that is nice and smooth but then the smoky leather kicks in midway through and is not quite as overpowering as the Balcones pot distilled. It finishes with a bit of spice with moderate linger. The leather flavor makes it difficult for those other flavors mentioned in the flavor spiral to come through. Does not sit well with my palate.
Starts with sweet corn flavor and is relatively smooth but then you get that smoky leather flavor that is not quite as strong as the Balcones pot distilled. Finishes with a little bit of spice and moderate linger. I can't get past that leathery flavor, does not quite sit well with my palate.
As a not-so-sophisticated Whiskey analyzer...I am enjoying this whiskey. It's easy to drink and has a pleasant character.
This is a very interesting, unique sip! On the nose it's pure caramel corn, with movie popcorn butter and dusted baking chocolate slathered on it. On the palate, it's more of that, with a viscous mouthfeel (which I really like), secondary notes of wild berries and roasted cacao beans. The finish is where things don't quite hold up. The bite has a slight sourness to it that masks the expectations delivered by the nose and palate. It's a warm finish, but slightly metallic. By no means does the finish ruin things, it just drops this whiskey from a 9 to a 7 for me.
Decent smokey sipping whiskey, didnt mix well
Smooth and hearty all at the same time! I have found yet another great Texas whiskey!
Roasted buttered corn followed by caramel and a light spice. This is interesting and very enjoyable.
This is a seriously nice whiskey to pour over some ice and enjoy on a regular basis. Not quite a Bourbon in taste, but really, just nice. Good color, good flavor, good aroma with just enough edge to let you know you are drinking whiskey and not some clear booze that's best left in a mixed drink. Their 100 proof True Blue is a real treat if you are willing to go with something with a little more bite.
I tried all three of the whiskeys from the starter kit and I found my favorite was the Breckenridge bourbon. Perhaps as much as I enjoy smoky, peaty flavors, the caramel-vanilla-honey notes of this bourbon struck me the most.
This is one of the most unique whiskeys I have had. On the nose: caramel corn, cream cheese icing, hint of lemon. On the palate: buttered popcorn and oak. I was expecting more sweetness on the palate. Overall, a very interesting and tasty dram.
Very sweet and surprisingly complex. Nose is terrible, but taste is perfect over ice.
The butter toffee notes up front make this one a real easy sipper. Sweet and different.
Very buttery, good sipper
I enjoyed this but could see how it could be polarizing. Sweet and buttery are indeed the prominent flavors. There is a young feel to it, almost like a good moonshine. Not super complex but wouldn't mind having a bottle around when I'm the mood for something different.
Strange, pungent taste. Probably the blue corn. Overall not for me or my buddy who enjoys whiskey as well.
I enjoyed it and I am more of a bourbon man. My friends who prefer whiskey thought it was great.
Great tasting and smooth finish wonderful value
Wonderful tasting and smooth finish great value
This Bottle of Baby Blue has been my first bottle in my Flaviar Membership. It is my rule of thumb that the first sip/whiff is to be a free one. On the way up to my mouth for the second sip, my nose caught a glimpse into something very special. Balcones Baby Blue is the most surprising whiskey i have ever tasted. the flavor notes are so on point here its unbelievable!. I am very happy to add this bottle to my collection. Thank You Flaviar
This bottle definitely smelled good, How ever I am not a fan of the flavor.
I really enjoyed this whisky. Great amber color. Though it's only aged one year, it looks, smells and tastes like it's been aged for much longer. Buttered popcorn is the first nose and first taste. Only mark against this spirit is it lacks a bit of depth andcomplexity. Would buy again.
Brought to you by Land o' Lakes. Butter is prominent in this like no other. That was a huge turnoff for me. I was able to get some sweetness from the corn which was nice but it finished oily and buttery. Not something I expected and it just didn't work well for me. It was very smooth which was good because I couldn't imagine a burn added to the butter. Did I mention butter?
Good sipper. Buttered popcorn on the nose. Sweet on the finish.
Interesting bridge of whisky and whiskey flavor with a sweetness expected from a bourbon and a rounded flavor more familiar to scotch. Sweet honey flavor with slight citrus and a touch of salted caramel without any overly powerful sweetness more suited to bourbon. In additions it is great value for money
It tastes as described. Even though it is a corn whiskey, it is not a bourbon, and does not taste the full part of a bourbon. Not bad. Would be good aged a couple more years and/or with more rye.
Smelled like butter. Smooth and tasty.
Lighter, sweet taste
Corn is very strong
sweet almost cotton candy aftertaste-very complex flavour profile
I did not get the description it is to be. I guess my palet is way off. It tasted more like a rye but I can taste more of the ethanol
interesting, strong corn flavor, too sweet for me though .
Really did not know what to expect when I ordered it!? So probably not a fair review... The Hillbillys make corn whisky look so good when they drink it. Let's just say it mixes better than it sips. Again, ordered it not knowing what to expect. I should have stayed with the Bourbons. Whisky Sours until the bottle is empty. Hipsters may dig it!
Totally agree! Not what I expected at all. I am a bartender at a private country club in Glendale,CA Members will kill if they ask for it neat!
Not much for words just thought it had a really good taste!
Not much for words just really thought it had a good taste!
I just didn't like it
This is a very exceptional whisky (it's NOT a bourbon). There is a bite when you first taste it, then it mellows out. It has a pleasant buttery and mellow finish. And a sweet whisky smell as well. A great sipping whisky. Definitely would/will purchase again.
This taste more like a tequila than a bourbon. Not a fan.
Not much to this one. Very buttery and not much else to follow it up.
Tasted pretty fresh like it needed to age more, a little harsh.
A bit sharper than I prefer
Strong sweet buttery start with a corn and slight roast and smoked leather finish. Cotton candy stays on the tongue when done.
Not a fan. Tastes like burnt, oily butterscotch. Smooth finish tho.
Very nice. Different than other Bourbons.
Nice a light. Good flavor and not too overpowering. A sensible whiskey for table drinking but nothing special.
Good smell and smooth taste at first. Has a pretty strong bite after swallow
My boyfriend's new favorite! His old favorite was Eagle Rare and this one tops that.
Has a flavor unlike other whiskeys that I have enjoyed.
Caramel butter popcorn with a bit of spice.
Nose: Corn, agave, caramelized sugars Palate: Brown sugar, cereal, and fruit...maybe apricot? Finish: a little alcohol heat, lingering sweet cornbread Unique, but don't buy it expecting bourbon or rye. This is very much it's own thing. Mix with coffee liqueur, maple syrup, and chocolate bitters for a seriously tasty nightcap.
Agreed, Totally its own thing. Definitely a good nightcap/dessert whiskey
Definitely a strong corn flavor, and it has a rather spicy finish which I found surprising considering blue corn is traditionally sweeter. At best, it's an OK whiskey, but at this price point I can find at least a dozen other bottles I'd rather purchase.
Very strong corn on the nose and the palette.
Not for me. I pick up an oily/metallic (copper?) aftertaste that isn't for me. Don't mind the corn mashbill, but I find al of the secondary flavors dominated by metal.
Entirely too much corn in the nose and the taste - much more like a scotch than a whiskey.
Too much corn in the nose and the taste - too much like a scotch and nothing at all like a bourbon.
Very spicy with an oily taste.
Sweet but not very exciting. Heavy corn and some spice.
I liked this whiskey. Couldn't tell it was blue corn though. ;-) adding a drop of water helped with taste.
Not great, not terrible. A little "funky" or moldy, the way some wines can be.
A bit harsh. I like a mellow bourbon and this isn't that. Best if every sip is held on the tongue before swallowing. Tastes like a bag of corn chips...as a corn whiskey should.
The smell was nasty, the taste was just ok. Thankfully a family member tried it with coke and she loved it so, it is now hers. I just could not get past the nose.
Very thin and too much burn not enough flavor
Didn't like it. Not much sophistication to it. Just got sweet bourbon.
tastes like caramel corn...and I mean that in a good way
It's strong, assertive, bold, a bit prickly---everything you'd expect from an independent company from Texas. But a smooth sipping whiskey this is not. If you're a fan of light hued Japanese drams, you might even hate this. I'm usually a Scotch or Bourbon neat guy, but this one takes a large ice cube for me.
Nothing remarkable, doesn't stand out from any other corn whiskeys in the shelf.
Wonderful taste but rather strong for someone not used to drinking whiskey very often. Regardless, I'd highly recommend it.
Not impressed. Aroma profile was accurate, but the flavor (to me) differed from the spiral tasting notes. I had a more leather and wood notes upfront and then a caramel corn finish. Not a fan at all.
was not a huge fan of this at all. immediate thought was it was a blend of scotch and tequila
Smooth, clean, very flavorful.
Unimpressed
Sweet and a bit hot. Looks like a winner. A drop of branch water would make it even better!
Butterscotch, bread, caramel, sweet, spice, and kind of a bitter metallic finish. Pretty good overall, and I like the price for this
This was a unique bottle, but very unpleasant. Sickly flavor profile, similar to cheap tequila. I had high hopes, but dumped most of this bottle.
Awful! Pure ethanol
First time I've tried "Texas Whisky", I found it to be pretty smooth with a somewhat sweet taste. Not sure I would buy it again but I wouldn't say no to proffered libation.
Sweet corn, Carmel, and chocolate on the finish
Absolute horse piss.! Straight down the drain
Buttery nose, a bit harsh mellowed with ice.
Nice little drinking whiskey. Caramel and spice in the nose, spice on the palette. A little astringent, but short of stomach acid or cleaning chemicals. A touch of smoke. Tastes like Tex Mex, can't put my tongue on why. Some saltwater taffy early on, dissipates after a few drops of water.
Agree. This need sMUCH more aging. I'm a bourbon guy, nose means a lot,, as someone else said....smells slightly like tequila. I would not buy again
Aroma:. Malty tequila. Taste: toasted malt, hints of caramel and wood. On ice: musk/leather comes through, malt and hints of nuttiness. I would drink it, but it's not high on any list of go to whiskey.
Very smooth. Buttery after taste. Liked it much more than I thought I would.
Aromatics: sweet buttery kettle corn, toffee, a little vegetal must Taste: light bodied corn husk accent upon buttery kernels with a light overtone of vanilla and white pepper Finish: oaky buttery spice and a touch of menthol I have long been curious about this one and now curiosity is served. I believe this would mellow out on the good side with opening air in the bottle and a week or 2 in its favor.
Kind of mediocre all the way around, not bad but not great either. Kind of average aroma and flavor.
Needs more aging, taste like buttery moonshine
Smooth and great between small bites of chocolate
Needs more age. This is basically White Dog with a little aging. It's definitely not your typical whiskey - but that's because it tastes extremely similar to me as the buffalo trace unaged moonshine. The nose is extremely unaged - only a faint scent of oak after many tries. The palate is at least a little more aged. The buttery corn flavors are nice and complex, but what I wouldn't give for a little more age on this. This mash bill is a great start and has so much potential, and this admittedly has 'baby' in the name, but at this price point I feel like they're cheaping out on the aging process and then upselling it as a gimmick.
Young tasting, good mixer.
Average
The nose on this was unexpectedly excellent with little burn - sweet and buttery. The nose didn't hold up in the flavor, although drinkable. Drinking neat was underwhelming with little finish, but with water or ice the flavors became more balanced and enjoyable. Didn't mix it with anything but would be interesting to make a bourbon cocktail.
Very drinkable, good as a mixer but interesting enough to stand on its own.
A really great, interesting whiskey. The nose out of the bottle is a bit rough, but really opens up with a drop or two of water. We got a strong maple syrup nose, as well as a bit of corn. A great effort!
Smooth with vanilla and caramel notes. Very nice. Straight, it is very warm and smooth, on the rocks makes it very enjoyable and refreshing.
What the fuck are talking about? Have you ever drank whiskey? This has ZERO vanilla OR CARAMEL notes...you should see a doctor
awesome sauce. sweet and buttery. delish. great neat, with water, chilled or on the rocks.
Warm, smooth throughout. Buttery caramel on the nose and palate. Highly recommend.
Smooth, easy going down.
Maybe my favorite whiskey. For the price, it's really that good. I could sip this every day and never complain. Only downside? It's not as good as it was when Chip Tate started it and it's tough to find outside of Texas.
Aroma of caramel candy leaps from the glass. Behind that vanilla and cedar wood. The beautiful nose is not supported by the palate, which starts fine but turns bitter on the swallow. It's that last note that lowers the score.
Light on flavor, but super smooth.
Loved this one. Sweet and tasty.
Wasn't sure what to expect but it is really different, in a good way.
This is a different taste. You can smell the corn and it's a bit rough on the tip of your tongue during the first sip. But, it finishes very smoothly. If you're looking for something different outside of your normal bourbon, this will do it.
I love this whiskey! Heath Bars without the chocolate...butter toffee. A fantastic initial bloom on the tongue and in the nose. Finishes smooth with that warming glow down your throat. Being a traditionalist, I love that they went the extra mile to make this heirloom with a local varietal corn you don't see much of anymore. Wonderful effort.
Mmm. Dark butter toffee, Cracker Jack. Corn sweetness, tons of flavor but easy to drink. After some spicy ryes, this is almost like a dessert treat.
A good, solid American whisky. Can appreciate the Texas turn on it and the fact it's a modern take on corn whisky. Bold flavor
thi is as close to real corn moonshine in taste that i can think of. very smoky yet smooth.
I can't believe it's not butter! Fabio and Aunt Jemima's liquid love child. The scent of butter was almost off-putting at first. Solid caramel corn sweetness and spice follows once your nose acclimates. Flavor is a shot of movie theater butter, whilst you chew your popcorn blended with candy corn and Milk Duds. Letting it rest brings out the little bit of spice while adding a small drop of water as well. May not be my favorite thing to drink, but something to try regardless due to the pure "interestingness" of it.
Sweet and flavorful. The corn is strong up front; there is no doubt this is a pure core whiskey. For those wanting to try to pick out the various grains in a whiskey, this is a great example of what corn should taste like.
Clean sweet smell. Smooth with a nice burn. Not really my cup tea a little sweet for me.
Very different- oily. has character and very distinctive
I was first a little offput by the nose (smells very syrupy). It was just so unexpectedly different from anything I had ever tasted. But this one definitely grows on you, and you start to appreciate all of its unique qualities. Cotton candy, butterscotch, and toffee. Extreme corn at its finest. I am now quite interested to try the Balcones True Blue Cask Strength version.
Not a fan
over the top corn flavor with a buttery finish. i will re-stock this bottle.
A little too syrupy for me
Get the corn on this alot
This is a very good tasting whiskey. A little sweet, slight buttery taste. I enjoyed this and will buy it again.
Very sweet and smooth
Good, but definitely different. My first taste of Corn Whiskey and the flavor is much different than I was expecting. Strong notes of Vanilla and Corn, creating what I translate as a strong corn syrup taste to the whiskey. Every sip lets you know its corn whiskey. It taste good, but a little too sweet and off base for me.
Smooth! Has a nose of an unmatured spirit but the taste of one of the smoothest aged whiskeys
I visited this distillery in Waco while on vacation for the thanksgiving this year. A wonderful experience and a wonderful whiskey. Super smooth with a no e finish. I was also able to get my hands on a bottle of what is named True Blue cask strength. These folks are not fooling around. The cask strength is a 68.3abv and grabs your tongue and takes it on a ride like you have never been on before. I love this whiskey and I love this brand.
Interesting chocolate note toward the middle of the flavor profile.
Great dram. Smokey flavor akin to a nice peated Scotch. Nice corn sweetness, but otherwise a good smokey dram. Would grab another bottle.
Upon first noticing the aroma I was not sure but after a couple of sips I was sold. This has become my favorite cocktail whiskey.
This is a interesting sipper that has pleasant (Sweet) moments.
Best corn whiskey ever (although corn whiskey is normally not my first choice). Smooth and slightly sweet, this ain't your grandpa's moonshine!
This is definitely a young whisky with a bite, but a lot of flavor behind it. You can taste the roasted blue corn which gives the brew it slightly distinct edge from other corn whiskies I've tried. Yes, it's young, but it is very drinkable. A nice change when you're just not in the mood (hey, it happens) for that smokey single malt. Give a try while you can get it.
Load more reviews
Back
A Dram for Your Thoughts
Cancel