Price, Shipping & Taxes may vary by state and will be recalculated at checkout.
Authenticity Guaranteed
We guarantee every product we sell is authentic.
Free Shipping
Flaviar Members get free shipping on their orders.
Buyer Protection
Money-back guarantee if things go wrong.
Smooth as the BABY's bottom and it hits like a bolt out of the BLUE.
 
You just have to love the charming, independent, and rebellious spirit of Texas. Balcones Distilling is based in Waco — just about halfway between Dallas and Austin. Texas is a big state, and they like everything big… big steaks, big trucks, big hats, and big flavors. Balcones is still a small distillery, but it is filled with big ideas.  
 
They hand-make a range of Whiskeys, Rums, and a few mysterious fiddly things, all of which are unabashedly crafted with the BIG flavors they love. But just because these Texas spirits stand up and yell "Yee-Haw!" doesn't mean that they don't have the serious craftsmanship and quality you get in the big fancy capitals of the world. These spirits are top notch, and they carry multiple awards to prove it. 
 
Balcones Distillery keeps on cranking out some of the coolest new products with a healthy dose of Texas independence and good 'ol American tryhard spirit. Their Baby Blue Corn Whiskey is another shining example.
 
Turns out, roasted blue corn makes GREAT Whiskey with a buttery, nutty texture. And the critics LOVE the stuff! It's a Texas Whiskey rock star — awards everywhere, ovation from fans, groupies in the backstage and the volume cranked up to 11. Rock on!

Notable Awards:
- Double Gold at the San Francisco World Spirits Competition
 
Category

Style

Region

Country

Alcohol

Distillery

Age
Flavor Spiral™
About The Flavor Spiral
What does Balcones Baby Blue Corn Whiskey taste like?

The Flavor Spiral™ shows the most common flavors that you'll taste in Balcones Baby Blue Corn Whiskey and gives you a chance to have a taste of it before actually tasting it.

We invented Flavor Spiral™ here at Flaviar to get all your senses involved in tasting drinks and, frankly, because we think that classic tasting notes are boring.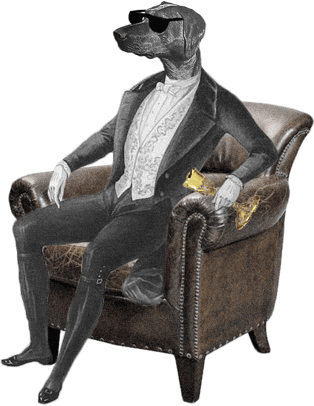 Dog Dogson's
Smartass
Corner
Bourbon set of rules refer to manufacturing method rather than location. It must be matured in new and charred casks of American white oak. No colouring or flavoring of any type is allowed. It must be matured for at least 2 years, if a bottle does not bear an age it is at least 4 years old. The mash bill must contain at least 51% corn.
Tasting Notes
Appearance / Color
Rich mahogany. 
 
Nose / Aroma / Smell
Cracker Jacks, melted butter, nutmeg, and raw chocolate. 
 
Flavor / Taste / Palate
Exotic fruits, spun butter-toffee, and Ancho Chipotle peppers.
 
Finish 
Long and mellow, with cedarwood, leather, and bell peppers.
 
Flavor Spiral
Butter, roasted, nutty, dark chocolate, nutmeg, cedarwood, leather, slightly sweet, caramel.

More drinks we think you'll like
Ratings & Reviews
Sweet but not very exciting. Heavy corn and some spice.
I liked this whiskey. Couldn't tell it was blue corn though. ;-) adding a drop of water helped with taste.
Not great, not terrible. A little "funky" or moldy, the way some wines can be.
A bit harsh. I like a mellow bourbon and this isn't that. Best if every sip is held on the tongue before swallowing. Tastes like a bag of corn chips...as a corn whiskey should.
The smell was nasty, the taste was just ok. Thankfully a family member tried it with coke and she loved it so, it is now hers. I just could not get past the nose.
Very thin and too much burn not enough flavor
Didn't like it. Not much sophistication to it. Just got sweet bourbon.
tastes like caramel corn...and I mean that in a good way
It's strong, assertive, bold, a bit prickly---everything you'd expect from an independent company from Texas. But a smooth sipping whiskey this is not. If you're a fan of light hued Japanese drams, you might even hate this. I'm usually a Scotch or Bourbon neat guy, but this one takes a large ice cube for me.
Nothing remarkable, doesn't stand out from any other corn whiskeys in the shelf.
Wonderful taste but rather strong for someone not used to drinking whiskey very often. Regardless, I'd highly recommend it.
Not impressed. Aroma profile was accurate, but the flavor (to me) differed from the spiral tasting notes. I had a more leather and wood notes upfront and then a caramel corn finish. Not a fan at all.
was not a huge fan of this at all. immediate thought was it was a blend of scotch and tequila
Smooth, clean, very flavorful.
Unimpressed
Sweet and a bit hot. Looks like a winner. A drop of branch water would make it even better!
Butterscotch, bread, caramel, sweet, spice, and kind of a bitter metallic finish. Pretty good overall, and I like the price for this
This was a unique bottle, but very unpleasant. Sickly flavor profile, similar to cheap tequila. I had high hopes, but dumped most of this bottle.
Awful! Pure ethanol
First time I've tried "Texas Whisky", I found it to be pretty smooth with a somewhat sweet taste. Not sure I would buy it again but I wouldn't say no to proffered libation.
Sweet corn, Carmel, and chocolate on the finish
Absolute horse piss.! Straight down the drain
Buttery nose, a bit harsh mellowed with ice.
Nice little drinking whiskey. Caramel and spice in the nose, spice on the palette. A little astringent, but short of stomach acid or cleaning chemicals. A touch of smoke. Tastes like Tex Mex, can't put my tongue on why. Some saltwater taffy early on, dissipates after a few drops of water.
Agree. This need sMUCH more aging. I'm a bourbon guy, nose means a lot,, as someone else said....smells slightly like tequila. I would not buy again
Aroma:. Malty tequila. Taste: toasted malt, hints of caramel and wood. On ice: musk/leather comes through, malt and hints of nuttiness. I would drink it, but it's not high on any list of go to whiskey.
Very smooth. Buttery after taste. Liked it much more than I thought I would.
Aromatics: sweet buttery kettle corn, toffee, a little vegetal must Taste: light bodied corn husk accent upon buttery kernels with a light overtone of vanilla and white pepper Finish: oaky buttery spice and a touch of menthol I have long been curious about this one and now curiosity is served. I believe this would mellow out on the good side with opening air in the bottle and a week or 2 in its favor.
Kind of mediocre all the way around, not bad but not great either. Kind of average aroma and flavor.
Needs more aging, taste like buttery moonshine
Smooth and great between small bites of chocolate
Needs more age. This is basically White Dog with a little aging. It's definitely not your typical whiskey - but that's because it tastes extremely similar to me as the buffalo trace unaged moonshine. The nose is extremely unaged - only a faint scent of oak after many tries. The palate is at least a little more aged. The buttery corn flavors are nice and complex, but what I wouldn't give for a little more age on this. This mash bill is a great start and has so much potential, and this admittedly has 'baby' in the name, but at this price point I feel like they're cheaping out on the aging process and then upselling it as a gimmick.
Young tasting, good mixer.
Average
The nose on this was unexpectedly excellent with little burn - sweet and buttery. The nose didn't hold up in the flavor, although drinkable. Drinking neat was underwhelming with little finish, but with water or ice the flavors became more balanced and enjoyable. Didn't mix it with anything but would be interesting to make a bourbon cocktail.
Very drinkable, good as a mixer but interesting enough to stand on its own.
A really great, interesting whiskey. The nose out of the bottle is a bit rough, but really opens up with a drop or two of water. We got a strong maple syrup nose, as well as a bit of corn. A great effort!
Smooth with vanilla and caramel notes. Very nice. Straight, it is very warm and smooth, on the rocks makes it very enjoyable and refreshing.
What the fuck are talking about? Have you ever drank whiskey? This has ZERO vanilla OR CARAMEL notes...you should see a doctor
awesome sauce. sweet and buttery. delish. great neat, with water, chilled or on the rocks.
Warm, smooth throughout. Buttery caramel on the nose and palate. Highly recommend.
Smooth, easy going down.
Maybe my favorite whiskey. For the price, it's really that good. I could sip this every day and never complain. Only downside? It's not as good as it was when Chip Tate started it and it's tough to find outside of Texas.
Aroma of caramel candy leaps from the glass. Behind that vanilla and cedar wood. The beautiful nose is not supported by the palate, which starts fine but turns bitter on the swallow. It's that last note that lowers the score.
Light on flavor, but super smooth.
Loved this one. Sweet and tasty.
Wasn't sure what to expect but it is really different, in a good way.
This is a different taste. You can smell the corn and it's a bit rough on the tip of your tongue during the first sip. But, it finishes very smoothly. If you're looking for something different outside of your normal bourbon, this will do it.
I love this whiskey! Heath Bars without the chocolate...butter toffee. A fantastic initial bloom on the tongue and in the nose. Finishes smooth with that warming glow down your throat. Being a traditionalist, I love that they went the extra mile to make this heirloom with a local varietal corn you don't see much of anymore. Wonderful effort.
Mmm. Dark butter toffee, Cracker Jack. Corn sweetness, tons of flavor but easy to drink. After some spicy ryes, this is almost like a dessert treat.
A good, solid American whisky. Can appreciate the Texas turn on it and the fact it's a modern take on corn whisky. Bold flavor
thi is as close to real corn moonshine in taste that i can think of. very smoky yet smooth.
I can't believe it's not butter! Fabio and Aunt Jemima's liquid love child. The scent of butter was almost off-putting at first. Solid caramel corn sweetness and spice follows once your nose acclimates. Flavor is a shot of movie theater butter, whilst you chew your popcorn blended with candy corn and Milk Duds. Letting it rest brings out the little bit of spice while adding a small drop of water as well. May not be my favorite thing to drink, but something to try regardless due to the pure "interestingness" of it.
Sweet and flavorful. The corn is strong up front; there is no doubt this is a pure core whiskey. For those wanting to try to pick out the various grains in a whiskey, this is a great example of what corn should taste like.
Clean sweet smell. Smooth with a nice burn. Not really my cup tea a little sweet for me.
Very different- oily. has character and very distinctive
I was first a little offput by the nose (smells very syrupy). It was just so unexpectedly different from anything I had ever tasted. But this one definitely grows on you, and you start to appreciate all of its unique qualities. Cotton candy, butterscotch, and toffee. Extreme corn at its finest. I am now quite interested to try the Balcones True Blue Cask Strength version.
Not a fan
over the top corn flavor with a buttery finish. i will re-stock this bottle.
A little too syrupy for me
Get the corn on this alot
This is a very good tasting whiskey. A little sweet, slight buttery taste. I enjoyed this and will buy it again.
Very sweet and smooth
Good, but definitely different. My first taste of Corn Whiskey and the flavor is much different than I was expecting. Strong notes of Vanilla and Corn, creating what I translate as a strong corn syrup taste to the whiskey. Every sip lets you know its corn whiskey. It taste good, but a little too sweet and off base for me.
Smooth! Has a nose of an unmatured spirit but the taste of one of the smoothest aged whiskeys
I visited this distillery in Waco while on vacation for the thanksgiving this year. A wonderful experience and a wonderful whiskey. Super smooth with a no e finish. I was also able to get my hands on a bottle of what is named True Blue cask strength. These folks are not fooling around. The cask strength is a 68.3abv and grabs your tongue and takes it on a ride like you have never been on before. I love this whiskey and I love this brand.
Interesting chocolate note toward the middle of the flavor profile.
Great dram. Smokey flavor akin to a nice peated Scotch. Nice corn sweetness, but otherwise a good smokey dram. Would grab another bottle.
Upon first noticing the aroma I was not sure but after a couple of sips I was sold. This has become my favorite cocktail whiskey.
This is a interesting sipper that has pleasant (Sweet) moments.
Best corn whiskey ever (although corn whiskey is normally not my first choice). Smooth and slightly sweet, this ain't your grandpa's moonshine!
This is definitely a young whisky with a bite, but a lot of flavor behind it. You can taste the roasted blue corn which gives the brew it slightly distinct edge from other corn whiskies I've tried. Yes, it's young, but it is very drinkable. A nice change when you're just not in the mood (hey, it happens) for that smokey single malt. Give a try while you can get it.
Load more reviews
Back
A Dram for Your Thoughts
Cancel