Price, Shipping & Taxes may vary by state and will be recalculated at checkout.
Authenticity Guaranteed
We guarantee every product we sell is authentic.
Free Shipping
Flaviar Members get free shipping on their orders.
Buyer Protection
Money-back guarantee if things go wrong.
"The king o' drinks, as I conceive it, Talisker."
 – Robert Louis Stevenson

Talisker distillery was founded in 1830 by Hugh and Kenneth MacAskil at Carbost, on the the Isle of Skye. In all these years Talisker's distillation method has remained virtually the same, refusing to go with the flow of the industry, other than with the necessary health and safety improvements. As the only distillery on the Isle of Skye, Talisker's drams are quite idiosyncratic, defining an Island malt style that is their very own.

Their latest release is the Talisker Storm. It's a no age statement Whisky comprised of a blend of Talisker's single malts, aged between 3 to 25 years in a mix of refill and rejuvenated casks (older casks which have been de-charred and re-charred to give them a new lease on life, imparting wood influence when again filled with spirit).

Talisker Storm is a mighty fine showcase of a significant shift in the single malt Whisky space toward focusing on the character of a Whisky over its age. In this instance, you'll never feel that the lack of a specified age is about conserving precious stocks of older Whiskies. Storm has won many awards in the past two years, including Whisky Advocate's Highlands/Islands Single Malt of the Year. Whisky purists might not like it, but so what, Tasting is Believing, remember?
Flavor Spiral™
About The Flavor Spiral
What does Talisker Storm taste like?

The Flavor Spiral™ shows the most common flavors that you'll taste in Talisker Storm and gives you a chance to have a taste of it before actually tasting it.

We invented Flavor Spiral™ here at Flaviar to get all your senses involved in tasting drinks and, frankly, because we think that classic tasting notes are boring.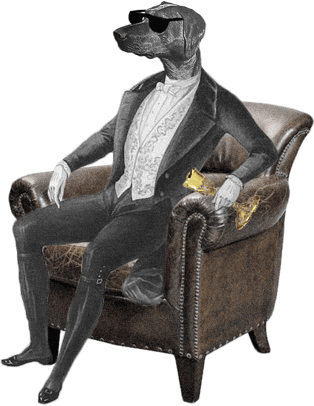 Dog Dogson's
Smartass
Corner
Whisky or Whiskey? The spelling differs geographically. In Scotland and some other parts of the world distilleries usually spell it Whisky; in Ireland and USA they spell it Whiskey.
Tasting Notes
Appearance / Color
Dark gold.

Smell / Nose / Aroma
Creamy, banana, citrus, white pepper, honey, apricot, barbecue smoke, oyster shells.

Flavor / Taste / Palate
Wood smoke, chilli heat, honey, malt, orange peel, apple notes.

Finish
Dry, medium-long finish.

More drinks we think you'll like
Ratings & Reviews
Good solid drinker with plenty going on.
Great Scotch. I really like it!
Very nice, smoke was noticeable but not overbearing. Would keep on the regular.
A good bottom shelf Scotch with hints of the island. Nice daily sipper.
Somewhere between, Ardbeg and laphroig but briny, closer to ardbeg
Found the finish a bit hollow. The smoke was a bit to strong imo
I agree with the too much smoke comments. I guess I just don't like smoke. The brine and other flavors give it a redeeming quality. Gonna' look for others that are briny but not smokey.
Too much smoke for me.
I normally don't like too much smoke, but it blends very well with the other flavors.
Out of 10 year old, Greyjoy, Storm, Dark Storm and Distiller's Edition, this is my favorite Talisker so far. Last time I saw it in my area, it cost $80, so I am super happy to find it here for half the price. Here are my tasting notes, for anyone who is into that: >> Nose: Walnuts, vanilla, brine, peat, bergamot, tobacco, leather, smoke, honey, oil paint >> Taste: Vanilla, bergamot, black tea >> Finish: Vanilla, black tea
Nice smoky flavor can taste the different flavors throughout. In my local store this goes for about 70 so at 35 it's a steal.
Good for price
I enjoyed this one - easy going, smoky, somewhat sweet.
One of my favorites. I actually went to Skye . loved the tour and every bit of the place
Briny and peaty. Like getting hit in the face with the Atlantic Ocean (in a good way).
Did not care for Talisket
It is an outstanding, intense Single Malt Scotch Whisky that has a creamy seaside birth; while a bold life leads to a dry death at sea of medium length with notes of sea spray & a beach fire.
Nice brininess, solid value buy
I love the warm smoky taste.
Too smoky and sharp for my taste.
Love the salt and brine notes. Once past those, sweet honey and citrus notes blast through. If you're into briney and smokey scotches this is definitely for you.
This isn't really my taste in whisky. Smells smoky and a bit peaty in the glass. Tastes like smoke and pepper with a little sea salt thrown in for good measure. Just the barest hint of honey and fruit way down deep. I don't think I would buy a bottle but I can appreciate it for what it is.
Fair amount of peat
I enjoy the smoke and the brine, sort of playing ping-pong at the back of my tongue. It's a little less complex than fancier Scotches, but there's a little somethin' special about an Island Scotch like this.
too much smoke
Salty sea and smoke all the way thru for me. Some peat. Smooth. A bit medicinal, but dont think as strong as some of the Islay's. Overall, really enjoy. Have a bottle of Talisker 10 otw. .looking forward to comparing.
Not my taste profile. Tried with and without water, to me had off flavors and too much smoke.
Got to taste it in one of the taste boxes, I immediately loved it. I like it's smokiness and everyday drinkability. Tried the Talisker 10 afterwards, that was ok, went back to the Storm.
The smoke is definitely the overarching flavor. The first whisky I tried so I have a soft spot for Talisker but I've had better
Very smoky
Excellent smooth and smoky flavor.
This whisky quickly jumped into my top 3 favorites!
Smoky and strong taste, but great everyday scotch.
Smoke. Brine. White pepper nose. Salt and phenols on the tongue. Oak. Bitter yet smooth. Salt on the lips.
Love the smokey sweet taste. Reminds me of honey a little bit. Not as smoke forward as others I like but it's good.
Not my favorite. A bit too woody for me. It reminds me of Jack Daniels so of you like jack and a savory spiced whiskey this is the bottle for you
The Talisker 10 is far superior
Not overly smoky, hints of salt and pepper with a little citrus
Overwhelmingly smokey, smoother over a cube. Maybe with a good porterhouse. Great for tasting, not a full dram
First Scotch I've ever tasted. I'm not someone with refined pallet, so this was not very good to me.
I love the smoky, peatiness of this whisky. It's been a while since I've had a spicy whisky and it takes a little getting used to again. However, I always like something with a bite and Talisker Storm has that bite to it. The aroma lingered with me until the next morning. The little test bottle still has that sweet spicy smell which makes my mouth water for more.
Normaly I don´t like peated whisky. BUT... this one, so i bought me a bottle.
Smooth with a slight amount of smoke and a nice spicy finish.
Unexpectedly good
Just the proper amount of smoke. Very smooth.
Smokey, but smooth.
Love this whiskey. Tastes like the smell of the ocean, briny with a hint of caramelized green apple.
I'm a sucker for peated scotch so this was right up my alley.
First had this when it was gifted to me and I haven't allowed myself to not have it stocked at home since.
Upon initial opening there is a strong smoky smell with a bit of brine washing over. As it sits open there is a hint of honey and some fruit begins to emerge. Tasting starts with some smoke and a spray of salt/brine. Letting it sit on the palate does bring out an ending of apple, which is not at strong as I would like. If you are a smoke/brine fan this is definitely one to add to your collection.
Delicious and smokey. The bananas really came through for me. Very pleased with this one.
Smooth and smokey. Just the right amount of peat.
Love it! Rich and smoky.
This is my second or third bottle. I am a fan of Talisker 10 year, but find Storm comparable in that great smokey taste. every so often I treat myself to the lower cost of Storm.
Loved it!!! The peaty and smoky aromas made me think and feel that I was back on Skye, inhaling the scent of the island! A tad rough, but the Isles are unforgiving. Highly recommended!
Very Salty, over powers the other flavors. Not something I would recommend but know many that prefer this style.
Too harsh for most, but perfect for me, Smokey and oaky
Not a fan, very rough. Too peaty. The smokiness was overpowering and completed killed the hints of salt caramel and honey. Felt like I had been sitting to close to the campfire. Not for me.
Over peated, rough in taste and finish. One that should have been blended to get rid of the harshness.
Too peaty for me. Other notes of honey and oak are there, but overpowered by the peat.
Grest Whisky....made by the sea ;)
Great lightly peated
Not as smooth as I would have liked.. Almost too much flavor.
Not a fane, very rough. Smokey flavor overpowers all else
Smooth but a little bitter on the backend. Nice smoky flavor.
Storm has grown on me as I took my time to finish the bottle. It is pretty smooth and easy to drink with good flavor.
I really like the combination of smoke and fruitiness. This is probably in my top 5 whiskys at the moment.
Not for me.
This is probably my favorite smokey scotch I've tried to date. Smokey on the nose but not overpowering. A bit of smoke on the tongue but not so bad that it drowns out the other flavors. Nice surprise!
Deliciously warm and smoky
nice malty smokey flavor that tickles the palet
Almost as good as the 10. Great addition to the bar.
I like it!
Good Smokey taste
near. perfect combo of Smoke and spice. Well rounded
Beautiful amber color. Complex honey-peppery fruit on the nose. Creamy honey apricot while still on the tongue. Quite long and very dry finish of lingering briny smoke and chili oak heat
My definitive scotch is Talisker. I really like this expression. Not my favorite but I am never put off by it
Different... I smell peat, but theres no peat. The smoke is strong and coupled well with the salty brine.
Extremely smooth start, with a good smoke finish.
Love the peaty smoke! Almost as good as Talisker 10 yo...my favorite!!
Peaty deliciousness
Spicy smoke!
Its...ok. The smoke is good but it pales in comparison to Talisker's other offerings.
A smooth start but the peaty finish brings some burn.
I love this scotch! It has a lot of lovely flavors with an unexpected salt of the sea flavor. Just brilliant
For those that enjoy a little bit more smoky scotch, this is for you.
Smokey, peppery, sweet honey taste. Smooth on the entrance with a strong finish that last for a while. Overall not bad.
Truly enjoyable and reminds me of my trip to Scotland every time I have a nip.
Nice golden-amber color. Smells like a huge beef brisket covered in salt about to be put in a smoker, so savory and briny! Dry honey with a touch of banana and oak on the palate. Finishes bitter. May have just found my favorite Scotch!
Hey Smoke, go figure. Has an easy way about it though and a lingering warm finish that I kind of like. This is like a lazy cool night, sipping while flipping through a motorcycle magazine kinda Scotch.
Way too smokey and harsh for my tastes. My boyfriend and I couldn't finish it. Only time I have actually poured out a whisky.
Smoky! Very good though.
Brine and smoke. Tasted young, a little rough. Finished it in highballs.
Love it, very smooth :)
Very smokey but still able to taste other flavors
Smokey but suttle
Great smoke and vanilla and Banana tastes
Hard to beat. Amazing.
Smoky and full of flavour
Very smoky
For me it was just OK
Different taste and finish. I like the change of pace.
Perfect expression of smoke and complex flavor derived from the sea.
Nice peat without being overpowering. Some honey sweetness lurking in the background. I'd call it Islay-lite
Amazingly smooth with just the right amount of peat
It was a full but not over powering smoke that lingers pleasantly...
I love it, nice smoke with a hint of sweetness.
Smoky peet
A bit to smokey for me
A little smokier than I expected, but still good
Good nose. Not crazy impressive.
Love how peaty this was.
As others have said, a very busy and bold whiskey. It was too salty for me, and combined with the peaty/smokiness it wasn't a drink for me.
Very active on the pallet. Salty and oaky.
Very nice introduction to the islands. The nose is smoky of course, but with considerable fruitiness and oak as well. On the tongue smoke and honey compete for dominance, with the honey winning in my opinion. There is also notes of tart fruit. The finish is where the smoke is most prominent, lingering long after the dram is gone. Most excellent.
My favorite Talisker. Very bold and peaty. Not for delicate palates.
My go-to, I would encourage those that are a fan to try the Talisker DARK Storm, aged in charred barrels.
Rich, full, mysterious, satisfying, never tiring
Wonderful smokey flavor and nose with a fantastic bite on the tongue.
Lite smoke, medium salt, pretty smooth. Overall a new favorite for me.
Those who make Scotch and those who review Scotch have spent decades telling us that age is critically important. Now they want us to believe that they were lying, and that we were fools to believe them? Were they lying then or are they lying now?
Smokey and salty. Basically a weaker version of Lagavulin 16, but not in a bad way. Would recommend to those who think Lagavulin is too smokey and don't like the extra long finish. Love it!
Enjoyable.. to me this is like a weaker version of Lagavulin
Peaty, salty, and a great sipper for a cool night with a cigar.
This had a good peaty flavor, not overly strong, definitely try this one!
Similar to Oban 14. Pretty good.
Took me a whole bottle to like it. Initially, it was just bitter and smoke. Through the bottle I was able to pick up some saltiness. Not my fav, but would drink again.
Very smokey flavour and nose, maybe too much so.
Salty
Lovely. Perfect.
Load more reviews
Back
A Dram for Your Thoughts
Cancel