If Swiss Whisky sounds about as plausible as Indian beef soup, you're in for a surprise: there are around twenty distilleries scattered around Switzerland.

Säntis Whisky from the small village of Apenzell was even named European Whisky of the year in Jim Murray's Whisky Bible 2010. The signature flavour profile of Säntis comes from ageing it in their brewery's Beer barrels that are between 70 and 140 years old.

The connection between Beer and Whisky seems to be particularly strong in Switzerland; another Swiss Whisky distillery worth knowing is Langatun that has also doubled as a brewery since its 19th century beginnings.

Other notable Swiss Whisky names include: Holle, Switzerland's first Whisky, first distilled in 1999, Rugenbräu that even has a Whisky expression that's aged on top of the Jungfrau, Johnett, and Lakeland.

Last but not least, the Swiss do their Whisky the Scotch way; they spell it Whisky and it must be aged for at least three years.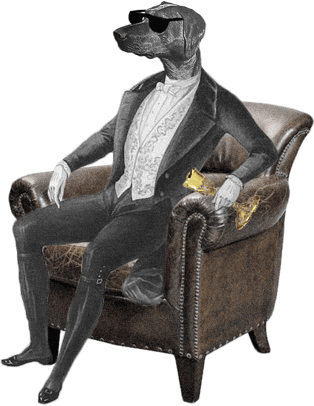 Dog Dogson's
Smartass
Corner
Until 1999, Swiss law prohibited the use of staple foods such as grains and potatoes to be used for the purpose of distilling. Luckily, they gave the silly law up.

Most Popular in Swiss Whisky