WESTLAND DISTILLERY
Distillery
Founded in 2010
Starting in 2010, Westland Distillery is one of the leaders in American SIngle Malt Whiskey production.

Westland Distillery sits in the heart of Seattle. In the 13,000 sq ft. working facility in the industrial district all spirits are milled, mashed, fermented and distilled. It has two custom-designed Vendome pot stills, the wash still being 7,560 and spirits still 5,670 litres.

The distillery's wood program runs a wide spectrum from the new American oak casks, to ex-Bourbon casks, reused ex-Westland casks, Quercus garryana casks and ex-Sherry casks imported whole from Spain. All matuarion and warehousing happens in a rackhouse located in the temperate and humid climate on the coast of Washington state.

Westland Distillery's American Single Malt Whiskey is made from five different barley malts. Their house style Whiskey is made from roasted malts and is marked by rich flavours of dark fruits, chocolate, pastries, caramel and raisins.
Flavour Spiral™
About The Flavour Spiral
What does Westland Distillery taste like?

The Flavour Spiral™ shows the most common flavours that you'll taste in Westland Distillery American Whiskey. It's based on all Westland Distillery drinks in our large database and gives you a chance to taste Westland Distillery before actually tasting it.

We invented Flavour Spiral™ here at Flaviar to get all your senses involved in tasting drinks and, frankly, because we think that classic tasting notes are boring.
Distillery Details
Country

Established

Address

2931 First Avenue South, Suite B, Seattle, Washington 98134

Phone

Website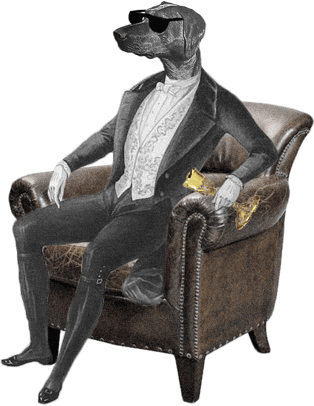 Dog Dogson's
Smartass
Corner
Westland fills casks made from Garry Oak - the native oak species that only grows in the Pacific Northeast. It is extremely rare as the oak now grows only in five percent of its former habitat, therefore Westland is actively engaged in restoration projects.
Video from Westland Distillery
Video transcription
Hello! I'm Matthew Hoffman, master distiller for Westland Distillery. I'm thrilled to talk to you today about a radical new innovation in the world of Whiskey.

In our unending quest to create the world's finest Whiskey we were forced to ask new questions. How can we bring more power, more allure, more elegance, more sophistication, more prestige, more dynamic magnetism and even more boldness and smoothness than any other Whiskey that we've ever created before? How can anything be what it is when everything is what it isn't? To begin we had to think outside the box and to think outside the box one must step outside the box. What does a box have? Four sides of course.

This led us to ask the question what is the deal with the number four? Ever-present and heavy with mystical symbolism the number four permeates everything around us. A powerful and veiled piece of our everyday lives - everywhere is the number four. Four seasons, four elements, four phases of the moon, four sides to a pyramid, four colors in a rainbow, four score and seven, four magic bullets, four Beatles, four times a lady, four horsemen, four games in the World Series, four branches of government, four number four Nickelback hits. The fourth dimension. Over and over again we return to the number four, yet we are constrained by the mortal illusion of the so called third dimension.

It is here in the otherworldly science of legend that lays the literal path to the foundation of fine Whiskey. But how? How do we do what astronauts and kings have been unable to do for thousands of years? The answer was obvious and right in front of us all along. The number four.

We here at Westland have developed proprietary quadfective four step techniques that will simultaneously yield a Whiskey more bold and more smooth than any we've ever conceived of before. We begin with our finest triple distilled whiskey which spent a luxurious four years maturing in a new American oak cask. We then take that Whiskey and distill it once more to the highest and extremely stringent standards of our master distiller – myself.

After being distilled for the fourth time, our bold smooth Whiskey begins its transformational journey into the fourth dimension. Already traditionally matured for four years we begin our nested aging process. First we fill the Whiskey into a quarter cask, then place this cask inside of a larger cask and then top this cask with Whiskey. Then we move on to centrifugal agent. We place our nested casks in the bed of this one ton Dodge Ram pickup truck whereupon we rip a literal shit ton of Brodies in a field of harvested barley. The increasing g-forces from each Brody will bring our Whiskey closer and closer to the precipice of the fourth dimension. Finally we finish our finishing with experiential ageing where our Whiskey is stewarded through the coming-of-age events in life that lead to a well-rounded individual of true stature in class.

Our casks are exposed to the Creme de la Creme of the upper crust - from front-row seats at the symphony to prestigious dinners with heads of state and the world's greatest thinkers. No access is denied, no secrets withheld, no expense is spared in exposing our boldest and smoothest Whiskey to the best this world has to offer.

Once properly aged we move on to the delicately luxurious process of quadruple filtering. Bold smooth begins its filtering journey by trickling down from a top of pyramid of the finest crystal champagne glasses. Each tier bestows a layer of sophisticated nuance imperceptible to those who are uninitiated to true finery. From there the Whiskey runs over a fortune of gold bullion, imparting a flavor of wealth and stature beyond comprehension. Then the increasingly bold and smooth Whiskey passes through the horn of a narwhal, legendary for its wisdom and oceanic prowess the very spirit of narwhal is gently insinuated into the Whiskey.

Finally, the purified Whiskey rests upon a veritable pillow of cubic zirconia giving the Whiskey an undeniable character and intangible quality of atonement. Finally, but not least bolt smooth is quadruple reserved, which of course begs no explanation. So today we offer bold smooth - Whiskey that defies logic and is born from the very inversion of the physical world as we know it. Undeniably the boldest and smoothest Whiskey yet available from the fourth dimension. So raise a glass and meet us on the other side.
American Whiskey from Westland Distillery