WATERFORD
Distillery
Founded in 2014
Mark Reynier
, former managing director of
Bruichladdich Distillery,
and founder of
Renegade Spirits,
bought a former
Guinness Brewery
in Ireland and transformed it into an Irish Whiskey distillery. Like many
new Irish distilleries
, this operation is riding in on the recent surge in the Irish Whiskey industry.
The Waterford Distillery is located on the banks of the
River Suir,
on Ireland's sunny
south-eastern Coast of Ireland.
it is an exceptional state-of-the-art facility originally built by
Diageo in 2004.
The first Spirit dropped from the stills in
January 2016.
It is a
grain-to-glass
operation, using quality natural raw materials: the purest of spring water from renowned ancient wells. Taking heed to
Islay customs,
their barley sourced from
46 Irish farms,
with some
organically-run,
growing barley on
19 distinct soil types.
Organized by a digital logistical system, each farmer's crop is harvested, stored, malted and distilled separately. Each farm's terroir, shaped by
micro-climate and soil,
uniquely crafts the Spirit from field to barrel.
The Waterford facility has one column still and 2 pot stills and has an annual capacity of at least
1 million liters per year.
Distillery Details
Country

Established

Owner

Visitor center

Status

Address

Grattan Quay, Waterford, Ireland

Phone

Website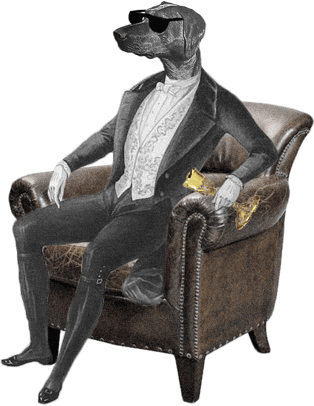 Dog Dogson's
Smartass
Corner
Mark Reynier, and his partners reportedly made out like bandits, buying out the distillery from Diageo for a steal.

Reynier playfully nicknamed the distillery "Willy Wonka's Chocolate Factory."

Many of the Guinness brewery's former employees that were laid off after it shut down, were able to come back to work at the new distillery. 46 local farmers have also been contracted to grow barley for use in their single malt Whiskey.
Video transcription
Mark: We're here because of this extraordinary building that was constructed in 2003 by Diageo. It's a brewery, you know, but distilling being basically, you know, two-thirds it's brewing. You know, getting hold of a state-of-the-art brewery was an opportunity that was too good to refuse.

I thought about Ireland quite a long time ago, but it was also driven by Duncan McGillivray of Bruichladdich, who had been there since the late 60s. And I remember him saying to me that the best Barley he'd ever seen at that distillery came from Ireland.

So, come in and have a look around. Come and have a look to see where we've got to. Here on the left is the old Georgian house of the Strangmans. This is now our offices, lovely building.

We have on the left in blue, the old brewery. I don't know, I find it a little bit spooky. So, there's that well and then three springs. And from those springs, the water is pumped to reservoirs. So, two boilers, gas-operated. For us, everything comes from the same, it comes from our own springs. There's another one of the springs here. So, we've got plenty of water in Waterford.

They probably think it's a ghost or something. This is the malt intake. It fills automatically into those silos. We can store roughly three and a half weeks' worth of Barley. That's 350 tons.

Lisa: This is our stoner. When we started it up initially, it was going the wrong way. It's Barley though that's coming through now, it's not malted yet. So, we just wanted to test this whole system, in just stray Barley from the fields literally. So, there is a bit of chaff. It's not malt. It's a little bit heavier and everything is working as it should be. Can go?

Mark: So, I suppose this is the sort of central part of the brewery. There's lots of stainless steel. More stainless steel than you can shake a stick at.

Paul: In 2003, it was state of the art. Well, we've actually upgraded as much as possible as we could go, and we're further upgrading now. So, we still have the latest technology, so it's a very modern plant.

Mark: This here was a pasteurizing unit, and pasteurizing to me is an anathema if you're making anything decent to drink, so that obviously, had to go.

Paul: I came in here in 2003 as a maintenance electrician and technician. We learned the hard way because it was such a new technology, nobody really kinda knew about this, so it was a good way to come in, and kinda watch it as you grow up with it I suppose. You learn from something when it actually blows up.

Mark: These are very clever valves that sort of talk to each other, particularly when you're not here, they talk to each other. I don't think if you started a brewery or a distillery, you just wouldn't normally go around and putting these things in because they're so expensive. It's quite exciting to have all these shiny new toys to play with.

This is some of the tons of stainless steel. Being a big multi-national company, when they put it together, this €30 million, it buys you one shed-load of stainless steel. Frankly, we just don't need it all. So, we've been simplifying everything, taking stuff out.

So, where I'm standing is where the stills are gonna be. These are sort of yeast propagation tanks. So, this is something that will be of great interest to us to be able to propagate our own indigenous yeast.

Paul: This unusual piece of equipment is called a hydro mill. This actually puts liquor into the column and we know the sheer rate of the product going through is at the most optional.

Mark: It's OTT. It's completely ridiculously OTT. Here we've got a sort of Ferrari here, you know, a Formula One distillery, but we're actually trying to slow it down.

These are pretty cool, too. These are thermoregulators. So, we have a Glycol refrigeration plant, which allows us to circulate cold Glycol around the outside of the fermentation vessels. This means we can control infinitely the fermentation process, slowing the fermentation down produces purer flavors. Would you go and install, oh, look at it, you know, this complexity of fermentation vessels in a distillery? No.

With our two stills, you know, we'll be operating 24 hours a day, every day of the year. This is a very fancy cleaning system, which cleans every pipe, every valve, every tank, and so you can carry operating and cleaning at the same time.

Paul: I suppose the whole process as being so automated, it speeds up everything, and even from a point of view from breakdown and stuff like that, we can override things as well, so it makes it very convenient.

Mark: I don't empathize with this building. I don't love it. I value it because of what it can do for me.

Paul: The guys are really involved in the whole ethos that Mark has talked about. They're gonna believe in something that maybe it's gonna be a legacy here.

Mark: See, I wasn't joking when I said we had lots of stainless steel. Here it's a chance to do things that you just wouldn't be able to do in a distillery. It's not a pretty distillery. You couldn't fall in love with it. It's too industrial. It's too steel. It is brutal. It is efficient. It is expensive. This is state-of-the-art today. It's sort of like a facilitator. It's making something possible. It's sort of an enhancer. It's an enabler. It allows me to make that Barley talk.