"The king o' drinks, as I conceive it, Talisker."
— Robert Louis Stevenson

Talisker distillery was founded in 1830 by Hugh and Kenneth MacAskil at Carbost, on the the Isle of Skye. In all these years Talisker's distillation method has remained virtually the same, refusing to go with the flow of the industry, other than with the necessary health and safety improvements. As the only distillery on the Isle of Skye, Talisker's drams are quite idiosyncratic, defining an Island malt style that is their very own.

Port Ruighe is Talisker's 2nd release bottled without an age statement (after Talisker Storm). Port Ruighe (pron. Portree, after the largest town on the Isle of Skye), was finished in Port casks after an initial ageing process in refilled American and European casks. The second maturation in Port casks gave it sweeter nuances that come greatly together with peated smoke.


Flavor Spiral™
About The Flavor Spiral
What does Talisker Port Ruighe taste like?

The Flavor Spiral™ shows the most common flavors that you'll taste in Talisker Port Ruighe and gives you a chance to have a taste of it before actually tasting it.

We invented Flavor Spiral™ here at Flaviar to get all your senses involved in tasting drinks and, frankly, because we think that classic tasting notes are boring.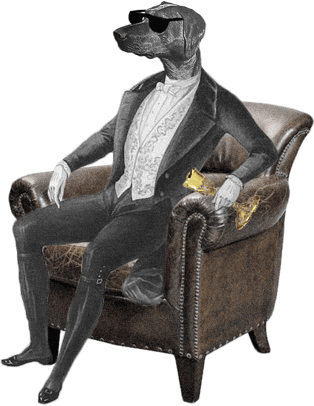 Dog Dogson's
Smartass
Corner
First-class Whisky is taxed not only by the state but also by the angels. This refers to the 4% of Whisky that evaporates from the barrels every year
Tasting Notes
Appearance / Color
Golden amber
Smell / Nose / Aroma
Chocolate, turf, raisins, putty, Jaffa cake, orange pith, white chocolate.
Flavor / Taste / Palate
Berry fruit, peat, spongecake, damson jam, chocolate raisins, gingerbread, chilli. Increasingly smoky.
Finish
Enormously chewable.
More drinks we think you'll like
Ratings & Reviews
Sweet and smoky with tones of leather. Not bad overall.
Smoke! Smoke! (Cough) Smoke!
Hickory smoke. Fatty smoked meats, specifically. Starts with marmalade and fades to the smoke really quickly. Smooth, not much burn but a lot of flavor. Couldn't taste port if I tried, though.
SMOKY RICH SWEET
Great sipper with nice smoke and some sweetness
Sweet at first then comes the burn
I tried the Talisker Port Ruighe as part of a Port Finish flight in my Scotch club. This stole the show! All the lovely brine and smoke you would expect, with some rasiony, jam sweetness and a long, stafisfying finish. Given the price point when you can find this it is absolutely worth picking up
Strong port smell hit followed by pure smoke flavour with raisins and citrus hints. Rich flavour but hits hard and smoke pretty much covers anything else
Savory and sweet, a nice complex spirit that you should take your time with. Nose - smoke and dark fruit, then some salt and pepper notes, a bit of orange peel as well. Taste - iodine and smoke at first, then some pepper and citrus, a hint of dark fruit or chocolate in the background. Finish - a brief sour tannin note, then mild sweetness, leaving behind a savory pepper flavor that lingers for awhile, a medium amount of heat.
This is a very unique scotch. It does taste like how a box of band aids smell. Not much of a bite to it. Pretty smooth. It would go great with some bbq!
Port and smoke on the nose - caramel and sweetness on the palette and then smoke again. It's like a backyard BBQ. I wouldn't drink it all the time but definitely something I could drink on occasion.
Slight smoke and honey. Sweet burn.
Smooth warm finish. Someone else's review said it was like tasting cigarettes or a camp fire... its not that bad. However, stronger exhale smoke smell than taste. Small bite, but enjoyable. Easy to hold on the pallette, definitely unique. Not an everyday scotch, but good for the right occasion.
Nice with a bit of a peat kick. A good late eve dram.
Way to smokey, taste like drinking cigarettes.
Smokey pete nice finish
Like licking a camp fire
Nope. The peat / smoke masks any notes of port, sweet, or fruit.
Very smoky. Not my favorite in the scotch sampling.
Smooth Smokey pleasant
Best of the three in this batch and the one I would grab a bottle of to further explore. Very smoky and enjoyable!
Smokey but really good. Other motes come out later in the tasting
As someone who drinks a lot of bourbon I can only tolerate but so much smoke in a dram nut this level of smoke seemed perfect. Not overwhelming but more than a hint and just enough to mix with the sweet and chocolate notes and elevate them beyond. cloying sweetness. "Flavors of Scotch" tasting box has been great so far, one more to go.
First taste the smoke was fairly powerful. The more you drink the more you can taste the white chocolate. I think this is a good scotch and nice if I want something out of my norm. I gave 6 out of 10 because it is not on the tops of my taste.
It is a classic, rich, Single Malt Scotch Whisky that has an aromatic birth; while a rich & smoky life leads to a thick & chewy death with notes of milk chocolate, cocoa, mocha, pepper & oak.
Yummy smokey taste. Husband said it smelled "like Li'l Smokies," and I thought it tasted like barbeque. I would be very happy to sip this one.
Gross
The strength, the bold chewy finish.
I've always been a huge Talisker fan. I happened upon this wonderful concoction while vacationing in Scotland and visiting the Talisker distillery. Glad I bought a bottle because as it turns out, its damn near impossible to get it here in the states. Its a wonderful coupling of the classic peat smoke soaked Talisker I know and love, and the port that really accentuates the sweet notes at the finish. absolutely divine. I sure hope Flavair will carry it. I'd give a finger off each hand for a case.
Liked this one. Smoky and smooth. Would be great with some BBQ.
Slight peat taste. Very well balanced.
I'm a newbie. Probably why I didn't like this one at all. The guy that said it tastes like a band aid smells-I agree, as long as the band aid is soaked in iodine. Definitely not one I would try again.
Wow, expectations were high and definitely exceeded. Rich and smoky with a creamy, slightly sweet finish. A definite must have for the home bar.
Better than I expected. Nice and smooth throughout
Yum
Beautiful amber color. Nice aroma of smoky peat. Great smoky taste with hints of orange and other fruit. Wonderful stuff from a wonderful place-The Isle of Skye. My favorite of the box.
Really enjoyed this one - rich, warm, peat, big, port, sweet honey. Neat - no problem - very enjoyable scotch for a winter night!
Lovely peaty nose. Full body appearance. Exactly what you expect from Talisker - you can taste the salt air with every sip. The port finish balances the smoke.
Smokey and sweet. Taste disappears fast. Very smooth.
Smokey peaty nose. Spicy pepper with a slightly sweet undertone. Slightly oily mouth feel. I can appreciate it but it's not my thing.
Really enjoyed this. Always been a fan of Smokey scotch, but the port gave this a very unique flavor
Drinkable, but I prefer something else. strong port, smoke and peat
Guess this one is not for me. Tastes like a band aid smells. couldn't finish the full tasting provided.
Love the Smokey sweetness with a hint of pepper heat. Definitely getting a bottle.
Not overwhelmed with Peat. Has an immediate bite that overtakes the Smokey flavor. While it ain't my type of Scotch, it is acceptable but not on my list of future bottles.
Having Kansas City next door I have a love for BBQ. Fits right in. Glad I got in a tasting box right before spring. Ready to order a bottle and fire up the grill.
Too smoky
Rich, smoky, and smooth. Highly recommended
A bit too smoky but it grows on you as you go.
Smoky, too much peat for my taste. Improved with ice. But not a favorite of a generally not a Scotch fan.
Top shelf tipple at an affordable price. If you like sherry/Madeira tinged Scotch with a dash of smoke this one is quite a catch, especially at the price point!
It's a bit aggressive for my tastes. I'm a bourbon guy who is trying to branch out into scotch, and this is not a beginner level single malt. It mellowed out as I let it sit, and I enjoyed it much more towards the end. I'm not refined or savvy enough to get into the hints of blah blah blah on the nose/pallet, but there is a definite port kick from the barrel it ages in, which gives you that raisin-y sweetness up front. I thought it had a nice smokiness to it as well.
Ok I just finished my sample of Talisker and here's my thoughts. My first tasting was confusing and a little unpleasant. I thought the smoke was over powering and it was an but harsh. I set it down and walked away for a few days but kept thinking about it poured a second dram and kinda loved it! The smoke was defiantly distinct but not as harsh, almost pleasant in an abrupt way. Nosing was great, I defiantly picked up the raisins and a floral note. Tasting was actually smooth and the port sweetness was there and on the finish is when it all hits you at once. Seemed a little over the top but then I actually found myself wanting more. I'm not sure if I can expect this from all Talisker but I will defiantly try a full bottle to go along with my Burbon.
The port really threw off my inexperienced palate. Wasn't a fan. It did, however, go quite well with the cigar I paired it with which was the Ezra Zion 1611 which is all Nicaraguan corojo visos and ligeros wrapped up in a 7 yr aged Mexican San Andres. It really amped up the sweetness of the scotch and in trade amplified the richness of that wrapper.
Sweet and Smokey. Decent but not quite my cup of tea, or rather scotch. The smoke flavor overpowers everything and takes away from any other flavors
Smoke flavor kinda distracts you from any other flavors. Not going to be added to my liquor cabinet but decent drink
What an amazing gift from the Isle of Sky, sexy sweet heavy smoke pleasure to sip in the night. Such a masculine flavor to tame one dram at a time.
Harsh, taste of an industrial cleaner.
A smooth start with slow burn and touch of smoke. One of the smoothest I've tasted
What an amazing gift from the Isle of Sky, sexy sweet heavy smoke pleasure to sip in the night. Such a masculine flavor to tame one dram at a time.
Almost too much smoke, but what really stuck out was he almost antiseptic taste and kind of dusty aftertaste. This is the one I like least of all I've tried.
Smokey, then sweet, with peppery finish.
Taste the port. I like it.
While this is a very lively single malt (and I do enjoy lively), it was too smoky for my taste. I find smoky can overwhelm all of the other flavors for me.
Not a big smokiness fan I feel it detracts from the other notes. Sweetness of the port casting is nice. Very drinkable.
Not too shabby. The smokiness definitely came through. The sweetness of the port was a nice flavor too but seemed more on the smoke side.
Getting soft notes of juicy black cherries and smoke. The palate shows white chocolate and orange peel with zest that hangs on the finish. It's a very decent dessert Scotch, but not a personal favorite of mine. And it certainly doesn't come close to the original Talisker!
Smoky with a sweet richness.
Wow, this is one of my favorites. Smooooooothhhh. Port flavors are strong off the start and stay throughout. Peat and smoke linger in the background at first but slowly come out to finish off the taste. If anything, the port, smoke and peat dominate to the detriment of any other flavors. But overall, a keeper and I will be adding this to my bar.
Too peaty for my taste.
Love it, very smooth and easy to drink...
Very good. Favorite of the 3 in this Flavours of Scotch tasting. Smells good. Looks good. Tastes good. Almost more or a hickory than peat smokiness. Reminds me of an older 70s style home with golden/orange shag carpets. We love it. Deserves the 8 stars.
rates up there with the best ...the bottle says "made by the sea" they mean it literally as it smells like the sea and tastes like the finest oysters
Tasted like wet cardboard
I like the light pear and the Smokey notes. Very nice.
Aroma smells of ocean air and smoke. It hits your palate dry with the smoke flavor and port. Once the alcohol burns off, it becomes soft and sweet. But that smoke, which isn't that strong, is distracting enough that I cant really focus on the more hidden notes of this scotch. Once I'm half way through the sample, I realize that the aroma has changed as my palate is saturated with its contents. Now it smells like fine leather, almost. This is more of an aromatic experience than a tasting experience for me. Maybe my focus is off tonight.
Not a fan. The smoke flavor overpowers everything and the finish is pure pepper (in a bad way)
Raisins and smoke, and smoke that lasts and lasts. When it finally eases out of smoke, left with a faint raisin/port afterglow. Really nice
Possibly one of my favorite scotches to date! A warm, mellow nose with hints of raisin, sweet wine, sea spray and smoke. This is followed up by a first mouthfeel that is balanced and creamy with a sweet and salty taste. The full palate explodes with cake, cherries, raisins, honey and a mild smokey overtone followed by a long and pleasant finish. Complex, rich, balanced and clean. If you enjoy typical highland/speyside flavors and/or sherry cask whiskys, this port-fill is a tremendous addition to your cabinet.
This is a very nice dram and a complex flavor - the front end is a tad overpowered by the raisin but not too much - the finish is where this scotch brings it home - the orange and white pepper combine with the caramel to leave you wanting more.
I experienced that this had a medicine aftertaste, and a very light flavor. The benefit is that it had low burn, but it is without any question not a drink for me
Evokes a taste that is equal parts Islay and Speyside. Not so much peat, earth, and smoke as a Laphroaig and not as much fruit, chocolate, sweets as a Macallan. Something a fence sitter may enjoy.
nose: white chocolate, brine, soft and creamy, smoke, orange pith, soft/subtle sherry notes palate: creamy body, sweet, some chocolate finish: long finish, milk chocolate transitions into cocoa and into dark hot chocolate, some mild orange pith, mild spice overall: really, really enjoyable drink with complex flavors. easy to drink and delicous. plain and simple
A nice twist on peat and smoke - more emphasis on chocolate notes and other flavors while still reminding you of an Islay malt.
It's OK. Not sure if I would get a bottle.
Rich but not peaty, smoky without being overbearing, rounded and complex enough to keep one interested.
For someone that doesn't like a ton of smoke, I found this to be very smoke forward, but still well balanced and enjoyable.
Very good!
Clean and Clear. Woody finish.
Warm and port!
Jami
Awesome peaty whisky, nice deep levels.
I very much enjoyed this. Distinctly different from other Talisker expressions (10, Storm, Distiller's Edition), largely because of the high level of port notes, yet so definitely still Talisker from the baseline caramel/pepper/smoke character. I would love to get my hands on more of this, but alas, that does not seem likely. Thank you, Flaviar, for the opportunity to try some excellent and unique whisky.
Smokey nose, and tastes like red hots and burnt sugar.
As soon as I got a whiff of that smoke, I thought Johnny Walker. Once I tasted it, I knew it was leagues better than JW.
Smooth, peaty, nice finish, clean, bitter nose. Taste is much better than the nose
I'm a bourbon fan and my friends have no idea why I haven't tried this type of whiskey. I gave it a try and its just not my bag. Perhaps later in life I'll develop a taste for it. I'm just glad I was able to save the money I would have spent on a expensive bottle of scotch for some really nice bourbon.
Smoky, smooth, slight bite at the end like a JWalker but a lot cleaner
Smoky sweet finish... Takes a couple of drams to get the pallet to settle down and enjoy the flavor notes, for a die hard Bourbon sipper.
The flavor spiral is right on. Too sweet for me, however.
Wonderful wonderful
Smokey and delicious. Like I'm outdoors around a campfire surround by pine trees near a brook.
Just love it
One of the best whiskers
A bit harsher than the other 2. Least favorite of the 3.
A bit too peaty for me
Peat is not my jam!
Prior to receiving the Welcome Box, I had picked up a bottle of the Talisker 10 and to be honest, I could not detect much difference between the 10yr and the Port Ruighe, which is a shame because where the taste is perfect for that "middle-of-a-camp-fire" kind of feel, but that's not the taste I'm looking for in Scotch anymore.
Smoke!!
Need it!
Oh yeah! That's the stuff! As I tasted it I loved the complex flavors and smell. I will be putting that in my personal stash to share only with special friends on very special occasions.
Peaty, sweet finish, medium body. Less overbearing than some other Islays I've tried.
Note worthy
Talker had a very light hint of smoke that was delightful. Pleasant drink for a classy evening.
An intriguingly complex blend of sweet and smokey.
Enjoyable
Smoky, raisin nose. Copper/rose gold color. Smooth on the palette, everything you see on the tasting wheel. Orange, raisin, caramel, port wine are all here and in harmony, bound by sublime smoke. Finish is a more intense version of the taste, slightly sweeter and smokier. Not to be missed.
Strong smell aroma, burn the nose a bit. Smokey over takes the taste.
Most complex in the set. Chocolate dominates but there is SO much depth - almost too much. Great choice if it's the only drink of the evening and enjoyed slowly.
A little harsh but still pleasant.
Interesting smell and smooth finish, I'm not a smokey fan so a little much for me.
A smoother tasting Talisker but still packed with a nice richness.
Great taste, full of flavor not to strong.
Great scotch! Peaty with a touch of port sweet notes!
The smell was fascinating but the after taste is a bit too smoky
Of the three samples in our welcome box, this was our favorite.
SImply put, exceptional whisky
Not for me.
Smoky but a weird aftertaste
The aroma is amazing with black cherry, plum, and smokey cask. As it roll off your tounge, the finish was long lasting. It is a true pleasure to enjoy this scotch.
Not bad. Decent flavor. I would drink this Scotch again.
As a Talisker fan, it's an excellent dram. Complex smooth and easy to enjoy on the deck. Just wish I could find a bottle.
It's like S'mores over a campfire.
The best out of all three! Silky smooth, Very Smokey, tasted Caramel and Pepper. Slightly Sweet. Extremely Nice!
Complex taste with a lot of depth in flavors. A wonderful way to relax. Feels like home.
I've never considered myself a scotch man, but this has turned my opinion. It's smokey and warm and delicious. I'm impressed!
Good. Has a lot of good flavor.
A wonderful Talisker. Perfect blend of peat and bite. I can't wait for my next bottle.
If Smokey the Bear made scotch, this would be it. If this is what alcohol was, I'd give up on drinking.
Extremely smooth and rich in flavor. It has a subtle creaminess and buttery feel in the mouth, despite the smokiness. Overall a delicious drink overall.
The smoke and spice almost overpower the other notes, but in a pleasant way.
Very smoky, you can taste the chocolate and raisin. The taste took me by surprise but I enjoyed it.
Surprisingly flavorful, spicy and sweet. Quick finish.
Excellent. My favorite of the box.
Smoky and sweet
Er ist sehr gut und rauchig. Ein Genus ohne gleichen!
Warm and round, with a very unique and complex sweetness. A good whiskey to intrigue the senses.
Incredible
A smooth and Smokey flavor with a clean finish.
Heavier on the smokey side as far as aroma and initial palate. Finishes sweet with a smokey linger.
Very complex taste. Enjoyed every sip
Manly! Smoky, a touch of raisin and sweetness. Potent!
Yum
Sh shahs
Very nice smoky flavor. I could see this being a good choice on a cool fall evening by the bonfire or by the hearth on a cold winter night. Very different from what little I know of scotch, being more of a bourbon man, this hits the right spots on my palette.
Interesting taste, actually not sure how I feel about it yet. Very earthy and sharp, hits some very powerful taste buds
EXCELLENT!! I really loved it
Smokey, slightly sweet with a light mouth-feel.
Smokey. Long after taste. I enjoyed it.
As this is an early taste test for me as I'm relatively inexperienced with whiskey; it was a fantastic experience. The smoked peat created a wonder profile that did not overwhelm, but still gave you a full flavor profile that was all around wonderful.
One of my favourite drams from Talisker. A nice range on the nose and palate with a lingering sweetness.
Load more reviews
Back
A Dram for Your Thoughts
Cancel