Price, Shipping & Taxes may vary by state and will be recalculated at checkout.
Authenticity Guaranteed
We guarantee every product we sell is authentic.
Free Shipping
Flaviar Members get free shipping on their orders.
Buyer Protection
Money-back guarantee if things go wrong.
Suntory Hibiki Japanese Harmony is the best of East and West…

Suntory… today the name virtually defines the beverage business in Japan. Founded in 1899 to import and distribute wine, they quickly branched out into their own products in 1907. In 1923, they stepped out again, this time into the nearly sacrilegious effort of distilling a single-malt Whisky in Japan. But the dogmatic traditionalist of the spirit-loving West soon forgave Suntory's heresy for the most pragmatic of reasons … they made great Whisky and pioneered the delicate and problematic use of Mizunara Oak in the process.

In the 90 years since then, Suntory has expanded through home grown brands and the acquisition of established business around the world. Perhaps most notable of which was their acquisition to American distiller Beam, Inc. in 2014, bringing their world-wide sales to more than $10 billion per year. Not too shabby. Their various holdings produce dozens of whiskies, beers, liqueurs, and soft drinks that span the globe.

A beautiful Japanese girl approaches you, her black Kimono shining in the lamp light. She is carrying a tray with crystal stemware and a bottle of Hibiki Japanese Harmony upon it. As she arrives at your table, she gently bows, brushes a red, silk cloth across the rim of your glass, and then pours the spirit slowly… allowing the sweet perfume of the spirit time to rise. Then she presents it to you with both hands.

The sights, sounds, aroma and taste become a ceremony worthy of the craftsmanship. Each of the senses is satisfied and they are meaningful, purposeful, gentle and… in harmony with each other.

Hibiki means harmony. And that is exactly what this whisky is… a harmony of at least five premium whisky styles of various ages and aging methods. And while four of those are single malts, the fifth is a grain from the Chita peninsula in central Japan. Some lesser producers use these techniques to hide inferior spirits in the mix, Suntory Hibiki Japanese Harmony is doing just the opposite. This is a top-flight attempt to find a new taste, a new experience. And you cannot fool the Whisky community, who have made Hibiki one of the most honored Whiskies in the world, bar none.

SmartAss Corner:
"For relaxing times, make it a Suntory time," Bill Murray said a few times in the movie "Lost in Translation". He was actually drinking the Suntory Hibiki. Oh and yes, Sean Connery also drank Suntory (Old) in the James Bond movie You Only Live Twice.

Category

Style

Region

Country

Alcohol

Distillery

Age
Flavor Spiral™
About The Flavor Spiral
What does Suntory Hibiki Harmony taste like?

The Flavor Spiral™ shows the most common flavors that you'll taste in Suntory Hibiki Harmony and gives you a chance to have a taste of it before actually tasting it.

We invented Flavor Spiral™ here at Flaviar to get all your senses involved in tasting drinks and, frankly, because we think that classic tasting notes are boring.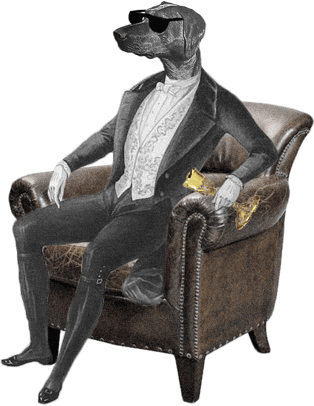 Dog Dogson's
Smartass
Corner
The two biggest Whisky producers in Japan and major rivals are Nikka and Suntory.
Tasting Notes
Appearance / Color
Iridescent amber.
Nose / Aroma / Smell
Floral Hibiscus, honey and wood.
Flavor / Taste / Palate
Custard, honey with strong notes autumn fruits.
Finish
Tender, sweet chocolate with orange zest.
More drinks we think you'll like
Ratings & Reviews
So smooth, easy to drink and changes nicely over time in the glass as you enjoy it. Makes a great Highball.
8.9 one of my favorite blended whiskys
Not opened
I love this whiskey. Easy to drink yet has character.
One of my fav on earth.
Hibiki is an easy drinking whiskey with a great price point.
Smooth
Very smooth with great flavors
Very delicate. Lightly floral, with noted of honeysuckle, vanilla, coconut. Clean and sweet on mid-palatte with a delicate finish
Great nose, prefer neat
This bottle is excellent. I'd buy it again for sure.
Outstanding. Bright floral notes on the nose followed by a bright flavors
The bottle alone is worth 8 stars. Blended to Japanese perfection showcasing almonds, pears and vanilla bean. Beautifully floral but not abrasive. Well rounded and gets better as you drink through the bottle.
Smooth, sweet and very easy to sip. Like it a lot, but there are definitely better options at this price point.
Good daily drink. Not too harsh
Bright with citrus notes.
One of the best Whiskys I've ever had.
Harsh so likely <6 year base, some smoke, vanilla, some Toki kind of herb flavor is saving grace
Very elegant in flavor profile. This encompasses what Japan is known for...refinement and beauty. The bottle itself can become an infinity bottle once you are done with it.
My top favorite to date. This is he whiskey that converted me from bourbons slowly over to the scotch side regarding the peat. This one is very well blended and rounded, just picked up my second bottle cause I refuse to run out!
It good
Great in the mouth, roll it around chew it. Think it's smooth. Then swallow it and taste the fire. Not my favorite but still really nice.
Slightly peated. Hints of vanilla and toffee.
Good for a Japanese Whisky.
One of my favorites. Glad to finally have a bottle for my home bar.
great whiskey, very smooth
Smooth peaty. Easy sipper
Subtle, smooth, amazing
beautiful Japanese whiskey
Makes me want to be a better man. Or at least a richer one...
I love everything about it, the bottle, the smell, the taste, on of the best ones I've tried!
Little harsher for me. More oaky than I would like.
Its the same for me. If you can afford it, the Master's Select version of this one is smooth and not too harsh.
love it... best whiskey around
a bit of a rougher whiskey, that warms the soul.
the description is on point. Very Very smooth, even better with ice or water. Awesome for slow drinker.
the description is on point. Very Very smooth, even better with ice or water. Awesome for slow drinker.
Our first foray into Japanese scotch. Very pleasant, and a great addition to any collection.
Light smoke, smooth and enjoyable. Great slow drinker.
Sweet like bourbon, smoky like a Scotch.
Very smooth, but great complexity. Definitely recommend.
Very pleasant to sip. Nice balance of flavors.
this is my go to whiskey, always have at least two bottles of it in the house. Too bad they are limiting the market
Pretty nice, easy to drink and smoooooth
Love this stuff
Honey. Dates. Oak. Brown sugar. Citrus peel. Black pepper
Smooth, fruity, and wonderful
It is mellow,smooth and gives you a wonderful glow
Just a slight bite
Very smooth, easy to drink sipping whisky. Harmony sits right next to my 12 yr old scotches and is equally pleasurable to drink in front of a roaring fire! love it!
Very smooth, well balanced. Subtle chocolate & oak on the finish. My 1st Japanese whiskey and I wasn't disappointed, would definitely get this again.
Goes down smooth, has a slight oak aftertaste, overall pretty dang good
Nice smooth good sipping whiskey
Excellent, smooth, easy to drink. A go to favorite now.
This truly is a blend that embodies a lifetime of passionate pursuit of excellence. Such a wild array of absolutely amazing flavor. Truly a journey of exquisite delight. One not to be shared. One that deserves sacred obsession and hoarding.
Incredibly smooth sipping whiskey. Possibly my favourite one.
Smooth and Balenced
I used to think that blends aren't as flavorful as pure single malt. And then I had Johnnie Walker Platinum and that piqued my interest. And then I had the Johnnie Walker Blue and I was amazed. And then I had this Hibiki Harmony and the floor was swept from under me. Holy concoction of life giving elixir, batman! I would give this a 9.5 on the WOW scale if I could. I have yet to taste anything that would qualify as a perfect 10, and for comparison, the Macallan Rare Cask Batch #1 2018 is top-notch at 9.8 for me. This Hibiki is a must-try for anyone who believes that Blended Whiskey cannot match the flavor & impact of Single Malt. Everything about it screams for 2nd, and 3rd, and 4th. I just wish there were more of it available. Are you listening, Suntory?
my favorite Japanese whisky. Very much like a Scotch
Very smooth not very complex
If you reside here in the pacific NW...you can also get a bottle of the santory at Uwajimaya market in Renton..."kompai!!!"
Good all around. Thought I got a hint of peaches and slight peat after a couple drops of water
Love it all around
Nose: sherry, hibiscus, fruity sweetness Taste: honey, sweet, fruit/sherry flavor, some nuttiness at the end
Very malty finish, detected almost a marzipan aftertaste. Smooth.
Definitely my favorite japanese whisky. I always have a bottle in my cabinet.
So far my favourite whisky in the world. Juicy, fruity, oily with no alcoholic taste or nose whatsoever, an amazing blend!
too scotchy for my liking
My wife and I both love this Japanese whiskey, it is smooth and very easy to drink, I can't wait for it to return to stock!!
Other hibikis blends are better
A smooth finish that delivers a complex amount of flavor. Prefer with just a small amount of ice to really bring out all of the different flavors that this drink has to deliver.
Stunning
Wow. This is a surprising smooth and great tasting whiskey. The best Japanese whiskey I've tasted so far.
very smooth a slik taste wit h little burning....hard to describe but think you will like it after tasting..
Very well balanced
IT IS ONE OF THE BEST WHISKEYS I HAVE EVER TRIED IN MY LIFE. PLEASE ADD IT BACK TO THE AVAILABLE LIST IN ORDER TO BUY IT BACK
Excellent whiskey.
Nice sweet smell and a smooth well balanced taste. Great to sip on!
I like it neat to taste all history of Japanese whiskey. The grain flavors are profound and subtle at the same time.
Still hard to get but not as hard as getting the aged varieties. It's hard to remind myself that I need to make it last. I love it neat and will have water with ice on the side if I don't want the buzz to hit too fast.
One of my favorites to sip with a very small amount of ice
Delivers what it claims to. No after burn. Exquisite aftertaste.
Very Good
Very surprise how smooth, little burn going down. Taste was so good. Very light in taste but delivers all it flavors.
Love it, smooth and easy drinking taste. Quite a light whisky my wife really enjoys
Very smooth
An all time favorite. Great blend of flavored and smooth all the way through without being boring.
Lite unique and smoother then expected I've want to try it for awhile and I'm happy I got it
Lite - sweet - very special Whisky - this Japanese Whisky is one of the best in the World - just try it once - you will re-order again and again
Mild peat, gentle flavors. Good on ice.
Smooth, fruity and pleasant taste and note. Fresh aftertaste with a hint on spicyness.
Unique tsste
This is delicious. Slightly Smokey, great taste. Smooth.
Smooth. Hint of chocolate. Like a warming hot cocoa with a whiskey finish.
Love it ! May suffer from over blended syndrome. But still a very smooth dram. Easy sipping.
Great flavor. Though, I believe it was a slightly different taste than what I have received in Japan. Perhaps a simply a different year/blend?
One of the best Japanese whiskeys I've tried. Smooth overall and flavorful throughout the finish.
Reminded me of drinking egg nog at Christmas. I don't think it lives up to its reputation but it is an extremely pleasant dram.
Hibiki is full of character and much more complex than a typical bourbon or one-note scotch. Harmony is a very accurate descriptor because all of your favorite parts of a scotch are married here to the best characteristics of a more mellow Kentucky-style dram. Smoke but just enough, dry but satisfying, and above all Balanced with each flavor practically singing a campfire kumbaya with one another on the palate. This is a perfect expression to match the name, and a great scotch to enjoy neat, chilled, or with a single rock or ice ball.
A beautiful bottle with a great taste. Very smooth and well balanced. Can't ever go wrong with this drink.
Extremely tasty Japanese spirit. Poured neat over a single ice cube you experience notes of oak, sweetness reminiscent of honey, and a savory smoke that washes over your pallet. A tad bit spicy on the finish but nothing that distracts from the complexity of the flavors, if anything it adds to it. Great looking on the shelf and a hit to share with close friends or perfect for celebrating a special occasion
Nose has bright, sweet floral tones (honeysuckle, vanilla) with a deeper sandalwood/cedar-like spice note beneath. Flavors bloom softly in the mouth with vanilla and light caramel up front, before progressing into citrus zest, light fruit, spices (nutmeg, white pepper,) and oak going into a dry finish with hints of cocoa powder and light smoke. Mouth feel is smooth and easy without being insubstantial, and alcohol is gently warming. The label talks about harmony and you can take Suntory at their word- the balance of sweet/spicy/smokey/bitter here make this just a great all-around whisky.
I love this whisky. So easy to drink, nice floral notes and the taste of apples or some other fruit. Easily the best whisky I've had so far.
Lovely. Your typical extremely balanced, nuanced, and delicate Japanese whisky with a good about of body and more punch them some of the lighter stuff.
Not much to envy from the Hibiki 12 and Hibiki 17 Very soft, smooth flavor, definitely not the money of the other Hibiki's but the taste belong for sure. GO
A very enjoyable whisky. Best one from Japan that I have tasted thus far. Very drinkable on its own and leaves you wanting some more.
Tried it for the first time 2 months ago and fell in love with this whisky. Fruity on the nose and well balanced between smoky, spicy, and fruity on the palate. Great presentation that'll look good on any shelf.
Great Japanese blended whiskey. Very, very clean and very smooth. Probably easiest whiskey to drink around. Go to Whiskey when in doubt, and great value for the money.
Really enjoyed the fruit and chocolate notes in this one. My favorite of the Japanese whiskey taster.
Started with Toki, and this is a perfect yin to the yang! Great sipper!
Excellent whisky. The smoothness is very unique
Reminds me of a Japanese Jameson. More complex but similar to an Irish whisky.
Very tasty, easy to drink
- nose: stone fruit, pineapple, honey, sweet chocolate - Palate: smooth, lite fruits, clementine orange zest, burnt caramel - Finish: mild finish with light oak and oddest sour touch at the end - Lite and easy drinking - 7 our of 10
Delicious notes of honey and citrus with smokey undertones. Enjoy neat or on the rocks.
This is my favorite japanese whisky. it's very similar to an irish whiskey, due to it's sweeter, friendlier flavor. Plays very well neat, or on the rocks. Haven't tried in a mix drink, and using it like that would feel like a waste of such a delicious drink. Definitely buying this since it just came back into stock.
Harmony is the right word. On the nose, the honey and mild smoke combine for a very pleasant barbecue note. Smooth mixed fruit and pepper in the mouth and sweet lingering chocolate on the finish. Wonderful!
Hibiki is my favorite or the Japanese Whisky's, very smooth after just 10 minutes on a large single cube. Yum, that will promote "harmony" in uour life!
Great Whisky! on the home bar...
Good smoke, no burn, great flavor.
I really enjoy this one. Has a nice smooth fruity taste. This is Defiantly one to keep in rotation!
Reminds me of Tory, nice and smooth at first, then no afterburn, then the caramel sets in, success! I'm new to the Japanese whiskey but so far they are sooo clean to sip!
One of the best of your selections - mildly sweet - fruity - i will continue to purchase this and give it as gifts to my best Buds . . . I Highly Recommend it ! !
This is my first Japanese whiskey and I'm impressed. This is really good. It's all the right flavors for me, but could be just a bit smoother.
I felt the smoothest sensation when I swirled the whiskey in my glass into my mouth.....a hint of floral and honey notes hit forefront....the spice and casket barrel came at the end...awesome...well done...
bottle must have had a hole in it. It is gone :)
Memorable from the first sip. Great balance, finish, and taste. Definitely recommend.
Very smooth
Love this whisky. Very smooth and balanced. Excellent flavor and finish.
Honey and smoke
Smokey but very balanced
Little thicker than im used to, but tastes great. Very smooth with a nice hint of honey. Great way to end the night.
Really well balanced. Sweet with oak overtones. Great purchase. One of my favorite Japanese Whisky's.
it was a very invigorating spirit and can't wait to savor the rest you all have to offer...y'all have a great day now ya hear
Very smooth. Was presently surprised!
Was not impressed. Hearing so much about these Japanese whiskeys I was expecting something different. I drink it straight no water or ice. Was harsh
Really love the flavor of this. Easiest drinking whisky I have found.
Sweet and smooth. Not like the 12 or 17 but it's still good.
Lightly Oakes with Honey and Citrus! Very Well Balanced
Smooth, Clean, Light, Refreshing
Thoroughly enjoyed this. One of my go to drinks.
Very smooth to drink.
Love it, Pretty complex and opens up nicely notes of plum wine or peach on the finish
Light peat, floral nose, and mild....this is a wonderful finish to a mild meal and perfect enough to carry you through into spring.
Definitely enjoy this whisky. Smooth, flavorful and I think just the right amount of notes to keep it interesting. Not a overpowering whisky but a nice sipper.
Solid, strong flavors from the start to finish.
Smooooooooth
Delicious smooth whiskey good mouth feel and finish
Smoothest of the set.
A lovely flavoured Whisky slightly sweet but delightful.
Love it!!
Not a bad whisky. Strong notes of butterscotch and honey. Definitely get the orange zest also. Goes down easy but much too sweet for my taste.
Very smooth - nice semi-sweet fruit touched flavor - easy going down - add just a little cold water - wonderful going down
The Suntory whisky is incredibly smooth. Be careful.
Transcendent
Smooth and tasty.
A really well balanced drink
Sweet and delicious.
Loved it. Very smooth, with a good taste.
Sweet and amazingly smooth.
Great taste and all of the flavor spiral is represented.
Fine sipping.
This stuff is great. Buttery and smooth. It's one that I say I'll just have one or two glasses and move on to another then next thing I know the bottle is halfway down the bottle.
One of my favorites. Sweet and fruit after tastes. Very smooth going down. Love it.
Not as smooth as I expected. But pretty good for a blended
Excellent whisky. I love the subtle sweet beginning and has a very smooth finish. This is my first Japanese whisky and I would highly recommend.
Beautiful flavors that balance well with a clean finish. Harmony does well in describing this whiskey and representing Japan.
A bit sweet, not spicy. Finishes well.
Very Whisky, light in color finishes well.
The Japanese really nailed this one. Great flavor not overpowering.
Very nice
A little oily, but very good. Less peaty than Nikka or Hakushu
Hibiki is a great whiskey. I am not a tasting notes kind of guy. Either I like it or I do not.
It is a classic, rich & well-balanced Japanese blended whisky with a tender death,
This whiskey is very smooth and great tasting. I bought it along with the Nikka Coffey Grain Whiskey and both were great but the Nikka was slightly better tasting and equally as smooth for my tastes. Recommend both but if you have to choose one I recommend the Nikka.
Sweet really good
I like it! Great flavor. Very nice long finish. Overall good whiskey
I always have Hibiki in my cabinet. It's complex and balance, and has the perfect amount of smoke and vanilla. I've not found it to be fruity though, even though I often see it mentioned.
I really like the way the flavors seem to change on the palate as you sip it.
Very mellow whiskey... on the sweet side, but that's not a bad thing. I thoroughly enjoyed this sample. Heavy vanilla and caramel nose. Slightly oily mouthfeel. Great choice if you don't want to break the bank.
One of my favorite whiskeys, has a lot of flavor and smells absolutely divine. It is very smooth, and I highly recommend it.
One of the most sophisticated whiskeys I've had!..very smooth
Had a bite for a blended whiskey but was tempered by the vanilla and honey. A nice blend
Excellent taste for the price point.
Slightly sweet with a spicy finish. Nice flavor with a little burn.
Wonderfully smooth, slightly sweet, and complex. I usually go for scotches, but this whiskey is a wonderful addition to any home bar.
Very smooth
One of my favorites to date. Very smooth flavor. I've been tasting a lot of Nikka and Hibiki, all good whisky. I'll be buying another bottle of this one.
Burns the tongue at first taste. Nice, honey flavour once the burn dies down. Not my favourite, but tasty.
Great flavor!! Really smooth. My favorite!
Honey and apple nose. Midly spices on the backend. Better with a bit of water...opens it up
A good flavourful whisky, but doesn't come close to the Hibiki 17
Great mix of smooth but still have a kick to it at the end
A friend of our said that we had to try it and if we did, we would love it, he was right! Great!
One of my favorites, it's light, smooth, and carries a great balance of spice and malt notes.
Harmony of senses, "Echo" of time, tradition, and terroir
District 10
Enjoyed this whiskey very much, very smooth, with a lot of vanilla and chocolate notes.
Not impressive for the price point.
Very smooth
Love this whiskey!!! Enjoyed this with my mom
Not impressed for the money
The is a very good Whiskey, sweet vanilla, chocolate notes with a smooth finish. Definitely one too keep in your bar!
Pretty smooth, but doesn't seem to live up to the price.
Flavor is great. Would definitely re-buy. Not as smooth as advertised but worth it for the finish.
Amazing. Sweet and light
Incredible
It's been over 20 years since I've sipped any Suntory in the United States. This new bottle of Hibiki is best (IMHO) with a splash of water to mellow out while sipping.
Sweet and spicy
One of the most complex whiskies on the market. very nice from scent to swallow.beautiful finish with a light flavor. a must have for any serious whiskey drinker.
For my first step into Japanese Whisky...What a treat! The aroma was a pleasure and the sip fills the mouth with subtle flavors which show this to be a top notch addition to any collection. I was greatly impressed and will be adding more Japanese whiskies to my home bar.
Very Smooth. Will absolutely order again.
Smooth, silly and delicious
So good, you'll forget it's a blend. Sweet, complex, smooth. What a blend should be: a mix of whiskies to produce an intended flavor. You listening JW?
Great first Japanese whisky for a novice but it will easily be overshadowed and outshined by its 12 yo big brother.
Smooth but not a lot of taste. Doesn't linger on the palate
Could be my favorite for the price
Possibly the best whiskey I have ever tasted. Very smooth and satisfying taste. Great for after a hard day at work. I totally recommend giving this one a try.
The most balanced whiskey I've ever had.
Lovely amber, with a slightly spice tang in my mouth,
Excellent harmony. Best Japanese whiskey I have tried. Comparable to blantons.
It's difficult to put words to the exact flavours I could pull out of this whisky but I can speak to the feelings that it causes in me. 'Harmony' is probably the best word to describe the experience that is this whisky; very balanced, yet complex collection of flavours throughout the dram that stir up a feeling of "just getting home after a long day" with every sip. Warning: reaching the end of the bottle is an especially sad moment.
Longest finish I've ever had on a non-age-statement whisky. Caramel, vanilla, dried fruits, it's initial palate is certainly light and youthful, but the finish is so deep and warming. My first venture into Japanese spirits, and definitely not to be the last.
Delish!
Love it!!
Sweet, lychee nose, mellow finish
Very smooth whiskey!
Mmm smooth with a little initial spike
Smooth tasting
Great and. easy to drink, if anything too easy! Would recommend highly if you like a slightly sweet, caramel taste to your whisky
Good aroma, good flavor, has some bite though, little pricey for what you get.
Look like something I would become addicted to, however, fixed income prohibits me.
Ok flavor. A little harsh. Less complex than others I've tried.
Great for anyone who doesent like smoky flavors. Its soft, tastes great, i can only recommend it.
The best
Beautifully butter and sweet on the palette when taken with a little water.
Load more reviews
Back
A Dram for Your Thoughts
Cancel