 Stitzel Weller
Blade & Bow Kentucky Straight
Tasting Notes
Appearance / Color
Deep amber

Nose / Aroma / Smell
The classic apple-banana note that Stitzel-Weller is famous for

Flavor / Taste / Palate
Medium on the palate with firm apricot, sultanas, and autumn fruits with granola

Finish
Easy with a spicy caramel flavor at the end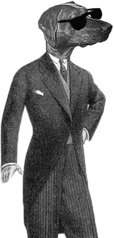 Oooops.
This bottle isn't on our current list of Home Bar Essentials... but it could be. Add it to your wish list and let us know you want it!
The last drops of Bourbon from a legendary still, squeezed into a bottle.

The Stitzel-Weller Distillery is stuff of Bourbon legend. It was founded on Derby Day in 1935 by Julian "Pappy" Van Winkle himself and some of the most legendary Bourbons and brands were made there. The distillery itself was closed in 1992 and is now a museum-like adjunct of Bulleit Bourbon Experience, owned by Diageo. But there is a lot of left-over Weller Bourbon in the storage lofts, along with "orphan" casks from other distilleries. Blade & Bow Bourbon blends these Bourbons solera-style to produce their range of two Whiskeys.

Blade & Bow Bourbon Straight Kentucky Bourbon Whiskey… the first thing you might notice is there is no age statement. Don't let that throw you. Since this is a blend of orphan casks, accurately stating the age would be a near impossibility. But this is all premium aged spirit aged in all the right ways, and blended from some of the finest Bourbon distilleries in the world. It's rich and thick and you should judge it with the tongue. And due to the fact that no more Whiskey flows from the stills at the Stitzel-Weller Distillery, this tasty-train will one day come to an end, so make sure you get a sip first.


Style

Region

Country

Alcohol

Distillery

Stitzer Weller Distilling Co.

Bottler

Stitzer Weller Distilling Co.
Stitzel Weller
Blade & Bow Kentucky Straight
(0.75l, 45.5%)
Ratings & Reviews
Member Reviews and Ratings of Blade & Bow Kentucky Straight Bourbon
Exceptionally smooth
Just meh. Particularly bad finish. Look elsewhere
Very pleasant nose. Pretty spicy. Nice little punch.
I enjoyed this one neat. It's pretty smooth. Taste ran a little flat for me, but the aroma is nice.
Blade and Bow was amazing. Lots of caramel and vanilla notes and a clean finish. The only bad part was that I had to wait a little more than a month to get it once my order was placed. I would buy it again however if I didn't have to wait so long to get it.
Smooth
Right from the first sip, I knew I had to get more of this. ( More bottles that is) I believe this is better than the Weller 12 yr. I feel it's alot better but I know everyone's taste buds are different. I prefer scotch over bourbon, but this is one I could drink regularly. I like the wheated Bourbons as they are slightly sweeter. ( Makers Mark and Weller and of course Pappy) I'm not very good at putting flavor profiles together, but this has a sweet almost bananna like aroma. I would say to anyone that loves bourbon or scotch, you must have a bottle of this in your collection. Get it now, because just like Weller (and of course Pappy) once the secret is out, this will be impossible to get as well!!!!
Nice spicy caramel on the finish. Instantly a favorite.
This bourbon has good flavor, and complexity. I like the collector side of it also! I went out and attained all 5 key bottles! It is so yummy though I might end up sipping them all!
Love this bourbon! The 22yo is even better!
Love it a great Bourbon!!!
I love Blade and Bow I just can't buy it here in Phoenix, AZ.
It is different but I like it It makes a good sipper for me and I like that. I will buy more if available Woody Neese
Excellent all around!
It was good, but the key does nothing.
Strong, but smooth
Very good tasting but it lacks that 'bite' that would be the wow facto
Comparable to Blantons, clean finish
One of the best in a while. Very smooth with an authentic flavor .
Great bourbon. Love the rich flavor and subtle fruit notes.
Great smooth
Very balanced, nice even fire on the finish
Great stuff! Good neat or on ice
Smooth. Great sipping bourbon
Hot and nice flavor
Very smooth.
A smooth whiskey with a hint of malty sweetness. Absolutely delicious.
Am a Rum drinker by preference. Never cared much for bourbons. Ordered this based on the reviews and to have something to share with my friends that are. WOW is all I can say, this will be a staple in my home until they run out!
My favorite bourbon... other than Van Winkle 12 yr Special Reserve. But it feels good to find a great bourbon without a big price tag that is well worth the money! Bought two bottles on a trip to Louisville, wish I would have bought a years supply. It will be a sad day when Flaviar doesn't carry this bourbon.
Smooth and sweet, not much complexity. I don't buy into the marketing hype
Delightfully strong upfront with subtle tones of Carmel and vanilla and a smooth finish very happy with it!
The stuff of legend.
Really premium. Amazing for the price point as well. How bourbon was mean to be made.
Some of the best that I have ever had
So smooth and light with great flavor. One of my favorite bourbons!
Really enjoy it. I live in Louisville, KY and brought a bottle of Blade and Bow with me on vacation. It''s very nice, opens up nicely with a splash of water. Good price, too, as shelf price in Louisville is about $55, although Total Wines & Spirits has it for a few $$$ less. Many local people have relatives who worked at Stitzel Weller. I'm going to pick up several more bottles as soon as I get home. Get it while you can!
Load more reviews
Back
A Dram for Your Thoughts
Cancel