Peat gave you another chance… Don't blow it!
Son of a Peat
is a
members' exclusive
private label
inspired
by the Flaviar community. We set out to create a high-quality
Peated Blended Malt Scotch
our members would love—and they do. Each batch is unique and in short supply.
A collector's wet dram
sourced from the finest distilleries of Scotland whose names shall remain, well...
shrouded in mystery.
BATCH 02
is a worthy successor to the original
Son of a Peat
. Slightly improved original DNA expands and evolves the taste to new heights.
The essence of Islay, Islands, Highland, and the Speyside
trickled down the cooling pipes to be reborn a complex peated maelstrom. Another commanding Whisky that sparks the love for peat in the kilns of our hearts.
Treated by hand and bottle at the peak of its power. We made damn sure the Whisky got the care it deserves.
47.2% ABV strong
, no added color and non-chill filtered.
This is a gruff, yet utterly charming dram of both
mysterious and chaotic nature.
Its flavors are dark, heavy and intense, but also strangely warm and welcoming.
For more info visit:
http://sonofapeat.com
Category

Style

Blended Malt Scotch Whisky

Region

Islay, Islands, Highland, Speyside

Country

Alcohol

Distillery

Age

Chill Filtered?
Flavor Spiral™
About The Flavor Spiral
What does Son of a Peat Batch 02 taste like?

The Flavor Spiral™ shows the most common flavors that you'll taste in Son of a Peat Batch 02 and gives you a chance to have a taste of it before actually tasting it.

We invented Flavor Spiral™ here at Flaviar to get all your senses involved in tasting drinks and, frankly, because we think that classic tasting notes are boring.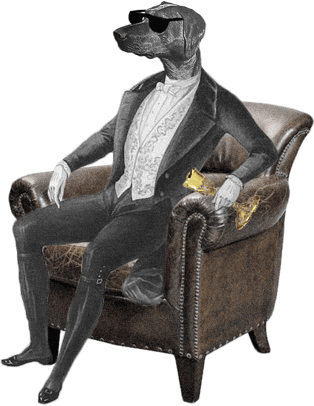 Dog Dogson's
Smartass
Corner
Whisky or Whiskey? The spelling differs geographically. In Scotland and some other parts of the world distilleries usually spell it Whisky; in Ireland and USA they spell it Whiskey.
Tasting Notes
The list of suspects? Quite clear. Peat and smoke with notions of seaweed that take you back to the Scottish shores. Quickly now the sweetness of sherry and honeysuckle step forward and clear the smoke, but just for a bit, till the journey continues towards more earthy, oaky and woody flavor nuances. The finish is buttery and long-lasting.

More drinks we think you'll like
Ratings & Reviews
smooth, and peaty
How can I get more?
Very smooth, great range of flavours from the initial sip all the way to the aftertaste
Smoky going in, warm going down. Loved the nice peaty bite. Fairly smooth and a comfortable sipper.
Wonderfully peaty and smoky! A nice burn on the tongue and warmth in the throat, pleasantly smooth and long finish. Very nice!
This bottle was the start of it all for me. Very smooth. Perfect for an evening on the porch during the spring summer or fall months, but also perfect for those cold winter months by a nice warm fire.
Great smoky smell. Honeysuckle (sweetness) at the tip of your tongue with a long finish. Another reviewer mentioned Bowmore which was a delicious follow-up.
Loved the peaty flavor, and so smooth!
Nice blend. A little more burn that I normally like. But great peat balance.
The one that started it all. I was skeptical of peated Scotch. I never thought the idea of fighting with your whiskey something i would look forward to. Thankfully, there was no fighting involved with this wonderful dram. Sweet smokey nose with a hint of herbal essence. Rich mouth feel accentuated by flavors of butterscotch and honeyed biscuit. Well rounded with a light brisket. Simply Delicious and Approachable. Son of a Peat has opened me to new adventures. A must have.
I would definitely recommend it Smooth and tasty
Very impressive! Reminds me of a Bowmore Darkest, which I love.
Strong peat flavor with a good finish and nice kick when least expected. I recommend as a good mixer with spicy ginger beer.
It's a bit too smoky- more like barbeque than peat
Very good peaty whiskey, it has good peat, some floral and sweet tones and finishes really well with good earthy tones. I loved being able to pick out the good Islay taste and also loved tasking the sweet undertones that remind me more of a good speyside.
Nose hit 👃 ; Seaweed, peat and a light smoke Taste 👅 ; Peat and smoke that gives way for some honey and floral notes, Finish ; Some more smoke together with wood and earthy tones, long and full,
Just as good as the first batch! Great taste, nice smoky smell and flavor!
My first peated whisky. Wonderful aromas were released after a quick splash of water. First taste was kind of overpowering smoke, but it quickly evolved into a complex, tasty experience. As I drank, it quickly grew on me and I am glad that I was able to buy 2 bottles. My only negative was a slight harshness overall. A little more aging and this could become a truly phenomenal whisky.
Delicious and smoky - Islay style and great neat, on the rocks, or paired with a hazy IPA (as described)!
Although we are choosing to save this bottle, rather than taste it yet, swag pack was super cool.
Pure peaty goodness! It was delicious
A good dram. The peat is at the front. Very enjoyable for those of us with a fondness for Islay scotch.
Happy to have gotten in on the limited run. Very Smokey and earthy and everything harsh in all the good ways. Enjoying it. Great on Ice with some club soda also.
Love every second of it. So many tastes each sip is a new experience
If you're looking for peated scotch to start people on, or to start yourself, this is a great scotch to drink. Son of Peat Batch 02 is not as peaty as Laphroaig or Lagvulin, but will get you on your way to being able to enjoy a glass or 2 of each. This a peaty scotch that you can enjoy multiple glasses of in a single sitting.
First time trying peated scotch, at first I was not a fan, the peat smell and taste was different but the more I tried it I began to enjoy, it has a smooth taste
I thought this peated scotch was extremely smooth for having nine single malts in it. It's no wonder why this is highly sought out. Half the experience is guessing which single malts they used!!!
Bought this for my husband and he asked if I got two bottles. He shared with one of his friends and they loved it as well. He is usually not a peat drinker but this one is just right!
By far one of the best scotches I have ever tasted...amazingly smokey and very peat forward. Delightful.
If you don't like peaty whiskeys, you won't like it. If you love laphroig, you'll absolutely love this. One of the best peated whiskeys I've ever had. Superior simple flavors.
Terrible. Tastes like battery acid. I will never buy whiskey without sampling first.
As can be gathered by some of the other comments, a peaty whisky is not for everyone. For me, it was one of the best peated whiskys I have in my collection. I am lover of Islays. This was unusually smooth for a peated whisky. I can't wait to try Batch 03.
Not for me at all, tasted like some kind of hospital.
I wasn't crazy about it, though the more I drank...the more I liked it.
Love it! Bought 3 bottles and would have bought more. Can't wait for Batch 03!
Just wasn't our cup of tea so to speak.
Very strong and earthy but paired perfectly with a dark cigar.
Excellent
Delicious and Smokey, I wish I would have bought two bottles.
A little disappointed, thought it would be more peat. But still good.
Exceptional product. I've never jad a product with such strong peat in the start yet pleasant caramel sweetness in the finish.
Smooth and not overly peated. Not as complex as I would have expected but great flavors all around.
Absolutely love this PEAT! You can smell it, and taste it! Very smooth! I have yet to be disappointed with a Flaviar collaborated bottle, and from now on I will be purchasing two at a time.
PEAT BABY!!! peat and heat. That's how I would describe this work of art. And the final experience once the fire is out? Smoke baby!!!
a great scotch, great nose and first take and smooth finish, will have to keep this one around for quite awhile
A very good scotch whisky with that peaty taste I love. It is just the right amount of peaty taste and has some nice flavors to go along with.
Wow! True to its name, this bottle is peaty, but not overwhelming. Lovely tang of iodine and seaweed, with just perfect pinch of salt around your lips as you savor this magic elixir. Nice finish. Well done!!
Me and the wife loved this! The taste was awesome! All the flavors just make it very smooth well blended. It was just all around a great drink. Can't wait to get my hands on another bottle.
dang, this is pretty fantastic I WOULD have picked up an extra bottle too bad I didn't order 2 like the others. very good flavor a little smoky but pretty great all around id recommend.
Very good, but interesting blended wiskey with lots of smoke and peat, but good sweet notes that remind me of a speyside.
It's good, but could have been a little smokier for my taste; a bit on sweet side too, but its smooth and very drinkable.
Wonderful blend, glad I ordered 2
Very smooth, Distinct flavor. I really enjoyed this.
Very nice peat at the original price. Complex, full of flavor.
Never received it!!
I had my doubts about the hype and "limited" availability but this blend was exceptional... It was smooth all the way through and just the right amount of smoke and peat. Wish I could've scored some more bottles but I'm hoping they will continue with these limited releases.
Holy cow. Smooth peaty goodness.
This stuff tastes like battery acid. You're better off picking up a bottle of Jameson for half the price.
A bit outside what I normally drink but refreshing to change it up. Delivers as promised and that first sip really takes your breath away.
Super smoky. Exactly as described.
GREAT ! Smooth Smokey ! With a slightly sweet finish
Delicious. As smooth as it is smoky, which means a lot of both. Tastes excellent neat, but blooms nicely with a small amount of water.
Absolutely love the smokiness
Absolutely delicious.
A bit more "smoke" than "peat" than I had hoped for, but still a good whisky. Less complex than something like Lagavulin (which is my favorite). I've only had a single serving (neat), so I'm hoping this will continue to grow on me.
This bottle is far from anything peat. It is smooth with several sweet notes. But if you're looking for peat buy some Laphroaig.
I enjoy this blend, not as peat/smoky as I thought it was going to be. It has a very smooth taste overall, easy to drink. I had the first half of glass neat, 2nd half with a small ice cube. The water really brought out the sweeter flavor notes, with enough smoky trail to sit and enjoy each sip.
Seems a little more flavorful than batch 01 and just as smooth. Great purchase again!
I'm a big fan of peat and smoke with a hint of sweet. This really fits what I've been missing.
Tasted great going down, minimal burn, heavy malt but wasn't overpowering
Excellent
Love the Smokey flavor!
It's a one of a kind taste! The Smokey taste just drives it home ! No matter what you choose to blend it with it does so smoothly.
Smokey, smooth and complex! A strong and somewhat sweet aroma with a long finish that mellows to floral tones, wow!
Earthy smoky and a pleasure to drink
It's a strong peat but a bit on the lighter side. Strong scent and a good aftertaste that stays.
Very nice
Great peat!
Most excellent. Just the right amount of peat for those who love peat.
Load more reviews
Back
A Dram for Your Thoughts
Cancel