Whisky's Big In Japan Vol.2
Scottish-style Single Malts

Oooops.
This tasting box isn't on our current list of Home Bar Essentials... but it could be. Add it to your wish list and let us know you want it!
This Box contains 50ml samples of:
The Japanese Whisky train is out of the station and there's no stopping it. The world's fallen in love with the meticulous way the Japanese are distilling their grains, and with good reason — they've taken the Scottish playbook on crafting great Whisky and managed to perfect it.

We know, we know. Blasphemous. But hear us out.

The Japanese have taken Whisky distilling to another level. For one, they produce a clear wort — that's the liquid drawn off of the mash — which means fewer lipids and therefore less of a nutty taste. They also finish their Whiskies in Japanese Oak casks, which give it a more delicate, floral flavor. All of this (along with a few other tricks they have up their sleeve) results in a dram that's more balanced, softer, aromatic and fragrant than a typical Scotch.

But the methods by which they distill it are essentially the same as the Scots. So they're paying their respects to the greats while making it their own. Can't hate on that.

Now, onto the box. Inside, we've packed three stellar samples of Japanese Single Malt Whiskies that artfully pay homage to Scotch rules and legacy. The peppery Kujira Ryukyu 8 Year Old Whisky with sweet vanilla notes, the earthy and well-rounded Shinobu 10 Year Old Pure Malt Whisky and the smoky Matsui Single Malt Peated. Trust us, they won't disappoint.

While we can't predict what the future holds for Japanese Whisky, we'd put our money on a bright one.

Kanpai!

Smartass Corner:

1) It was the humble Highball that single-handedly revived Japanese Whisky in Japan. Aside from some attention overseas, Japanese Whisky on the domestic front was very low in the early 2000s. It wasn't until 2008, when Suntory launched the Highball campaign featuring their Kakubin Whisky with popular Japanese actresses that things really kicked into high gear.

2) While WWII was a horrible time for the world as a whole, Japanese Whisky sales boomed during that time. Sales reports from Suntory and Nikka show a huge boost in domestic consumption during the war, as both companies supplied Whisky directly to the army and Japanese forces.

3) In "Lost in Translation," Bill Murray's poison of choice was the Suntory Hibiki 17 Year Old — and if everyone knows one thing it's this: in Bill Murray we trust.

4) The founders of Suntory and Nikka were tight: in fact, Suntory's founder, Shinjiro Torii, hired Masataka Taketsuru to run the Yamazaki distillery. Taketsuru stayed there for 10 years before moving on and creating Nikka in 1934.

5) Numbers don't lie: The Japanese drink way more Whisky than the Scots and they produce more than the United States.

6) Mizuwari means "mixed with water" and is a popular way of drinking Spirits in Japan. Typically, about two parts of cold water are mixed with one part of the Spirit and some ice.

7) Caveat emptor: Japanese Whisky has no strict rules surrounding its production, which has resulted in companies importing Whisky from Scotland and maturing it briefly in Japan before slapping a label on it that claims it's Japanese Whisky. Consulting with Inspector Google before you make a purchase can pay off in spades (but rest assured, all of Japanese Whisky we sell here at Flaviar is legit!).
Flavor Spiral™
About The Flavor Spiral
KUJIRA Ryukyu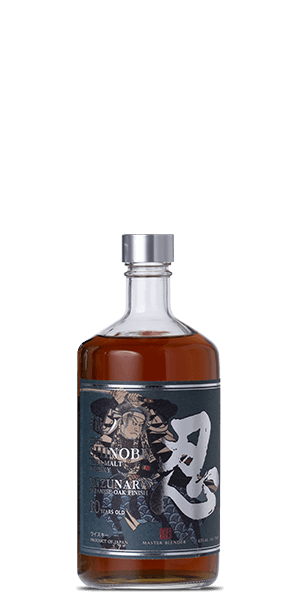 Shinobu
Matsui Shuzo
The Flavor Spiral™ is a quick, clear and visually-appealing way to look at the drink's flavor DNA.

It's tasting notes reinvented. The Flavor Spiral™ is a unique and revolutionary way of describing flavors. It was developed by Flaviar tasting panel, industry experts, and You, our dear Flaviar community member.

Your favourite drinks like never before. It could easily be an art form, but that's a conversation for another day.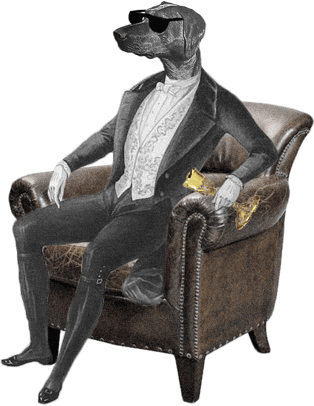 Dog Dogson's
Smartass
Corner
Japanese Whisky can act as an interesting comparison between Scotch and Bourbon, being a Scotch-style spirit matured in conditions with greater temperature variation closer to Kentucky.
We think you'll like these
Ratings & Reviews
Member Reviews and Ratings of Whisky's Big In Japan Vol.2
Back
A Dram for Your Thoughts
Cancel