Whiskey In The Jar'ow
Irish Gold
One of the benefits of being a Flaviar member is a standing discount on all Tasting Boxes.
Authenticity Guaranteed
We guarantee every product we sell is authentic.
Free Shipping
Flaviar Members get free shipping on their orders.
Buyer Protection
Money-back guarantee if things go wrong.
This Box contains 45ml samples of:
Mush-a ring dum-a do dum-a da. Airish fowk know their... Whiskey in the Jar'ow.

In a land not so far far away there are vast green fields, beautiful freckled redheads and great Whiskey distilleries. And many stereotypes, obviously.

When you see the spelling being 'Whiskey', chances are it's not a typo. There's an 'e' in 'Whiskey' when it's Irish. Historically, Irish Whiskey distillers inserted an 'e' to their spelling to differentiate their product from Scotch Whisky. American Whiskeys, both Bourbon and Rye, have in general taken-up the insertion of an 'e'.

Irish Whiskey, as one of the greatest styles of Whiskey, is usually distilled three times, making it oh so smooth and pleasant to the tongue. Or as we overheard: 'The Irish are pussies, they distill their Whiskey three times'.

Unfortunately, the 20th Century saw the decline and fall of the Irish Whiskey industry. In recent years Irish Whiskey started making a comeback and new distilleries are opening faster than we can ... erm... drink.

Trivia & SmartAss Corner:

1) There are three general Irish Whiskey varieties: 'grain Whiskey' - mostly derived from corn, 'malted barley pot-still-distilled', and 'pure pot-still' or 'single pot still' as it is now officially known - a combination of malted and un-malted 'green' barley distilled in copper pot stills). Irish distillers use unmalted barley for less pronounced biscuit flavours. Irish Whiskeys tend to be super-smooth, less assertive in taste, and finish with a pleasant freshness.

2) Irish Coffee was actually invented in San Francisco, not Ireland. Anyways, here is the recipe: 1 cup freshly brewed strong coffee 1 tablespoon brown sugar 3-4 tablespoons Irish Whiskey Heavy cream, slightly whipped

3) Poteen is a Whiskey made from potatoes, in other words, it's Irish Vodka.

4) For foodies, Colcannon (from cál ceannann, meaning "white-headed cabbage") is a traditional Irish dish mainly consisting of mashed potatoes with kale or cabbage.

5) The Vikings founded Dublin in 988.

6) The Harp is the official emblem of Ireland, not the shamrock. It was St.Patrick who made the shamrock so popular.

7) 40% of presidents of United States had Irish ancestors.

In this box (as always) we wanted to show you the range of Irish Whiskey flavours. Now invite you friends, grab your glasses and remember Uncle Flaviar's words: 'Flaviar is not here to help you drink more, but to help you drink better!'

Enjoy. Sláinte!

Flavor Spiral™
About The Flavor Spiral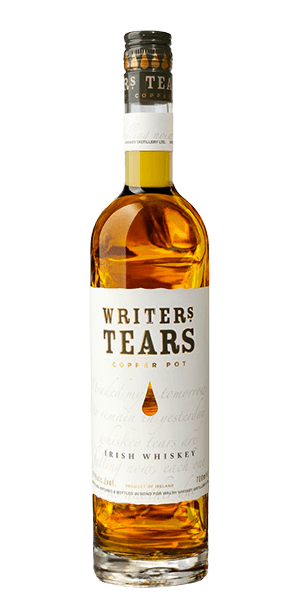 Writers Tears
Midleton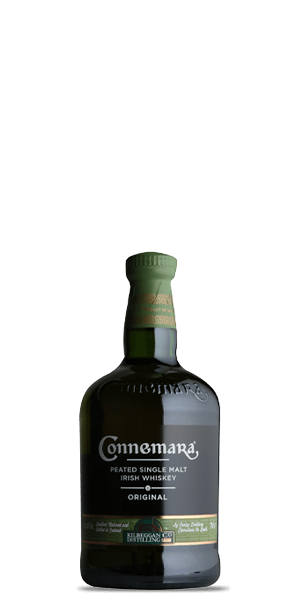 Connemara
The Flavor Spiral™ is a quick, clear and visually-appealing way to look at the drink's flavor DNA.

It's tasting notes reinvented. The Flavor Spiral™ is a unique and revolutionary way of describing flavors. It was developed by Flaviar tasting panel, industry experts, and You, our dear Flaviar community member.

Your favourite drinks like never before. It could easily be an art form, but that's a conversation for another day.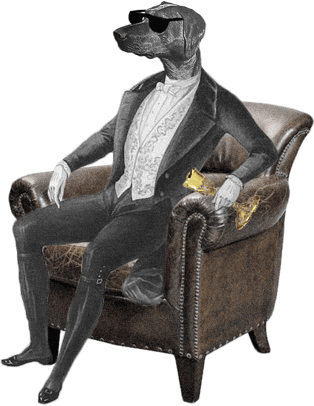 Dog Dogson's
Smartass
Corner
Irish Whiskey became the most prominent Whiskey and most popular spirit in the 19th century because of the outbreak of phylloxera and the total devastation of Cognac production in France.
We think you'll like these
Ratings & Reviews
Member Reviews and Ratings of Whiskey In The Jar'ow
AartaataaeeeSSsssssssssssss😭
Writers tears and the Midleton were very good, but the Connemara was unimpressive
The Connemara was our least favorite. It's very Smokey and has a bad after taste. The Writers Tears on the other hand was very good with a mild floral taste. The best in show was the Middleton and honestly that why I got this set to begin with. It is excellent from smell all the way through. You can Definitely tell the difference between the 30$ bottles and the Middleton.
An outstanding selection of Irish Whiskies.
Easy to drink!
Really nice box. Really enjoyed everything.
Middleton rare is amazing
Each one of these matches the flavor spiral exactly. First box where I could smell/taste each part of the spiral. The Writers Tears was fantastic and the Middleton lived up to the hype!
A good variety of Irish Whiskey tastings. The Connemara was a very smokey tasting and to the nose as well, strong peated taste. The Middleton was good and not over powering in any the flavors, not sure I would be able to identify in a blind tasting that this might be a $200+ bottle as labeled Very Rare. The Writer's Tears was good and not over powering on any flavors, did find the hint of citrus in this, might be my favorite. I'm not a frequent Irish Whiskey drinker but I might look for these when out in the bars.
I think I actually like the Writers Tears the best out of this set. A tiny bit of citrus made it interesting. The Midleton was good but not as good (or smooth) as I was expecting for a $200+ bottle, it's got a bit of a burn to it, and the Connemara was way too smoky for my taste. You certainly shouldn't start with that if you're tasting!
Not sure how To explain very different the one with a Smokey taste was really strong smoke flavoring. Never had that before .
Good mix of high quality Irish tastings.
Nice selection. Good variety
Load more reviews
Back
A Dram for Your Thoughts
Cancel