Whiskey Gangs Of New York
The NY Whiskey turfs

Oooops.
This tasting box isn't on our current list of Home Bar Essentials... but it could be. Add it to your wish list and let us know you want it!
This Box contains 50ml samples of:
The Big Apple Does Whiskey
Whiskey. A spirit so precious, men have gathered across this great land and built wood-and-steel fortresses capable of producing the finest samples of this golden drop. Tennessee. Kentucky. And yes, the Big Apple itself, New York. A scrappy, prideful bunch, those New Yorkers. They've been in the distilling game since 1664—and that's a mighty long time to be defending yer turf.
They've learned a thing or two about distilling along the way. It's just what happens when yer cuttin' yer teeth around some of the toughest Whiskey barons around. Sure, some of the gangs have their differences. But if there's one thing they all agree upon it's this: it's all about the craft. And of course, being a New Yorker.
1664. That was the year distilling came to the state. The spirit was Rum (or some say applejack—no one can quite pin it down), and Staten Island was producing it by the bottle. By 1825, New York had more than thousand small distilleries. Count 'em: 1, 2, 3… ah, just go ask Bill the Butcher. He'll tell ya. What's crazy about that is that after Prohibition came into law, the brewing and distilling industry came to a screeching halt. You were lucky if you could find a proper bathtub Gin 'round those parts.
Fast forward to 2002: the New York state legislature passes the farm distillery license. That's what really ushers in great New York Whiskey Rush—spirit lovers of all stripes began legally experimenting with their own concoctions. Kind of like enterprising gangs in Five Points, back in the day. Some have favored using oats as their primary grain. Or smoking their corn, rye, wheat and barley over applewood. And some have used the state's natural limestone to filter their water, even boasting that it has a higher ratio of beneficial minerals than that found in Kentucky. Them's fighting words right there.
Now, the time has come to join our New York brethren and partake in some of their hard-earned drop. All for one, and one for all...Whiskey!
SmartAss Corner

1) Even though it's called a farm distillery license, you don't have to be a farmer to set up a still. As long as the bulk of your ingredients come from in-state (in this case, New York), craft liquor licenses are practically free. Sadly, the Whiskey is not.
2) Widow Jane is a New Yorker through and through—they use the same limestone that created the foundation of New York, the pure waters from Widow Jane mine and set up shop in Brooklyn. The New York cred is strong with this one.
3) Ever look at a bowl of oatmeal and think "mmm...Whiskey?" Yeah, us neither. But the crew at Sunshine Reserve was inspired by the small, but mighty oat. It's the primary grain in their Whiskey and gives it a nice floral softness.
4) In preparing for his role as "Bill the Butcher" in Martin Scorsese's "Gangs of New York," Daniel Day-Lewis got into character by taking lessons from a master butcher who was flown in from London... and by listening to a ton of Eminem while on set.
5) Speaking of Prohibition, booze wasn't the only thing banned in New York City. In 1978, the city put the kibosh on the game of pinball, often engaging in raids or busts when they had a hot lead.
6) What's better than the smell of applewood bacon in the morning? Easy—it's applewood smoked Whiskey. Coincidentally, Iron Smoke Distillery smokes their grains over applewood before its milled and mashed. Truly the breakfast of champions.
7) In the 1850s, women in New York City made more than $2 million a year in liquor sales—close to the $3 million they were making for sex.
Flavor Spiral™
About The Flavor Spiral
Sunshine Reserve
Iron Smoke
Widow Jane
The Flavor Spiral™ is a quick, clear and visually-appealing way to look at the drink's flavor DNA.

It's tasting notes reinvented. The Flavor Spiral™ is a unique and revolutionary way of describing flavors. It was developed by Flaviar tasting panel, industry experts, and You, our dear Flaviar community member.

Your favourite drinks like never before. It could easily be an art form, but that's a conversation for another day.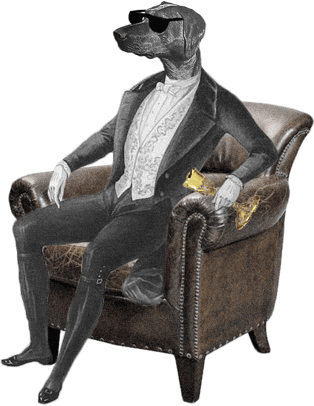 Dog Dogson's
Smartass
Corner
The temperatures of American warehouses are much higher, so the pace of maturation is much quicker for Bourbons than for Scotch Whiskies
We think you'll like these
Ratings & Reviews
Member Reviews and Ratings of Whiskey Gangs Of New York
The Widow Jane and Iron Smoke were awesome...the Sunshine was okay but not my favorite
Really enjoyed these samples. Loved Widow Jane. I think i liked Sunshine reserve a bit more then Iron Smoke.
Widow Jane and Iron Smoke are top notch but I could have done with out sunshine reserve.
A great sampler of different tastes of whiskey. Really enjoyed the Sunshine Reserve.
Back
A Dram for Your Thoughts
Cancel