The Secret Flavors Of Japan
The other side of Japanese Whisky

Oooops.
This tasting box isn't on our current list of Home Bar Essentials... but it could be. Add it to your wish list and let us know you want it!
This Box contains 50ml samples of:
Dive deeper into the rich world of Nippon Whiskies
Two guys named Masataka Taketsuru and Shinjiro Torri took everything they knew about Scotch and established Nikka and Suntory. Seventy years later, these two behemoths are the mainstream of Japanese Whisky. But there's also a rich world of lesser known amber Spirits in Nippon. If those two are The Beatles, these bad boys are The Sex Pistols. Let's celebrate the new kids on the block!
The Japanese booze landscape is teeming with extravagantly different, under-the-radar, rare and straight up bonkers Spirits: a Sake-like Whisky from ex-Brandy casks made from rice that had koi carp police its weeds; a Scotland-born Spirit from ex-Sherry barrels whose water was filtered through a goddamn volcano; or a ridiculously rare no-age-statement gem from a mythical place. It sounds like we're making this up, but these are real Spirits and they jubilate the Japanese ingenuity and imagination.
Also, they demand your attention. See, the Japanese took a great tune from Scotland, covered it for a while, then invented a whole new genre with crazy melodies, twists and remixes – and, just like that, they created a new hit! They used to be apprentices, the Japanese, but now they're kicking ass – even with their lesser known expressions. Put on your leather jacket and hang out with the cool kids.

Kanpai!
Smartass Corner
1) Shorthand for Japanese craft Whisky is "Ji-Whisky", which appropriately sounds like "gee wizz", as most of the Whiskies coming from the Land of the Rising Sun are pure poetry.

2) World War II was great for Japanese Whisky, since the armed forces guzzled every drop available. It's still considered the most profitable era.

3) Japanese Whisky has so much in common with Scotch (it was modeled on it, after all), it kept the Scottish spelling without an "e", rather than following the American or Irish tradition.

4) One of the not-so-secret reasons for the unique flavor of the Japanese Whisky is the Mizunara Oak, an ancient tree that's also used for fancy furniture.

5) Japanese laws are quite loose when it comes to Whiskies, and they permit blends of imported and domestic Whisky to be sold as "Japanese Whisky". On the other hand, aged rice and barley Shochu can be legally exported as "Whisky" to the US market - but since the process uses koji fungi to convert starches into sugars, it's illegal to call it Whisky in Japan and EU.

6) In Japan, you can buy travel-sized Whisky bottles from vending machines like a bag of Skittles!
The most popular Whisky drink in Japan is the Highball, a mix of Japanese Whisky and club soda. (Also Winston Churchill's favorite drink, except he drank Red Label.)

7) 20% of calories consumed by humanity come from rice, which is the main ingredient of two of the Spirits in this Tasting Box.

8) Japan is the second biggest producer of single malt Whisky and Japanese Whisky even got better ratings than Scotch in blind tastings.

9) The Japanese drink more Whisky than the Scots and they produce more than the United States.
Flavor Spiral™
About The Flavor Spiral
Ohishi
Fukano
Kurayoshi
The Flavor Spiral™ is a quick, clear and visually-appealing way to look at the drink's flavor DNA.

It's tasting notes reinvented. The Flavor Spiral™ is a unique and revolutionary way of describing flavors. It was developed by Flaviar tasting panel, industry experts, and You, our dear Flaviar community member.

Your favourite drinks like never before. It could easily be an art form, but that's a conversation for another day.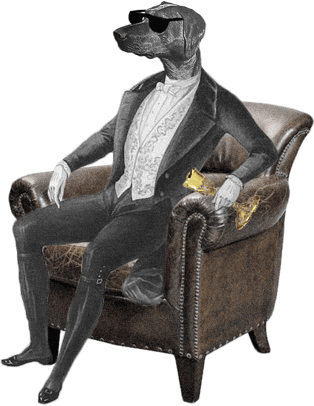 Dog Dogson's
Smartass
Corner
Japanese single malts, like Scottish, are double distilled in pot stills while grain Whiskies in column stills.
We think you'll like these
Ratings & Reviews
Member Reviews and Ratings of The Secret Flavors Of Japan
I love a good whiskey, and have always wanted to try Japanese Whiskey. This selection of three Japanese Whiskeys taught me their flavors are stronger and a bit more bitter. I am thankful for the opportunity to try new spirits of the world.
It was fun to try such a wide variety of Japanese whisky. That being said, I would skip the tasting again and opt for a full bottle of fukano.
A nice variety of Nippon Whiskey, nice to have if buying a full bottle isn't an option.
Super flavorful
I thought the overall quality was good. They each have similarities to our own. Nicely done!
I'm disappointed in your selections here. None of these are true Japanese Whiskeys. Two are Shochu Whiskeys, which are not true whiskeys, and one is Scotch finished in Japan. Flaviar is helping to misrepresent true Japanese whiskey. There are so many distilleries producing great product. Highlight these instead of the products you selected that the uninitiated will think are representations of true Japanese Whiskey.
Thanks for pointing that out. I joined flaviar to be able to try whiskeys such as hibiki because I don't see them on my area to buy but they don't stock any Japanese whiskeys.
Load more reviews
Back
A Dram for Your Thoughts
Cancel